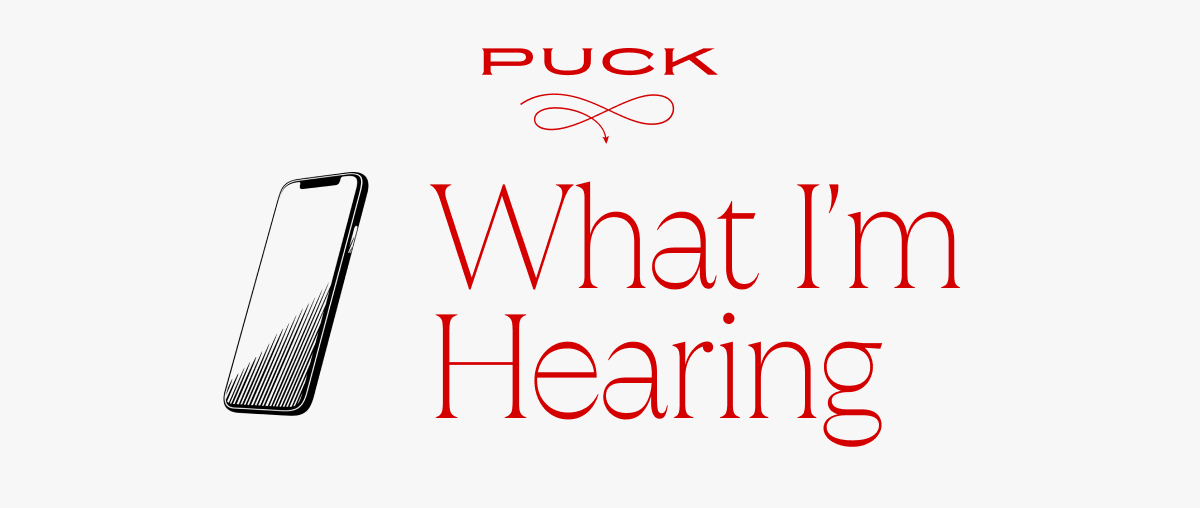 Welcome back to What I'm Hearing, and congrats to everyone who's checked out for spring break. Remember, I love news tips, insightful comments, and column ideas, just reply to this email. And as always, if you've been forwarded this, join the stylish WIH community by clicking here.
First, a mini-rant: Can we please ignore the poverty rhetoric coming from the studios as the Writers Guild begins negotiating? Yes, the stocks are down, and no one has figured out streaming. Real issues. But here's an undisputed fact: One after another, from the Art Deco Television Center to Television City to CBS Radford to even a facility planned at the former Sears in Hollywood, the studios and the companies that serve their productions have been frantically upgrading or breaking ground on new spaces to accommodate demand. Long term, entertainment is gonna be a good business.
The Anonymous drama ends quietly: Fired Anonymous Content manager-producer Keith Redmon failed to get his desired public apology in today's joint statement announcing...
Can't see the full story? You're receiving the free version of What I'm Hearing at . For full access to Puck, and to each of my colleagues, you can subscribe here.
Adam McKay has been making the rounds lately with a pitch for an allegorical dramedy, and it sounds pretty interesting. The film, dubbed Average Height, Average Build, is said to be about a serial killer who gets into politics in an effort to change the laws to be more, well, murder-friendly. McKay's got Robert Pattinson attached to lead what will likely be a starry cast, with Robert Downey, Jr. and more in the mix. Good stuff.

But as with most McKay projects, the budget is high for a political dramedy, and despite the fact that his past three movies as a director have generated 17 total Oscar nominations, McKay hasn't...
FOUR STORIES WE'RE TALKING ABOUT
R.N.C. Bidding Wars
Notes on Psaki's MSNBC debut, a media tug-of-war, and CNN's ratings nadir.
DYLAN BYERS

Ron's Soft Touch
On the perils of ignoring the MAGA elephant in the room.
TINA NGUYEN

Need help? Review our FAQs
page or contact
us for assistance. For brand partnerships, email ads@puck.news.
Puck is published by Heat Media LLC. 227 W 17th St New York, NY 10011.