Greetings from NYC, which remains the capital of hot garbage on the sidewalk, and a big thank you to everyone who came out for our Puck event last night. A packed house! (More on that next week.)
Reminder: If this email was forwarded to you, it means you've been personally—personally!—selected to become a Puck member. Just click here to make that happen.
Let's get started…
—Reunited and it feels so icky: So you're CAA's Richard Lovett. You're in your late 60s, you've been co-running a talent agency for more than 25 years, you've got investors that would really love it if you focused not on elderly prima donnas but on growing the overall company and taking it public like Ari Emanuel did, and you're still subordinate to the whims of an unhinged 76-year old actor? Lovett re-signed Sylvester Stallone last weekend, a few months after getting fired by his famously difficult client, who then went on to launch a bizarre Instagram attack on Rocky producer Irwin Winkler. Question for Lovett: Why take him back? (Lovett and CAA declined to comment.)

—All hail Bob Chapek? Disney's C.E.O. and his new power-beard revealed about 14 million more Disney+ subscribers last quarter (although it's flat in the U.S….just like Peacock!), hitting 152 million total worldwide and 221 million, which is more than Netflix when counting Hulu and ESPN+ and their overlapping subs. Predictably, the stock shot up, even as C.F.O. Christine McCarthy revealed downgraded guidance of 215 million to 245 million in Disney+ subs by fiscal 2024, off from 230 million to 260 million, thanks to the loss of cricket in India. But hold on, who actually believes the new projections with those major price hikes, inflation, a probable recession, unprecedented competition, and both Marvel and Star Wars losing a bit of luster recently? This downgrade seems like the first of a gradual diminution of expectations over the next year or so.

More: I talked to analyst Jessica Reif Ehrlich about the Disney price hikes and subscriber projections on my podcast, The Town (listen here), and about Disney's long game with Kim Masters on The Business (here).

—Harvey's bro gets his Scream money: Nearly five years after the implosion of The Weinstein Co., Bob Weinstein is getting paid. A Delaware District Court judge affirmed yesterday that Spyglass must pay Bob his 2 percent share of the 2011 film Scream 4, which grossed nearly $100 million worldwide and performed well on home video. Spyglass, run by Hollywood tough guy Gary Barber, purchased the Weinstein Co. library from Lantern, which got it out of bankruptcy. But Barber tried to wiggle out of his obligation to Bob, who had negotiated for a personal stake in the Scream franchise (Spy Kids and Scary Movie, too). Nevertheless, a bankruptcy judge, and now a district court, ruled that Spyglass assumed the obligation to Bob. And what about Scream 5, which grossed $140 million worldwide in January? When I asked about that movie last summer, a Spyglass rep swore that neither Weinstein brother has a stake in Scream post-bankruptcy. OK!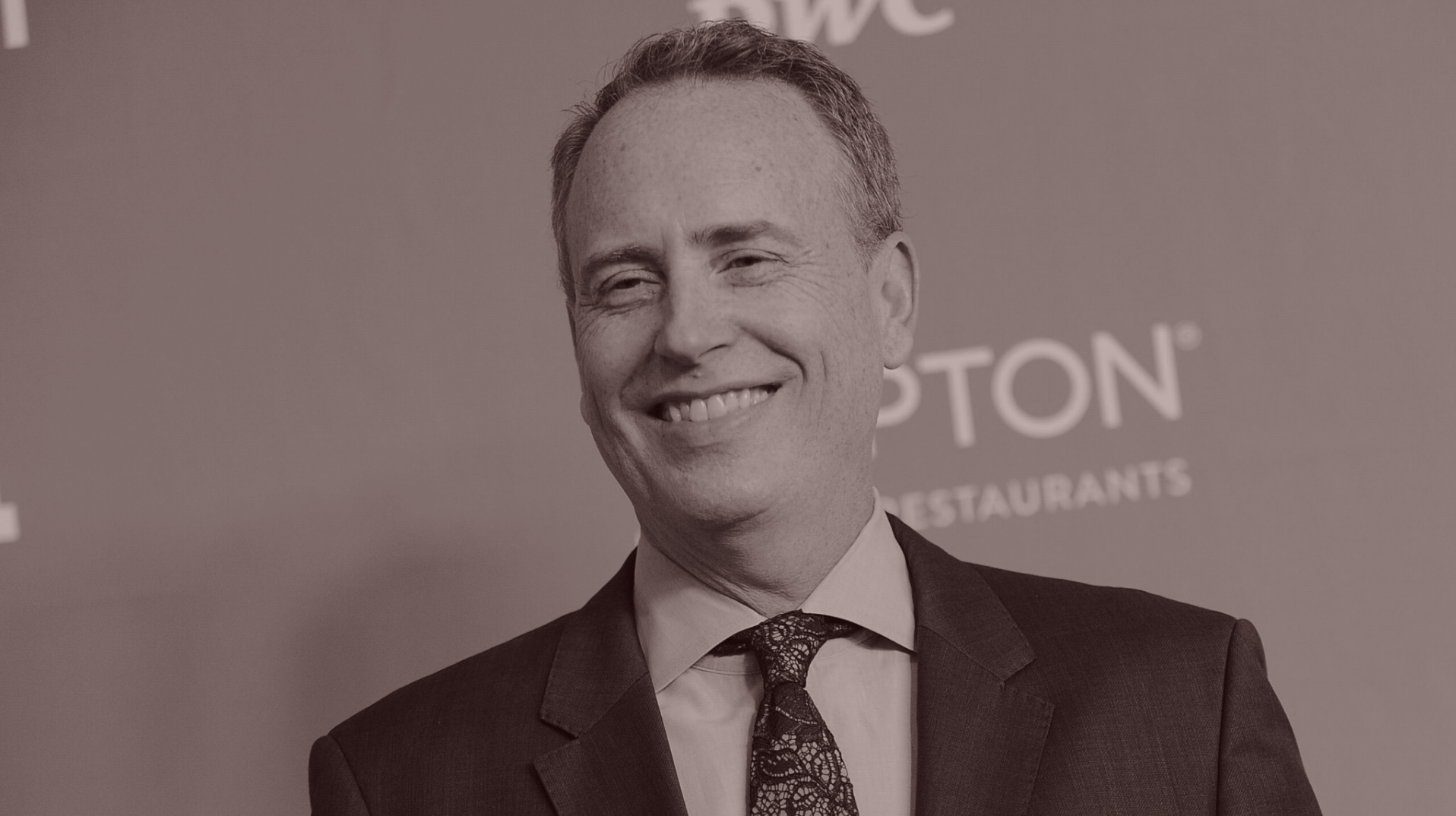 The Return of Bob Greenblatt?
The legendary television executive just wrote a memoir about the hits he made and the networks he ran, but two years after his messy WarnerMedia ouster, the book might be a prelude to his own next moves.
Have you read this Bob Greenblatt book? Normally, when a Hollywood executive is as prolific and impactful as Greenblatt and decides to write a memoir, there would be months of anticipation, industry gossip, and speculation about whether that incident or her blowup would be included. For Greenblatt's big tell-all, titled The Rockford Files: Epiphanies in Show Business (he's from Rockford, Illinois), there's been none of that. He doesn't even have a publisher.

Instead, the former chairman of WarnerMedia Entertainment and Direct-to-Consumer—and before that the top programmer at both NBC and Showtime, with successful producing stints in TV and Broadway in between—self-published the 414-page book and has been quietly mailing hardback copies to friends and former colleagues. It made its way to me, so I read it last weekend.
ADVERTISEMENT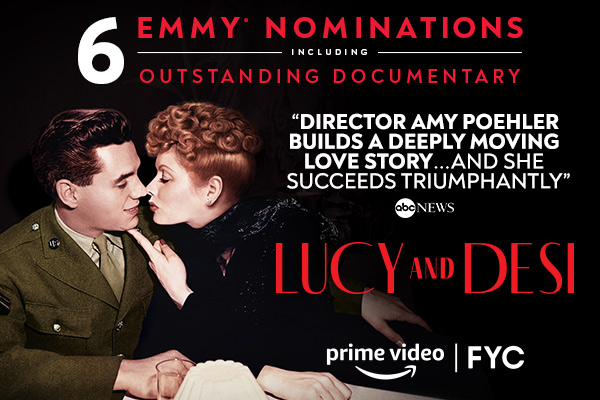 Prime Video presents the Emmy®-nominated documentary, LUCY AND DESI. ABC News raves "director Amy Poehler builds a deeply moving love story…and she succeeds triumphantly." LUCY AND DESI is nominated for 6 Emmys® including Outstanding Documentary and Outstanding Directing Amy Poehler, along with an HCA TV Award for Best Documentary. "The visual texture feels like memories flooding back to you…it's dazzling," hails IGN.

LUCY AND DESI is available for TV Academy members on ConsiderAmazon.com
No surprise for those who know Bob: it's a breezy, earnest, name-droppy stroll through the past 30 years of television, heavy on nice compliments about his friends and told via chapters on hits like Six Feet Under (he produced), Weeds (he greenlit), and The Voice (he oversaw), all written from the perspective of a small-town theater geek who ended up running a bunch of TV networks. Those looking for swipes at AT&T over his firing in August 2020, just 18 months into his tenure at WarnerMedia, or some of the snark you might get from Greenblatt over lunch or drinks, will be disappointed—no, he doesn't go there (maybe the many millions of dollars he was paid to go away influenced that decision). But he does call out former ABC head Stu Bloomberg for the implicit racism in banishing The Hughleys, a promising Black-driven sitcom Greenblatt produced with partner David Janollari, to a Friday night graveyard. And he tells a few fun stories, albeit self-serving ones, like how, when he was an executive at Fox, he threatened to quit in a meeting that Rupert Murdoch attended unless Party of Five was renewed for a second season (it was… but with just 13 episodes). And how he fought endlessly with Les Moonves over whether to greenlight the racy Shameless. (Les relented when Greenblatt convinced William H. Macy to star.) And how he pitched network head Peter Chernin The X-Files in the hallway of the Fox commissary because he knew Chernin would be distracted and more likely to say yes. (It worked.)

I was curious why Greenblatt would do a career-retrospective memoir now. After all, he's still an active producer, with a Lionsgate deal, a Weeds reboot with Mary Louise Parker that will be set in Copenhagen, and a Broadway production of his pet NBC show Smash that will likely star Megan Hilty ("We just did our first reading," he said). So I called him earlier this week. He was just back from a cruise in the Mediterranean and was ready to talk about the book and his various former employers. "David Janollari and I used to joke when something happened that we would 'put it in the book,'" he told me. "And then I realized during Covid, when I had time on my hands, that I just need to write the book!"

Indeed, Greenblatt is kinda like the Where's Waldo of the Peak TV era, running multiple networks during transformational times. So, I had to ask, what does he think of all the corporate drama at Warners both during and after he left? "AT&T was not the company to be the engine behind a global streaming company," he said, chuckling. But, he added of former C.E.O. Jason Kilar's controversial all-in-on-streaming strategy, "I was actually a proponent of putting the movies on HBO Max as soon as we could. We were trying to get a consensus in the business in figuring out how to do that. Then I left, and suddenly it was a done deal [that all the 2021 movies would go to Max concurrent with theaters] without talking to anyone. A consensus should have been built before doing it, but it helped HBO Max in that first year. It was just not executed in the best way."

Greenblatt, who, in his short, hectic time there, was charged with launching HBO Max—and, with Kevin Reilly, executing its content strategy in a short window that was interrupted by Covid—said he's annoyed when people say the Max launch was "rocky." "It wasn't disappointing in terms of subscriber numbers," he said. "We didn't have that Friends reunion, or Flight Attendant, and we didn't have time to get a Mandalorian ready—we didn't have a marquee show. And it was May 2020, the worst time in the world. But look at it now. It's a success story. We just didn't have enough time. If we had started planning it 18 months earlier, it would have been different. But AT&T couldn't fight the government any faster than it did. And [AT&T C.E.O. John] Stankey promised the AT&T board he was going to do it."

Greenblatt also said he was surprised when Stankey pulled the plug on WarnerMedia, spinning the whole thing off to Discovery under C.E.O. David Zaslav. "Financially, they were very worried about how much we had to spend to launch [HBO Max]. It was a real problem," he said. "But I thought they would give it a few years to get on its feet. Things were moving in the right direction. There was growth, and the programming was coming online. And then suddenly it was, 'Let's pull the rug and get out.'" When I asked whether it's impossible for Zaslav or any executive to balance the new urge to spend less on streaming while continuing to spur growth, he said, "It just might be. But if anyone can do it, it's the HBO side of things. That's what they've always done. That company was hugely profitable by doing just a handful of shows. There was never a volume strategy. We tried to apply that to the HBO Max side. But can you keep 150 million subscribers happy month to month with that strategy?"
ADVERTISEMENT

That's the question, and it's one that all the major media companies are struggling to answer, including Paramount Global and NBCUniversal, two of Greenblatt's former employers. Would he keep Showtime separate or combine it with Paramount+ and BET+? "I would absolutely combine it," he said. "Put all that programming together. I know it's not as easy as just saying that. You have to go to all the MVPDs and get them on board, but we did that at HBO. But why shouldn't Paramount and Showtime and MTV and TV Land all be under one big umbrella?"

It does make sense, as does Comcast figuring out what the heck to do with Peacock. "I think it's hard to be half in it," he said of the Comcast strategy. "I don't mean you have to spend $15 billion a year on content. But if you're in it, you're in it, and you figure out how to put all that content into one service or you bundle it like Hulu and Disney+. You have to go all in."

Greenblatt ends Rockford Files with the line "and now for my next chapter…," and the more we talked, the more it seemed to me that, career-spanning memoir or not, he is ready for another executive job. He said he's open, but he'd love a role that enabled him to say yes to creatives he respects without dealing with the corporate re-orgs and strategy shifts that have defined the past decade in the TV business. "It'd be ideal if I didn't have any of that," he joked.
Correction: Hulu's upcoming Mike Tyson show is a scripted limited series, not a documentary series. Apologies.

See you Sunday,
Matt

Got a question, comment, complaint, or a nice summer salad recipe? Email me at Matt@puck.news or call/text me at 310-804-3198.
FOUR STORIES WE'RE TALKING ABOUT
Lee's Defenestration
Notes on the "sudden exit" of The Carlyle Group's feared, and controversial, C.E.O.
WILLIAM D. COHAN

The "DeSantasy" Is Over
The F.B.I.'s Mar-a-Lago raid may have an unexpected casualty: Governor Ron DeSantis.
TINA NGUYEN

Axios in Wonderland
How Axios remade media in a town that doesn't like to remake anything.
DYLAN BYERS

The Mar-a-Lago Tailspin
Peter and Tara discuss the implications of the F.B.I.'s raid on Trump's Florida compound.
PETER HAMBY
You received this message because you signed up to receive emails from Puck

Was this email forwarded to you?

Sign up for Puck here

Interested in exploring our newsletter offerings?

Manage your preferences

Puck is published by Heat Media LLC

227 W 17th St

New York, NY 10011

For support, just reply to this e-mail

For brand partnerships, email ads@puck.news