Happy Tonys Sunday! I'm pleased to announce you can now find old What I'm Hearing editions in one place on the Puck website. Go to my author page (here) and click on "newsletters." Fun!
Also, I admit defeat on my Jurassic World: Dominion prediction. I took the under on the $140 million tracking, and it came in at an estimated $143.4 million domestic ($389 million worldwide, including $52 million in China). I guess life (and dinosaur movies) will find a way.
Discussed in this issue: J.J. Abrams, Dan Abrams, Channing Dungey, Michelle Yeoh, Paul Buccieri, Peter Rice, Mindy Kaling, Rob Manfred, Susan Arnold, and…The Real World Homecoming: New Orleans.
But first…
Who Won the Week: Luis Silberwasser
While Hollywood people have been obsessing over the relatively minor Warner Bros. film studio jobs, this TelevisaUnivision exec and Discovery alum nabbed one of the most powerful gigs in sports media, with oversight of Warner Bros. Discovery's N.B.A., M.L.B., N.H.L. and N.C.A.A. March Madness broadcasts, as well as input on the Olympics in Europe.

Runner up: James Goldston, the former ABC News leader, whose shepherding of the Jan. 6 hearing kickoff telecast generated nearly 20 million viewers across networks. (My colleague Tara Palmeri, who worked for Goldston, had a terrific column deciphering his news production philosophy.)
Peter Rice Fallout: All Eyes on the Disney Board
The Walt Disney Co. board of directors is scheduled to meet later this month, I'm told, and I imagine one topic will dominate: What to do with C.E.O. Bob Chapek? I wasn't the only observer to note how bizarre it was to issue a vote of confidence in Chapek on Thursday as he fired Peter Rice, his top TV and streaming content executive, but not indicate whether Chapek will be retained before his contract expires in 8 months.

Maybe the board will offer more clarity after its formal meeting. Until then, the town is still perplexed by the Rice sacking, and how ham-fistedly Chapek seemed to handle it. Perhaps there is more to the backstory, and rumors are flying about which Disney executives may have been whispering in Chapek's mouse ears, but the makeup of the board is certainly a factor here.

Let's take a quick look at Disney's 10 non-Chapek board members and their backgrounds:

Susan Arnold (chair)
P&G, Carlyle Group

Mary Barra
General Motors

Amy Chang
Cisco, Google, eBay, McKinsey

Michael Froman
Mastercard, CitiGroup

Calvin McDonald
Lululemon, Sephora

Safra Catz
Oracle

Francis Desouza
Illumina, Symantec

Maria Elena Lagomasino
WE Family Offices, SunTrust Banks, Chase Manhattan

Mark Parker
Nike

Derica Rice
CVS, Eli Lilly, Target

See a pattern here? Retail, automotive, biotech, stretchy pants—but not a single independent director with extensive media or entertainment experience. It's pretty amazing. A board like this can't really be expected to understand how Hollywood works, right? How much of a people- and relationship-based business it is, how the gatekeepers of the talent community must at least be placated, how much optics matter, and how the "chatter" around town can ultimately doom a leader. The entertainment business is a unique animal, and given the way it's covered by the media, things like issuing a vote of confidence in a C.E.O. without actually renewing his deal can easily create a narrative that is exactly the opposite of what is intended.

The board composition wasn't necessarily an issue when the C.E.O was Bob Iger, the ultimate entertainment insider. But Chapek is a Disney guy, not a Hollywood guy, so as of now, effectively none of the decision-makers at the world's biggest entertainment company have a meaningful background in entertainment. That seems like a problem.
"There's the thrill of freeloading. Like, I'm rich, but I love being able to [freeload]."
–Mindy Kaling, co-creator of Netflix's Never Have I Ever, lamenting on a Time 100 panel about the streamer's upcoming crackdown on password-sharing.

Runner up: "Yes, and I flew an invisible plane on screen but still support abiding by the laws of air traffic (and physics)."
–Lynda Carter, the original Wonder Woman, tweeting at critics of Matthew McConaughey speaking out about gun control despite having starred in violent movies.
SPONSORED BY AMAZON PRIME VIDEO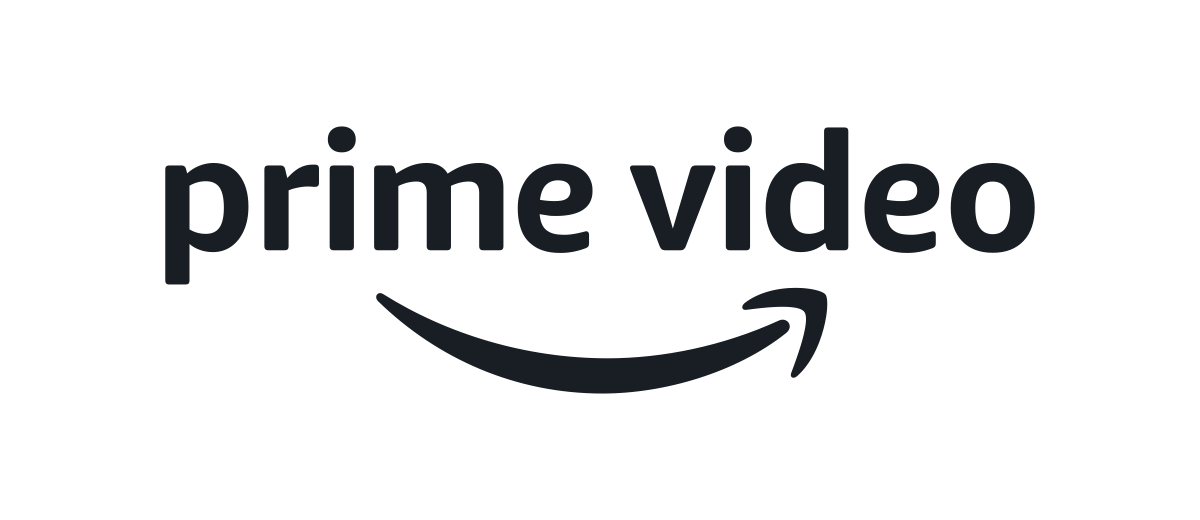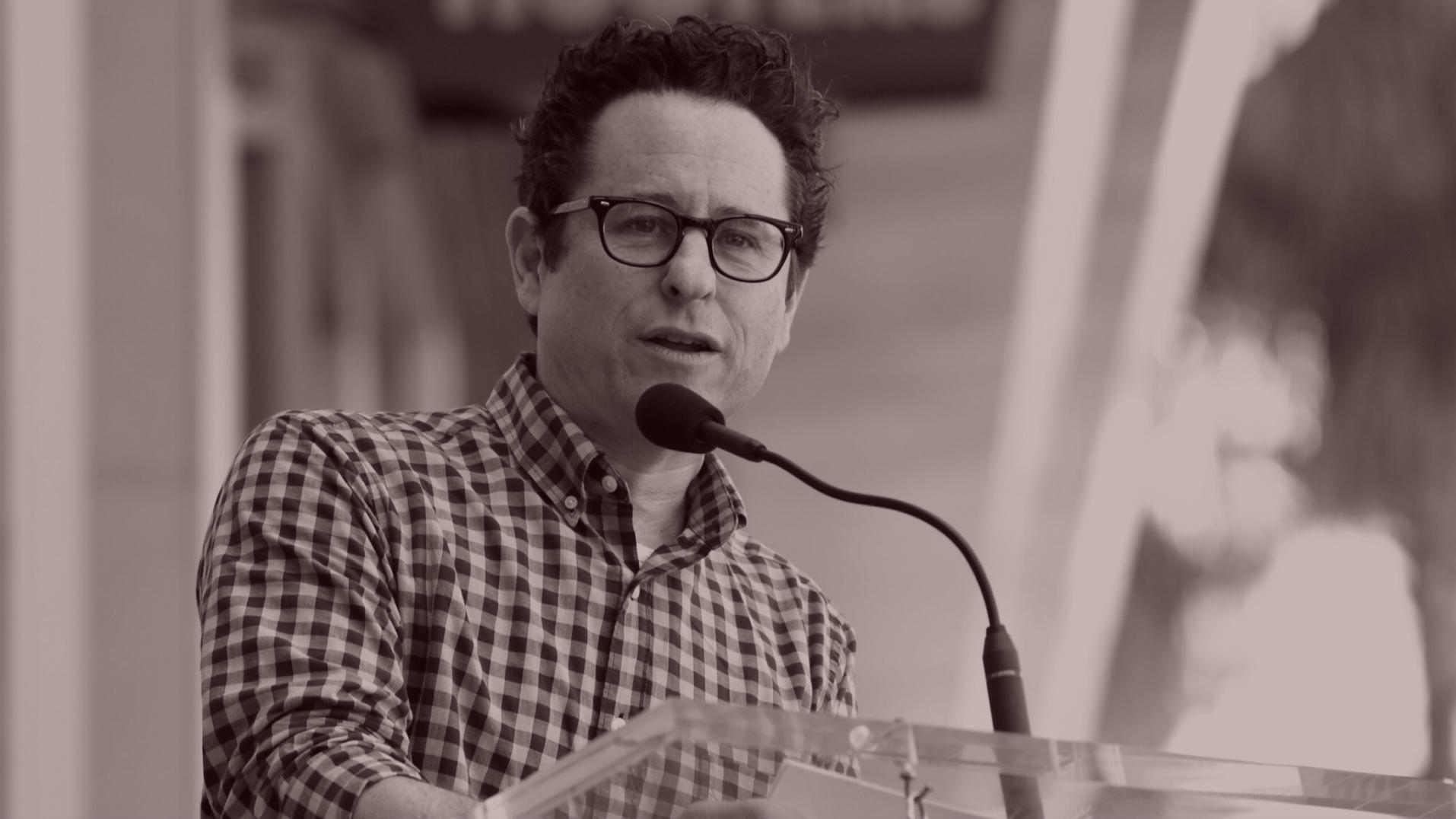 Dear J.J., Welcome to the New Warner Bros…
Abrams, who has a $250 million overall deal with Warner Bros., risks becoming a casualty of the new cost consciousness in Hollywood as David Zaslav's management team wonders, what are we actually getting for all that money?
Yes, that was J.J. Abrams sitting quietly in the lobby of Amazon Studios in Culver City a couple weeks ago. Abrams, sometimes dubbed the Spielberg of his generation, had journeyed east of the 405 for a meeting with Amazon's content chiefs Mike Hopkins and Jennifer Salke. Ostensibly the chat was to gauge interest in Amazon buying a piece of Bad Robot, which Abrams and his wife/partner Katie McGrath have grown into one of the premiere independent film and TV companies. But Abrams is also attempting to salvage his $200 million-plus sci-fi series Demimonde that HBO, which had been developing the show with Bad Robot for four long years, just rejected in very public fashion.

Networks pass on expensive series all the time, even if this would have been the first show Abrams created himself since Fringe in 2008, as well as a nice pickup for Channing Dungey, head of Warner Bros. Television, HBO's sibling company and Bad Robot's TV home since 2019. What's more intriguing about the meeting, though, as well as similar conversations with Apple that have taken place lately, is the question of whether J.J. will take Bad Robot's entire deal from Warners to another home. After all, new Warner Bros. Discovery C.E.O. David Zaslav has let media reports circulate that not only is Demimonde a no, he's also not thrilled with the output of Bad Robot, which has a 5 year, reported $250 million deal for film and TV. Given Abrams' stature in Hollywood, that qualifies as a slap in the face.

You can almost picture Zaslav hearing about the Demimonde standoff, then asking for a copy of the Bad Robot deal he inherited from AT&T C.E.O. John Stankey and former Warners TV chief Peter Roth. After spending a couple minutes ruminating over the terms, I see him turning to his inner circle and asking, incredulously, What the eff is this? It's not the dollar amount; Zaslav might be charged with trimming $3 billion from the new company, but he knows that $250 million (plus many millions in incentives) is the cost of doing business with the guy behind Lost and the Star Wars and Star Trek reboots. Rather, it's the lack of exclusivity—Abrams is now at work on a Trek sequel for Paramount, not Warner Bros.—and the real issue, the one that keeps coming up when Team Zaz evaluates their new Hollywood assets, is: What are we actually getting for our money?

For years, and for a certain level of talent, the studios and networks knew better than to ask that impolite question. It wasn't about the return on every pricey overall deal, it was about being in the so-and-so business, about giving the best talent the best possible situation in which to create. The projects and, eventually, in the aggregate, the financial return, would follow. Many of the overalls don't generate hits, but many do, and hey, if we don't lock this guy down, the shop down the street will. Warner Bros., which sells shows all over town, has been particularly aggressive in the overall business, and has reaped billions from relationships with Greg Berlanti, Chuck Lorre and other creators with shows at multiple outlets. Being platform-agnostic is how WB landed Abrams in the first place.

But now, amid the streaming slowdown, the decade-long run-up seems to be giving way to new thinking on guaranteed money. Namely, Zaslav (and, to a lesser extent, his peers) would prefer not to hand it out. Or at least that's what agents and TV executives are telling me. The eight and nine-figure deals are still happening, but there's a bit of a Janet Jackson mantra going around: It's not What have you done, it's What have you done for me lately? I wouldn't have predicted that J.J. Abrams, who was considered untouchable for a big chunk of the 2000s and 2010s, would now become the face of the new, more R.O.I.-obsessed Hollywood. But I also wouldn't have predicted that Zaslav would kill CNN+ just weeks after launch, and here we are.
With Bad Robot, I think people are conflating two related but separate issues. First, there's Demimonde, which, as an original sci-fi series not based on a book or I.P., would have been risky. Given its multiple showrunners, all the problems on the similarly ambitious Westworld, and HBO's penchant for developing far more than it actually makes, is anyone that surprised that HBO chief Casey Bloys cut it loose? Its chances weren't great, regardless of the recent ownership change.

The second issue is Zaslav's frustration with Bad Robot's output, which has more far-reaching implications. He's not wrong. Abrams and Co. have a ton of projects in development. But how many are actually being made? Very few. That's a problem, and while Bad Robot may have totally legitimate explanations for what's going on with each project (plus, it has labored under three separate Warner regimes in three years), these platforms are under such pressure to deliver shows now, they can't really afford to wait around.

This isn't just a J.J. issue, of course. I'm sure every Warner Bros. talent under an overall—Bill Lawrence (Ted Lasso), Mindy Kaling (Sex Lives of College Girls), Ava DuVernay (Queen Sugar), to name a few—is checking their output, given the new regime. But Abrams is somewhat unique. Bad Robot shows tend to be expensive, their development can be slow, and Abrams himself has, in the past, not been super active on them (though that's apparently changing, I'm told). This is a key point, because most of the talents I mentioned above are intimately involved in their shows.

Even going back to Lost, which is often cited as Abrams' most successful series, he ceded the reins to showrunners Carlton Cuse and Damon Lindelof after the pilot. That's fine, there's also a long history of TV powerhouses whose companies stand for a certain type of show but whose founders don't actually make most of them. But TV today, especially at the premium level, is often constructed with that big overall deal talent at the center of it all. Look at Dan Fogelman (This Is Us) or Benioff and Weiss (Game of Thrones), who are intimately involved in every episode. Even the brand-name "megaproducers"—the Berlantis, the Dick Wolfs, the Shonda Rhimeses—are still the final say on big decisions, even if they don't write most of the words. The days of "supervising" from the set of Star Trek are probably waning, at least for producers who want to make the big money.

I wouldn't worry about J.J. Abrams, of course; nobody's saying he's lost his fastball. I'm told the Bad Robot leaders are talking to the Warners people about how to be good partners, and what is expected of Abrams himself if the relationship is to continue. Maybe it will, maybe it won't. Bad Robot has acknowledged the slow development, and seems to recognize that industry expectations are changing, even for people at Abrams' level. Even if he takes his talents elsewhere in 2024 or before, the Bad Robot imprimatur still means a lot. Zaslav must understand that.

But the timing of this dustup isn't great, especially since Abrams, McGrath and Bad Robot C.E.O. Brian Weinstein have engaged Liontree, Aryeh Bourkoff's boutique firm specializing in media M&A, to explore selling part of the company. (Hence the Amazon meeting.) Abrams has always been super-savvy about his own public profile, and he seems to understand he needs to fix the impression that he marches to his own beat. Like Spielberg, who took directing gigs at multiple studios despite co-founding DreamWorks, Abrams wasn't great to Paramount, which had Bad Robot under contract but played second fiddle when Abrams decided to make two Star Wars movies for Disney. Now, ironically, Paramount may do the same thing to Warners. For how long is the question.
ADVERTISEMENT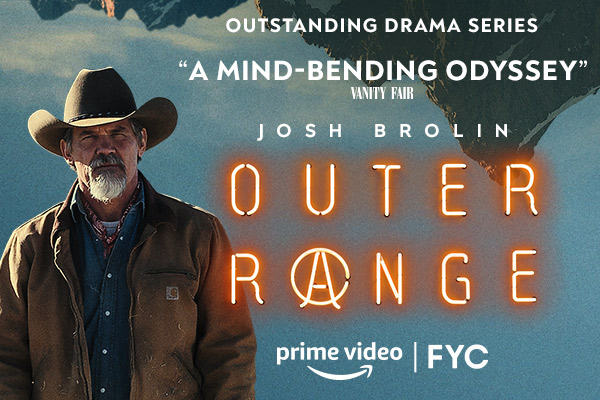 Prime Video presents the Emmy® eligible drama series, OUTER RANGE starring Josh Brolin and Imogen Poots. A rancher fighting for his land and family stumbles upon an unfathomable mystery at the edge of Wyoming's wilderness, forcing a confrontation with the Unknown in ways both intimate and cosmic in the untamable American West. "Finds splendor in the overwhelming awe of the unknown," raves Collider, "Brolin's multilayered performance is mesmerizing." For your consideration in all categories including Outstanding Drama Series. OUTER RANGE is streaming now on Prime Video.

The Film Story of the Year Is Even Better
In the run-up to the release of Everything Everywhere All at Once, A24 let the media run with a production budget of $25 million for the sci-fi fantasy. It's a pretty amazing number, considering the wild visual effects, an international star in Michelle Yeoh, and the broad scope. The film just became A24's biggest hit ever, hitting $83 million worldwide and passing Hereditary, so it'll be super-profitable at a time when many thought indie dramas wouldn't work in theaters.

But the story is even better because that budget number was always B.S. The actual budget was about $15 million, according to multiple sources close to the film. (A24 declined to comment.) That's astounding.

What happened, I'm told, was when the film was being shopped to international buyers at the American Film Market, someone attached that higher budget number to make the film feel larger than the typical indie drama. Shady, yes, but not uncommon at film markets, and if there was ever a movie that felt bigger than its actual budget, this one was it. The effects team effectively taught themselves during the pandemic, and Yeoh took very little up front in exchange for good backend participation. (A very smart move, in retrospect.)

As for Daniel Kwan and Daniel Scheinert, the filmmaking duo known as the Daniels, they're being courted for Marvel projects, studio franchises, and more. And at least for now, they're fielding the interest without a talent agency, using only manager Josh Rudnick at Mosaic, and attorney Jeff Endlich. I'm guessing they are now at the top of agency most-wanted lists.
Bad Blood Over TV's Most Controversial Show
Among those watching the return of Live PD next month will be lawyers for A+E Networks. If the newly announced version, now called On Patrol: Live and debuting next month on the Reelz channel, is too similar to its predecessor, A+E might just act to enforce its rights, according to a source. (A+E declined to comment.)

A+E owns Live PD, the real-time Cops-like spectacle hosted by Dan Abrams that was generating big ratings until it was pulled in 2020 amid the George Floyd protests and a boycott campaign by Color of Change. A+E and producer Dan Cesareo's Big Fish Entertainment also found themselves at the center of a Texas case involving a man who died after local deputies used a taser on him while Live PD filmed the whole thing. The footage of the incident then disappeared, which was not a great look for the show.

But big ratings are big money, and Big Fish was sold to MGM based in part on the success of Live PD, so Abrams and producers have really pushed for the show's return. A+E president and chairman Paul Buccieri has resisted, no doubt conscious that he reports to owners Disney and Hearst, which run from controversy. So Big Fish and Abrams began shopping a new version—with Big Fish owning the I.P. this time. Reelz, owned by Stan Hubbard and family, swooped in, as they have with other radioactive shows. I remember back when Reelz took over The Kennedys miniseries from A+E after Disney and others complained about its depiction of JFK's affairs and drug use. Not surprisingly, Fox Nation, the Fox News streaming service, was also interested. Fox Nation took over Cops when Paramount Network dropped it in 2020, and Cops reruns also air—shocker—on Reelz.

Big Fish tried to license the name Live PD from A+E, but according to sources, the ask was astronomical, so the new show will be different. But how different? I'm betting producers are smart enough to make the needed tweaks. Plus, even after 25 years of reality TV, it's still not clear how much of a format is legally protectable. Many reality shows are transparent knockoffs of others, and even the genre's biggest stars, like Judge Judy (CBS to Amazon) and the Kardashians (E! to Hulu), are essentially doing the same format for a new outlet.

Abrams, also a legal analyst for ABC News, told me this week that he's not worried about any claim by A+E, and he's relieved to get the show back on the air. "I understood the position they were in, but from my perspective, from the moment they canceled it, the question was where should this show go." And producers learned their lesson in Texas, he says: "We're gonna make sure that the video is appropriately retained. A mistake was made. That won't happen in the new iteration."
A light list this week…
Sony says it wants in on the next-gen electric car's entertainment interface that we all know will eventually be controlled by Apple. [WSJ]
James Murdoch and former Disney exec Uday Shankar's Bodhi Tree firm is making a $600 million bet on helping Indian kids prepare for tests. [TechCrunch]
"Gay Days" are back at Disney World, wherein Brooks Barnes is told by a reveler that he looks "like an uptight soccer dad, and it's not a good vibe. Go take off some of those clothes!" [NYT]
More depressing explanation of why film studio jobs seem to go to the same 10 people. [LA Times]
News you can use: How to tell if you are actually addicted to your phone. [WSJ]
For some reason, I've been following Salon's recaps of Real World Homecoming: New Orleans, even though I haven't watched the actual show yet. And yes, it was great. [Salon]
As expected, people have opinions on Disney C.E.O. Bob Chapek and my Thursday column on his firing of top TV executive Peter Rice. Some examples:
"You nicely articulated the challenge facing Disney. Chapek has issues, clearly. But what is the solution? There is not a Disney C.E.O. factory with another model ready to take over. Short of Iger coming back, this may be the best bad option." –An executive
"Everyone is ambitious. You count that against someone, the company likely loses out." –A consultant
"No offense but cry me a river! Peter Rice had a nice run, but the gravy train ends for all executives. Some get a nice cushy landing and others don't. It's just the game we've chosen." –Another executive
"Thank you for voicing what so many of us feel we cannot: We are leaderless." –A Disney employee
"Disney stock price did not react to the Rice news at all in my opinion. The market had an ugly down day across the board—Warner Bros. Discovery was down 6 percent and Paramount 5 percent, for example. I get the Rice perspective of being blindsided, but seems like there are details to be uncovered from the Disney side. The disaster scenario for the company would've been [Dana] Walden leaving with Rice." –An investor
"This is an action from a place of weakness. Whatever the narrative, it is that simple." –A Disney shareholder
"I think the board statement is just a placeholder until they decide who will take Chapek's place. I think he'll be gone by the fall—maybe sooner." –Another executive
Have a great week,
Matt
Got a question, comment, complaint, or a reason to celebrate? Email me at Matt@puck.news or call/text me at 310-804-3198.
ADVERTISEMENT

FOUR STORIES WE'RE TALKING ABOUT
Elon vs. The Arbs
The arbitrageurs might be the most vulnerable players in Elon's off-the-rails Twitter takeover.
WILLIAM D. COHAN

Chapek's Purge
Inside the two biggest scandals roiling the media industry.
DYLAN BYERS

Biden's Donor Problems
Disaffected donors, Garland's Jan. 6 stoicism, and other rumblings around the Capitol.
TARA PALMERI

Sheryl, Thiel, & Gates+
Reporting from the busy intersection of wealth, philanthropy, and political ambition.
THEODORE SCHLEIFER
You received this message because you signed up to receive emails from Puck

Was this email forwarded to you?

Sign up for Puck here

Interested in exploring our newsletter offerings?

Manage your preferences

Puck is published by Heat Media LLC

64 Bank Street

New York, NY 10014

For support, just reply to this e-mail

For brand partnerships, email ads@puck.news