Welcome back to What I'm Hearing, and thanks for the great feedback on Tuesday's first edition of What I'm Hearing+, our streaming-focused offshoot by Julia Alexander. A reminder: if this email has been forwarded to you, become a Puck subscriber by clicking here.
Let's get started…
—Box office over/under: The tracking on Brad Pitt's Sony thriller Bullet Train is around $30 million, and I'm gonna take the under. Pretty bad reviews, an R-rating, and Sandra Bullock's cameo isn't highlighted in the marketing like Pitt's tiny role in her The Lost City was earlier this year. (I'm sure there's a story there.)

—Who wants L.A. mag?: I'm sorry to report that Sharon Waxman is trying to buy Los Angeles magazine. Yes, really. Three sources tell me that the volatile editor of The Wrap and her investors are bidding for the monthly title, currently owned by Detroit-based Hour Media Group. Waxman's group is one of several suitors for the 60-year-old city mag, I'm told, and bids are still coming in to Diamond Capital Advisors, which is handling the sale. I like L.A. under its current editor, Maer Roshan, though it definitely needs more investment, and Waxman would probably be terrible for it, scaring away existing and future talent with her well-documented behavior. But she probably thinks she can use it to expand those conferences that she bullies people into attending. Whoever buys it, the price tag should probably be less than the $6.5 million that Hour paid in 2017 for L.A., Orange Coast, and two other regional publications. (Waxman didn't respond to my call.)

—Golden Globes update: The 'transparency' tantrum: After 18 months of reforms at the Hollywood Foreign Press Association, including recently becoming a for-profit group under interim C.E.O. Todd Boehly's Eldridge, the Golden Globes may have a chance to return to NBC. But not if the group of publicists that have been holding the show hostage can stop it. Their hot issue: Transparency.

When HFPA president Helen Hoehne shared the Eldridge news with the publicists last week, a fiery email exchange ensued. "I feel duped and misinformed," wrote Marcel Pariseau, the rep for Scarlett Johansson, citing "the lack of communication and transparency." Amanda Lundberg concurred (although more diplomatically). It was super odd, a couple other flacks on the chain noted to me, because, as Hoehne responded, "The HFPA recently spent several days holding numerous Zoom briefings on all of our reform activities with various groups of publicists. This is in addition to the stream of updates and communications with you and your studio counterparts." She continued: "It is especially disheartening that you insist on using language that some would consider aggressive and bullying." Pariseau responded by quoting Ralph Waldo Emerson and then condescending to Hoehne: "As they say here in the South 'Bless Your Heart.'" The whole exchange was a bit much for publicist Mara Buxbaum, who wrote: "I'd like to be removed from this email chain."

—Neon's play for independence: Given the still-inflated deal market and that crazy $2.5 billion valuation for A24, it makes sense that indie distributor Neon would engage Raine to look for a buyer or investor. But there's another unreported angle: Tom Quinn, who deftly guided Neon to a best picture Oscar for Parasite, probably wants to control his own company—and he currently doesn't. 30 West, Dan Friedkin and Micah Green's finance/distribution outfit, has been the majority investor in Neon since 2018. A recapitalization could buy out Friedkin and let Quinn grow Neon on his own.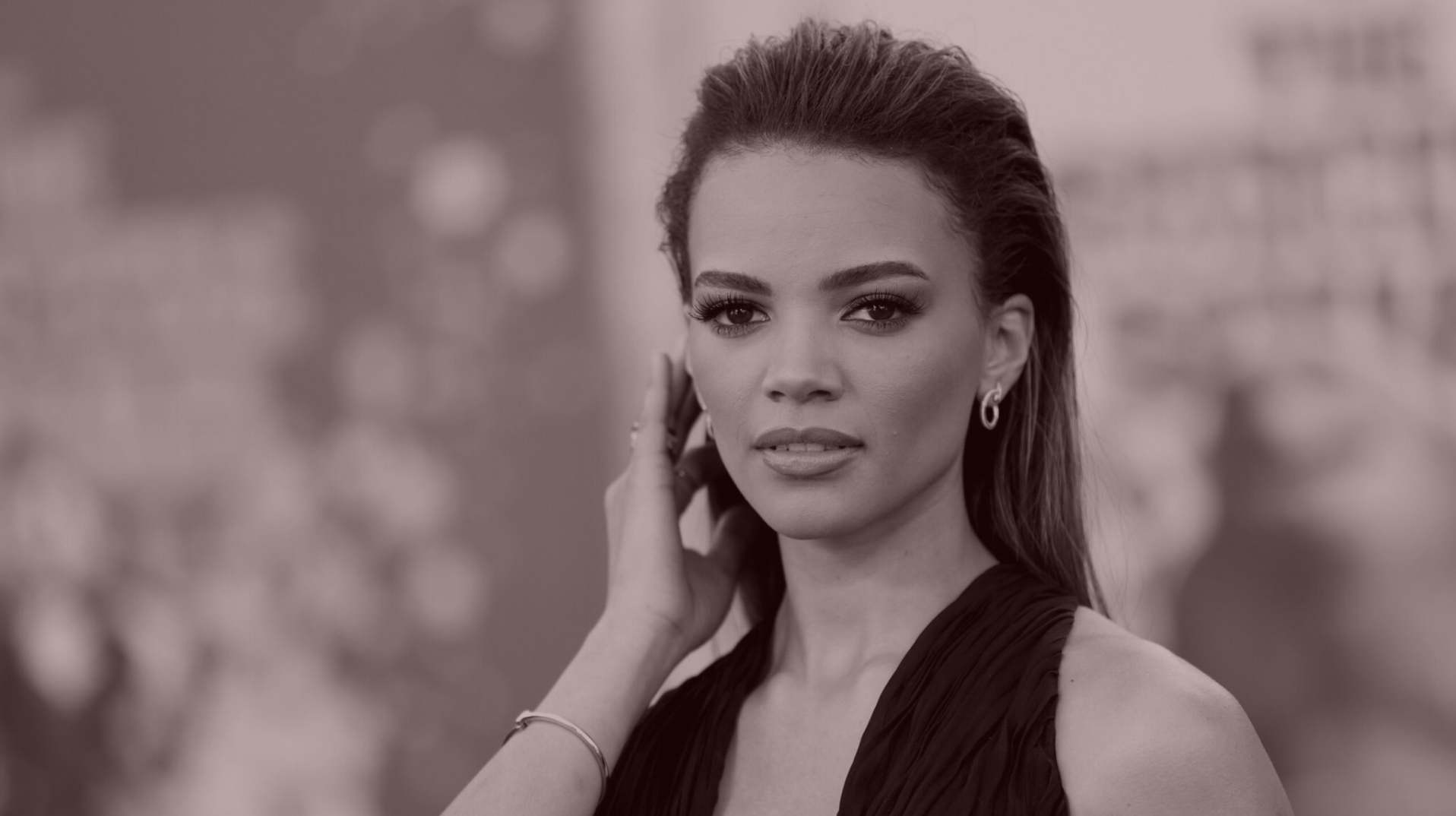 'Batgirl' Died For Our Sins
David Zaslav's controversial and cold-hearted decision to kill off the movie for a tax credit isn't simply the fault of the filmmakers or Jason Kilar or the herky jerky voyage of Warner Bros. It's on Hollywood, as a whole, for worrying about being left behind by Netflix.
An email came in yesterday from a TV writer: "You should know that, on multiple writer text chains, people are calling him Zaslav The Butcher." This person was referring, of course, to David Zaslav, the Warner Bros. Discovery C.E.O. who in less than four months atop HBO Max, Warner Bros., and all those cable channels, has quickly become known for his slash-and-bash strategy. Scripted shows on TBS and TNT? Gone. Kids stuff and animation on HBO Max? Disappearing. CNN+? RIP+. And that was before he started reshaping the Warner Bros. movie studio.

Hence this batshit Batgirl situation. Is there a greater indignity for a filmmaker than a studio telling you it would rather take a tax deduction than release your $90 million movie? It's not just that co-directors Adil El Arbi and Bilall Fallah had nearly finished the film, or that it was based on DC characters, Warners' most prized I.P. This is a freaking Batman movie, featuring the O.G. Dark Knight, Michael Keaton. Can you imagine if Disney C.E.O. Bob Chapek just scrapped a nearly-finished Marvel film? Bedlam. Chapek and his new beard would be beaten to a pulp by crazed fans with Thor hammers.

Come to think of it, has a film with Batman ever failed to generate an audience? Diminished returns, maybe, but the fans show up. The Batgirl test screening scores were lower than recent DC fare, I'm told. And I talked to someone who attended a screening and said it played like a CW pilot: low stakes, thin characters, light action, and a twisty, convoluted plot. When viewers were asked after the screening if the movie felt "big"—Warners' effort to discern whether it could justify the elevated budget by releasing it theatrically—they emphatically responded "no," according to this source. Meaning no amount of reshoots or C.G.I. would polish this direct-to-video turd into a theatrical diamond.
ADVERTISEMENT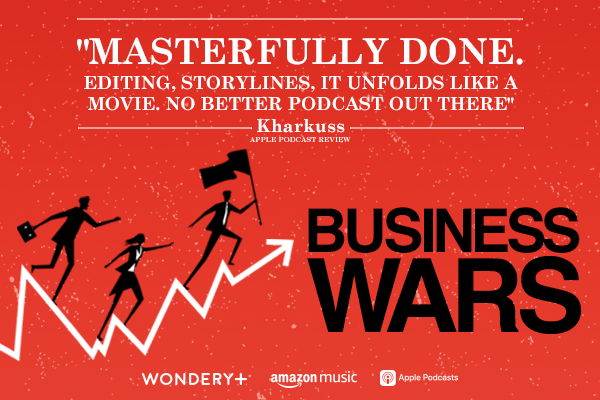 Business Wars is a podcast from Wondery that shares entertaining and eye-opening stories behind the world's greatest business rivalries – and all the backroom deals, hostile takeovers and snap decisions that allowed one to prevail. The winner goes on to transform their industry and help shape the world as we know it. The loser gets a footnote in the history books. In business, there's no prize for second place. Business Wars has dozens of seasons to choose from, everything from the explosive egos involved in the retail cable network battle for Paramount Pictures, or the bitter feud between Gucci and Louis Vuitton to become the world's most desired luxury brand, to Tesla and the existential threat it poses to all Detroit-based automakers. Business Wars has the true stories behind the world's biggest brands that we couldn't imagine life without. Listen wherever you get your podcasts.

That's not necessarily DC chief Walter Hamada's fault; he was making the pricey streaming movie that Jason Kilar, the former WarnerMedia C.E.O. under AT&T, and Toby Emmerich, the ex-Warners film chief, told him to make. A $90 million CW pilot was the strategy, not an anomaly, though presumably they asked Hamada to make it a good CW pilot.

But now, like so many recent pivots at Warners under its various owners, there's a new leader and a new strategy. Less Netflix-style volume, more HBO-style quality (but broader!), and superhero movies should be events for theaters first. Zaslav and C.F.O. Gunnar Wiedenfels, the Butcher's Hatchet Man, both newcomers to the film business, just aren't going to spend that amount of money on direct-to-streaming movies. "We cannot find an economic case for it," Zaslav said on the company earnings call today. What he really means is that the stock market no longer values wild spending for sub growth. And he's got so many financial pressures to deal with.

It's no coincidence that on the same call, Zaz also disclosed weaker revenue results and projections, the company's still-heavy debt obligations, and a 2023 EBITDA expectation that dropped from $14 billion during the combination of the Warner and Discovery assets to $12 billion today. The WBD stock dipped double-digits after hours, despite the tease that HBO Max and Discovery+ will become one yet-to-be-named superservice next summer, with the goal of hitting 130 million paid subs by 2025. In that grim context, does Zaslav really need to make a Wonder Twins movie or Little Ellen, an animated series about a pint-sized Ellen DeGeneres? No, he does not.

The problem, of course, is that by axing an almost finished Batgirl movie (and the less pricey Scoob! sequel), he's sending a clear message to the town: Come work with us, just know we will murder your movie in cold, cold blood if we can save a few bucks. On the call today, Zaslav, the career cable TV guy, said the most important "pillar" of his strategy is "attracting the best storytellers." If my inbox is any indication, it's safe to say that many creatives don't believe him. As TV writer Aaron Serna asked, "Does anyone know how many act breaks are in a tax write-off?"

That's why it was a bit surprising to see CAA, the agency home of the Batgirl filmmakers—as well as star Leslie Grace, and now, via the ICM Partners acquisition, Keaton—staying mum. After the deployment of Project Popcorn, wherein Kilar decided to drop the entire 2021 movie slate day-and-date on HBO Max, CAA and WME leaders went very public with their displeasure. And that narrative dogged Kilar until the day he stepped down. This move is arguably worse—simply tossing various clients' creative work in a dumpster—yet CAA and the various guilds have been quiet.

Unlike Kilar, Zaslav did give CAA's Bryan Lourd a heads up in advance, I'm told, and the new film chiefs Mike De Luca and Pam Abdy followed up by making the phone calls to talent before the New York Post broke the news Tuesday. Lourd knows Zaslav is in a tough spot on the financials, and who knows what kind of promises were made on that call—after all, it wasn't that long ago that Lourd was acting as Zaz's L.A. consigliere—but the talent must be wondering why the Hollywood power-agency couldn't prevent this outcome.

Because, as several film veterans have reminded me, you never know what will hit. Remember back in 2008, when all the major studios were questioning their commitment to Miramax-style specialty movies, Warners "dumped" the nearly-finished Slumdog Millionaire on Fox Searchlight—and it proceeded to make $378 million worldwide and win eight Oscars. More recently, Venom tested so poorly that a Sony executive told me they thought it might be among the worst movies the studio had ever made. Boom: $856 million worldwide.
None of that mattered for Batgirl, a movie that might be called the martyr for the waning days of the Peak TV streaming wars. A $90 million (with Covid costs), direct-to-streaming superhero movie probably never would have happened if AT&T's Randall Stephenson and John Stankey had not decided that they could leverage HBO to both challenge Netflix with a general-interest streaming service and supercharge their wireless customer base. Now, having bailed on that strategy, they left it to Zaslav to figure out. And he cares mainly about reversing the stock slide—the company's market valuation is down around 30 percent since the deal closed in April—convincing a very skeptical Wall Street that he's got a forward-looking plan that grows streaming responsibly, along with other revenue streams. So far, that means a near total and pretty remarkable rebuke of his predecessor Kilar's streaming-first worldview—"aggressive steps to course-correct," Zaz called it today—and a return to the windowing waterfall that has served Hollywood so well for decades.

It seems obvious, but it required a rethink of the mania that has gripped Hollywood for the past few years, causing otherwise smart executives to jettison decades of profitable distribution strategies to chase streaming subs. Under Kilar, Warners was among the most aggressive, but this has been an industry-wide brain cloud, fueled by the Netflix share price and a market-induced fear of the digital revolution. The TV business will soon become the streaming business—we all know that—but it will not be the only business, and it doesn't need to be funded like it's the only business. In this respect, Batgirl died for the sins of Kilar, which were the sins of you, me, and an entire industry that saw what Netflix was doing and was terrified of being left in the analog dust.

Or at least that's the strategy now. The real problem at Warner over the past decade is the lack of stability. That's been an almost comical issue throughout the company's history, as anyone who has read James Andrew Miller's HBO oral history knows. Buyer after buyer, strategy after strategy. But just in the past five years, these assets have gone from Time Warner to AT&T—first under Bob Greenblatt and then Kilar—and now to Warner Bros. Discovery. And despite, for instance, Zaslav saying there will be a clear 10-year strategy for DC—how many times have we heard that now?—the parent company will probably be sold again in three to five years, whether to Comcast, as my Puck partner William Cohan just suggested, or to someone else.
ADVERTISEMENT

In the meantime, Zaslav seems to be relying on Alan Horn, the former Warners and Disney executive, to architect a shift to Disney's tentpole-driven movie strategy, of which DC will play a key role. Great. Fewer movies, bigger swings. That doesn't solve the Kevin Feige problem (namely, Warners doesn't have one), but it's at least something to talk about on earnings calls. Anything to right this ship in the eyes of investors. "We're not going to launch a movie until it's ready," Zaslav said today. "We're not going to launch a movie to make a quarter and we're not going to put a movie out unless we believe in it." His implication: The previous regime—and, in some ways, the entire entertainment industry—has been out of its collective mind.

Maybe that's why the Batgirl debacle strikes so many as a cruel sign of the times. As others follow Zaslav's lead and the streaming wars settle into their more responsible next phase, these abrupt cuts are going to happen to others. Beware.
See you Sunday,
Matt

Got a question, comment, complaint, or ridiculous conspiracy theory involving Elon Musk and David Geffen? Email me at Matt@puck.news or call/text me at 310-804-3198.

Correction: Rocky Producer Irwin Winkler is 91, not 93, as I wrote on Sunday. Apologies.
FOUR STORIES WE'RE TALKING ABOUT
Licht's D.C. Tour
A few months into his tenure, Licht is trying to convince Republicans not to boycott CNN.
DYLAN BYERS

The Truther Gauntlet
Election denialism is becoming an increasingly critical voting issue on the right.
TINA NGUYEN

Nancy's Napa Bacchanal
On the coming Pelosi-sized hole in Dems' fundraising and Thiel's G.O.P. shadow project.
TEDDY SCHLEIFER

WBD's M&A Fantasy
What if Zaslav and Roberts cook up a merger to compete with Apple and Amazon?
WILLIAM D. COHAN
You received this message because you signed up to receive emails from Puck

Was this email forwarded to you?

Sign up for Puck here

Interested in exploring our newsletter offerings?

Manage your preferences

Puck is published by Heat Media LLC

227 W 17th St

New York, NY 10011

For support, just reply to this e-mail

For brand partnerships, email ads@puck.news