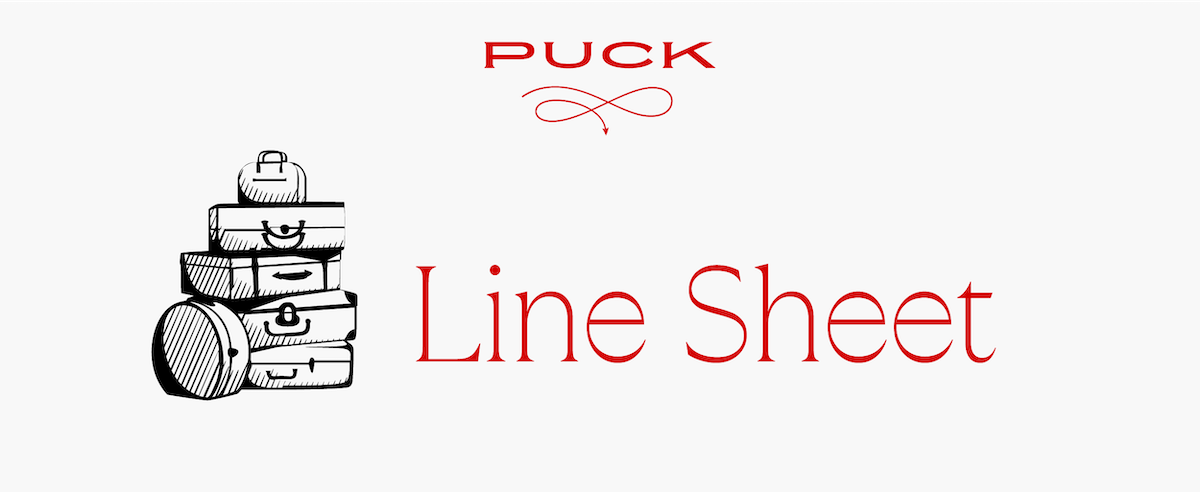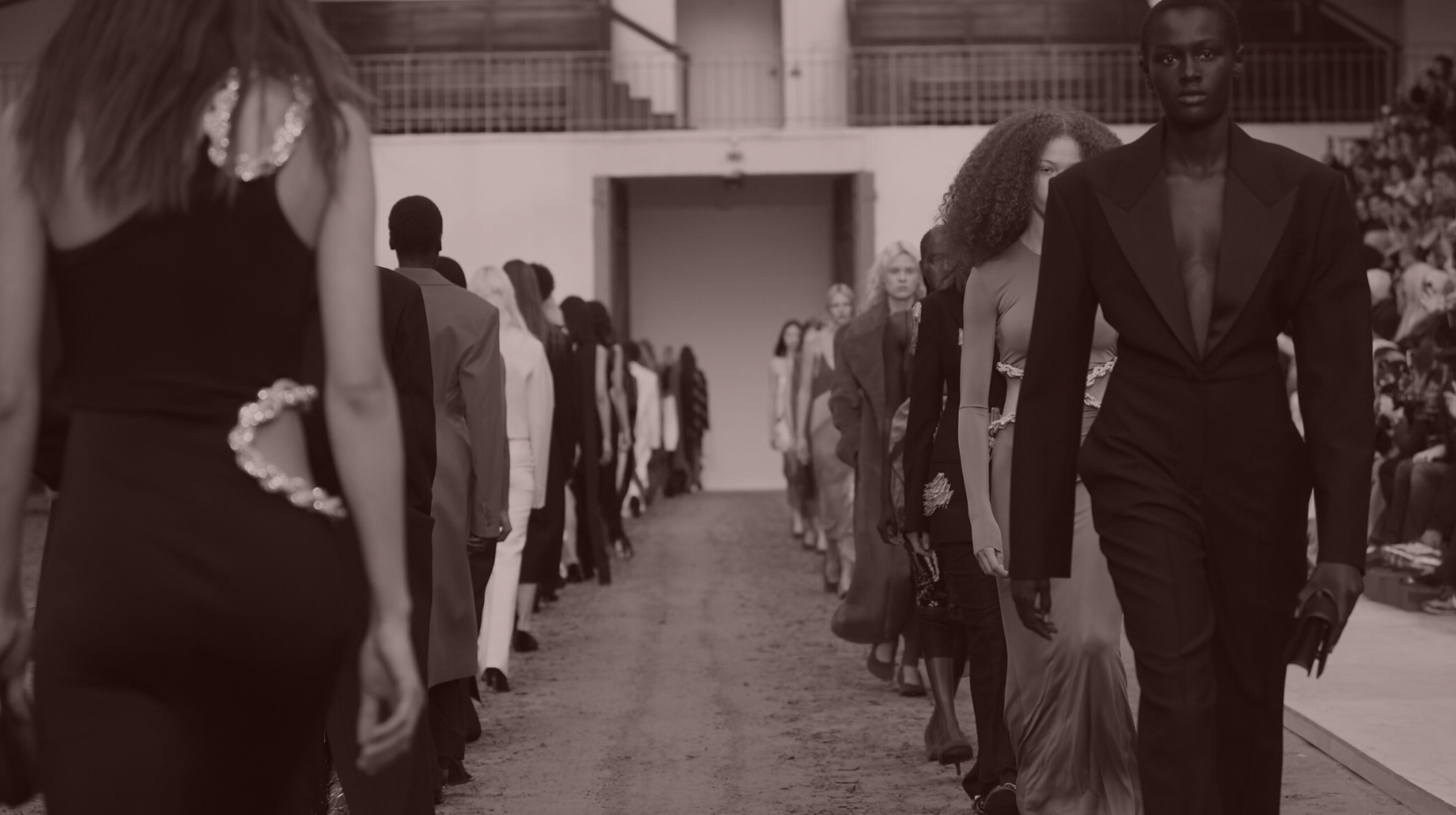 Why I Joined Puck
For most publications, "fashion journalism" is an oxymoron. But the fashion business is so much bigger than the business of fashion—it intermingles with entertainment and media, yes, but also politics and finance in ways that are rarely covered.
I am one of just a few reporters covering fashion who has been able to write about it pretty honestly throughout my career, first at Forbes, where I learned how to read a 10-K, then at Fashionista, which we used to proudly call "WWD meets Gawker," and finally at Business of Fashion, which I helped build over the last decade into the industry's most important publication.

I've broken news of brand closure after brand closure, documented too many tech platform meltdowns to count, and tracked more than a decade of designer musical chairs. But for most publications, "fashion journalism" is an oxymoron. And I see it moving further and further into back-scratching mode. At many newspapers and general interest magazines, lifestyle sections are the most profitable, but they are relegated to the backbenches and only dignified because they tend to fund the so-called serious stuff.

The thing is, I honestly don't think anyone wants to read boring fashion copy, devoid of any opinion or flair or real information. Not even the brands, who potentially stand to benefit. It's not fun—not for the writer, and especially not for the readers, who are abandoning these traditional outlets in droves.

It's really a shame, especially given that, from the mark-down rack at Target and the bowels of the Shein app, to the queue outside of the Prada store and the backroom at Miu Miu, fashion is a huge, huge global business and a growing influence on our society. The guy who runs it at the high end, Bernard Arnault, is the richest man in the world, having consolidated the luxury industry, over 20 years, to the point of no return, cementing its status in the culture. Arnault, of course, runs the $400 billion-plus LVMH; and then there is the Pinault family (Gucci, Yves Saint Laurent); and, finally, Richemont founder Johann Rupert (Cartier). They exude timelessness, but under the surface are in a state of constant transformation.

When I was in college, we used to line up at Tower Records on Newbury Street in Boston super late on Monday evening for the midnight Tuesday album release. (I'm pretty sure I did this for Dave Matthews Band, and not even a good album. Judge away.) Now, 19-year-olds queue up at Aimé Leon Dore for the latest drop of sneakers from its New Balance collaboration, or in West Hollywood at the Social Tourist pop-up shop, where they buy TikTok-turned-reality-television stars Charli and Dixie D'Amelio's line of endless crop tops and ditzy floral baby doll dresses. No wonder Pharrell thought joining Louis Vuitton as its menswear director was a good idea.
My journey to Puck started two years ago, when I became a reader during my maternity leave from a very good job at a publication that I respect very much. But there was something about the way Puck's founding partners relayed information—straight to the point, no couching the uncomfortable stuff—that got me. I knew I could do it that way. Fashion intermingles with so many of the topics covered so astutely by my new partners—entertainment and media, yes, but also politics and finance—and in ways that are rarely covered.

When the opportunity to join Puck as its fashion correspondent presented itself, I said yes immediately. Not only because I knew it would be a heck of a good time and that it was something the industry needed, but also because the business model—betting on a collection of top writers covering what makes the world go round in a way nobody else could—made sense.

I've always had an inordinate interest in how the companies I worked for made money, and what their return on investment would be for hiring me. Each place has had it better figured out than the last. What I've deduced: In today's written-word landscape, there is room for a couple of giant, sprawling news organizations, which most people are willing to pay for; room for practical, service-based journalism, like trades, which can be expensed or written off; and room for really excellent reporting that's entertaining and insightful, too—work that makes you smarter and that you simply love. All the other stuff—the fluff, the poorly executed, the throw-offs that could have been written by ChatGPT—will never work long term.

At Puck, you'll see flourishes from my past reporting. During my nearly two decades in the business, I've covered everything from indie labels that make less than $200,000 a year to giants that generate more than $10 billion. I'm using that experience as a jumping off point to bring you the information many are sharing privately but few, if any, are writing.

For instance, last week's Law Roach drama generated a lot of press, including multiple interviews with the stylist himself. It was the thing you all messaged me about the most. But there was a lot unspoken about the murky business of celebrity styling, and Roach's role in it. Let's have that conversation.

I'll be tracking Delphine Arnault's first year as Dior C.E.O., and Sabato De Sarno's first outing as Gucci's creative director. Where do Kering and Demna go from here? By the way, is that J.Crew turnaround really working? What will the just-announced Victoria's Secret fashion show actually be like? (I'm writing a book about that, actually, so I have some intel.) And why is every other person on my flight wearing an Alo Yoga hat?

I'm not aiming to be comprehensive—there are multiple trade publications for that. I'm also never going to be so broad that the ultimate insider won't find this worthy of their time. What I am going to do is take you on a ride—and do my best to deliver something totally singular and useful, brutally honest and always respectful.

So, that's Line Sheet. I'll be in your inbox in a few weeks.

Best,
Lauren

Need help? Review our FAQs
page or contact
us for assistance. For brand partnerships, email ads@puck.news.
Puck is published by Heat Media LLC. 227 W 17th St New York, NY 10011.