Happy Monday, I'm Eriq Gardner.
Welcome back to The Rainmaker, my private newsletter focused on the legal maneuvering inside Hollywood, Silicon Valley, Washington, and Wall Street.
This week, a prominent musician is headed to trial—and this one figures to be an international thriller with twists and A-list cameos. Plus, why Paramount is fighting over Coming to America in small claims court.
But first…
Does Paramount really have the rights to its Top Gun franchise? That's only one of the curious legal questions raised when the heirs of the late Israeli author Ehud Yonay sued the studio in June. The producers of the original Top Gun movie, after all, went out of their way to license Yonay's 1983 magazine story "Top Guns" in the process of developing the 1986 Tom Cruise movie. The adaptation rights allegedly reverted last year, thanks to a provision of U.S. copyright law that allows authors and their heirs to cancel grants to publishers and studios after waiting 35 years.

But here's the thing: facts, such as the existence of the very real Top Gun academy in San Diego, are not themselves copyrightable. There may be thin legal protection for a particularly original arrangement of facts, but in most cases journalists have to admit embellishing the truth in order to assert a copyright claim over a movie or TV adaptation. And yes, journalists have tried that, which is where a 2020 Ninth Circuit opinion—Corbello v. Valli—comes into play. The decision addressed a somewhat complicated dispute over Jersey Boys by adopting a new standard for non-fiction, dubbed the "asserted truths doctrine": An author who says something happened can't later say it didn't for purposes of copyright protection.

I mention all this because, in a first for a Hollywood studio, Paramount is leaning on Corbello to beat the Yonay family lawsuit. A motion to dismiss (read here), filed Friday, doesn't bother with whether the Yonays really were successful in reclaiming rights to the "Top Guns" story. Instead, it assumes they have been, and then goes on to undercut the value of doing so ("Plaintiffs do not have a monopoly over works about Top Gun") before picking apart whether there's any substantial similarity between this year's Top Gun: Maverick and the protected elements of the '83 story.

Still, this all begs the question of why Yonay's article was licensed in the first place. Does Hollywood really need to do this anymore? I've asked around, and I've been told that studios often wish to acquire underlying properties early in the development process before they know exactly what they will want or need. I can't say I'm terribly impressed with that wishy-washy explanation, and I do think that decisions like Corbello will make it pretty tough for any copyright plaintiff to prevail over non-fiction adaptations. But hey, as a journalist, part of me wants to tell movie studios: Keep buying shit.
A Coming to America Mystery
Paramount was also the talk of certain legal circles late this week for using a new small claims court called the Copyright Claims Board to pursue the owner of a "McDowell's" pop-up restaurant, which allegedly infringes the name of the burger joint in which Eddie Murphy mopped floors in Coming to America. (Ironically, McDowell's was an unsubtle parody of McDonald's.) The curiosity stems not from the viability of the claims but rather the wisdom of going to this particular forum, with an expensive law firm in tow, where damages are capped at $30,000 and there's no possibility of injunctive relief. Meaning, these judges can't order the defendant to stop ripping off "McDowell's" any more than James Earl Jones could prevent Eddie from marrying a queen from Queens. So why sue in the small claims venue?

Paramount declined to comment. My guess is the studio is testing out the advantages and disadvantages of this new forum.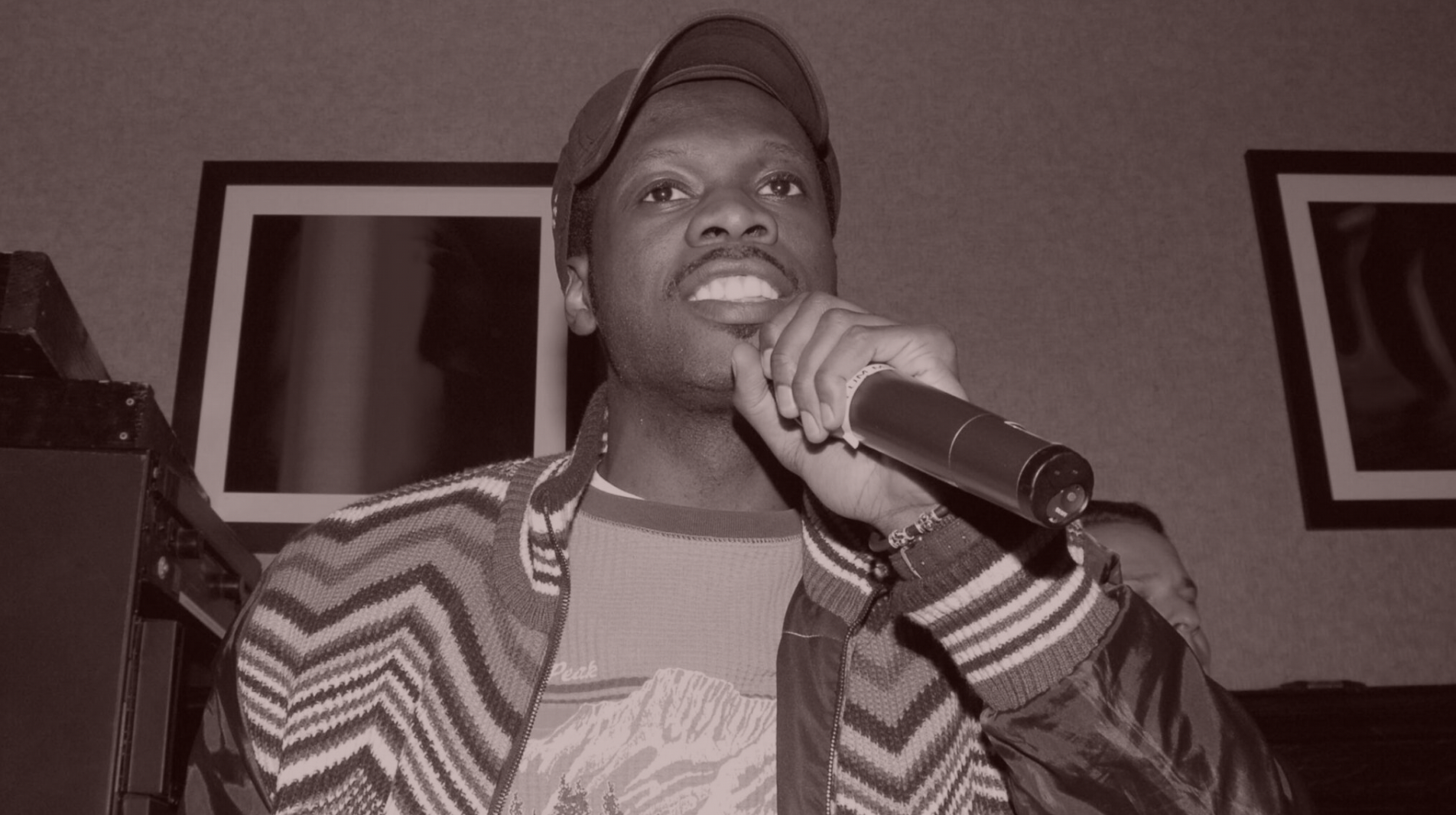 The Fugees, 1MDB, and a Legal Saga of Our Times
Pras Michel is in legal hot water over his connection to Jho Low, the disgraced Malaysian financier (and former Leo DiCaprio buddy). During his heyday, Pras was always the third Fugee. Now he's about to be the star of one of the most spectacular trials of the year.
Once upon a time, it was damn near impossible to walk down a city street and not hear music from The Fugees blasting out of some loudspeaker. Dubbed the "Leaders of the New Cool" by Rolling Stone, the hip-hop trio of Lauryn Hill, Wyclef Jean and Pras Michel produced seemingly borderless music that crossed style and time. About a year ago, The Fugees announced they're reuniting for a world tour to celebrate the 25th anniversary of their breakthrough album, The Score, and I remember shaking my head in utter disbelief upon hearing this news. It wasn't because Hill and Jean had apparently mended fences after an infamous falling out. Rather, the iconic group's third core member is dealing with a pretty serious criminal situation.

Michel, after all, is facing significant jail time over his connections to Jho Low, the Malaysian financier and social climber who once partied with A-listers like Leonardo DiCaprio, Megan Fox and Kim Kardashian before landing on the F.B.I.'s most wanted list for allegedly masterminding the theft of billions of dollars from Malaysia's 1MDB sovereign wealth fund. U.S. federal prosecutors allege the "Ghetto Superstar" rapper attempted to covertly influence American officials on Low's behalf, including by funneling millions of dollars into Barack Obama's 2012 re-election campaign through various straw donors, and later trying to get Donald Trump to send a Chinese dissident—billionaire Guo Wengui—back to China. The Justice Department demanded that Michel not leave the country, and The Fugees tour was eventually postponed after quiet negotiations over his bail conditions broke down.

Instead of hitting Paris, London, and other hotspots, Michel will soon appear for a trial scheduled to begin Nov. 4 in a D.C. courtroom. There, his lawyers are teasing a show that figures to be quite spectacular. For starters, recent court papers suggest that both Obama and Trump could be called as witnesses. Even if that doesn't happen (and let's be honest, it probably won't), Michel's criminal defense attorney David Kenner—an 80-year-old who most notably helped Snoop Dogg beat murder charges back in 1996—has been pounding the table over how the government is harassing a Black artist while letting other politically-prominent individuals skate for similar conduct.

But the Justice Department has been obsessed for years with the 1MDB scandal, a sprawling international money-laundering conspiracy that spanned a dozen countries, embarrassed Hollywood, implicated two Goldman Sachs bankers and even a member of the D.O.J., itself. Near the end of Obama's final term, the Justice Department engineered a huge effort to recover and repatriate what was stolen from Malaysia's public fund. That included staking a claim to profits from Martin Scorsese's Oscar-nominated The Wolf of Wall Street, which was produced with money traced back to Malaysia, as well as seizing real estate in Beverly Hills and New York City, artwork by Van Gogh and Claude Monet, a Bombardier jet, shares in the song publishing giant EMI, and finally, a number of expensive gifts to DiCaprio, including paintings by Picasso and Jean-Michel Basquiat.

Last year, a few months before the Fugees announced the world tour, federal prosecutors made Michel an offer, I've learned. He could plead guilty to obstruction of justice, as well as a lesser violation of the Foreign Agents Registration Act, and spend up to 16 months in prison under sentencing guidelines. The government would also return a couple million dollars (presumably to help pay Michel's attorneys) from a seized bank account in Michel's name that had about $40 million in it (money, the government believes, that came from Malaysia via Low). But Michel rejected the offer. He wants all of the money back.

Kenner believes the hip-hop star is now being forced to pay a "trial tax" for his obstinance. Because soon after Michel rejected the plea offer, prosecutors filed a superseding indictment that massively increases the potential penalties. According to the new D.O.J. charges, Michel also conspired with the former G.O.P. finance chair Elliott Broidy, among others, to get the Trump administration to back off its investigation into the 1MDB affair. The government believes Michel received an $8 million retainer and a promise of an additional $75 million if he was successful in bringing the D.O.J.'s actions to a halt—charges that would make Michel an unregistered foreign agent. If found guilty, Michel could spend 20 years in prison.
Every administration has different law enforcement priorities. Under Obama, political corruption around the globe was hot. Then, in the Trump era, illegal immigration became a core focus. Now, under Biden, there's been a lot of attention on foreign agents in D.C.

In fact, not since Congress passed the Foreign Agents Registration Act (FARA) in 1938 has there been so much legal action surrounding Americans tied to foreign-sourced influence campaigns. Casino magnate Steve Wynn is being accused of working for the Chinese while real estate investor Tom Barrack Jr. is headed to trial soon for surreptitiously lobbying for the United Arab Emirates. The prestigious law firm Skadden, Arps recently paid $11 million to settle charges that it was illicitly working for Ukraine while the Brookings Institute is now fending off Republican senators who want the Justice Department to investigate its ties to Qatar.

The subject of FARA may be hot, but Michel thinks he's being singled out unfairly. For instance, his lawyers point out that Broidy got a sweetheart plea for his own 1MDB endeavors before walking free thanks to a Trump pardon. And Wynn, who was tied to a separate lobbying effort to extradite Guo Wengui, was only hit with a civil complaint that demands the Las Vegas titan register as a foreign agent.

So why is Michel facing decades in prison? "This case is following the trajectory of so many before it, where a case with multiple defendants features a lone black artist," states a dismissal motion from Michel filed earlier this month."In this case, it works like this: the artist, who speaks for the poor and marginalized and who gives back to such communities in enormous ways, is the last man standing…."

The government denies there's been any selective prosecution. The D.O.J. lawyers on Michel's case point out that criminal enforcement of FARA requires "willful" violations, and say that's the key difference between Michel and Wynn. The latter allegedly acted for the People's Republic of China to protect his business interests, but perhaps not with the understanding he was violating the law. By signing a contract, prosecutors allege, Michel "volunteered as a willing shill for a foreign principal and foreign government and determined with his co-conspirators not to register in order to make the back-channel lobbying more effective and increase the chance of earning the outsize contingent success fee."

Michel's lawyers say he too was "engaged in business development, not political activities" and are currently mounting a constitutional challenge to FARA for how it supposedly impinges his artistic liberties, but perhaps the best reason to tune into this coming trial is the rather stunning revelation of how the feds built their case against Michel in the first place—and how it has set him up for a fairly unusual defense.
The D.O.J.'s Entertainment Lawyer
About five years ago, according to court documents, Michel ran into his old lawyer, George Higginbotham, in an airport. Higginbotham used to be in the music industry and had once represented the Fugees star before going to work for the Department of Justice. The two got to talking. Despite the fact that the D.O.J. has prohibitions on outside consulting work, Higginbotham offered his services to his former client as a "side-job." (As he later explained in an email to Michel, "working for the Gov't is boring as fuck.") Michel allegedly asked Higginbotham to recommend a politically connected attorney who could represent someone whose property had been seized by the U.S. government. Higginbotham recommended Broidy. Later, Higginbotham connected Michel to a wealth manager who set up a couple of shell corporations for him and even reviewed drafts of the $75 million contract that Michel had with Low to bring the 1MDB cases to a close. Again, this was someone who was working for the D.O.J. at the very moment he was advising Michel.

The above information comes not from Michel, but rather from a 2017 judge's opinion that was quietly unsealed late last year. After Higginbotham met with a Chinese ambassador at Michel's behest, Chinese officials thought the meeting strange enough that they tipped off the D.O.J. about what one of its employees was doing. That prompted an internal investigation and, fairly quickly, law enforcement got a search warrant to rifle through Higginbotham's email conversations. But after seeing them and interviewing Higginbotham, the F.B.I. realized they had a potential problem: The emails between Higginbotham and Michel might be shielded by attorney-client privilege. (Higginbotham thought so, although he also told the F.B.I. agent during the interrogation, "I don't know that I'm representing him as his attorney per se… what I'm doing is handling a lot of logistics for him.") So the feds went to a judge, who concluded that even if Higginbotham was working as Michel's lawyer, the crime-fraud exception applied.

I'm not sure whether Michel's criminal defense lawyers noticed that ruling (recent court filings imply they didn't), but they certainly are conscious of how Higginbotham pleaded guilty to a lesser count and entered into a cooperation agreement with the government, meaning that he'll likely become the prosecution's star witness at trial. Through discovery, Michel also has transcripts of F.B.I. conversations with Higginbotham, where special agents pressured the lawyer to cooperate with a search by saying things like, "You know how things can go bad. We don't want anything to go bad. I believe you have guns in the house?"

Michel wants the entire case dismissed for this "outrageous conduct," and while it seems unlikely that U.S. District Court Judge Colleen Kollar-Kotelly throws out the case on this basis, the defense raises a provocative alternative theory—that the prosecution against Michel fails because he disclosed all pertinent facts to Higginbotham, his alleged lawyer, and was relying upon this attorney's recommended course of conduct. "Simply, Mr. Higginbotham never advised Mr. Michel to register [as a foreign agent]," states Michel's court papers. "[O]ne would assume [Higginbotham] considered as well as to himself, and made a determination that it wasn't necessary."

To this argument, the prosecutors tell the judge, "The advice-of-counsel defense, like the issue of intent generally, presents questions of facts reserved for the jury to evaluate and decide."

In other words, get ready for Michel to turn the tables on the Department of Justice and question why its own employee—in the midst of the 1MDB scandal no less—failed to deter him from legal trouble. The D.O.J., in turn, will be using as its star witness the musician's co-conspirator who just happens to be his former lawyer. Now that's a double agent saga for the ages.
FOUR STORIES WE'RE TALKING ABOUT
Goop for the G.O.P.
Jon and Peter dissect Ben Shapiro's billion dollar MAGA-adjacent lifestyle business model.
PETER HAMBY & JON KELLY

Powell's Pain Index
Will JPow go full Volker? Can Chancery tame Elon? Notes on Wall Street's buzziest chatter.
WILLIAM D. COHAN

Wilde's Media Genius
Will Olivia Wilde's cascading P.R. nightmares be absolved if her new film kills?
MATTHEW BELLONI

The Whims of Oz
Notes on Dr. Oz's entropy, the Jackson Hole strategy mixer, & Carville's next act.
TARA PALMERI
You received this message because you signed up to receive emails from Puck

Was this email forwarded to you?

Sign up for Puck here

Interested in exploring our newsletter offerings?

Manage your preferences

Puck is published by Heat Media LLC

227 W 17th St

New York, NY 10011

For support, just reply to this e-mail

For brand partnerships, email ads@puck.news