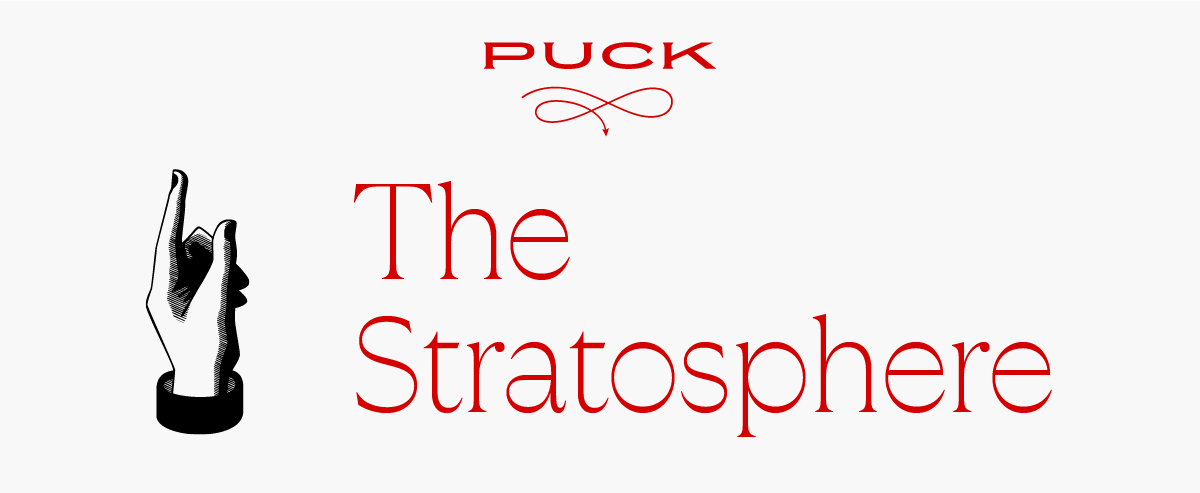 Hey folks,
This week, I'm sending you a bonus edition of this private email to introduce you more fully to one of my colleagues here at Puck: Tara Palmeri. Tara joined us this spring to cover the real intrigue inside D.C.—from the Hill to K Street to the Post—and writes a fantastic biweekly column called The Washington Mall that you should sign up for here.
Some of the Washington and Silicon Valley characters discussed in our back-and-forth today include Ron DeSantis, Joe Lonsdale, Larry Ellison, Eric Greitens, Blake Masters, Mark Halperin,and Kirsten Gillibrand. It's also a reminder that as a subscriber to Puck, you're getting the work of a dozen or so authors in our newsroom, including me and Tara. And much more to come.
P.S. As a reminder, you're receiving the free version of The Stratosphere at . For full access to Puck, and to each of my colleagues, click to subscribe here.
Tara Palmeri: Teddy, I was fascinated by your report on Ron DeSantis's donor network out in the Bay Area. He's already received support from guys like Elon Musk and Joe Lonsdale. But at the end of your piece, you write that while donors are clearly excited about a potential DeSantis presidential run, some donors seem to be growing tired of him, too. What's the dynamic there?

Teddy Schleifer: I don't want to say this is quite a Shakeperean tale of unrequited love, but it does feel, at least for the moment, that the G.O.P. donor establishment loves DeSantis more than DeSantis loves them. But hey, every romance has imbalances from time to time, and the governor could do a better job of glad-handing and back-slapping. It came up in nearly every conversation for my piece. It's not that there is some fundamental fissure between DeSantis and big donors per se—it's just that DeSantis is universally described as a somewhat awkward guy, without the Bill Clinton charm or social graces. The good news is that he can work on that, no? Obviously it matters not just for donors, but for, you know, voters too...
FOUR STORIES WE'RE TALKING ABOUT
Zaslav's Superlawyer
Daniel Petrocelli's next slate of cases could determine the future of Hollywood itself.
ERIQ GARDNER

This Town, Revisited
A candid catch-up with Mark Leibovich, Washington's preferred bard.
JULIA IOFFE

CNN's Consigliere
Dylan joins Teddy to chat about the latest CNN personnel shakeup.
THEODORE SCHLEIFER
You received this message because you signed up to receive emails from Puck

Was this email forwarded to you?

Sign up for Puck here

Sent to


Unsubscribe

Interested in exploring our newsletter offerings?

Manage your preferences

Puck is published by Heat Media LLC

64 Bank Street

New York, NY 10014

For support, just reply to this e-mail

For brand partnerships, email ads@puck.news