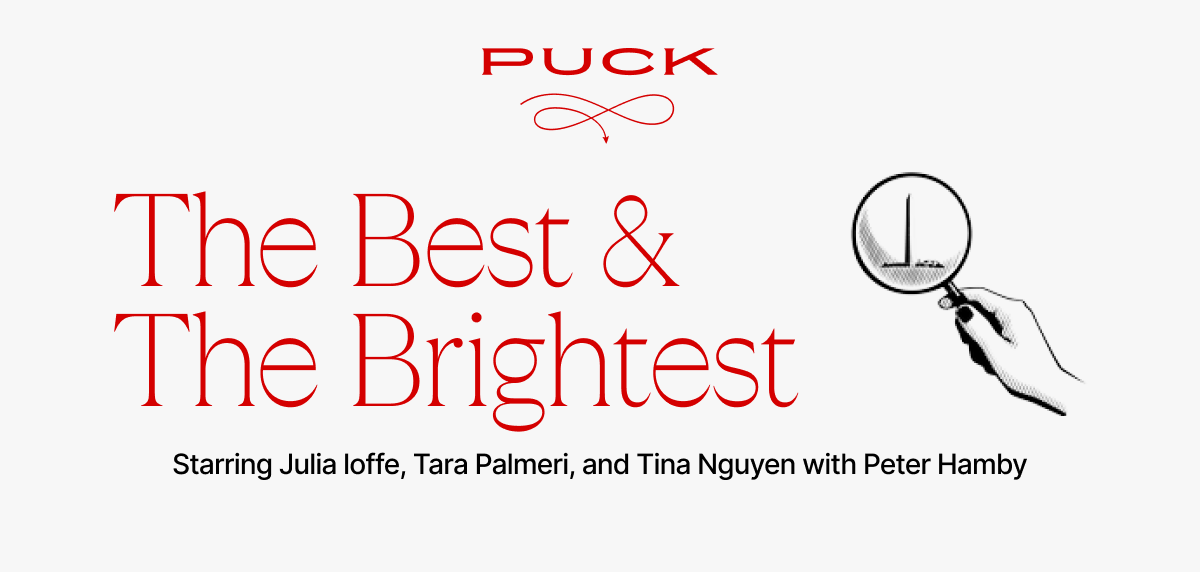 Welcome back to The Best & The Brightest, I'm Tina Nguyen. In tonight's edition, we spin through Iowa, New Hampshire, and the wild world of right-wing social media—a conglomerate of spaces in, as Ron DeSantis's campaign recently dubbed it, the world of "Magadonia." (Frankly, I'm kicking myself for not coining the term in the past eight years, so props to them).
But first… an update from my partner Eriq Gardner, Puck's resident legal expert (sign up for his weekly email here), on an unexpected twist in Donald Trump's path back to Twitter…
Could Donald Trump's return to Twitter be imminent? That's the buzz I've been hearing from legal insiders who suggested I check out his contractual arrangement with Truth Social. Trump, after all, is currently legally obligated to...
Can't see the full story?

You're receiving the free version of The Best & The Brightest at . For full access to Puck, and to each of my colleagues, you can
subscribe here.
Conventional wisdom suggests it will be difficult for Ron DeSantis to close his monumentally lopsided polling gap to Donald Trump without throwing some punches, and taking a few in return. The delta between the two candidates is particularly pronounced at the national level, where the former president leads by around 30 points, depending on how the average of the polls are weighted. But the difference isn't quite as daunting in...
FOUR STORIES WE'RE TALKING ABOUT
President Dimon?
On the inside chatter percolating around the Core Club set.
WILLIAM D. COHAN

DGA's Wet Ink
How will the fresh deal affect the writers' strike?
JONATHAN HANDEL

Need help? Review our FAQs
page or contact
us for assistance. For brand partnerships, email ads@puck.news.
Puck is published by Heat Media LLC. 227 W 17th St New York, NY 10011.