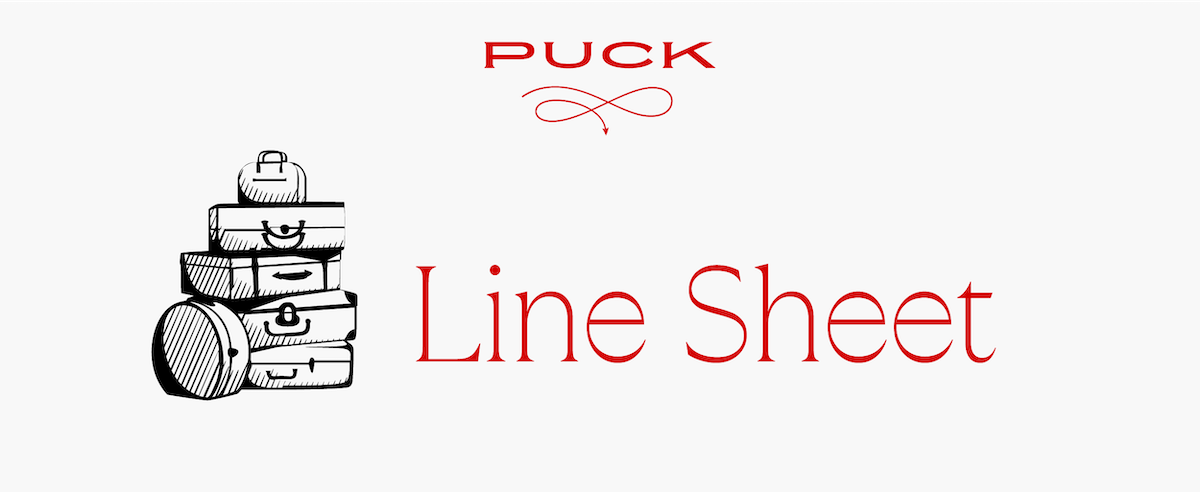 Hi! Welcome back to Line Sheet, your most trusted source for all the fashion industry news that's too good to print elsewhere. Today, I've filled in some missing plot points on the Nadaam/Matt Scanlan storyline… there's a twist involving the demise of Entireworld.
I also wanted to thank you for making these early weeks behind the paywall so rewarding—first of all, by signing up; and second, by sending me your deep thoughts and feelings! Keep it all coming my way at lauren@puck.news. And if this email was forwarded to you, do me a solid and expense a Puck subscription to your corporate card. They can afford it, I promise.
Mentioned in this issue: Bella + Canvas, Danny Harris and Marco DeGeorge, Rory Satran, Lagerfeld, Loewe, Jonathan Anderson, Dior, YSL, Matt Scanlan and Nadaam, Scott Sternberg, Josh Rowan and Marc Rowan, Silas Chou, Diederik Rijsemus, Entireworld, Arielle Charnas, Something Navy, Thakoon, Jean-Michel Basquiat, Veronica Chou, Loewe, Benjamin Huseby and Serhat Isik, Balenciaga, and more…
But first, here's the story behind the story of Alo Yoga…
About That Alo Yoga Baseball Cap
In one of my first notes here, I promised to answer the question, "Why is everyone on my flight wearing an Alo Yoga hat?" A recent Wall Street Journal report from columnist...

Can't see the full story? You're receiving the free version of Line Sheet at . For full access to Puck, and to each of my colleagues, you can subscribe here.
There are endless threads to pull on this Nadaam-D.T.C. roll-up-gone-wrong story with Matt Scanlon, who, as I recently reported, is in hot water with several of his business partners. Here's yet another twist, featuring the biggest so-called success story of the pandemic.

Scanlan, a serial fashion entrepreneur, is best known for launching Nadaam about a decade ago with his Dickinson College friend Diederik Rijsemus. Their mission was to sell cashmere to the masses, directly to the consumer at...
FOUR STORIES WE'RE TALKING ABOUT
Orszag's Shadow
Is the new C.E.O. of Lazard actually in charge?
WILLIAM D. COHAN

Yalta 2023
Imagining the post-invasion contours of Russia and Ukraine.
JULIA IOFFE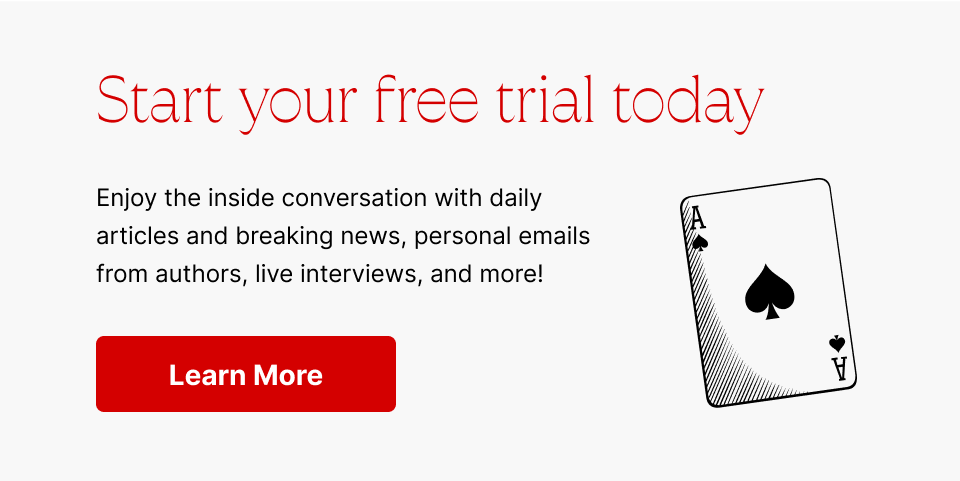 Need help? Review our FAQs
page or contact
us for assistance. For brand partnerships, email ads@puck.news.
Puck is published by Heat Media LLC. 227 W 17th St New York, NY 10011.