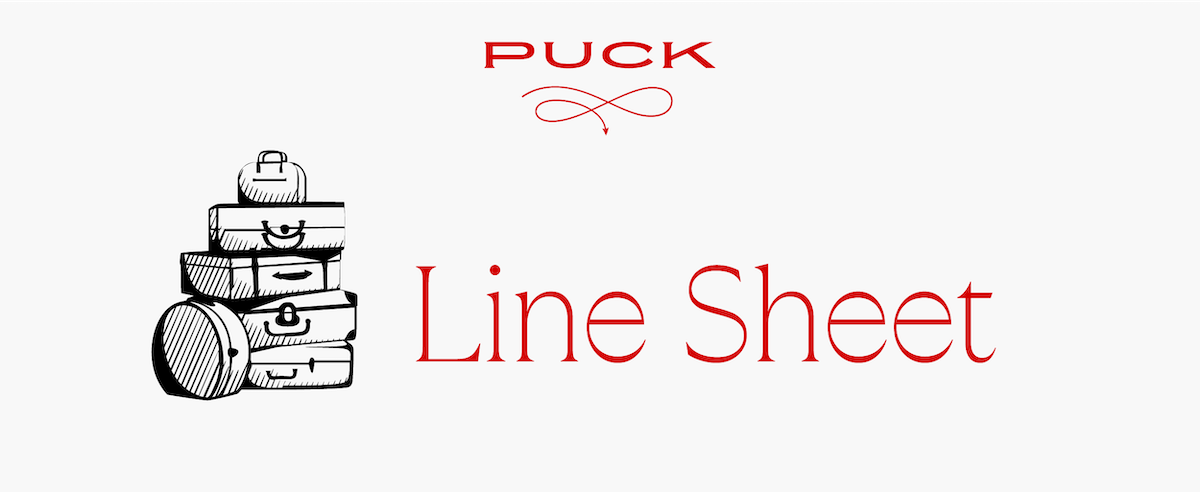 Hi, and welcome back to Line Sheet, where the fashion news never stops, even while everyone is in Patmos.
I'm trying my hardest to slow down in anticipation of five weeks away from Los Angeles, starting in early September, but until that actually happens, enjoy these musings on the state of the fashion editor, what's really going on in Hamptons retail, and a new contender for the worst startup jargon in the world. Plus: Is LVMH really buying Bergdorf Goodman?
Mentioned in this issue: Becky Malinsky, Caroline Moss and Elizabeth Holmes (no, not that one), Kim Kardashian, Bernard Arnault, Neiman Marcus, Ian Rogers, the actors' strike facelift boomlet, Jean-Jacques Guiony, the Goodman family, Angela Ahrendts, Daria Werbowy, and Birkenstock's Barbie bump.
First, some ruminations on the post-magazine world…
Emails Are the New Magazines
Years ago, when I was freelancing, I became obsessed with the outlets that were able to actually sell the things they covered. Once, for instance, I wrote a throwaway piece about men's t-shirts for the Off Duty section of The Wall Street Journal only to hear from the founders that the story changed their business overnight. (What?!) Nearly a decade later, a few newspapers, and magazines that cater to people who don't really use the consumer internet still have this power. But otherwise, if you're looking to drive sales, newsletters are the answer.

Some anecdotal evidence: A few weeks ago, a good friend of mine, who owns a small shoe line, was the subject of a short piece in an online magazine that boasts a robust shopping section. I texted her immediately to see if the story had generated any sales. Actually no, she said, but a tiny mention in our friend Becky Malinsky's 5 Things You Should Buy newsletter—which the online magazine referenced—had triggered dozens of sales in just a couple of days.

What's happening here? It's all about the further fragmentation of fashion media, which was explored this past weekend by Sapna Maheshwari in the New York Times. Maheshwari profiled Becky alongside Caroline Moss and Elizabeth Holmes (the former Journal reporter, not the convict). Up from the rubble of women's magazines has emerged these powerful, singular forces. "Some women, still craving careful curation, want fashion, beauty and lifestyle recommendations beyond the glossy aesthetic of Instagram and TikTok," Maheshwari wrote. "They're finding them through Facebook groups and Substack newsletters—in many cases, started by former journalists." (I would argue that all three of these women are still journalists.)

Anyway, what's important to me is that these newsletters (and in the case of Moss, a Facebook group) are not only driving up sales, but also influencing consumer taste. The three shopping newsletters I reference the most—Becky's, Leandra Medine Cohen's Cereal Aisle, and Laura Reilly's Magasin—are all written by people who, a generation or two ago, would be at the top of a glossy masthead. Fashion industry: these are the people who you should be paying attention to!

And now for some retail trendspotting off Gin Lane…
Regarding the eternal and inevitable oscillations about wholesale versus retail come a few summer-ish data points: On one end of the spectrum, I'm hearing there's a fear of opening too many stores, even in luxury. Does Gucci really need a standalone location in Pittsburgh, of all places? (I'm allowed to say it like that because I'm from there.)

At the other end, one of my most clued-in sources—with access on both the brand and retailer side—said that while single-brand stores are still performing out in the Hamptons, among other wealthy summer locations, multi-brand retailers are having a tough time in those towns. (Coincidence or not, the imminent closure of Tiina, Amagansett's beloved ode to everything oversized and navy, isn't helping the narrative.) Big-picture, my source says, "Sales have plummeted in the last 12 months" at multi-brand retailers in the area. "Between luxury brands opening mono stores, people traveling around more again in the summer… and then, get this—they aren't coming to buy clothes. No one wants to try anything on. They are in and out."

The only absolute truth is that retail is tough: Some seasons are great, others are not, and it helps to have another source of income (like, a trust fund or whatever) so that you don't have to rely on store profits to pay your own mortgage. And it's only going to get harder as showrooming—going to a store, trying something on, and then buying it online, probably for cheaper—becomes even more prevalent.

All that said, multi-brand stores remain the most fun way to shop. The best stores right now are places like Tiina, Noodle Stories and Departamento in Los Angeles, C'H'C'M' in New York, A'maree's in Newport… and my current favorite, Plain Goods in New Preston. (It's so great, you gotta go.)

And, now, a quick word on a word that shouldn't exist…
Word of the Day: Fractional
I'm hearing that lots of fashion and beauty startups are using the word "fractional" to refer to part-time consultants or contract employees. (Like, a company might hire a "fractional" C.M.O. or C.T.O.) This garbage adjective can be traced back to Silicon Valley, where I wish it would stay. To be fair, I'm particularly sensitive to startup jargon (please don't say "learning" in my presence when "lesson" works perfectly fine). Why, you ask? Because it's terrible? Anyway, be straight: a "fractional" whatever is a person who isn't getting health insurance.

At last, the latest LVMH/Arnault family intrigue…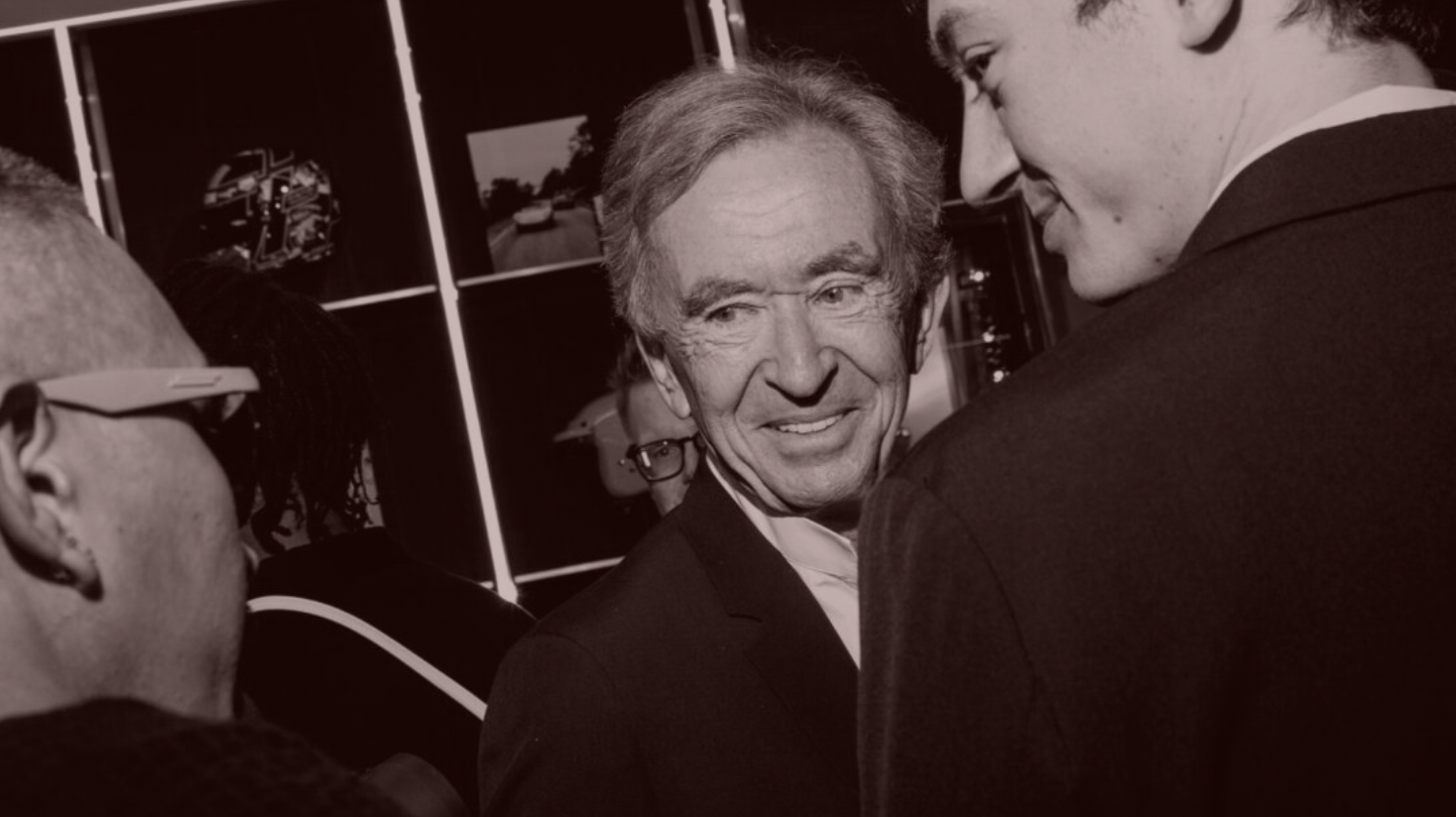 Bernard Arnault's Bergdorf Envy
Conversations between LVMH and Neiman Marcus Group may be heating up again as the French billionaire plots his conquest of Fifth Avenue. But can the Goodman family give Arnault what he actually wants?
In the days surrounding the grand reopening of Tiffany's flagship in New York, last May, Fifth Avenue was practically crawling with LVMH executives. After all, it's common practice for retailers to shop the competition, and their own stores, when in town. So it wasn't surprising to hear that LVMH paid multiple visits that week to Bergdorf Goodman, the historic luxury department store.

Both of Bergdorf's buildings—including the prized women's store on the corner of 57th and Fifth—are right down the street from the landmark that houses Tiffany & Co., the American jeweler that LVMH bought for $15.8 billion in 2021. Bergdorf executives were understandably on edge: Not just because of LVMH's importance to the store, but also due to the group's imperial power over the industry, itself.

It was also noteworthy, of course, because LVMH founder and C.E.O. Bernard Arnault has repeatedly flirted with the idea of buying Bergdorf Goodman from the Neiman Marcus Group. It's a complicated arrangement, and one the Goodmans—one of the last of the department store families to have any connection whatsoever to the original business—may not wish to give up. The late Andrew Goodman sold the trademark in 1972 to the company that owned Neiman Marcus, and the two stores have been linked ever since. But the Goodman family still owns the women's building, one of the most coveted properties in Manhattan. They also make a tidy profit off the lease, I'm told, in addition to earning a percentage of top-line revenue on sales each year—a pretty incredible deal. (A Neiman representative declined to comment on the group's relationship with the landlord representing the Goodman family.)

Nevertheless, there have been rumors of talks between the two for years, especially after Neiman emerged from bankruptcy in 2020. Neiman denied that they were "looking to sell" Bergdorf at the time. But LVMH's conversations with the Neiman Marcus Group over Bergdorf Goodman have intensified in recent months, I'm told by multiple people connected to both NMG and LVMH. And Arnault typically gets what he wants. (A spokesperson for the Neiman Marcus Group said that the company does not comment on rumors or speculation. A spokesperson for LVMH did not get around to responding to my request for comment.)
Arnault's interest in multi-brand retail—what we used to just call department stores—dates back at least to his acquisition of Paris's Le Bon Marché, known as the world's first department store, in 1984. As depicted in Émile Zola's The Ladies' Paradise, Le Bon Marché is a multi-tiered temple of commerce, the core of the main building covered by a Gustave Eiffel-designed paned glass roof that illuminates the zig-zagging escalators. From the second floor up, shopping takes place on the balconies where you can peer over the edge, watching people moving through the store, buying diamond necklaces and perfume and ballet flats. It's mesmerizing, unlike any store in America, except for maybe Marshall Field's in Chicago, which is now a Macy's.

Unlike many of his luxury brands, including Dior and Louis Vuitton, which are now multi-billion dollar properties, Arnault has not pushed to expand Le Bon Marché beyond the Left Bank. In 2017, the store rebranded its lagging website as 24 Sèvres in an attempt to compete against the likes of Net-a-Porter and MatchesFashion, as well as Saks.com and Bergdorfgoodman.com. It subsequently shortened the name to 24S so that Americans wouldn't have to awkwardly think about how to pronounce the "re."

Even after the launch, however, Arnault expressed skepticism about the prospects of multi-brand retail online, and it's clear it's not a leading priority for the group. Chief digital officer Ian Rogers, who spearheaded the project, left in 2020 to join a French cryptocurrency startup. "Because [24S] is small it doesn't lose that much money," Arnault said at the time. "But hopefully we can figure out a way to make it profitable at some point."

Still, Le Bon Marché remains a jewel: the best department store in the world, a local institution, and a globally recognized name in an era when there are fewer and fewer department stores that manage to be both beloved and heavily trafficked, especially in the West. In 2021, the group also reopened La Samaritaine, a historic Right Bank-department store with a gorgeous Art Nouveau facade and a Cheval Blanc hotel (another LVMH brand) on the premises. Its selection, heavy on the Jacquemus and Axel Arigato, is more targeted toward younger tourists staying in Airbnbs in Le Marais than the still-fairly traditional Le Bon Marché, but it's a gorgeous space nonetheless, and another example of Arnault's real estate dominance.

There is simply nothing like Le Bon Marché or La Samaritaine in the United States. Bergdorf Goodman, with its 50 shades of grey interiors and pristine selection of goods, is perhaps the only thing that comes close in a country where department stores have been dying a slow, drawn-out death since the 1970s. It never expanded beyond Fifth Ave, despite overtures from foreign entities and an internal push by certain executives over the years to take those lilac shopping bags to Japan, or the Middle East, or anywhere else where they could make a lot of money and not irrevocably damage the brand's value. If anyone could do it, it would be Arnault.
So why are the conversations about selling Bergdorf heating back up now? To start, there could be outside pressure: Earlier this summer, there were rumblings that Davidson Kempner and Sixth Street Advisors, two of the three investors who bailed Neiman Marcus Group out of mid-pandemic bankruptcy and helped erase $4 billion in debt, were disappointed in recent results, including a dip in EBITDA, which was down 25 percent from last year. A person on the Neiman side with direct knowledge argued that the lead investors have simultaneously agreed to putting profits back into the business, which goes against the idea that they are all not on the same page. (A representative for Davidson Kempner declined to comment. Sixth Street Advisors could not be reached for comment. Pimco, the third investor in the NMG restructuring, had no comment.)

To be fair, when you really drill down on the Neiman Marcus numbers, they're generally reflective of the overall market and not all that bad. Multi-brand retailers, especially ones with a large online presence, saw a huge boost at the end of 2020 and for all of 2021, even going into 2022. Things have gotten more difficult in the U.S. as people start spending money on travel and other things once again, but they're still up from 2019 both online and in stores. What's changed about the U.S. luxury market since before Covid is that more types of consumers are shopping at the high end—particularly men and people with less money. Right now, they're pulling back because of uncertainty, inflation, exhaustion, etcetera, but now that they've had a taste of it, it's likely they'll return. (It's like business class: Once you've flown a few times, it's really tough to go back.)

In any case, selling off Bergdorf—the portfolio's prime asset—could be the beginning of a broader unwinding of NMG, with investors pushing to offload other assets or even sell the whole thing. But Bergdorf is unique in that it could command a much higher price than it is actually worth, especially from someone like Arnault, who appreciates its value like no one else. The deal would be tricky, however—likely a three-way transaction between NMG, the Goodman family, and LVMH or any other prospective buyer. According to PropertyShark, the women's building across from The Plaza Hotel has a current value of $237 million, but would likely fetch far more on the open market. The business itself generates less than a billion dollars a year in sales. LVMH would be forced to pay a premium for the business and the trademark and the renegotiation of the lease, which is up in 2050, according to the most recent public filings, unless they buy the building outright. (A rep for Neiman Marcus declined to comment on this, too.)

Anyway, would it be worth it to Arnault if he couldn't own the building? Most people with whom I spoke, who know the Goodman family, said they have no incentive to sell it: "It's like trying to get the Hermès gang together," was how one executive described it. Another, however, said it's not out of the question.
It's certainly in line with the Arnault playbook. On a recent call with investors, LVMH C.F.O. Jean-Jacques Guiony described the group's retail strategy as such: "Renting is fine. In pure financial terms, owning and renting are exactly the same thing, as the value of a property is the discounted value of its rent…"

However, there are exceptions, where rental fees are growing faster than the implied property value. "So then it makes sense to own it because there is an opportunity in the market to buy it at a certain price, which is usually extremely high," Guiony continued. "There are not many places like that. You can mention Paris, London, New York and Fifth Avenue and probably Rodeo Drive in Los Angeles. And that's about it. We just buy exceptional buildings in very safe and stable locations."

LVMH already owns the Tiffany building on Fifth, as well as a building across the street, which it plans to demolish in order to build a new Louis Vuitton flagship. But snagging Bergdorf would be, I'd argue, less of a business imperative and more of a cultural trophy. Bergdorf is just another part of consumer culture for LVMH to cultivate and control. There are few people with the acumen to manage a brand like this. And from a strategic point of view, owning the Bergdorf experience—including online, where it has a much larger presence than, say, 24S—would offer a new layer of intel on the American consumer, one the group certainly doesn't need, but could use to its advantage.

How other outside brands would react to LVMH owning the store depends on how much leverage they feel the group currently possesses. In all likelihood, Bergdorf's relationships with most of its brands would stay the same; Le Bon Marché works with plenty of outside labels, mostly on a concession basis. There is certainly a chance the presence of say, Chanel, would be diminished—and that's not ideal.

Regardless of how it plays out, the speculation further burnishes the Bergdorf Goodman brand, a boon to anyone set to profit from it. Yes, for Neiman Marcus Group, there's no denying that selling Bergdorf would mean losing a prized possession. On the other hand, it may make the most business sense, setting the group up for a merger that players on both sides have been anticipating for more than a decade.
Former Burberry C.E.O. (and Apple retail head) Angela Ahrendts is joining Kim Kardashian and Jay Sammons's investment firm SKKY Partners as senior operating advisor. Since leaving Apple in 2019, Arendts has been advising other companies: She's on the board of Ralph Lauren, Airbnb, and WPP, what a triumvirate.

Kardashian and Sammons (who used to run Carlyle's consumer division, backing Supreme, END., and Twin Set) launched SKKY last year, and are currently raising the first fund with a team that includes folks from Permira (Reformation, Golden Goose), L Catterton (Birkenstock, John Hardy), and Blackstone (Versace). Their plan is to invest in consumer and media companies. [Wall Street Journal]

I'm pretty sure Gucci is going to be just fine after seeing Sabato De Sarno's first campaign, starring Daria Werbowy. [Instagram, H/T Style Not Com]

Actors are using this time off during the strike to get more plastic surgery. Here's hoping they're doing subtle half facelifts and not too much buccal fat extraction. [Air Mail]

Tim and Cathy on just about everything you'd want them to discuss. [System]

Apparently the Birkenstock cameo in Barbie drove a 340 percent "increase in demand," whatever that means. In my opinion, it was also the most effective product placement in the film from a storytelling perspective. Excited for this potential $8 billion I.P.O. in September! [Glossy]
Until Thursday,

Lauren
FOUR STORIES WE'RE TALKING ABOUT
Strike Setbacks
Is Hollywood's labor dispute back to square one?
JONATHAN HANDEL

Need help? Review our FAQs
page or contact
us for assistance. For brand partnerships, email ads@puck.news.
You received this email because you signed up to receive emails from Puck, or as part of your Puck account associated with . To stop receiving this newsletter and/or manage all your email preferences, click here.
Puck is published by Heat Media LLC. 227 W 17th St New York, NY 10011.