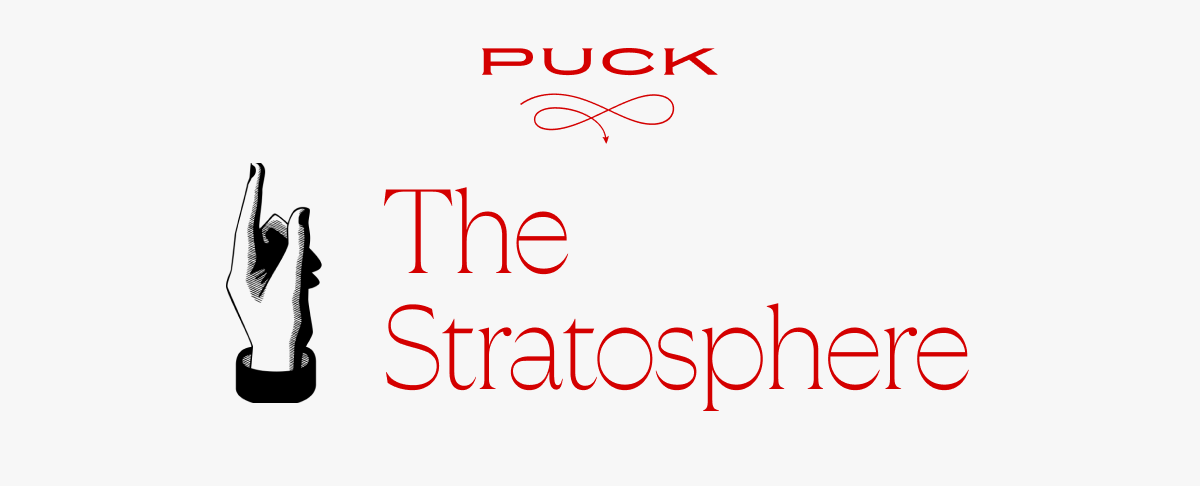 Welcome back to The Stratosphere, here with a second edition containing some more tantalizing updates about Jeff Bezos and his potential bid to purchase the Washington Commanders…
As always, my inbox is open for thoughts and tips.
Teddy
For months, Jeff Bezos has hovered over the ownership battle for the Washington Commanders—maintaining his so-called "optionality" to buy the franchise, but without committing to it formally. Rumors have swirled wildly in NFL circles as Bezos has remained strategically quiet, cultivating a sense of mystery for Dan Snyder's bankers and advisers, to say nothing of the trepidation he has triggered in rival bidders. Anything can happen in the heat of a deal, and Bezos has the capital to go from silent to dominant with the stroke of a check.

But today I learned, from a source with direct knowledge of the matter, that Bezos is not in the bidding process and is not currently planning to make a bid for the team. That reporting should theoretically put an end to the rampant speculation that Bezos, along with his bankers at Allen & Co., are actively working to steal the team away from Josh Harris, the Apollo co-founder seen as the leader in the Commanders auction, or from Steve Apostolopoulos, the Canadian entrepreneur who has been working to put together his own $6 billion bid. They can both breathe a sigh of relief, at least for now.

Bezos clearly has been interested over the last few months: He hired the Allen & Co. team not because he was idly curious about the Commanders, but because he actively wanted to explore buying the team. (Bezos and his advisers were given the opportunity to inspect the team's financials, under a nondisclosure agreement, but didn't tour the facilities.) As I reported last week, Bezos also spoke personally with Snyder sometime around the winter holidays. I don't know if Bezos had a change of heart, or if the facts on the ground changed for him, or if he could simply never get enough confidence to walk through this one-way door.

Of course, all the usual caveats apply: While Bezos is not "currently" planning to make a bid for the team, it's always possible that his position could change in this homestretch of the ownership fight, as is true in any high-stakes acquisition talks. Snyder clearly has been holding out hope that he could recruit a final bidder, perhaps simply as a stalking horse to push up the sale price. Snyder, too, also would probably like his own optionality: It is always possible that Snyder could come to Jeff at the end of the process and make a final decision to invite him into the deal at an attractive price. But the current plan, as of this writing, is for Bezos to sit this one out.

Bezos has told friends over the years that he very much wants to own an NFL team, a dream that has been shaped in part by Lauren Sanchez and her ex-husband Tony Gonzalez, the Hall of Fame tight end turned Amazon broadcaster whom Bezos now counts as a friend. I imagine that Bezos would be the frontrunner for the Seattle Seahawks when Jody Allen is ready to sell. "It's my favorite sport," he said back in November when asked about buying a football team. "So we'll just have to wait and see."
FOUR STORIES WE'RE TALKING ABOUT
Salame's Silence
Notes on an S.B.F. mystery, tech G.O.P. bundling wars, and Bezos's Commanders interest.
TEDDY SCHLEIFER

Need help? Review our FAQs
page or contact
us for assistance. For brand partnerships, email ads@puck.news.
Puck is published by Heat Media LLC. 227 W 17th St New York, NY 10011.