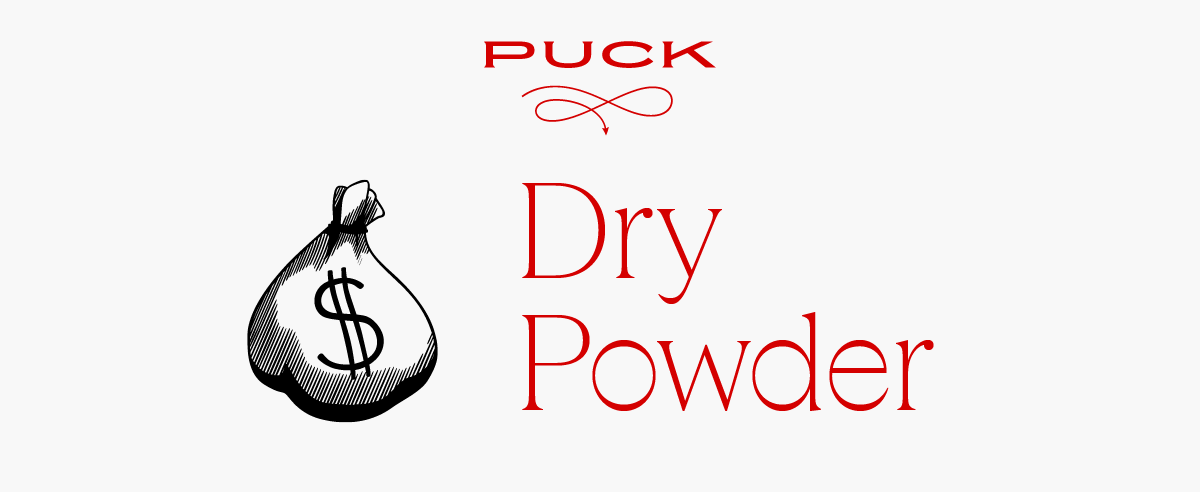 Happy Wednesday, welcome back to Dry Powder.
It's been an eventful few days for Elon: along with a revised Twitter proxy statement filed on Tuesday, the would-be media mogul outlined three hurdles waylaying the deal in a somewhat head-scratching interview at the Qatar Economic Forum. My analysis of the remaining M&A hurdles, below. Plus new reporting on how Wall Street is scoring the Larry Summers-Joe Biden recession forecasting dustup, and a conversation with my colleague Dylan Byers in advance of his trip to Sun Valley.
SPONSORED BY THE NORTHERN TRUST INSTITUTE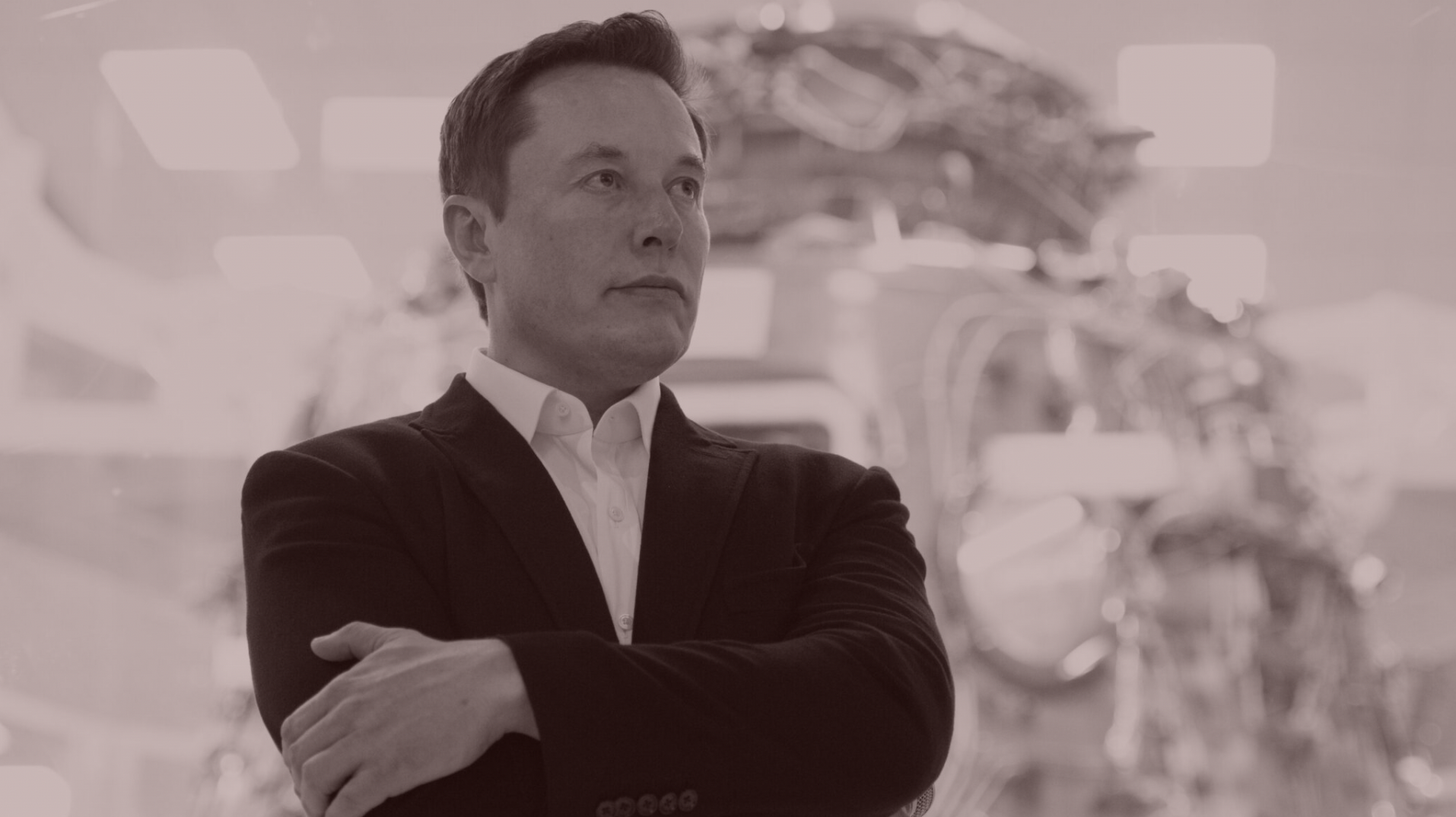 Elon's Pivot & Banker Bonus Blues
Notes on Musk's latest head-scratching monkey wrench in the Twitter saga, and the unveiling of a grim reality: inflation may be roiling the nation, but senior bankers are worried about what the stagnating deal flow will mean for their seven-figure bonuses.
We now have a couple of new developments in the long-running soap opera that is, theoretically anyway, Elon Musk's takeover of Twitter. First, on Tuesday morning, a revised preliminary proxy statement from Twitter was filed with the S.E.C. Of course, since the proxy is not marked to show changes—it should be!—it's difficult to know what's actually new. There is a grand invitation to shareholders to attend a "special meeting" to vote on Elon's proposed $44 billion acquisition but there is an asterisk in place of where the date for the meeting should be. There is also the use of the subjunctive in the proxy, as in, "If the merger is completed, you will be entitled to receive $54.20 in cash…"

A big if! At least the year—2022—is written in black ink. So, I'm not sure that this proxy update is much different than the one filed on May 17, but it is another step forward, by the company anyway, to make it seem like the deal is on track to happen. (By the way, if any of the lawyers or bankers working for Twitter would care to share the differences between the May 17 preliminary proxy and the June 21 preliminary proxy, I'd love to hear about them.)

Which gets us to weird commentary about the deal that Elon made Tuesday morning to Bloomberg editor-in-chief John Micklethwait at the Qatar Economic Forum. Elon himself was in New York City, apparently, where it was 3 a.m., which might explain his relatively incoherent answers to Micklethwait. Asked where the Twitter deal stands at the moment, Elon said there were three hurdles still to getting the deal done. They are, according to Elon, resolving whether the "fake and spam users" of Twitter are less than 5 percent of users, as Twitter claims, or a higher number of users, as Elon thinks. It's a "very significant matter," he told Micklethwait. Then there was the question, he said, of the "debt portion" of the financing for the deal and whether that will "come together." Finally, he said, he awaits, as do we all, the Twitter shareholder vote approving the deal. Will they vote in favor of the deal, Elon wondered?

Micklethwait, alas, did not follow-up with Elon on any aspect of this response. (He did ask if Elon wanted to be Twitter C.E.O., which prompted him to say that he only wanted to "drive the product and the technology" in the "right direction" as he does at Tesla and SpaceX. He said he didn't need to be C.E.O. to do those things.) So let's take Elon's answers one at a time. There is no question, of course, that Twitter shareholders will vote overwhelmingly to receive $54.20 in cash, as Elon has promised to deliver via a merger agreement he signed on April 25. So that is a totally moot point, Elon. Once the vote gets scheduled (see above), shareholders will vote to receive Elon's money at a massive premium to where the stock is trading now. The whole bot issue, meanwhile, seems to me to be a total red herring. Who cares whether the percent of fake, or annoying, accounts are 5 percent, or 40 percent? It is what it is and Elon knew that well before he made his offer and signed the merger agreement. The discrepancy, if there is one, will hardly result in a material adverse change sufficient to give Elon an out. I am not sure why he keeps beating this dead horse to death. But he does.

Then, there is his passing reference to the "debt" portion of the deal coming together. What? The most certain part of the Twitter financing from the beginning has been the commitment from a group of leading U.S. and global banks to provide the $13 billion of senior debt financing for the Twitter deal. Now while it is true that that debt financing cannot actually occur until Elon owns Twitter—he can't pledge the Twitter collateral to the banks until he owns the company—there has been no suggestion that I'm aware of that the banks are considering withdrawing their commitments to provide this financing. So I wonder just what the heck Elon is talking about here.

Now what is a major open question for the deal, and not mentioned by Elon or asked about by Micklethwait, is who will supply the rest of the $33 billion in equity that Elon has promised to provide for the deal. As my faithful readers know well by now, he has managed to corral about $13 billion (including about $7 billion committed by a group of co-investors), leaving him about $20 billion short. If he had used the word "equity" with Micklethwait instead of "debt," I would certainly agree with Elon that there remains a major hole to be filled—a hole so large, in fact, that it could scupper the deal. But the debt portion of the capital structure has been spoken for since April and hasn't come into question.

In my opinion, once again, Elon's answers have served to obfuscate rather than clarify where the Twitter deal is going, if anywhere other than the dustbin of history. And, as usual, the Twitter shareholders are the wise ones here. The stock has fluctuated in the $37 to $38 range after Elon's comments in Qatar. In other words, shareholders remain skeptical that Elon will complete the deal as promised. Nothing he said in Qatar to Micklethwait has changed or clarified that. If anything, he's once again figured out a new way to confuse the market about his intentions.
Our friend Larry Summers is suddenly ubiquitous, talking about the inevitability of a recession given high employment rates, high inflation and increasing interest rates. There he was on CNN's "State of the Union" last weekend, and then again on NBC's "Meet the Press" on Sunday. Well, good for Larry. He's been right about inflation and right that the Federal Reserve stuck with its zero interest-rate policies for way, way too long. It's a good thing when the mainstream media finally gets around to featuring people who predicted the fallout of our wayward economic policies, especially when they have the kind of credentials that Larry has: former economic wizkid, former Treasury secretary, former Harvard president and former national economic adviser. As I wrote the other week, he should have been appointed chairman of the Fed under Barack Obama, as had been promised to him. Had he gotten that role, I dare say, we likely would not be facing the prospect of the recession and the financial crisis that we do today.

In any event, Larry's victory lap won him an audience with Joe Biden. Speaking from Rehoboth Beach, a day after falling off his bike, the president said he had spoken to our friend Larry about the likelihood of a recession. Larry, of course, thinks it's inevitable. "I base that on the fact that we haven't had a situation like the present with inflation above 4 percent and unemployment beyond 4 percent without a recession following within a year or two," he told Chuck Todd on Sunday. Biden begs to differ.

Ironically, and confusingly, Biden took several of Larry's talking points about how to limit inflation in order to dismiss Larry's argument that a recession is inevitable. For instance, on "State of the Union," Larry said the administration could help reduce consumer prices by lowering prescription drug costs, by rescinding some of Donald Trump's tariffs on China, and by repealing the Trump corporate tax cuts, raising the ridiculous 20 percent corporate tax rate back to something more reasonable. After speaking with Larry, Biden said he didn't think a recession was "inevitable," refuting the comments that Larry had made to Todd. "I think we're gonna be able to get a change in Medicare and a reduction in the cost of insulin," Biden said. "We also can move in a direction that we can provide for tax increases … on those in the corporate area as well as individuals as it relates to Trump's tax cuts."

I'm not an economist, but I'm not sure how lowering the cost of prescription drug costs will help America avoid a recession in the face of rapidly rising interest rates after nearly 13 years of the Federal Reserve manipulating them downward to create one asset bubble after another. I am all for lower prescription drug costs, but is that such a large problem as to help avoid a recession? As for repealing the idiotic Trump tax cuts, yes that would help with the federal budget deficits, which I guess would ease some economic pressure. But let's be honest, is this Congress, or the next one for that matter, going to repeal the Trump tax cuts? Is any legislator even mentioning this as a realistic possibility? I rest my case.

As for how all this jibber jabber is going down on Wall Street, there is the official reaction which shows up in the revised predictions at firms like Goldman Sachs about the likelihood of a recession. Goldman has upped its prediction of a recession in the U.S. in 2023 to 30 percent, from 15 percent. Thank you Goldman Sachs, but of course this is meaningless pabulum. Then there is the unofficial concern about what this market turmoil will do to Wall Street, which is a whole separate matter.

What Wall Street is really concerned about, of course, is the widespread drop off in investment banking business. The I.P.O. market has dried up in the face of the rapid decline of the equity markets. The high-yield market has dried up, as rates rapidly increase and prices for existing high-yield securities melt down. The leveraged loan market has dried up. The L.B.O. market, too, is frozen until the rate increases stop and buyers and sellers can again get their collective minds around what's the right price for an asset. And the M&A market is more or less moribund. In other words, investment banking business on Wall Street has taken a major hit so far in 2022 and shows no near-term signs of abating, at least until the Fed finishes with its interest rate increases. That means lower bonuses by far in 2022 than 2021.

When Wall Street thinks about the likelihood of a recession, or a financial disruption, or what it all will mean for Main Street, what's really going on is that Wall Street bankers are struggling to keep busy and are worried first about whether the ax is coming for them, and second how they will possibly survive with a bonus of less than $1 million. As one senior banker wrote to me the other day, "activity" in the equity capital markets is "virtually nil" and there won't be a "functioning I.P.O. market" until September at the earliest. Compensation will "be a disaster" but there's little talk of "headcount" cuts yet. "Natural attrition and low bonuses will solve that," the banker wrote. And this is all before a recession takes hold in 2023, or doesn't take hold, whichever the case may be. This is what Wall Street worries about right now.
ADVERTISEMENT
Balancing Public and Private Investments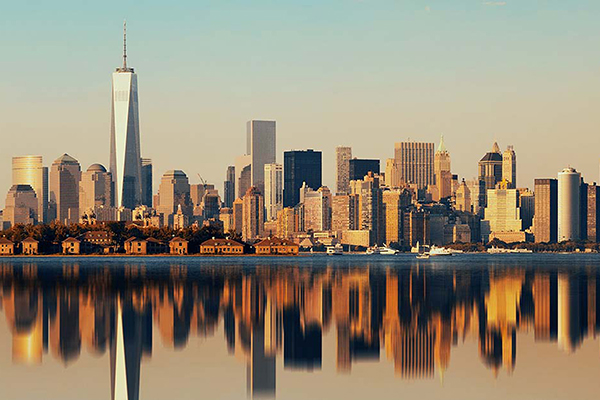 With new private investment opportunities emerging across a range of asset classes, is now the time to reevaluate the role of private investments in your portfolio? A new report offers research-backed insights to weigh your options. Learn More.
The Bull Case for Chapek & Zaz in Sun Valley
In the aftermath of the Peter Rice drama at Disney, I talked to my colleague Dylan Byers about why Wall Street is so bullish on Bob Chapek, the odds of a Dana Walden succession, and why the pressure is on for David Zaslav.

Dylan Byers: Hi Bill, happy summer. I'm on vacation this week, but I was reading your thought-provoking conversation with our colleague Matt Belloni about Bob Chapek's fate at Disney, and I have some thoughts and questions. Both of you seem bullish on Chapek getting renewed as C.E.O.—despite Florida, the ScarJo mess, Geoff Morrell, a struggling stock, and the sense that he very much isn't a leader in the Bob Iger mold—and I don't necessarily disagree. That said, I do find myself wondering whether or not Dana Walden, who was just promoted to overseeing all of Disney's streaming and television content, could herself one day replace Chapek as chief executive, which would be particularly ironic since Chapek is said to have fired her predecessor, Peter Rice, at least in part because he posed a threat to Chapek's control. None of this is remotely imminent, of course, but Walden has the creative savvy and career ambition, and now she'll have the chance to develop the business acumen. Anyway, she looks the part, and it'd be a good look for the company to have a woman at the helm. Again, we're years away from any of this, but… curious to hear your thoughts.
William D. Cohan: I hope you are having a nice week off, Dylan. You deserve it. Regarding succession at Disney, it all feels way too premature to me. Doesn't it? Chapek is not exactly lighting the place on fire and the Disney stock is down 60 percent year-to-date, which makes him vulnerable to talk about Iger's return or the fact that he may soon be replaced. But it's also worth noting that of the 30 or so research analysts who cover Disney, 20 of them have a "buy" rating on the stock, with an average stock price target some 50 percent higher than where the stock is trading now.
In other words, the Wall Street research crowd, which isn't always the most objective, isn't calling for his head and in fact thinks that the company's prospects are rather grand as people get back to Disney's amusement parks and back into theaters to watch Disney's movies. Most of the time, if you still have Wall Street on your side, you can weather the storm, absent fraud or immorality, especially at an establishment company like Disney. Plus, Disney likes to give its chief executives a long leash. Iger was C.E.O. for 15 years. Michael Eisner was Disney C.E.O. for 21 years. Chapek is just past his second-year anniversary. So, unless there is another major screw up on his part, I'm not sure I see a catalyst for an early departure, although there certainly could be one that crops up out of the blue.
As for a Chapek successor, maybe Dana Walden will be the one, but let's check back in another ten years or so. She's probably being a little too aggressive on the publicity front at the moment, though. Nobody likes that inside a company like Disney.
Byers: That all sounds right. I also think there's going to be a steep learning curve for Walden whenever the time comes to have this discussion. Disney TV is just a fraction of a business that also includes film, parks and resorts, and so on. The degree of difficulty is high, and at a minimum it requires several years under the tutelage of your predecessor. After all, Iger spent five years as Eisner's C.O.O., effectively overseeing the business for half a decade before he was actually given the top title. (On that note, I wonder if it would have behooved Chapek to keep Iger a little closer during his final year at Disney.)
Cohan: Back in the day I spent two years working for Disney, restructuring the finances of EuroDisney, the theme park outside of Paris that the company badly bungled both in its financial structure and in its substance. For instance, it forbade patrons, the French, from drinking wine at the park, which was a culturally tone-deaf decision.
Anyway, at that time, Disney was run by the powerful troika of Eisner, Frank Wells, and Richard Nanula. They were effective. Then Wells died in a helicopter crash and Nanula, who many thought might be the first Black C.E.O. of Disney, blew himself up in a scandal that still boggles the mind. I remember working closely at the time with Tom Staggs, who, like me, was down in the weeds with the numbers. Suddenly with both Wells and Nanula gone, people were talking about Tom Staggs as a potential Disney leader, until he was defenestrated too. So as with any corporate succession intrigue, there's many a slip between cup and lip. For better or for worse, I think we just have to hang in there with Chapek for the time being, unless either the stock price takes another step function down or he commits another preventable gaffe.
Byers: I think the string of preventable gaffes is what has Hollywood insiders buzzing in my ear about Walden's ascent to the top of the Magic Kingdom, at least five if not ten years too soon. Whatever Wall Street's confidence level, there's a real sense in Hollywood that Chapek's early tenure has been anything but smooth sailing—and obviously a stark contrast to the very polished, well-coiffed leadership of his predecessor.
Cohan: Dylan, what I worry about more than Disney, to be honest, is our old friend David Zaslav. Not personally of course, he'll be just fine. More than fine, in fact. But I do worry about Warner Bros. Discovery heading into what sure seems like a recession, despite the recent administration jawboning that somehow that will be avoided. Warner Bros. Discovery has $55 billion in debt! That is an epic amount of debt. And Zaz has also committed to $3 billion in cost cuts. Where are those cuts going to come from, and is he on track to get them? CNN+ was low hanging fruit. Where are the rest of the cuts going to come from, and is the company on track for its $14 billion in 2022 EBITDA? Seems to me if Zaz misses on the $14 billion, or the $3 billion, there could be trouble in WBD paradise. What do you think?

Byers: I definitely hear that anxiety a lot these days, and the same people who were bullish on Zaz's new empire in the runup to its launch now concede that he has an extremely hard road ahead—especially in this economic climate. Zaz and his ax man C.F.O. Gunnar Wiedenfels are moving aggressively, of course: HBO Max unscripted will likely get cut, as I reported last week. I'm not sure that CNN Films survives, either, despite Chris Licht's assurances that there will be no layoffs in his shop. Still, all this is just nibbling around the edges of that $3 billion. And I'd like to be able to tell you that they've got a really easy plan for ripping off the band-aid, but obviously they don't.

Cohan: Obviously the $55 billion of debt and the $3 billion of synergies were the price of admission for Zaz to get AT&T to do the deal with him. And I'm sure these were heavily negotiated deal points. It was crucial for AT&T to get rid of a big chunk of the $180 billion of debt that C.E.O. John Stankey amassed during the buying spree that brought both TimeWarner and DirectTV to AT&T. Getting rid of $55 billion of debt is one of the only real feathers in Stankey's cap these days. AT&T shareholders don't have much to crow about in the past five years—the stock fell 30 percent during that time—but the stock is back up nearly 5 percent this year in an otherwise horrendous market. I just worry that even though Stankey and AT&T did a faceplant on the TimeWarner deal, in one of the larger value destruction moves of the decade, he didn't lay an egg on Zaz and Discovery. Again, that $55 billion looms like the Sword of Damocles. Do you think Zaz and his ax man are up to the task of whittling that down? Do you think something like CNN or Turner or one of the other crown jewels could be on the chopping block at some point? Maybe this will be a topic for Sun Valley?

Byers: I can guarantee that this will be a top talker at Sun Valley, and I'm happy to report that I'll be there to cover it. But as for offloading CNN or Turner, it's hard for me to see it. Zaz has always described news and sports as the ancillary pillars to WBD's core entertainment offering, and I think he recognizes that live programming like CNN and Turner Sports is not only lucrative in linear, but a significant part of the value proposition for streaming subscribers. Moreover, John Malone has said publicly that spinning off CNN is the coward's way out, and I think Zaz hews pretty closely to that line of thinking—or at the very least doesn't want to be portrayed as the coward. All that said, I do think there are ways to keep a CNN or Turner Sports in the portfolio while spending significantly less on the product. And that's where these brands may be headed—which of course will create its own challenges.

Cohan: Hold on. You'll be in Sun Valley, covering the conference? What side of the ropes? What possessed you to go there for this, aside from how beautiful Hailey and Sun Valley are?

Byers: I've gone every year since 2017 or 2018, always very much on the outside looking in—or rather, waiting for the inside to come out and have a cup of coffee. The conventional wisdom among media reporters seems to be that it's useless to go to Sun Valley because reporters aren't allowed access, save for shouting questions at executives as they walk in and out of the Lodge—something I've never bothered to try. Anyway, I couldn't disagree more. It's far and away the most fruitful annual expense on my T&E report, and the one event I feel like I absolutely need to attend to do my job. And that's not because it yields stories in the moment, but because those 15-minute coffees on the sidelines foster source relationships that enhance my perspective on everything I cover, and yield a fair amount of scoops and exclusives later down the line. For a media reporter, skipping Sun Valley feels a bit like an N.F.L. reporter skipping the combine. You can get away with it, but I'm not sure why you'd want to. Maybe one day Herb Allen will loan me a vest and give me 5 minutes to come in and check out the bar, but either way I'll continue to make the annual pilgrimage regardless. And yes, the Sawtooth is beautiful in the summertime. There are worse ways to spend a week in July.

Cohan: Any predictions for the conference?

Byers: Given the state of the world today, I'm anticipating a lot of discussion about headwinds, and what to do about them. Economic headwinds, political headwinds, regulatory headwinds, the sad state of the market, Covid and post-Covid disruptions, the crypto crash, the Netflix correction and the streaming subscriber ceiling, so and so forth. Then, more specifically, all the things you and I like to talk about: Chapek's fate at Disney, how Zaz is going to save WBD stock, what Brian Roberts might buy, whether Shari Redstone is ready to sell. And there's always some unforeseen drama that gets tongues wagging. It is summer camp, after all. Anyway, I'll be sure to keep you posted.
ADVERTISEMENT

FOUR STORIES WE'RE TALKING ABOUT
Times vs. Twitter II
On the complex legal questions undergirding the effort to keep reporters off social media.
ERIQ GARDNER

Biden Time
On the West Wing rumblings surrounding Biden's re-election bid.
TARA PALMERI

Stanford Takes Toledo
Thiel and Hoffman trade fire in a proxy battle that will shape the next era of big-money politics.
THEODORE SCHLEIFER

The President's Placations
Cohan joins Peter to discuss Biden's dance between allaying fears of a recession and not pissing off Wall Street.
PETER HAMBY
You received this message because you signed up to receive emails from Puck

Was this email forwarded to you?

Sign up for Puck here

Interested in exploring our newsletter offerings?

Manage your preferences

Puck is published by Heat Media LLC

64 Bank Street

New York, NY 10014

For support, just reply to this e-mail

For brand partnerships, email ads@puck.news