Happy Monday, I'm Eriq Gardner.
Welcome back to The Rainmaker, my new private email focused on the legal underbelly of Hollywood, Silicon Valley, Washington, and Wall Street.
As a reminder, this newsletter will be free for one more week before becoming members-only. If you're not already a Puck subscriber, you can sign up here for continued full access.
This week, I explore an unfolding legal development that really should have Elon Musk thinking twice about acquiring Twitter. I also address Netflix's problem in Texas, a bizarre case in New York between two Saudi influencers, and more.
But first…
Johnny Depp's Bot Army Mystery
Before I came to Puck, I was an editor at The Hollywood Reporter, where I occasionally pushed the buttons of the people I covered. Among those provocations was a column I wrote two years ago, headlined "Dear Johnny Depp, Fire Your Lawyers."

The thrust of the article was that the actor had placed himself in a lose-lose situation by pursuing libel suits against ex-wife Amber Heard that would only further tarnish his reputation. The column was warmly received by many (it won awards and a Depp attorney even acknowledged that I was right about the central premise), and it also proved to be prescient. Later, a U.K. judge ruled that a tabloid's "wife beater" story about Depp was "substantially true," leading Warner Bros. to cut him from a Fantastic Beasts sequel.

Nevertheless, because of the story, I was incessantly harassed on social media by Depp's followers for many months. It didn't matter what I said to explain my reasoning; my words were always twisted and thrown back at me, often in meme form. And I wasn't the only one. Other reporters who had written about Depp's legal feuds received similar abuse. "Are these bots?" I wondered and was repeatedly asked by others. There were whispers of foreign involvement. At one point, The New York Times (including a national security correspondent) investigated social media activity around Depp. (The Times reporters probing the topic were subsequently attacked too.) No story ever followed. No one could quite figure it out.

Now, Depp is in the midst of a libel trial against Heard, and my replies are suddenly and surprisingly free of Depp fanatics. I had many theories about what happened, ranging from the impact of the Russia-Ukraine war on Twitter's bots to his supporters finally giving up on me. A week ago, I noted this strange absence to another reporter following the Depp saga. The reply? "They've really moved over to TikTok."

More on Depp v. Heard in a bit, but first, let me explain why Musk—who, like Depp, incites a social media hornet's nest for those who write critically about him—should be watching the Supreme Court "shadow docket" this week…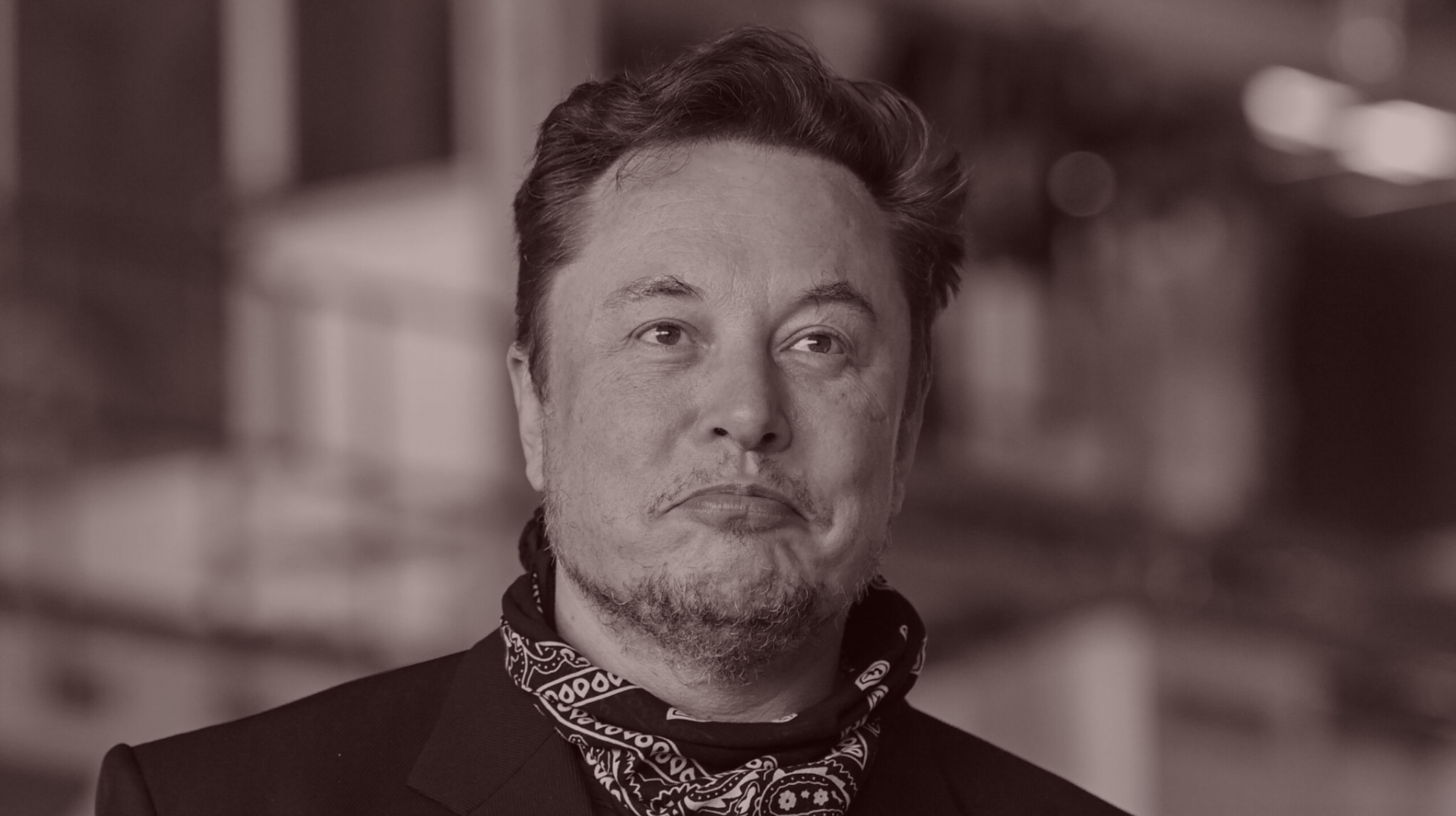 Elon's Other Legal Headache
While Musk plays hardball with Twitter, risking a lawsuit from the board, Texas threatens to transform his free speech utopia into a forcibly unconstrained, heavily regulated hellhole.
On Friday, the will-he-or-won't-he soap opera that is Elon Musk buying Twitter reached a mid-season cliffhanger. The colorful Tesla chief pointed to a Reuters story and tweeted, "Twitter deal temporarily on hold pending details supporting calculation that spam/fake accounts do indeed represent less than 5% of users." Later, he stated that he was "still committed to acquisition," but proposed sampling a "random" group of 100 users to gauge the extent of the issue. One follower asked him, "You didn't think about this before offering $44 billion to buy the company?" He responded, "I relied upon the accuracy of Twitter's public filings."

That sure sounds like he's looking for a pretext to back out of the deal or at least try to renegotiate the price. If he's having regrets, that's understandable given how the market for tech stocks has been tanking of late, but this quibble over the authenticity of Twitter's user base is weak sauce. The individual who challenged his seeming lack of due diligence is perfectly right to be skeptical. And the merger agreement leaves him few outs but to fork over the billion-dollar termination fee plus possibly more for breaching the contract. After all, based on case precedent, it's unlikely that a court would see the inaccurate counting of Twitter's fake users as constituting the kind of "material adverse effect" on the business that would give Musk proper cause to terminate the deal. Accordingly, he'd be the underdog in any legal fight with Twitter over the non-consummation of the marriage, at least for this particular reason. Plus, he's now got to worry about Twitter's board suing him to ensure the deal closes.

Then again, if he can negotiate a separation, maybe now would be a good time to try. Not because of any bot uprising but rather in light of a shocking move by the 5th Circuit Court of Appeals this past Thursday to lift a federal judge's injunction stopping Texas' social media law, HB 20. You see, it's one thing for Musk to claim that he wants to oversee a social media service where "free speech" runs wild; it's quite another to have the government come in and dictate what content must be featured and meddle in the decision-making process.

That's what HB 20 does. It forbids large platforms like Facebook, Twitter, and Reddit from "censoring" on the basis of viewpoint, essentially compelling the dissemination of all sorts of distasteful content including Russian propaganda, neo-Nazi dogma, and video of the Buffalo shooting rampage that killed ten people over the weekend. What's more, the state's law looks unfavorably on most kinds of content moderation and makes social media giants jump through all sorts of hoops to prove they're not meddling, such as forcing them to disclose their algorithms and keep track of any content deprioritization (even innocent acts like downgrading sports content for the user who doesn't like sports).

When violations of HB 20 occur, any user can sue, and if all that's not enough, "censorship" based on geography is also illegal—meaning that if a social media platform finds the prospect of justifying every single instance of moderation too burdensome, it might not be possible to simply cut ties with Texas. (As one Stanford law professor asks, "If Texas can do this, can Connecticut make In-N-Out finally open a local franchise?")
A Texas Lawsuit Tidal Wave
Is this really that bad? Well, think about it this way. Republicans used to frown on must-carry laws, long opposing the "Fairness Doctrine" that requires broadcasters to present differing viewpoints on controversial public issues, on the grounds that it interfered with the free market. (Indeed, when the doctrine was repealed in the Reagan era, the likes of Rush Limbaugh and Fox News soon flourished.) Republicans also formerly talked a big game about tort reform and the need to stop ambulance chasers from overrunning courts with frivolous claims. But these days, many conservatives are mad enough about mighty social media companies banning Donald Trump, plus other suspicious acts of moderation (e.g. Twitter's decision on the eve of the 2020 election to restrict distribution of a New York Post article about Hunter Biden's laptop), as to become the party of ambulance chasers, themselves. HB 20 allows Texas attorney general Ken Paxton and millions of citizens to race to the courthouse in an effort to regulate speech. And, as press groups warn, there really is a short distance between this law and making NYTimes.com carry every last user-submitted opinion.

Had anyone randomly sampled 100 law professors specializing in technology and the First Amendment about the fate of HB 20 before this month, the results would have been overwhelming that the Texas law stood absolutely no shot of surviving judicial review. That's because, as judge after judge has recognized in past controversies, these social media platforms are private entities that are allowed to exercise editorial discretion. Inviting the public to use the service doesn't transform the platform into some sort of state actor.

But a pair of conservative 5th Circuit judges apparently are siding with Paxton's arguments that in becoming the "modern day town square," these social media platforms have become public utilities with common carrier obligations, just like railroads and telephone companies. The federal appellate circuit has yet to lay out its reasoning, but in a brief order on Thursday night, the judges allowed HB 20 to go into effect.

That sent certain quarters of Silicon Valley and the tech law community into a tizzy. "Literally millions of Texans likely have the grounds to file lawsuits starting today," Santa Clara University law professor Eric Goldman told me. "Unless the law is enjoined again, it wouldn't surprise me if alleged violations of the law emerge as the number one claim among all claims filed in Texas courts."

To avoid that, Netchoice—an advocacy group whose membership includes Google, TikTok and Twitter—has filed an emergency petition to the Supreme Court. It's an extraordinary move that skips the usual practice of waiting for the 5th Circuit opinion and then seeking a rehearing before a fuller panel of judges there. Instead, the tech industry has tasked Kirkland & Ellis partner Paul Clement (a former solicitor general in the George W. Bush administration and currently representing Fox News in many of the big libel cases over the 2020 election) to overturn the 5th Circuit order. The emergency petition (read here) states: "In addition to these First Amendment violations… HB20 will require platforms to incur massive nonrecoverable financial injuries in efforts to attempt compliance with the law's mandates and to change platforms' worldwide operations."

Justice Samuel Alito has given Paxton until Wednesday to respond. A quick decision from the justices may then follow in the days or weeks ahead. It'll be a significant development on the Supreme Court's so-called "shadow docket," the nickname for the emergency rulings made by the justices without full briefing or hearing. Musk has 44 billion reasons to pay attention. Not only is he the incoming owner of Twitter, but he's also a Texas citizen with his family office and charitable foundation located there.
Speaking of the 5th Circuit…
A couple months ago, Netflix asked a federal court to stop Tyer County, Texas D.A. Lucas Babin—a former telenovela actor and male model—from proceeding with a child pornography prosecution over the 2020 release of Cuties, a coming-of-age tale about an 11-year-old Senegalese girl who joins a dance troupe. A quick update: On May 9, the judge granted Netflix's motion to obtain evidence and testimony that Babin presented to a grand jury. Netflix scored this win in a bid to show Babin is abusing his office. But on Thursday night, the 5th Circuit put a temporary halt to district court proceedings and ordered Netflix to respond to Babin's petition for a review.
Johnny Depp's Runaway Jury
This week, Johnny Depp's libel trial against Amber Heard resumed. She's again on the witness stand, where his lawyers are cross-examining her and attempting to poke holes in her allegations of domestic abuse. This crucial cross is being observed closely by the 11 jurors (seven leads, four alternates), all but one of whom are men.

Depp has thus far been successful in broadening out the case into what seems like a referendum on their entire marriage. It'll now be Heard's task in the remaining trial days ahead to narrow the scope back to her Washington Post op-ed—the one he's suing over, which doesn't mention his name but does state that Heard "became a public figure representing domestic abuse," supposedly causing him $50 million in reputational damage. That's a tall order, as I've written previously, given that Depp's done a fine job of destroying his reputation all on his own.

The parties are still fussing over the precise jury instructions to be delivered, although if they resemble the Virginia Model, jurors will be told that Depp has to prove she made a statement knowing it to be false, that it was about him, that it was seen by someone else, and that the statement harmed his reputation. In other words: These jurors are not required to decide who was the true abuser in this relationship. There's a lot of nuance in the task at hand for these jurors.

So why nearly all male jurors (and, as one attorney not involved in the case pointed out to me, young male jurors)? Maybe Heard got steamrolled during jury selection. Or perhaps, in picking a jury, there was fear on both sides about how other women would respond to the plight of an ambitious, attractive young actress. "They both probably funded research," Juli Adelman of Vantage Trial Consulting told me. "I'm speculating how the research turned out. We have all seen Fatal Attraction."

Outside of the courtroom, the Depp trial has become a sensation. CourtTV has doubled its normal daytime TV ratings and quadrupled its streaming numbers. Law & Crime Network has reported 330 million total viewers. On TikTok, the hashtag #justiceforjohnnydepp has surpassed 8 billion views and everyone from NPR to Vanity Fair is attempting to make sense of the phenomenon with theories that range from social media algorithms to a backlash to #MeToo. Saturday Night Live has a parody. Oh, and there's Fox News body language experts and merch, too. Depp has, at very least, proven he's still a bankable star.

Just know that the public spectacle implies almost nothing about the trial outcome. Heard replaced her P.R. team midtrial, although that may have had as much to do with nettlesome stories about how Elon Musk had supposedly fathered her child as with the unfavorable headlines surrounding the trial's early days. And sure, maybe the non-sequestered jury will see news alerts on their mobile phone (as happened in Sarah Palin v. NYT earlier this year) but jurors tend to be good at filtering out noise, and in any event, seven is a small enough number to make predictions a fool's game.

Perhaps a more worthwhile discussion is exactly what a trial "victory" would mean for Depp's career. I've yet to hear anyone suggest, for example, that studios will start hiring him again. Depp on the witness stand acknowledged there was really no coming back from allegations of domestic abuse. "I lost then no matter the outcome of this trial," he testified.
Meanwhile, away from the TV cameras…
For a libel case that has earned a lot less press, is slightly bawdy, and has an international flair, check out the proceeding between human rights activist Danah Almayouf and an Instagram influencer named Model Roz (né Rawan Abdullah Abuzaid), two emigres from Saudi Arabia. Model Roz, who has almost 24 million followers on social media and is often photographed with celebrities, is suing Almayouf for suggesting she is a prostitute under the thumb of the Saudi Embassy.

Model Roz is shooting for a summary judgment victory. What's especially intriguing is how she's leaning on one of the most sexist aspects of New York law to get there. That's right. Sexist. Specifically, in the state, it's per se defamation to impute unchastity to a woman. Opposing summary judgment, Almayouf argues that in Saudi Arabia, a woman who flaunts herself in public is considered to be acting like a prostitute and thus she had a reasonable basis for drawing her conclusions. Seriously. Here's the summary judgment motion and the opposition brief.
The copyright proposal from Sen. Josh Hawley got too much oxygen this week, but for a full takedown of the performative spectacle, check out Aaron Moss's rundown (with a quote from yours truly)… The taxpayer suit over Florida's attempted dissolution of Disney World's self-governing district has failed in less time than it takes to watch every episode of The Simpsons… NPR has beaten a libel lawsuit over the firing of Ed Henry as the former Fox News correspondent has dropped his case upon new evidence… A judge has ruled that updating Grease for the #MeToo era and exposing the musical's misogyny is fair use… In the battle over Covid-19 losses, insurers have the upper hand in federal court, which explains why Hartford Fire Insurance Company is telling a judge that the broadcaster for the New York Yankees has business income coverage up to $419,727,636 (more than the $75k threshold for jurisdiction)… John Berlinski has gone from representing Scarlett Johansson in the Black Widow case to re-marrying, specifically the law firm of Bird Marella… A huge defection in the appellate world as Mark Perry has taken his talents from Gibson Dunn to Weil Gotshal & Manges. This moves him off of the closely watched case between Apple and Epic Games, now before the 9th Circuit… Alvaro Bedoya has now been confirmed to the FTC, giving Democrats the majority and allowing Lina Khan to flex.

Finally, for those who have reached this far, not everyone in the speech community is lining up against Texas in the HB 20 case. There's at least one person who favors the regulation! Check out what Pulitzer Prize-winning, Glengarry Glen Ross author David Mamet filed in the appeal a couple months ago. If there was a Hall of Fame for bizarre amicus briefs, this would be a first ballot inductee.
FOUR STORIES WE'RE TALKING ABOUT
The SCOTUS Tragedy
The anti-abortion ruling reminds us that the American experiment doesn't always bend toward justice.
BARATUNDE THURSTON

Schiff's Recession Projection
Peter Schiff accurately predicted the 2008 recession. Want to know what he thinks is headed our way this time around?
WILLIAM D. COHAN

Joe vs. Gen Z
The conventional media narrative portrays the end of Roe as electoral rocket fuel for Democrats. The polling is more complicated.
PETER HAMBY

Elon's Negotiating Trick
Could Musk's new Twitter negotiating tactics backfire in spectacular fashion? Jon Kelly joins Peter to discuss.
PETER HAMBY
You received this message because you signed up to receive emails from Puck

Was this email forwarded to you?

Sign up for Puck here

Interested in exploring our newsletter offerings?

Manage your preferences

Puck is published by Heat Media LLC

64 Bank Street

New York, NY 10014

For support, just reply to this e-mail

For brand partnerships, email ads@puck.news