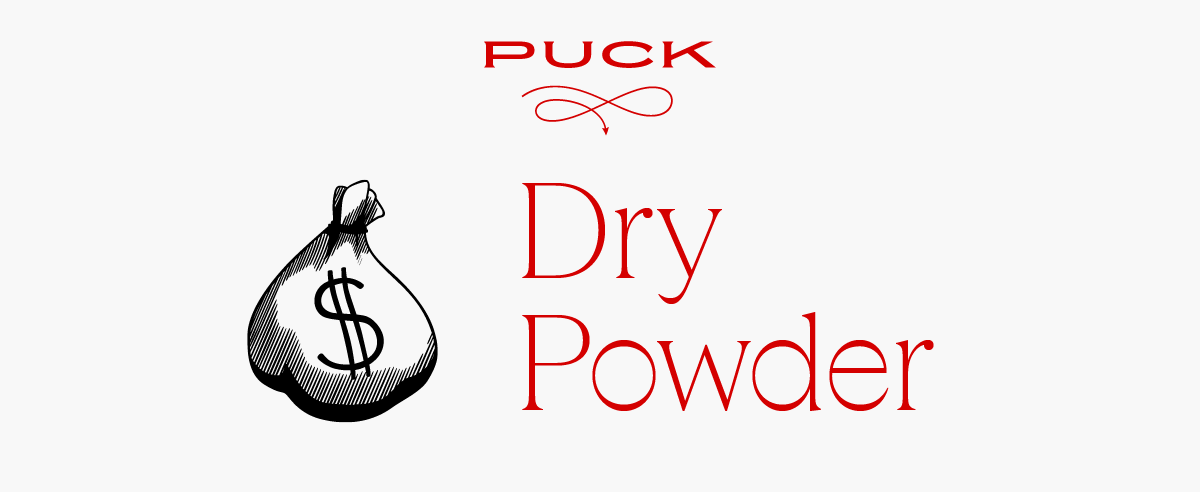 Happy Sunday, and welcome back to Dry Powder.
It's no secret that Donald Trump is planning a second run at the Oval. If he goes the distance, would his former Wall Street brain trust rejoin him at the power table? In today's column, I consider whether the likes of Gary Cohn, Steve Mnuchin, and Dina Powell might take the plunge. Plus, what to expect from Jay Powell's inflation warning and Elon's latest evasions in Delaware.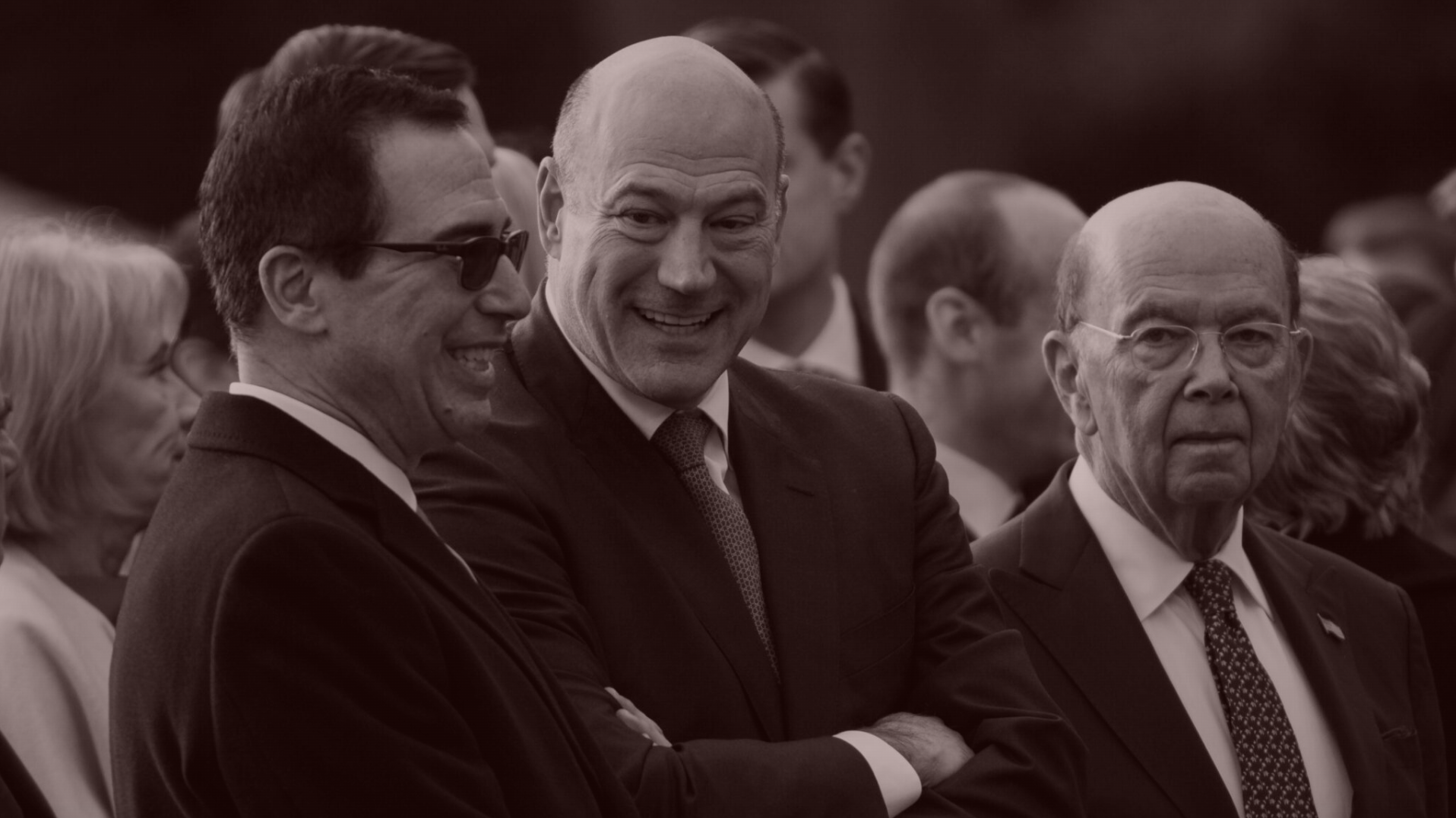 Gary, Dina, and the Shadow of Government Sachs
As Trump plots his return to the White House, would any of his former Wall Street brain trust sign on for round two? Plus observations on Jay Powell's pain tolerance, Elon's stalling tactics, and the odds of Secretary Schwarzman.
The alarming possibility of Donald Trump returning to the White House raises a number of profound questions, not least among them what support, if any, he might find on Wall Street if ever he manages to retake the presidency. Trump, of course, was always disdained by New York's elite moneymen, and he found ways to repeatedly burn quite a few big banks—among them, Deutsche Bank, Merrill Lynch, Citigroup, Chase Manhattan and UBS—over the years. Still, there is nothing that Wall Street's top bankers like more than to imagine themselves in Washington—the icing on the cake of their fabulous careers. When Trump was improbably elected, in 2016, a number of highly pedigreed and otherwise respectable Wall Streeters—Gary Cohn, Dina Powell, Jay Clayton, Jim Donovan, Wilbur Ross—appeared to set aside any misgivings about him to claim a seat at the power table. Most except for Steve Mnuchin and Ross fled long before Trump's term came to a chaotic and violent end. Would any of them return?

Having some insight into their thinking, allow me to venture a guess. Let's start with Gary Cohn, who worked in the White House for some 14 months. I suspect Gary, who is a Democrat, is very much done with Trump, and vice-versa. In fact, I put the chances of a return engagement at zero on both sides of that transaction. Gary went to work for Trump for two reasons: first, it's hard to say no to a president who asks you to be his (or her) national economic advisor, especially if you were the number two executive at Goldman Sachs, which has a long and proud tradition of its executives decamping to high government positions; and second, Gary needed a job. Gary had long openly coveted becoming the next C.E.O. of Goldman, and he had just come off an unsuccessful power play at Goldman to try to succeed his boss, Lloyd Blankfein, who had taken over for Hank Paulson in 2006 and wasn't yet ready to relinquish the throne. (Blankfein was battling cancer at the time. He is now cancer free.) But he bet wrong and the Goldman board ushered Gary to the door. What better way for Gary to show up his Goldman brethren than to go work for Trump in a plum post that no one in their right mind thought he had a chance to ever obtain? (He was introduced to Trump by his buddy Jared Kushner.)

Gary viewed Trump as essentially lazy—he didn't get to the Oval Office until around 11:30 a.m. each morning, and only then did he start to focus, hours after others had various security briefings. Indeed, Trump didn't seem to pay attention or care much one way or the other. He also had to be informed by advisers like Gary repeatedly, day after day, of the same information. For instance, I have heard the story of how Trump forever wanted to zing Amazon for not paying sales taxes, as it should, in the states in which the company operates. Presumably Trump thought this was a way he could get back at Jeff Bezos, who owns The Washington Post, and who of course is much richer than Trump, which was always a source of irritation for the former president. Anyway, I am told, Trump would bring this up regularly with Gary, who then had to make sure he brought with him the same PowerPoint presentation that reminded Trump that Amazon was already properly paying sales tax in the 45 or so states where it does business and where there is a sales tax. "What about the other five?" Trump wondered, day after day. The other five states had no sales tax. Sorry, Mr. President, but Bezos and Amazon were in compliance.

In any event, after Charlottesville it was over between Gary, who is Jewish, and Trump, who is not. There's no repairing that rift, and besides, Gary's SPAC has merged with Allwyn, the big European lottery operator, so presumably that is his focus and chief responsibility these days, along with the various other things he does, such as invest in startups and sit on corporate boards.

What about the other Trump White House officials with ties to Goldman, such as the aforementioned Dina Powell and Steve Mnuchin? Like Gary, Mnuchin would also be very unlikely to return to Washington but for different reasons. Mnuchin was the ultimate loyal Trump soldier. He was one of the very few cabinet or cabinet-level officials to stick with Trump for the entire four years. (Ross was another; that was not easy to do.) But, aside from Mnuchin's "been there, done that" thinking, he's also returned to the world of private equity, where he landed after he left Goldman. In 2021, Mnuchin started Liberty Strategic Capital, a Washington-based private-equity firm with some $2.5 billion under management, including a big investment from the Saudi sovereign wealth fund. According to its website, Liberty is focused on investing in "dynamic global technology companies" and so far has invested in companies such as Cybereason, a cybersecurity company; Contrast Security, a software security company; Satellogic, a satellite company; Blue Voyant, a cyber defense company; and has purchased outright Zimperium, a "global leader in mobile threat defense," for $525 million. Mnuchin has recruited to Liberty a host of his former Treasury Department lieutenants, as well as David Friedman, the former U.S. ambassador to Israel, to lead Liberty's Tel Aviv office. So, no, Mnuchin is staying put, even if Trump should ask.

As for Dina, after she left the White House, where she was deputy national security advisor for about a year, she returned to Goldman with a promotion, to both the firm's prestigious management committee and as global head of "sustainability and inclusive growth," whatever that means. Her new-ish husband, David McCormick, ran an unsuccessful campaign to become the Republican nominee for the open U.S. Senate seat in Pennsylvania—he lost to Dr. Oz, who himself seems about to lose to John Fetterman—and, I'm told, is thinking about another political campaign in 2024 for the Pennsylvania Senate seat now held by Democrat Bob Casey, who could be tough to beat because he's popular with moderate Republicans. With Dina, although very unlikely, you can't rule out a return to Washington, especially if Trump offered her a more senior position than she's had already, such as Treasury Secretary—not impossible!—or Commerce Secretary or as National Economic Advisor. On the other hand, she probably won't be asked, as talented as she is, because Trump didn't think she was loyal enough. (As for Dave's future in politics, I'm told he's getting lots of encouragement to run against Casey in 2024 but that it's "way too early" for him to decide on a run and that, in the meantime, other business opportunities are presenting themselves.)

Then there is Steve Schwarzman, the head of Trump's short-lived Business Advisory Council, and one of a handful of C.E.O.s who didn't formally resign from the group before it disbanded after Charlottesville. Steve is a Republican. He likes tax cuts and likes the carried interest exception. He doesn't love Trump and his antics, which of course, incredibly, would be heightened during a second term. But he was not particularly unhappy with his policies, except for maybe the charged rhetoric Trump liked to use with China, where Steve has long been a favorite son and started his Schwarzman Scholars program at Tsinghua University, in Beijing.

More importantly, Steve has long wanted to crown his stupendous Wall Street career with a top position in Washington. Treasury Secretary to be precise. He was at Yale with George W. Bush—they were in Skull and Bones together—and I suspect he was hoping W. would name him Treasury Secretary during his second administration, in 2006. Instead that job went to Hank Paulson, who was then the Goldman C.E.O. Steve redoubled his focus on Blackstone, which was poised to go public. But that was then; this is almost now. So who better than Steve Schwarzman to top off his brilliant career by becoming Trump's second Treasury secretary?

In 2025, Steve will be pushing 78 years old—he's a year younger than Trump—but having just run into him on Nantucket, I can tell you he's looking tan and fit and energetic, even if he did polish off a large portion of chicken Milanese at the Summer House restaurant on the eastern edge of the island. Going to Washington would also pave the way for Steve to finally relinquish the C.E.O. job at Blackstone to his highly qualified chosen successor, Jon Gray, and allow for an elegant transition of the firm. (Elegant transitions seem to be in short supply among the big private-equity firms.) If this were to happen—a big if, I concede, for any number of reasons mostly having to do with Trump's legal difficulties and increasingly unhinged behavior—there would also be an historical footnote attached to Steve's name: With a net worth these days of around $32 billion, he would become the richest person to ever serve in government in America.
People sometimes ask me what the smart money thinks is the endgame for the economy as the Federal Reserve, and now the European Central Bank, belatedly get their hands around the inflation problem. Well, forget the smart money; even the dumb money on Wall Street knows what's going to happen here, and that is a prolonged period of much higher interest rates, resulting in the inevitable economic slowdown. Jay Powell said as much at Jackson Hole, when he warned that the U.S. was due for "some pain" to get prices under control.

Whether that means we're headed for a "recession," or not is irrelevant. For many Americans, higher interest rates will mean higher mortgage rates, higher car loan rates, and the same high credit card borrowing rates as always. On the flip side, people who live on fixed incomes—who depend on interest payments from a bond portfolio—may finally get some relief after 13 years of the Fed's zero interest rate policy, although that's assuming the Fed is willing to raise rates high enough to outpace inflation, which is running at around 8.5 percent annually. While there's no question that interest rates are going up and will keep going up for the foreseeable future, I don't feel like the Fed has a sufficient backbone to lift them high enough so that those on a fixed income feel like they are overcoming the effects of inflation. We'll see.

Of course, although this is not investment advice, the Fed's policy pivot does pose some serious conundrums for investors. The bond market has been uninvestable for a long time and it remains so. How can you invest in bonds if you know for sure that the Fed intends to keep raising interest rates? The answer is you can't—at least for the moment. At some point, though, the bond market will look very tasty indeed. For instance, a year ago the average junk bond yielded a decidedly un-high yield of around 4 percent. Danger Will Robinson, risk is being seriously mispriced! But these days, that same yield is getting closer to 8.5 percent, or within the range of what a high-yield bond should yield to account for the risks that investors are taking by owning them. It's still not where it should be, especially if the Fed is going to keep raising rates, which will result in higher yields on much safer securities. At some point, though—six months from now? A year from now?—the yields on junk bonds will begin to look sufficiently attractive, at 10 percent-plus, to be a good investment. That's something long-suffering bond investors should keep in mind.

As for the equity markets—whether the S&P 500, the Nasdaq, the DJIA or individual stocks—this will remain a period of choppiness until the Fed declares "mission accomplished" on the inflation-fighting front. You can't fight the Fed, as the old Wall Street saw goes, and that remains as true today as it ever was. That doesn't mean there aren't some equities that haven't been beaten down sufficiently to start to make them look like attractive investments.

Take Netflix, as but one example. Since April 21, when hedge fund manager Bill Ackman abandoned his more than $1 billion investment in the company, perfecting a $400 million loss in around three months, Netflix's stock is up about 7 percent. Not an amazing, eye-popping return by any account. But if you had bought Netflix's stock when Ackman was selling, you'd be sitting on quite a lovely four-month profit, especially when the S&P 500 fell 7.4 percent during the same time period. That 14 percentage-point spread, had you bought Netflix when Ackman was selling, is the kind of performance that gets hedge fund managers like Ackman paid millions of dollars in bonuses and, voila, anyone could have done it, bonus-free.

So there are opportunities in any number of beaten-down equities. But until the Fed is finished raising interest rates, you can't expect much from the stock market either. We may have hit the pause button for the moment on the obvious investments and the time may be ripe for investments in select private credits—Citrix, perhaps?—or maybe even beaten-down segments of the real-estate or venture capital markets. (This is not investment advice.) Let's face it, it's at times like these when the wheat is separated from the chaff among investment professionals, and it's one tough job right now.
I was not at all surprised to read that the Delaware judge overseeing the Elon Musk-Twitter dispute denied Elon's request to delay the trial date by one month, stating that "even four weeks' delay would risk further harm to Twitter," or that she has allowed him to amend his complaint to include Peiter "Mudge" Zatko's whistleblower complaint.

First of all, ain't no way Judge Kathaleen McCormick will be delaying this trial, although I don't really think that a couple weeks delay would have caused "further harm to Twitter." (It's done plenty of harm to itself already.) I suspect that's just her logic for wanting to keep the trial on track for next month. God bless her for that; enough of this charade already. And if Elon wants to amend his complaint to include Mudge's observations then he can have at it, as long as his lawyers at Skadden and Quinn Emanuel work around the clock so that, again, the trial is not delayed. (I am sure at around $2,000 an hour, the lawyers are happy to spend Elon's money, not that he will notice the cost.) Elon and his lawyers can talk about bots and fake accounts all they want. They can showcase Mudge's arguments all they want. They can file motion after motion. I just don't see how this case will be decided on the basis of anything other than the merger agreement that Elon voluntarily signed on April 25 after being the one to initiate the sale process in the first place.

Let's not forget that Elon forced the hand of the Twitter board of directors here. Twitter was not for sale and didn't want to be for sale. It was Elon who forced the board to sell the company or risk the genuine approbation of Twitter shareholders who knew, deep down, that Elon's $44 billion offer was one that could not be refused. In fact, Elon's January-to-April romance of Twitter—played perfectly, I hasten to add—proves once again that everything is for sale on Wall Street even if there is no for sale sign posted. As Judge McCormick correctly pointed out during the recent hearing, Elon signed a contract to buy Twitter without doing due diligence and with few ways to get out of buying the company, even though it wasn't for sale and still doesn't want to be sold to him. He can't now turn around and use as an excuse for not buying the company that he's discovered things about the company that make him not want to buy it, especially when he chose not to do due diligence.

Even the richest man in the world can't have it both ways, contractually anyway. Or let's hope he can't. Because if Elon gets away with weaseling out of the contract he signed to buy Twitter, then our business affairs will go the way of Republican politics, and I'm pretty sure that no one wants that, not even Republicans. I mean, Steve Schwarzman, our aspiring Treasury Secretary, would not be Steve Schwarzman if heavily negotiated contracts, entered into voluntarily, have no meaning and can be tossed away on a whim. The same could be said of most any Wall Street or business leader whose successes are built on the foundation of contract law.

So Elon will lose the Delaware trial, as he must, whistleblower amendment or no whistleblower amendment. What will soon become apparent to everyone involved is this: What will Elon have to pay Twitter to push this whole sorry incident into the dustbin of history where it belongs? I have suggested, repeatedly, that it will take $5 billion of Elon's cash, which he has already raised by selling off some of newly rebounding Tesla shares, to put this matter behind him. And $5 billion will probably be what it will take, at least, for Twitter to figure out how to become a real company rather than just an outlet for our culture's worst instincts.
FOUR STORIES WE'RE TALKING ABOUT
Biden Success Paradox
Elite liberals seemed ready to shiv their unpopular president into retirement, but the worm has turned.
TARA PALMERI

CNN's Rumor Mill
Dylan and Peter discuss the latest anxieties bubbling up inside Hudson Yards.
PETER HAMBY & DYLAN BYERS
You received this message because you signed up to receive emails from Puck

Was this email forwarded to you?

Sign up for Puck here

Interested in exploring our newsletter offerings?

Manage your preferences

Puck is published by Heat Media LLC

227 W 17th St

New York, NY 10011

For support, just reply to this e-mail

For brand partnerships, email ads@puck.news