Good morning,
Happy Saturday and welcome back to The Backstory.
There was so much great stuff to read on our platform this week: Dylan Byers had the scoop on the battle between Apple and Amazon to stream the NFL before taking us inside the WaPo-Biden kerfuffle; Julia Ioffe explicated the challenges that Brittney Griner is facing in Russia's byzantine legal system; Matt Belloni previewed Netflix's next challenges in the metaverse; Tara Palmeri talked to Biden's campaign manager about his 2024 strategy; and Eriq Gardner unveiled an $8 billion suit of the century that will redefine the music industry.
Check out these stories, along with the rest of our best work from the week, via the links below. And stick around for the backstory on how it all came together.
ADVERTISEMENT

WALL STREET:
Bill Cohan unfurls Warren Buffett's newest counter-intuitive double-down.
and…
Tina Nguyen explains Trump's incoming SPAC reckoning.

SILICON VALLEY:
Teddy Schleifer reveals how the tech elite are trying to fight the Roe reversal.

WASHINGTON:
Tara Palmeri gets the insider view on the Let-Biden-Be-Biden strategy for '24.
and…
Julia Ioffe explains what Brittney Griner is up against in Russia.
Bonus track!:
Tara and Julia chat about Trump's male fragility, DeSantis's charisma challenges, and more Pelosi succession drama.

HOLLYWOOD:
Matt Belloni previews life for Netflix and Disney in the metaverse.

MEDIA:
Dylan Byers details how the streamers are shelling out for the NFL, and why the WaPo is frustrated with Biden.

PODCASTS:
Listen to our signature Media Monday chat between myself and Peter on The Powers That Be.
and…
Matt analyzes Harvey Weinstein's enablers on The Town.

Meanwhile, I also encourage you to take advantage of our article gifting feature. You can share our work with your colleagues, friends, and family. Subscribers are entitled to 5 article gifts per month.
ADVERTISEMENT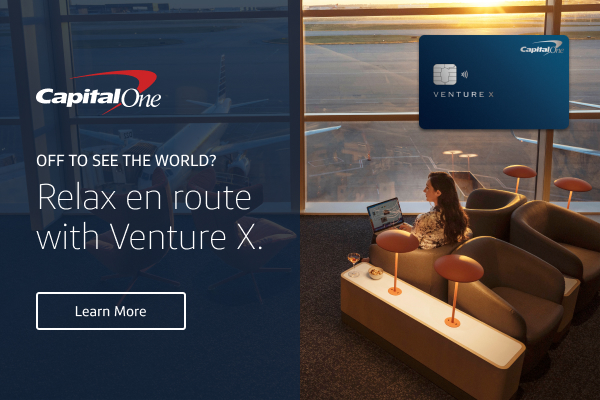 Whether you're traveling for work or leisure, the Capital One Venture X card makes your journey a little easier and even more enjoyable. That's because with Venture X, you get unlimited complimentary access for you and two guests to Capital One Lounges and 1,400+ lounges worldwide with our Partner Lounge Network—including Priority Pass™ and Plaza Premium Lounges.

As a new cardholder, you also can earn 75,000 bonus miles to put toward future travel when you spend $4,000 within the first three months, plus up to $300 in statement credits for bookings made through Capital One Travel. So, if you love to travel—and relax along the way—get Venture X, the card designed to take you further.
It was Monday morning, about a quarter past 8 a.m., when I hopped on the phone with Tara Palmeri to pre-game an interview she was about to conduct with Greg Schultz, the well-liked and much admired political consultant who ran Joe Biden's unexpectedly successful 2020 primary campaign.

Schultz, an Ohioan in his early 40s, was a funny custodian of the septuagenarian Beltway stalwart's political talents. But rather than run a Moneyball-style, machine-learning-ified, McKinseyied-up operation, similar to the message-tested and multi-layered Clinton operation, Schultz just let Biden be Biden during the primary. In the process, he blocked out all the armchair pundits who told him to impose discipline on the verbose and often meandering candidate.

For a time, these critics looked right. Biden's disappointing early showings in Iowa and New Hampshire foreshadowed an early exit for a historical fellow who'd spent nearly a half century in the elite realm of public service. But Schultz, who had spent a great amount of time during the Trump years watching Biden connect individually with voters on the rope lines, realized that the outside criticism missed the point. He continued to Let Biden Be Biden, a recognition that the candidate's overwhelming humanity and experience outweighed the messaging gaffes.

After Biden's sea-change-signaling primary victory in South Carolina, Schultz's strategy seemed prophetic. And yet, at the same time, his role in the campaign would soon be layered as the Democratic party threw its operational and financial support around Biden, which resulted in bringing in the A-team. (It's easy to forget that the well-regarded strategist, Jen O'Malley Dillon, who is Biden's deputy chief of staff and could run his re-election bid, initially went to work for Vanity Fair cover star Beto O'Rourke.)
ADVERTISEMENT

Indeed, the Biden carpetbaggers ran a successful, disciplined, and let's-restore-the-soul-of-the-nation messaged campaign. And given the nature of peak Covid America, Biden could be largely quarantined in his Rehobeth basement, working out on his Peloton, confident that his increasingly integrated coalition, managed by the pros, with the gift of electorate-enhancing mail-in voting, would win the day. It sure did, even as Trump tried like hell to overturn the election. Many thought Schultz would end up in the White House, a recognition of his wisdom about Biden's preternatural, uncoachable political skill. It didn't turn out that way.

During our conversation, Tara was focused on getting Schultz's impression on what has gone wrong, optically, at least with Biden's presidency. Despite managing through the worst of Covid and passing historic legislation, he polls in Trump territory and has seen his narrative bewitched by political booby traps from the Afghanistan pullout to gas prices. His administration's recent attempts to fight back with messaging and optics haven't effectively moved the needle, at least as far as polling is concerned, as Republicans effectively leverage inflationary fears for their political gain. And matters appear to be exacerbated by the now-open conversion, advanced by a series of Times articles, that Biden's age should disqualify him from running again in 2024. Mark Leibovich recently articulated this point in The Atlantic and has reiterated it cogently on the stump for his latest best-seller, Thank You for Your Servitude.

In her scintillating piece, Biden's Advanceman on 2024 and Beyond, Tara and Schultz get into what worked about Biden's 2020 strategy, what he's departed from, and how it could be re-applied in the next election. Does Schultz think that Biden should run in '24? Absolutely, but not for the reasons that you might expect. Meanwhile, as Dylan Byers reports, the president must also now contend with the diminished support of D.C.'s hometown paper, The Washington Post, its publisher Fred Ryan and owner Jeff Bezos after an enraging, if necessary, bit of fist-bumping realpolitik diplomacy with M.B.S. Indeed, these are precisely the sort of inside conversations that percolate at the most elite levels of Washington and the national party, and the sort of stories you can only read at Puck.

Have a great weekend,
Jon
You received this message because you signed up to receive emails from Puck

Was this email forwarded to you?

Sign up for Puck here

Interested in exploring our newsletter offerings?

Manage your preferences

Puck is published by Heat Media LLC

64 Bank Street

New York, NY 10014

For support, just reply to this e-mail

For brand partnerships, email ads@puck.news