Good evening, I'm Dylan Byers.
Welcome back to In The Room, my biweekly email on the inner workings of the media industry. Today, I chatted with our co-founder and editor-in-chief Jon Kelly about Brian Roberts' M&A appetite, and the truth about Shari Redstone and Bob Bakish's Paramount position. Plus, some fallout from the ongoing anxiety inside Chris Licht's CNN.
P.S. As a reminder, you're receiving the free version of In The Room at . For full access to Puck, and to each of my colleagues, you can subscribe here.
Sponsored by A&E®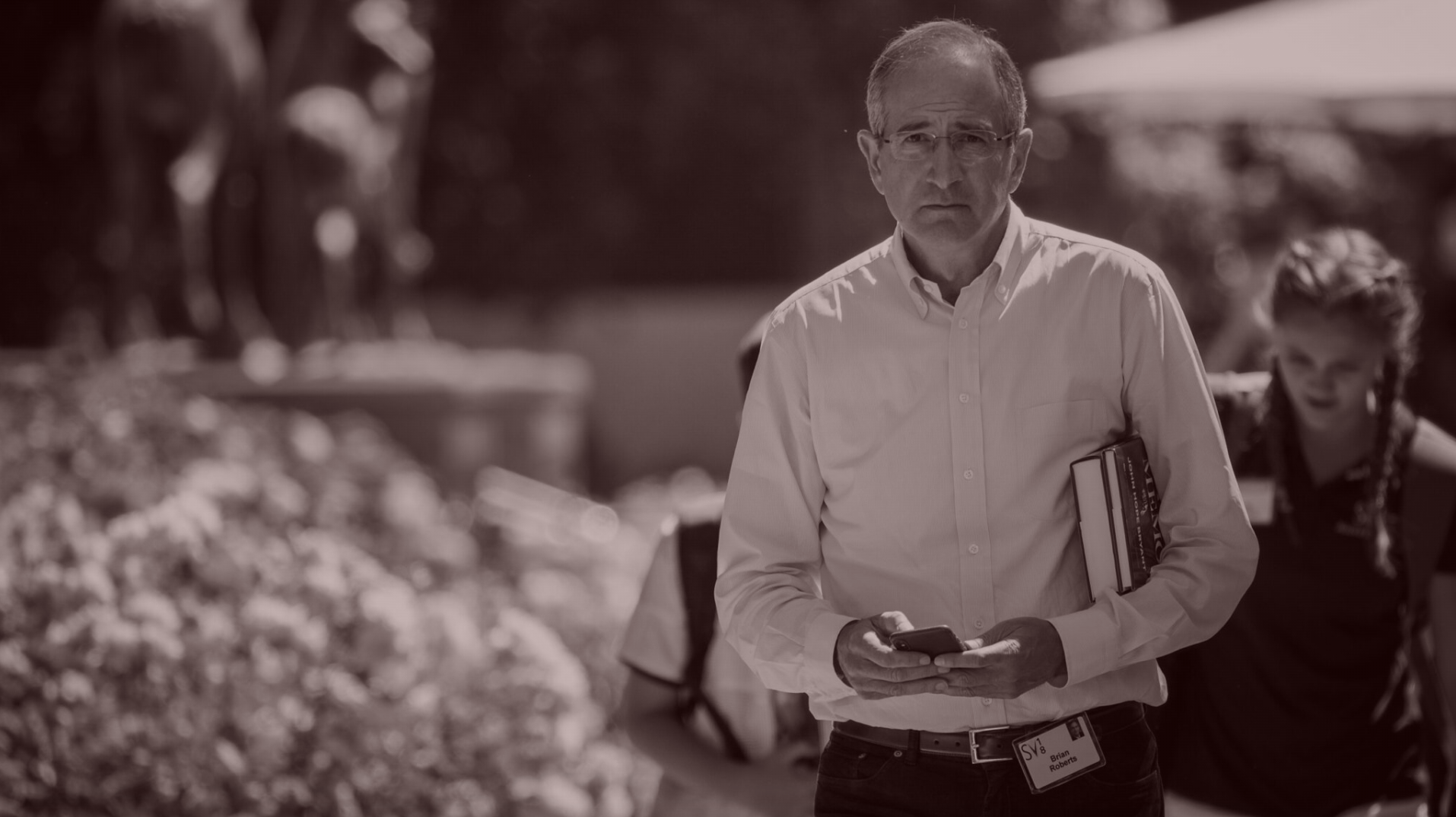 More Brian Roberts & Chris Licht Buzz

The inside conversation about Brian Roberts' M&A appetite, and the truth about Shari Redstone and Bob Bakish's Paramount position. Plus, some fallout from the ongoing anxiety inside Chris Licht's CNN.
Jon Kelly: You've unearthed some great reporting lately about Comcast's interest in EA Sports, and its desire to spin it off with NBCU. In one configuration of the deal, which inevitably fell apart, EA C.E.O. Andrew Wilson would have run the combined entity and Jeff Shell would have ascended to a role at Comcast. Do you think Brian Roberts blinked at the idea of entrusting so much authority to an outsider?
Dylan Byers:Absolutely. Control is extremely important to Roberts. He and his family actually own just 1 percent of Comcast, but they control the company by holding one-third of the voting power through Class B shares. Needless to say, Roberts' definition of control likewise extends to having the power to appoint his deputies across the organization, including NBCUniversal. Jeff Shell is a Roberts loyalist, after all, and the two men get along well.
Under the terms of the proposed NBCU-EA deal, the Roberts family would have maintained control of the newly combined entity, but leadership would have passed to Andrew Wilson. Surely, Roberts had reason to believe that Wilson would be a capable leader. He's been C.E.O. of Electronic Arts for nearly a decade. And, as I've reported, Bob Iger even talked to Wilson back in late 2017, early 2018, about taking the helm at ESPN.
All that said, a major media company, like NBCU-EA, and a sports network, like ESPN, are two very different beasts. Last week, I was told that part of the reason the deal fell apart was because Wilson failed to impress everyone at Comcast and NBCUniversal. There were other, arguably more important factors, of course—most notably, disagreements over price—but I would not be at all surprised if Roberts wasn't 100 percent convinced that he wanted to put an outsider at the helm of his media giant.
In a post-correction equities market, Comcast now looks like a real whale with its $200 billion market capitalization, which is about the same as Disney, and twice the size of Netflix. Why the eagerness to keep scaling up?
The Disney and Comcast market caps get lumped together a lot because they're roughly equal, but let's remember that one of these companies is an entertainment kingdom and the other is a telecom giant that contains a media division. If you single out NBCUniversal and compare it to Disney, there's quite a bit of daylight between the two. Moreover, Disney has a vast array of highly monetizable I.P., including the Marvel Cinematic Universe, Star Wars, Pixar, Mickey Mouse and so on, as well as a very robust streaming service. NBCUniversal has a handful of less lucrative franchises, like Jurassic Park and the Minions movies, as well as a considerably less popular streaming service that even its own executives describe as supplemental. NBCUniversal does have a great sports business, like Disney's ESPN, but sports aren't something you own, they're something you rent...
ADVERTISEMENT

FOUR STORIES WE'RE TALKING ABOUT





McConnell's Mega Mess

Tara Palmeri joins Peter to discuss the rebel-led effort to unseat the octogenarian Senate minority leader.
PETER HAMBY






Warner's Disney Gamble

Zaz's new film chiefs need more than Igerian ambition to compete with the Marvel Machine.
MATTHEW BELLONI









The ZIRP Party's Over

Will ending the punchbowl lead to a short-term recession, midterm bloodbath, and rebound in '24?
WILLIAM D. COHAN
You received this message because you signed up to receive emails from Puck

Was this email forwarded to you?

Sign up for Puck here


Sent to

Unsubscribe


Interested in exploring our newsletter offerings?

Manage your preferences


Puck is published by Heat Media LLC
64 Bank Street
New York, NY 10014

For support, just reply to this e-mail
For brand partnerships, email ads@puck.news