Happy Friday, I'm Dylan Byers.
Welcome back to In the Room, my biweekly private email on the intrigue and inside story behind what's going on in the media industry.
In today's column, some scoops on Justin & Ben Smith's Semafor, which despite its global ambitions will start with a heavy focus on Washington—the site of tonight's "non-launch" launch party.
SPONSORED BY FACEBOOK

Later tonight, Justin Smith will open his home in Washington's baronial Kalorama neighborhood for an "informal get together" to celebrate Semafor, the new global media start-up that he and Ben Smith plan to launch this fall. The event, which is "not a launch party," according to the invitation, is nevertheless among the most buzzed-about shindigs on the White House Correspondents Dinner circuit this year—largely because, three and a half months after the Smiths announced their start up, and then semi-breathlessly kept announcing it in a series of early leaks, almost no one in media or politics has any idea what it's going to look like, who's going to be writing for it, or how it intends to differentiate itself and follow through on its promise of better serving the 200 million college-educated, English-reading people who, according to the Smiths, are underserved by the myriad English-language news organizations that already exist.

After the early press wave, The Smiths went underground and began the hard work of raising a business from scratch. They started soliciting capital from family offices and ultra-high-net-worth individuals. They eventually announced hires, such as Caitlin Roman, a former Athletic executive, to run product; Mark Wilkie, the former Buzzfeed C.T.O., to run technology; Rachel Oppenheim, formerly of The New York Times Company, to oversee revenue; Gina Chua, formerly the executive editor of Reuters, to become Ben's deputy editor; and Steve Clemons, formerly of The Atlantic, to oversee events. Like everyone else running a new venture, the Smiths missed on some things and learned along the way. And spent zillions of hours with models and lawyers.

By the way, Semafor is ostensibly a competitor to Puck, but I also realize that new journalistic ventures can raise the tides for everyone, so I'm rooting for these guys. I've also known both of them for years, and spent two memorable months working for Ben at Politico, just before he joined BuzzFeed. Obviously I'm a reporter first, but not an entirely disinterested party as an equity holder in Puck's business.

What interests me most about Semafor, however, is the lack of clarity around what it will actually be—beyond a global collection of national and regional newsrooms that aspire to be smart, scoopy, and nonpartisan. Justin likes to talk at length about innovations to combat partisanship, Western parochialism and information overload, but without specifically saying what those are. This lack of clarity around Semafor, which may be for competitive purposes, has already made it hard for the Smiths to execute on what will be an essential component of the business: hiring great journalists who will make the company successful, and not just another Quartz.
ADVERTISEMENT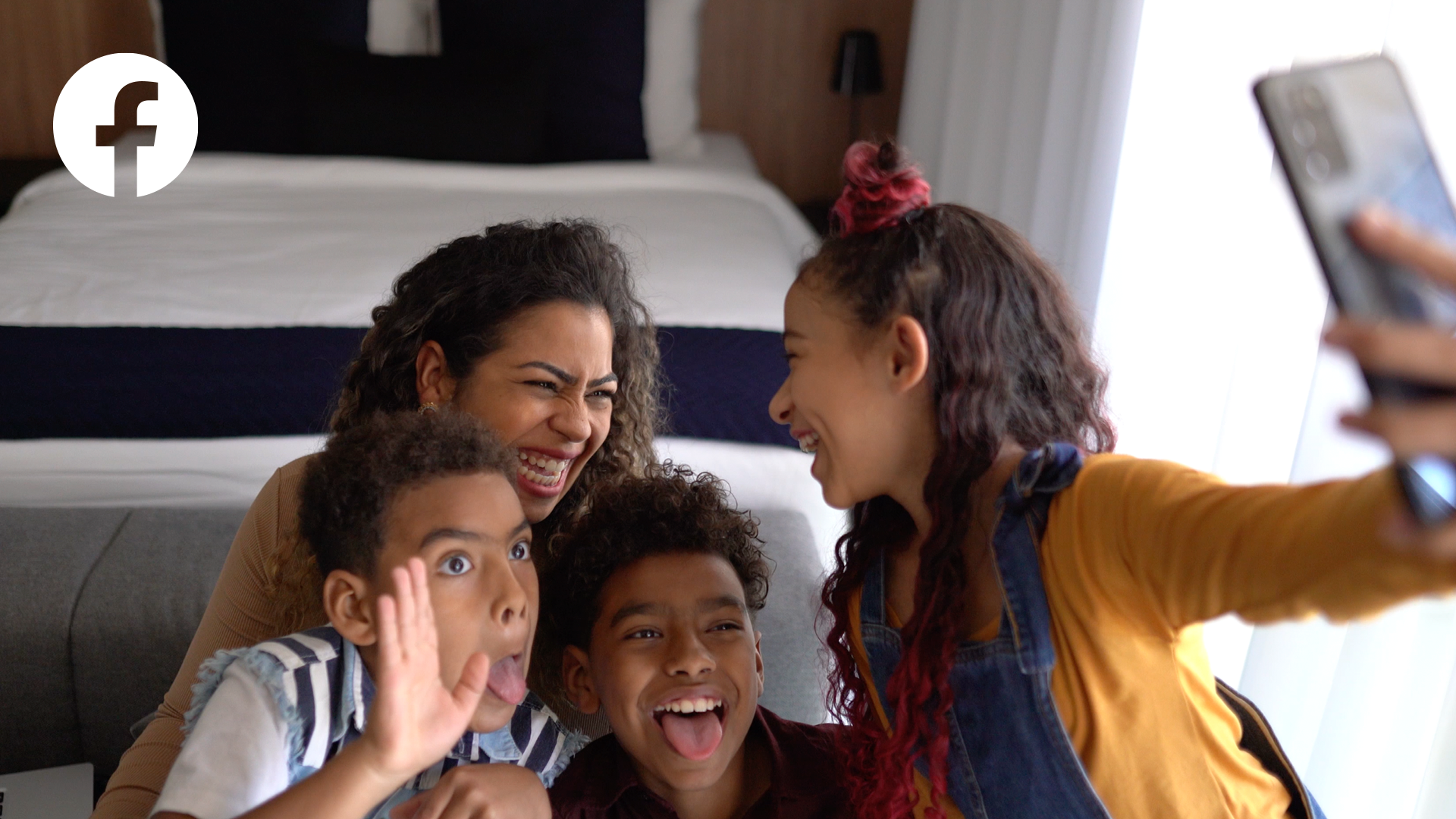 We build tools that give you control and help keep you safe

Real connection can only happen on safe platforms. So we build tools to protect our communities.
Privacy Checkup, where you can manage your privacy settings and control who sees what you share
Industry-leading AI that detects and reacts to harmful content faster than ever
The Smiths' decision to host Semafor's first party in Washington on the eve of the town's biggest annual party is fitting. Despite their long-term global ambitions, Semafor will actually launch as a Washington-focused publication, I've learned. In an hour-long phone call with the Smiths—mostly Justin, with Ben lurking in the background to avoid being chastised by a flight attendant—I was told that Semafor will go to market this fall with approximately 30 editorial staffers and a focus on Washington and one other non-U.S. market that the Smiths declined to specify. Singapore? London? Brussels? When asked why they wouldn't disclose it, Ben said they were "still throwing darts at the map." Nevertheless, they will launch their sign-up page later today, ahead of the party.

Justin insisted that the company is built around the premise of cutting through the noise, finding format innovations, and communicating global perspectives. The Smiths are still learning how to talk about Semafor publicly, to be sure, which can be circular before the actual product exists. But there is a sort of Axios-with-a-passport vibe, at least at the start. And it's hard not to feel as though Justin is still molding an observation that he first had early in his career, as an executive working on The Economist's Asian business, that he developed via his co-creation of Quartz, and through his stewardship of Bloomberg Media—the notion that there is an underserved Lufthansa lounge audience, and that there is a never-ending ad market that is hyperventilating to reach them. One also gets the sense that Ben is an editor's editor who believes this vision is the most sustainable way to allow him to do the work that most satisfied him at BuzzFeed, but with a pace and refinement that befits this point in his career and his stature in the business.

Over time, Justin said, Semafor will reach its "mature state vision, blanketing the globe with regional and national editions linked together by an editorial sensibility of really strong journalism." But it will start "in a disciplined way" in Washington (and that one other market), with a heavy emphasis on politics and policy and a mission to "talk about Washington to the world."

Semafor is indeed playing for the long term, and requires as much of its investors as its staff. The Smiths, to be sure, aren't messing around. Justin suggested that they are close to closing a Series A financing round of around $25 to $30 million in capital from wealthy individuals and family offices. This financing decision reflects the long-term nature of The Smiths' commitment to the business. Family offices tend to invest together since they share a longitudinal return horizon and they tend to be passive—i.e., they'll have an interest in the business but likely won't require a path to "ball control," the financial term of art for being able to take over the cockpit. The long-term view was reflected in conversations that I've had with people who Ben and Justin have recruited, many of whom said they were offered equity that would vest on a ten year schedule.

Justin wouldn't specify the precise type of financing. I had heard whispers that they raised their initial cash through SAFE financing, which only converts to equity upon a trigger event, such as raising a new round. He also brushed off my questions about valuation. Though one supposes that, given that sort of haul, the company could be valued out of the gates at at least $50-million plus, and that may even be a low estimate. Heavy cake.

Semafor gossip, as you would expect, is loudest in journalism circles. Ben may have scored on Clemons, who is a real Beltway get, but he ended up losing Mike Bender, formerly of The Journal, to The Times. (Ben wanted Bender to serve as Washington bureau chief; Bender, to his credit, may have been creating a bidding war for himself.) Ben has also been rumored to have tickled a number of high-profile journalists—Maggie Haberman, Jonathan Swan—who proved reluctant to leave their institutions. One person that he courted mentioned to me that the longer vesting schedule was an impediment. Ben told me he has been "hearing from and talking to lots of great reporters and editors" but couldn't recruit in earnest until the summer, when Semafor was closer to launch, and presumably when the rest of the proceeds are in the bank account. "Having been there, you don't want reporters hanging around with nowhere to write," he said.

The Smiths have, however, hired Richard Turley, the design wunderkind who once re-imagined Bloomberg Businessweek. Among other things, Turley was responsible for a cover depicting the United-Continental merger that featured two airplanes copulating in the friendly skies. Mike Bloomberg probably had a hysterectomy when he picked up the issue at Gracie Mansion, but Norm Pearlstine and the guys at Bloomberg loved it. Turley also worked at MTV and Wieden Kennedy, the ad agency. They'll be announcing the hire tonight at Justin's party in Kalorama.
ADVERTISEMENT

The Ten Year Time Horizon
In media circles, there is both great enthusiasm and a little bit of schadenfreude-adjacent skepticism of Semfor. This is to be expected. The Daily Beast recently joked that the name sounded like an erectile dysfunction drug, but that is kind of the least of it. In reality, Ben and Justin are incredibly successful executives who've risen to their stations without punching up or down, an admirable and unlikely trait in this business, and one that draws suspicion. And instead of pouring their energies into some NFT shenanigans, or how-to Patreon scheme, or becoming Amazon spokespeople, they've come up with an ambitious idea and are racing towards it. I've been around the news business long enough to know that this kind of passion, multiplied by access to capital, inspires a tad bit of jealousy.

That $25 to $30 million will give them a long runway to find their footing. And the focus on the international scene will probably give them cloud cover to try out some news ideas outside the purview of their hawkishly observant journalistic peers. That said, the news business is an evolving two-way marketplace: consumer habits are changing just as rapidly as the models that generate the revenue and pay out the talent. Ben and Justin may be about as successful as any journalist execs of their age, but Semafor's success (and their investors returns) are predicated on whether they can figure out the next ten years as well as they fared in the last decade.
You received this message because you signed up to receive emails from Puck

Was this email forwarded to you?

Sign up for Puck here

Interested in exploring our newsletter offerings?

Manage your preferences

Puck is published by Heat Media LLC

64 Bank Street

New York, NY 10014

For support, just reply to this e-mail

For brand partnerships, email ads@puck.news