Happy Monday, I'm Eriq Gardner.
Welcome back to The Rainmaker! And good Martin Luther King Jr. Day.
This week, I've got some new information on the Connecticut Screwjob, otherwise known as Vince McMahon's power move to retake the WWE as it prepares for a huge sale. Also in this week's email: Elon Musk, NCAA athletes, O.M.G. dolls, Big Law defectors, and more. Let's get to it.
Elon Musk and the rest of Tesla's board will defend themselves at a securities fraud trial in San Francisco this week over Musk's infamous "taking Tesla private at $420" tweet. A federal judge has already ruled the 2018 tweet to be false. The question for the jury is whether the tweet damaged the suing shareholders by impacting the company's share price. Among those scheduled to testify are Musk, Larry Ellison, James Murdoch, and officials from Saudi Arabia's Public Investment Fund (although they're making a last-second bid to assert sovereign immunity to dodge the subpoena).

Incidentally, controversy over that same tweet previously led Musk to come to a deal with the S.E.C. He agreed to have social media posts about Tesla vetted. On Thursday, Musk's attorneys argued to the Second Circuit Court of Appeals that the S.E.C. couldn't enforce that arrangement without violating his First Amendment rights. Musk will probably have better luck bringing an edit button to Twitter than ripping up the settlement, but we'll see.

Summary judgment briefs are imminently due in the blockbuster Dominion Voting defamation case against Fox News over 2020 election conspiracies, giving the public a first look at evidence collected during discovery. That includes Sean Hannity's deposition, Tucker Carlson's text messages, and more. But unless there's a leak, don't expect to hear that much at first: the briefs will be sealed for about a month. (Rupert Murdoch's deposition is also coming in the next few days and is part of a separate case against Fox Corporation.)

Meanwhile, there's been some drama over the fact that Kirkland & Ellis, one of the firms representing Fox News, represents the private equity firm that acquired Dominion and did due diligence on that 2018 deal. The big law firm didn't see a conflict, but not everyone agrees. At a hearing last month, a Dominion lawyer said he was "fairly stunned" that Kirkland would appear in this case for Fox and even told the judge that as a consequence, a Kirkland lawyer might be called to testify at trial.
Proskauer Rose surprised many in the legal community last month when it filed a trade secrets suit against its ex-C.O.O. Jonathan O'Brien, who was reportedly headed to Paul Hastings until being accused of hatching a plot to abscond with confidential information about the firm's attorneys and clients. On Thursday, O'Brien attempted to "clear his name" by explaining in a memo that he had planned to work over the holidays, and being a responsible fellow, he was merely collecting materials to do his job from a remote paradise near Madagascar. Here's the brief that details the alleged misunderstanding.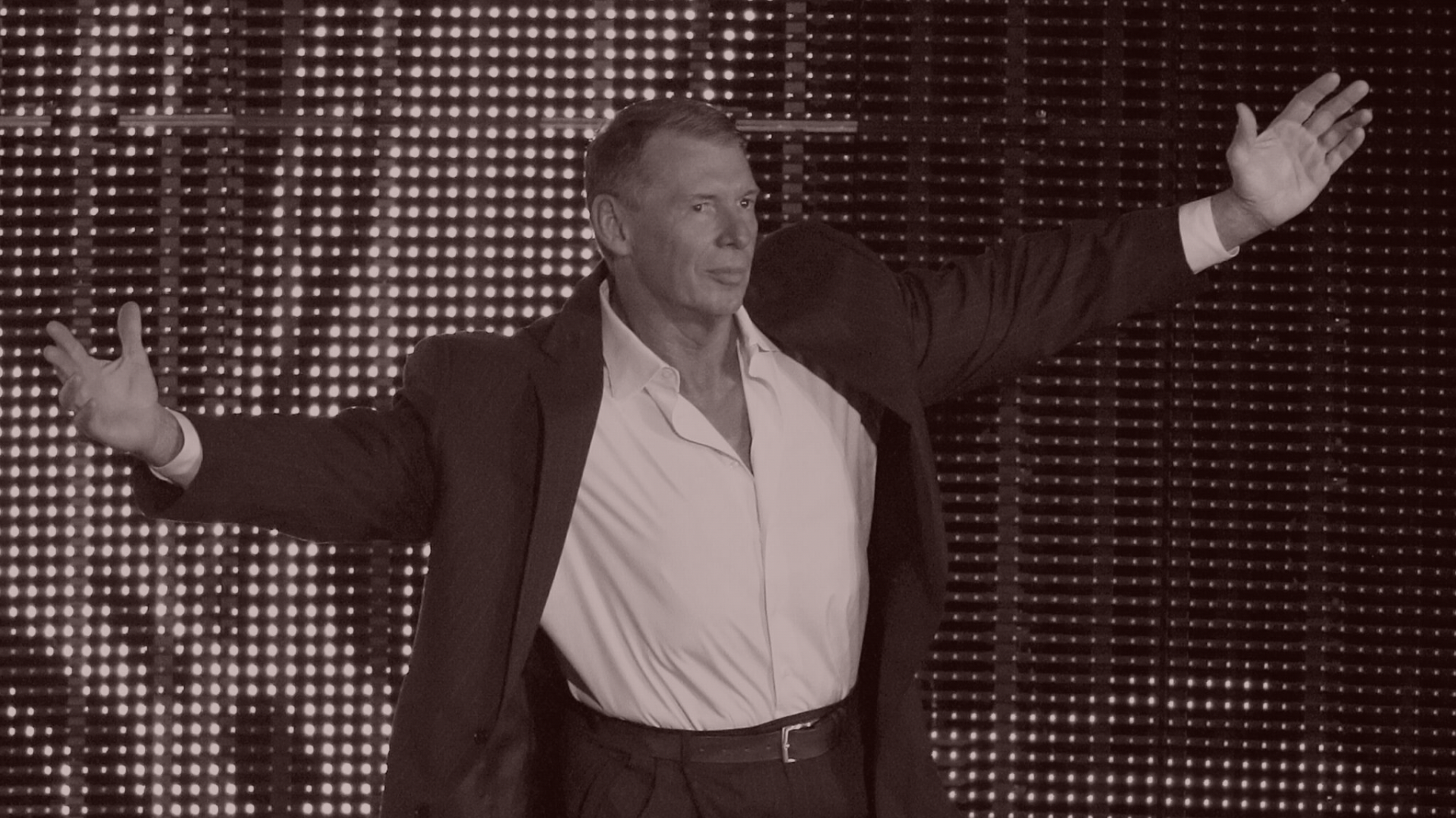 Vince McMahon's Stone Cold Legal Stunner
After subduing the board and body-slamming his critics, the pro wrestling outfit's controlling shareholder appears unstoppable. Could a long-shot shareholder lawsuit unwind his power before a sale?
Is there a wrestling term for Vince McMahon's shocking, yet not at all surprising, return to the WWE? After all, it was only six months ago that McMahon, now 77, abruptly retired from the pro wrestling outfit following revelations that he paid women nearly $15 million to hush up sexual misconduct allegations. Now he's back in characteristically provocative form, the master showman with a history of writing himself into the script.

McMahon's reappearance has consequences, of course. Those payments, which McMahon made without informing his board, are still being investigated by the U.S. Attorney's Office and the S.E.C. The WWE, which still enjoys strong TV and streaming ratings, is soliciting multi-billion dollar acquisition offers. And now McMahon also has to deal with a new shareholder lawsuit in the Delaware Court of Chancery over his power move to amend the company's bylaws, fire a third of the board, and reinstate himself as executive chairman.

Nobody on the WWE board thought McMahon's heel turn was a good idea, and I've learned that two factions emerged when the directors held several emergency meetings around Christmas: a few hardliners who were dead set against McMahon's return, full stop, and those who just didn't want that distraction now. The latter group made a concerted push to get McMahon to at least wait a few months until the WWE's annual shareholder meeting.

When that didn't work, the board informed McMahon in a Dec. 27 letter that they welcomed his input but that it wouldn't be prudent for him to formally return amid the government probes. The letter also included some barely veiled threats, alluding to secrets about McMahon that could put the company at risk if discovered, and a reference to a shareholder demand that the WWE sue McMahon. Attached to the letter was a settlement agreement. The company would waive any legal claim against Vince if he repaid expenses incurred to investigate him ($19.4 million, according to the WWE's third quarter earnings report) and also agreed not to assume an officer or director role until the investigations concluded.
A MESSAGE FROM OUR SPONSOR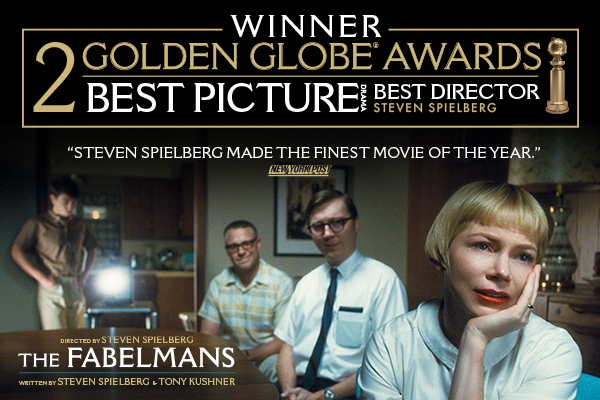 From Amblin Entertainment and Universal Pictures, Steven Spielberg's The Fabelmans is a coming-of-age story about a young man's discovery of a shattering family secret and an exploration of the power of movies to help us see the truth about each other and ourselves. Time Magazine calls The Fabelmans the best film of the year. Winner of two Golden Globe Awards including Best Picture (Drama) and Best Director. Now nominated for 2 Screen Actors Guild Awards including Best Ensemble Cast and Best Supporting Actor (Paul Dano), a Directors Guild Award for Best Director (Steven Spielberg) and a Producers Guild Award for Best Picture. For your consideration in all categories including Best Picture. Now playing in theaters.

McMahon wasn't deterred. Instead, he reacted with a fury that will surely go down in Chancery lore. He swiftly ousted three hardliners from the board (JoEllen Lyons Dillon, Jeffrey Speed and Alan Wexler) in favor of two loyalists who had previously left the company (George Barrios and Michelle Wilson). He also unilaterally amended the company's bylaws so the board could not adopt a poison pill that diluted his voting power—preventing them from moving forward with any sale or media rights deal without his say. Rather than fight him, two more directors resigned, including Man Jit Singh, who had led a special committee investigating him. Even McMahon's own daughter, Stephanie McMahon, the company's co-C.E.O., didn't stick around. That left Nick Khan—a former CAA dealmaker and the company's other chief executive—remaining with Stephanie's husband, Paul Levesque (the former wrestler known as "Triple H" who now acts as chief content officer), plus a half-dozen suddenly chastened directors.

Within days came a press release announcing that McMahon had unanimously been elected chairman of the board. In other words, he body slammed his opponents into submission. The board is his to rule with an iron fist. Or is it?
The WWE has a dual-class share structure that allows McMahon to control the company even if he doesn't hold a majority economic interest. Specifically, he controls 81 percent of its voting power despite owning just 39 percent of the equity. That's not totally unusual—media players including The New York Times Co. (the Sulzbergers), Alphabet (Larry Page and Sergey Brin), Snap (Evan Spiegel), and Meta (Mark Zuckberg) maintain the same system.

A still-developing body of law determines what controlling shareholders can and can't do alone, as evidenced by several recent high-profile power struggles. Perhaps most famously, Shari Redstone fought in 2018 with a CBS board led by Leslie Moonves after her father Sumner exited the picture and she pursued a CBS merger with Viacom. The two traded blows in Chancery with dueling interpretations of bylaws and Delaware corporate law, and ultimately, she came out on top, in part because Moonves became embroiled in a sexual misconduct scandal. There was also the case of Steve Wynn, who at 76 had to resign as chairman and C.E.O. of Wynn Resorts upon revelations of payments to hush allegations of sexual misconduct. Nevertheless, as controlling shareholder, Wynn continued to wield his outsized influence on the company board until his ex-wife, ​​Elaine Wynn, got the terms of an old divorce settlement changed so that she could vote her shares as she was once prevented to do. In that instance, Wynn lost his grip on the company's board.
The McMahon saga appears to be a worthy sequel to the Redstone and Wynn situations, perhaps with a whiff of Succession too. The WWE board may have tapped out, but a pair of shareholder lawsuits, consolidated on Friday, contend that the company's charter and Delaware law don't allow McMahon to wrest power away from the board as he did. A motion for a preliminary injunction should arrive in the next few days. These shareholders, backed by several law firms, aim to unwind McMahon's maneuvers and unshackle the board. That said, even if Vince took improper shortcuts in retaking the throne, he, as controlling shareholder, likely will get his way anyway. There's no ex-wife this time.

The bigger concern may be how this all impacts the WWE sale, what should be a crowning moment for the company. What do potential buyers think of the ongoing involvement of a guy who secretly paid millions in hush money? How might those civil cases, including anything coming from government regulators, interfere with the sale process? And finally, what exactly does Vince McMahon want?
When McMahon announced his comeback, some analysts floated the theory that he could be reasserting himself to stop the WWE sale. CNBC's David Faber reported last week that potential buyers had doubts about whether McMahon truly wanted to sell. Conversely, I've heard speculation that Stephanie and her husband didn't want to sell, and that's precisely why he came back and she left.

For what it's worth, those who I've spoken to at the WWE believe McMahon does want to sell, and that there's a reason Vince couldn't wait until the shareholder meeting. In case there were any doubts about his intentions, the WWE announced late last week that it has tapped The Raine Group as its financial advisor and Kirkland & Ellis as its legal counsel. Yes, under McMahon's watch, the WWE has firmly hung up a "For Sale" sign.

While the M&A environment doesn't figure to be hot this year, a potential transaction is driven by several factors. WWE continues to be a proven draw to a demographically diverse and youthful audience. The wrestling outfit's major rights deals with Fox and NBCUniversal both expire next year and so WWE was already planning on negotiating this year. New deals must come. A broadcaster or streamer might find it more economical to own the company instead of leasing rights. Plus, this is a merger that doesn't figure to trigger much antitrust concern from the Biden administration. A sale could come together as soon as three months from now, a WWE source tells me.

As for who might be buying, the hot rumor last week that the Saudis had the upper hand appears to be unfounded. (Indeed, to assuage nervous talent, company leaders have spent extra hours shooting that one down.) Disney remains a possibility given that Bob Iger has a history of making splashy I.P. acquisitions, although the culture fit of a family-friendly giant with a sexually-charged wrestling outfit appears to be a poor one. (Plus, Iger is unlikely to pull this kind of trigger with Nelson Peltz mounting a proxy battle.) Comcast's NBCU is the betting favorite given the history between the two companies and the prospect that WWE could be used to help Peacock in streaming. Some also believe Endeavor may be a bidder given synergy with the UFC, although that would probably be a heavy debt lift for Ari Emanuel's company. Don't count out John Malone's Liberty Media, which acquired Formula One in a savvy, underrated deal five years ago. It doesn't hurt that Liberty has afforded its acquisitions great independence in operations. Finally, as far as true wildcards go, there's the smaller competitor, AEW (All Elite Wrestling), owned by the same Shahid Khan family that owns the NFL's Jacksonville Jaguars. That organization might not be able to offer as much money, but fiduciary duties notwithstanding, the Khan family could attempt to offer McMahon an ongoing role in their company's leadership. It's possible, after all, to go far by playing to this man's vanity.
Here's another fun under-the-radar trial beginning this week: In Los Angeles, hip hop stars Clifford "T.I." Harris and Tameka "Tiny" Harris are taking on MGA Entertainment over a doll product line called "L.O.L. Surprise! O.M.G." The dolls allegedly infringe the trade dress and misappropriate the likeness of a girls group the Harrises founded called "OMG Girlz." The toy company contends its dolls don't share an identifiable similarity, and even if they did, the dolls make transformative use of OMG Girlz' likeness. Also, MGA contends that the dolls in no way threaten the market for celebrity memorabilia. Those issues will be for a jury. For more info, see the judge's summary judgment ruling. Pictures on page 18!
I'll be tuning into oral arguments at the Third Circuit Court of Appeals on Wednesday in the case of Ralph Johnson, et al v. NCAA, et al. This dispute could radically shift the economics of college athletics by classifying athletes as "employees" under the Fair Labor Standards Act. If so, many college athletes could be entitled to minimum wage and overtime, among other things. This hearing is part of a transformative moment for the NCAA. That's a topic I definitely have plans to revisit very soon. For now, here's the hearing live stream.
Mark Davies at Orrick has signed up to handle a petition asking the Supreme Court to review whether A.I. can be an "inventor" of a patent. Davies is co-chair of the firm's appellate group and the author of the treatise, Artificial Intelligence: Law & Litigation. If the justices grant a review, this could become a very big case next term. Meanwhile, down at a lower court, a summary judgment motion was just filed in the separate case over whether A.I. works are copyrightable. Read here.
And speaking of A.I.…
Does A.I. Also Have a Dream?
It's Dr. Martin Luther King Jr. Day, and I'm contemplating whether technology will exacerbate racial discrimination or help alleviate it.

One development caught my eye this past week. It was a post from Roy L. Austin, Jr., Meta's VP of civil rights and deputy general counsel. He introduced something called the Variance Reduction System that uses machine learning to ensure that an ad's actual audience closely resembles its eligible target audience. The system was developed in collaboration with the Department of Justice as part of a consent decree that settled charges that Facebook violated the Fair Housing Act by letting advertisers in the real estate market exclude certain demographics, like African Americans. In short, Meta is now leaning on A.I. to solve some of its algorithmic bias.

That's a sign of things to come. This past Tuesday, the Equal Employment Opportunity Commission published a draft of its latest plan to tackle bias in hiring. For the first time, the federal agency is focusing on the "increasing use of automated systems, including artificial intelligence or machine learning, to target job advertisements, recruit applicants, and make or assist in hiring decisions." The EEOC is seeking public comments and is hosting a hearing on this subject on Jan. 31.

That's all for today. Send comments, suggestions, and Wrestlemania memories to eriq@puck.news
FOUR STORIES WE'RE TALKING ABOUT
An Oscars Oops
Academy president Janet Yang's faux pas isn't even the weirdest drama of the season…
MATTHEW BELLONI

Iger's Full Nelson
Disney has a major problem on its hands—whether Iger lets Peltz into the henhouse or not.
WILLIAM D. COHAN

McCarthy Roulette
News and notes on Ted Cruz's '24 calculation, the Santos sitch, a key DeSantis ally, and more.
TARA PALMERI

Peltz at the Gates
Activist Nelson Peltz seems out for Iger's blood. But does his thesis make any sense at Disney?
MATT BELLONI

Need help? Review our FAQs page or contact us for assistance. For brand partnerships, email ads@puck.news.
Puck is published by Heat Media LLC. 227 W 17th St New York, NY 10011.