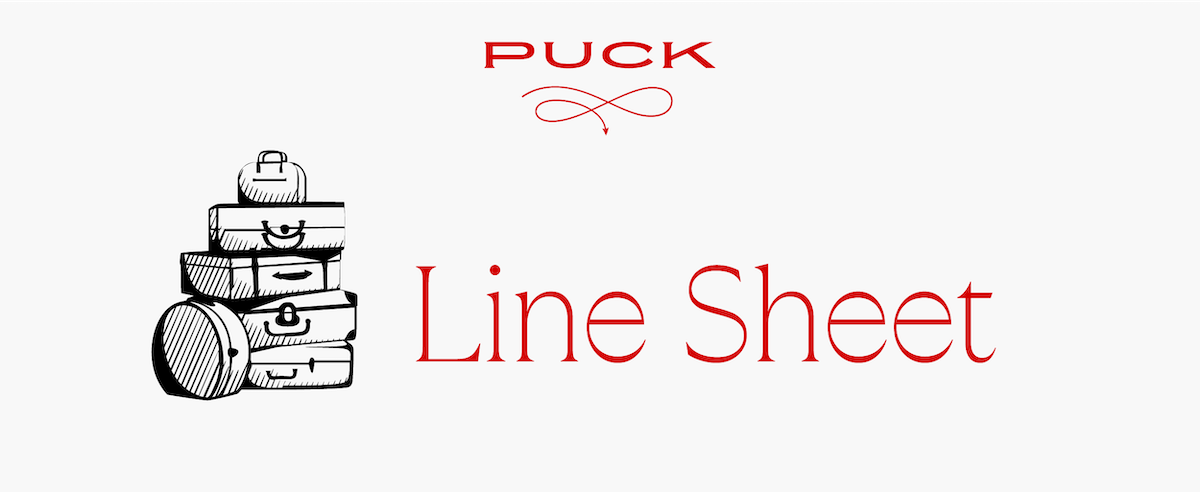 Hi, and welcome back to Line Sheet, where fashion is serious business. But let's not take ourselves too seriously, okay?

With that in mind, I hope you enjoy today's pokes, prods, and pats on the back. I'm here if you want to bitch about anything at all. (Just hit reply.) And if you're one of those people who feels super guilty because this email was forwarded to you, release your shame and sign up right here. You can use my not-so-secret code LINESHEET for a nice discount. You're the best!

Mentioned in this issue: Kanye West, Kanye's lawyer, José Neves, Dov Charney, Kylie, more Roger Lynch, Tim Stone, Beverly Nguyen, Sally Singer, Nick Fouquet, Sofia Coppola, and many more…
The Farfetch guessing game: Earlier this week, my guy Luca Solca wrote (and published in a note to investors) a letter to Farfetch C.F.O. Tim Stone, who arrived in August with more than 20 years of experience at Amazon. Luca listed out five scenarios for what Farfetch can do about its, uh, situation. As you may recall, the company just entered a deal to acquire 47.5 percent of Yoox Net-a-Porter Group in exchange for Farfetch shares. Presumably Richemont wanted YNAP off its books so badly that it took the shares, which have cratered in the year since the deal was announced, over a more preferable cash option. The optimistic case, of course, is that Richemont will benefit from a modest stock surge if the integration is a success, incentivizing both sides.At the end of its second fiscal quarter, Farfetch had $969 million in liabilities due within the year, and $1.9 billion in longer-term liabilities. Luca and his team at Bernstein are worried about Farfetch's ability to stay in business without restructuring. "The market is pricing Farfetch as if it had a high likelihood of going bankrupt, as its equity is now worth very little," they wrote. "It is debatable—from our analysis—that Farfetch has enough liquidity to get to the year end…." The scenarios outlined by Bernstein include: bankruptcy; a bail-out from Richemont (eek, nobody wants that); the intervention of other Farfetch investors, like Alibaba, to step in and pony up more money; the possibility that Farfetch miraculously starts working; or, finally, the possibility that Farfetch divests from some of its more experimental businesses and focuses on the core marketplace and white-label tech services, which is what investors have yearned for all along.

I called up a couple senior-level Farfetch employees to see what they thought, and my understanding is that the internal communication is along the lines of, we've got this and don't worry about the debt. Pretty much everybody understands that the ancillary businesses—mostly New Guards Group at this point, but also second-hand sneaker site Stadium Goods, which is performing—detract attention from the core business. Whether or not C.E.O. and founder José Neves is willing to let go of those businesses, however, is another story. If he needs the cash, the private equity vultures and loan-to-own investors will be circling with a proposal that only includes Luca's final option.
Yo, very rich people are still spending money: The financial fashion reports this week—Cucinelli raised its guidance, Hermès beat analyst estimates, Moncler's direct-to-consumer numbers were up by double digits, Kering missed forecasts—confirm what we already knew: very wealthy people who buy big-ticket items are still shopping, and people with less money who buy lower-ticket, but still expensive, items are not. Kering is disproportionately affected by this because its brands are emotional and driven by fashion, less by heritage. It's trying to change that with Gucci, the cash cow, but it warned that the transition out of the Alessandro Michele era and into the Sabato De Sarno era may take a beat—or several. A friend reminded me the other day that fashion is a mirror. I'd say that's the only idiom about fashion that holds true.
Re: Roger Lynch: Yes, yes, I could do a whole feedback section with anonymous quotes dragging the Condé Nast C.E.O. The most damning was a message from a friend of a board member, who said the board member called Lynch a "big mistake."But two things came out of Monday's story that are worth noting for future stories (both mine and the others who are working the beat). One is that a person who works directly with Lynch assured me that he does not actually have a fixed-term contract. Does that mean he is an at-will employee? Or that he's working off his original deal? I couldn't get a straight answer about that, but whatever deal he has with the Newhouses, it doesn't end in 2025. Another person reminded me that, while Condé Nast achieved positive EBITDA in 2022, that does not mean the company will get there in 2023. One might assume that CN had a choppy Q2 and Q3 in the post-ZIRP economic environment. (Ergo, the restructuring of CNE.) Anyway, the feedback was overwhelming, reaffirming that legacy media is indeed a thriving Line Sheet vertical.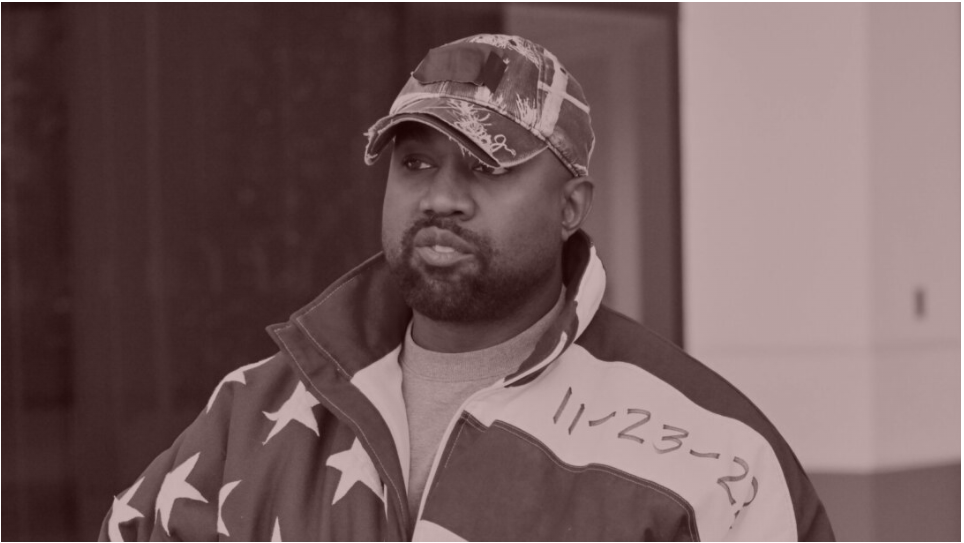 Oy Vey: Here Comes the Kanye Comeback Tour
A rumored (and swiftly denied) contract with a star shoe designer is making waves—not only because West is involved, but also because the new Yeezy shoe is looking… good?
It's been a year since Kanye West, now known as Ye (but come on), embarked on his antisemitism tour, costing him his Adidas contract, his Gap contract, his CAA contract, his Def Jam contract, and his place in the culture. Even off-price retailer TJ Maxx said publicly that it would no longer sell Yeezy leftovers. Balenciaga cut ties with him.West, of course, never entirely went away. There were the paparazzi shots of him and new wife, Bianca Censori; there were the snaps in Japan of him and Dov Charney, whom he recruited earlier this year to run the Yeezy business. Recently, rumors of a "listening party"—uh, also known as a concert?—in Italy have popped up in music publications and tabloids alike. Speculation aside, West has been working. Not only on music, but fashion, too, and it seems his comeback is imminent.

Just a few days ago, I was told by a solid source that West was working with David Tourniaire-Beauciel, arguably the world's most important shoe designer, on a new collection. More people, including a person who deals directly with Ye, said that yes, it was true. However, according to Tourniaire-Beauciel, he is not working with Yeezy. I asked him, via email, if he had any idea why people would say this.

"Maybe because it was an idea at some point," he said. A legal representative for Ye and Yeezy said that Tourniaire-Beauciel does not have a contract with Yeezy, and that he was not aware of any designs created by Tourniaire-Beauciel.

My sources remain insistent that there is a working relationship there, but for now I'm going to take Tourniaire-Beauciel and the Yeezy team at their word. If it were indeed true, Tourniaire-Beauciel would be a huge get for Yeezy. His 30-year-deep resume includes Margiela, Chloé (under Phoebe Philo), Jean-Paul Gaultier, Givenchy (under Riccardo Tisci), Robert Clergerie… the list is exhaustive. He is often credited with designing Balenciaga's Triple S sneaker, the dad shoe to end all dad shoes and the item that transformed the Balenciaga business. (Despite multiple reports saying so, however, Balenciaga has never confirmed that he was the designer.)

Like many shoe designers, Tourniaire-Beauciel is a contract hire, and often works for several companies at once. In this corner of the fashion industry, designers change jobs even more frequently than creative directors and are often contracted simultaneously with competitors. In the past few months, there has been quite a lot of movement between houses, although that's pretty normal.

Tourniaire-Beauciel became better known publicly when he launched Shoes 53045, a direct-to-consumer venture selling sneakers in the same vein of what Balenciaga was producing. But because he didn't use his own name on the label, he still remains fairly under the radar.

This rumor of this contract, though, and that West and Tourniaire-Beauciel were working together in Florence this summer, has made waves in certain circles. Not only because it's with West—known to pay exorbitantly high salaries to creative consultants in order to keep them close, despite the controversy surrounding him—but also because the product that Yeezy is currently making, no matter who is actually designing it, is looking… good.
What will the world do if Yeezy releases a "good" shoe? Since his meltdown last fall, West has not apologized or attempted to make amends for his comments, which many have excused as a sign of failing mental health rather than blatant racism or antisemitism. (I know Jewish people close to him who refuse to believe he is an antisemite.) But he has, in recent months, refrained from using social media, indicating a clarity of mind that perhaps he did not possess in late 2022. For instance, he has been notably silent regarding the Israel-Hamas war.Then again, on October 2, Ox Paha Inc., a company under which West often files trademark applications, filed 26 different applications to protect the word "Yews," noting "bona fide intent," meaning that he genuinely plans to use it in some way. Use cases include everything from "heat protectant sprays for hair" to "whips, harness and saddlery."

His choice to embed with American Apparel founder Dov Charney, a contentious figure in his own right who also happens to be Jewish, complicates matters even further. Charney is currently embroiled in his own controversy regarding his Silver Lake mansion, where several members of West's team—along with Milo Yiannopoulos, the scummy right-wing provocateur and West's current head of "political operations"—have been living, according to the LA Times.

Charney, who currently operates Los Angeles Apparel, the company he founded after being pushed out of American Apparel following too many financial and personal controversies to go into here, is bankrupt, and may be forced off the property, according to the LA Times report. Weirdly, I know that Charney was living in his factory as recently as this summer, although he has always operated the 20-room Garbutt House, which sits atop a gated community overlooking the Silver Lake Reservoir, in a commune-like fashion. When I visited him there in 2016, he was renting parts of it on Airbnb. (I reached out to Charney regarding this story, and while I can see that he read my texts, he didn't respond to them.)

The big change from this summer, when I first reported that West and Charney were working together, is that it seems there is a real, actual intent to launch. While the idea might feel even more fraught today than it did a year ago, as thousands of Israelis and Palestinians have been killed over the past month, there is clearly confidence within West's camp that nothing is weighing his brand down enough for it not to sell. We'll see what the first drop reveals about the state of the human condition.
London, for a long time, was the launchpad for designer talent. Today, thanks to Brexit, rising living costs, and the mechanics of the fashion industry changing dramatically over the past 20 years, that's no longer the case. There's a lot more to say here. [The Guardian]Stylist Beverly Nguyen finally opened up a permanent location of her homewares shop. I know this sounds pretty banal but I like her style and want to go there and assume you would also. [Vogue]

Speaking of influencers, Instagram resurrected Carolyn Bessette Kennedy. Time is a flat circle! [New York Times]

Carol Smith, the well-liked publisher known for making a lot of money for Harper's Bazaar and Elle, has joined The Cut and New York magazine as a strategic advisor. [WWD]

Marisa Meltzer's Glossier book is going to be a TV show. [Deadline]

Kylie Jenner announced the launch of Kye, which I first told you about over the summer! [WSJ]

I'm really advocating for Sofia Coppola to collaborate with Carhartt. Meanwhile, if you're interested in an $8,280 puffer coat, her collection with Barrie is available to pre-order. [Barrie]

Apparently Brad Pitt showed up very early at an event at Just One Eye in Los Angeles on Wednesday night to celebrate his God's True Cashmere fashion brand's collaboration with the hatmaker Nick Fouquet. He also left very quickly, which is understandable and, frankly, the responsible thing to do when you're that famous. I enjoyed meeting his designer and co-founder, Sat Hari. The brand is doing really well. [My Brain]

And finally… Don't you feel like the news of WME hiring Sally Singer to run Art + Commerce totally got buried in the fashion month deluge? Endeavor is becoming a halfway house for former Condé people: former Vogue publisher Susan Plagemann, former C.F.O. David Geithner, former chief digital officer (whatever that means, or meant) Fred Santarpia and his wingman Matt Starker. Welcome back to the club, Sally…
Until Monday,
Lauren
FOUR STORIES WE'RE TALKING ABOUT
SVB Confessions
A former executive on the bank's failures.
WILLIAM D. COHAN

Need help? Review our FAQs
page or contact
us for assistance. For brand partnerships, email ads@puck.news.
You received this email because you signed up to receive emails from Puck, or as part of your Puck account associated with . To stop receiving this newsletter and/or manage all your email preferences, click here.
Puck is published by Heat Media LLC. 227 W 17th St New York, NY 10011.