Good morning,
Thanks for reading The Backstory—our weekly digest of the best work at Puck.
It was another fantastic week here at Puck—Tara Palmeri got to the bottom of Kellyanne Conway's next Trump pivot; Matt Belloni explained David Zaslav's latest power move; Dylan Byers reported on CNN's deja vu; Julia Ioffe investigated Putin's Rockefeller laws; and William D. Cohan presaged the media deal of the century.
Check out these stories, along with the rest of our best work from the week, via the links below. And stick around for the backstory on how it all came together.
SPONSORED BY CAPITAL ONE

HOLLYWOOD:
Matt Belloni gets to the bottom of Zaz's hatchet job.
and…
Julia Alexander reveals Richard Plepler's latest success.
while…
Eriq Gardner has the scoop on an O.J. lawsuit that will make you cry.
WALL STREET:
Bill Cohan predicts the deal of the decade that will keep Netflix up at night.
SILICON VALLEY:
Teddy Schleifer breaks the code on Pelosi's Napa donorpalooza.
MEDIA:
Dylan Byers pokes holes into Chris Licht's "more with less" strategy.
WASHINGTON:
Tara Palmeri reports on the next steps for Beto and Kellyanne (and why Manchinema was so absurd).
and…
Julia Ioffe explains how the Griner saga will end.
and and…
Tina Nguyen reveals the emerging G.O.P. truther map.
PODCASTS:
Teddy Schleifer and I chat about the Nicole Shanahan-Elon-Sergey mess on a special Media Monday edition of The Powers That Be.
and…
Matt dissects the Batgirl wreckage on The Town.
ADVERTISEMENT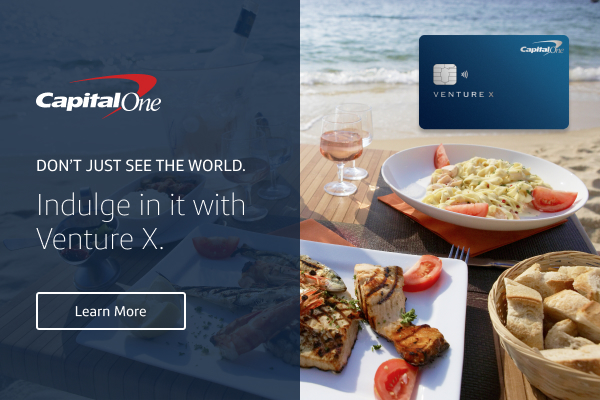 Treat yourself to rewarding and memorable travel with the Capital One Venture X card. As a new cardholder, you can earn 75,000 bonus miles to put toward future travel when you spend $4,000 on purchases within the first three months, plus up to $300 in statement credits for bookings made through Capital One Travel. You'll also have access to dining and entertainment perks just for Capital One rewards cardholders—including exclusive restaurant reservations and special tickets to events in sports, music, and more. So if you love travel—and experiences you'll never forget—get Venture X, the card designed to take you further.
August and Everything After
Years ago, I was chatting with a powerful and charming media C.E.O., the sort of rare old school character who could dip easily and effortlessly from discussing the strengths and challenges of various world-famous actors to calculating the EBITDA of his peer set. It was a hot fall day in Los Angeles, and I was quietly sniffing around to see if this person had any lingering anxiety about a forthcoming M&A transaction that he was involved in—a deal, I should add, that was very much the rage at the time. Seeing around corners, this executive delicately swatted away my entreaty and made a comment that stuck with me all these years later. Times like these, he acknowledged, require the need to preserve your optionality.

I'll admit that I chortled under my breath. Preserve your optionality, to me, seemed like a delicious nugget of Machiavelli-meets-Dale Carnegie Wall Street argot, another brick in the verbal moat that many white board yammerers use to evidence their allegedly dinosaur-sized brains. But, alas, preserving one's optionality isn't actually a glib synonym for the more jejune formulation: keep your options open. Instead, years later, as I transitioned from the creative side of media to the business side back to somewhere in between, I have come to recognize that this term of art has a more profound definition: at its heart, it means to execute a strategy that sets up a few even bigger opportunities. And, by the way, that's exactly what that fellow achieved to great effect in his bygone M&A spot. I hope he is currently reading this note while having his physique hosed down by Ari Emanuel on a yacht somewhere in the Mediterranean.

August is traditionally the dead zone on the business-political-deal-making calendar, and yet this year seems different. Across Puck's various power corners, it's hard not to be overwhelmed by how various strategic initiatives appear to have, at least potentially, many layers beneath their surface. In Julia Ioffe's latest masterpiece, Pelosi's Last Cold War & The Griner Prisoner Dilemma, she dissects the various diplomatic strategies currently in place in order to free Griner from her unjust sentencing. Diplomats, of course, play the long game, and they also play three dimensional chess when negotiating with bad guys, like Putin. Please spend some time with this piece if you want to understand how negotiations work at the highest international order.
ADVERTISEMENT

Meanwhile, Tara Palmeri reminded us this week how the sausage really gets made in Donald Trump's orbit. Kellyanne Conway, of course, has felt all the feels in Trumpworld: he plucked her from a semi-obscure red state pollster to become the first female campaign manager of a winning presidential campaign; she enjoyed a long run in the White House, even if TikTok and The Lincoln Project attempted to sabotage her personal life and credibility; then she tried to regain her dignity by acknowledging, in a recent memoir, that (duh) Trump lost the 2020 election fairly and squarely. Alas, as Tara reports, Kellyanne has found a way to straddle a line between preserving her business reputation and her stock in Trumpworld. In fact, she may even manage Trump 2024, which is building momentum in plain sight.

No one, of course, preserves their optionality better than David Zaslav, who built an extraordinary career by opportunistically seeking out M&A opportunities. These days, Zaz is working in the weeds to wring maximal profits from Warner Bros. Discovery, figuring out how he can unlock value for shareholders through operational efficiencies, cost-cutting, and some financial hatchet-wielding. The short term strategy is clear: Zaz needs to deliver $12 billion in 2023 EBITDA (revised down from $14 billion). But the longer term plays are almost endless. As Matt Belloni brilliantly notes, as ever, Zaslav is directing the entire entertainment industry away from the Netflix spend-and-spend-more strategy of the Content Wars decade. Zaz is a TV guy, but he's also a generationally gifted financial engineer, in the Jack Welch mold, and it's going to be interesting to see what cards he's holding beside his famous vest.

But if you read one Puck piece this week, I behoove you to check out Bill Cohan's terrific and endlessly thought-provoking work, The Next Media Deal of the Century, which articulates the industrial logic for a putative Warner Bros. Discovery-NBCU merger, which would create a formidable and enviable Netflix competitor. Perhaps that's one of Zaz's cards, or perhaps not, but it's precisely the sort of story you can only find at Puck. Under the surface, it's a busy August, which is exciting: we have a lot to look forward to in the fall.

Have a great weekend,
Jon
You received this message because you signed up to receive emails from Puck

Was this email forwarded to you?

Sign up for Puck here

Sent to


Unsubscribe

Interested in exploring our newsletter offerings?

Manage your preferences

Puck is published by Heat Media LLC

227 W 17th St

New York, NY 10011

For support, just reply to this e-mail

For brand partnerships, email ads@puck.news