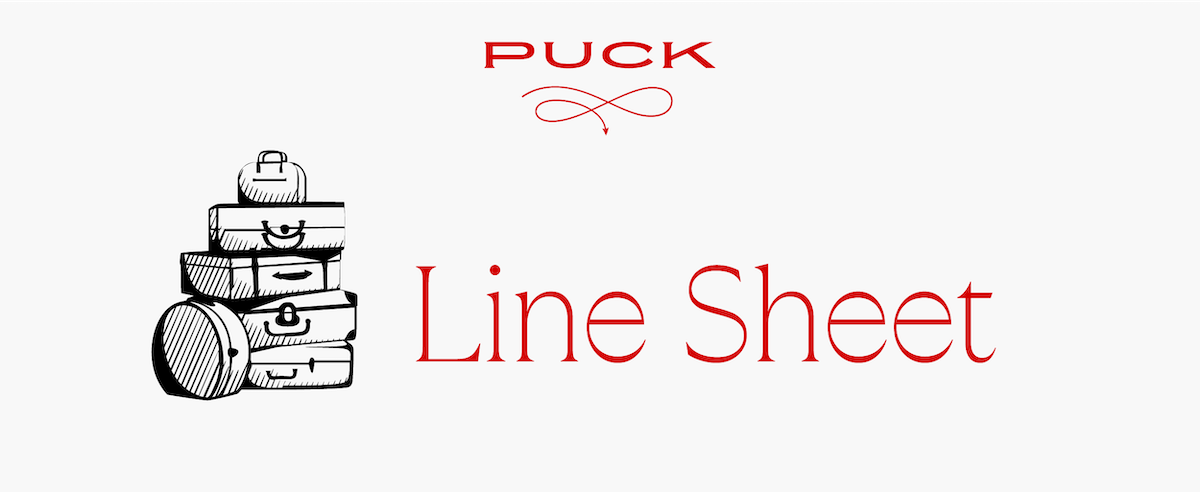 Hi, and thanks for reading the pre-market iteration of Line Sheet, my new private email focused on the inside story within the fashion industry—the plot only the insiders know.

The first official edition of Line Sheet will take flight on April 10. But I'll be sending notes out today and next Monday in order to let you know what's going on in the business, what I'm thinking about, what I'm looking into, and previewing some of my reporting. Please respond to this email with your feedback. It is very welcome.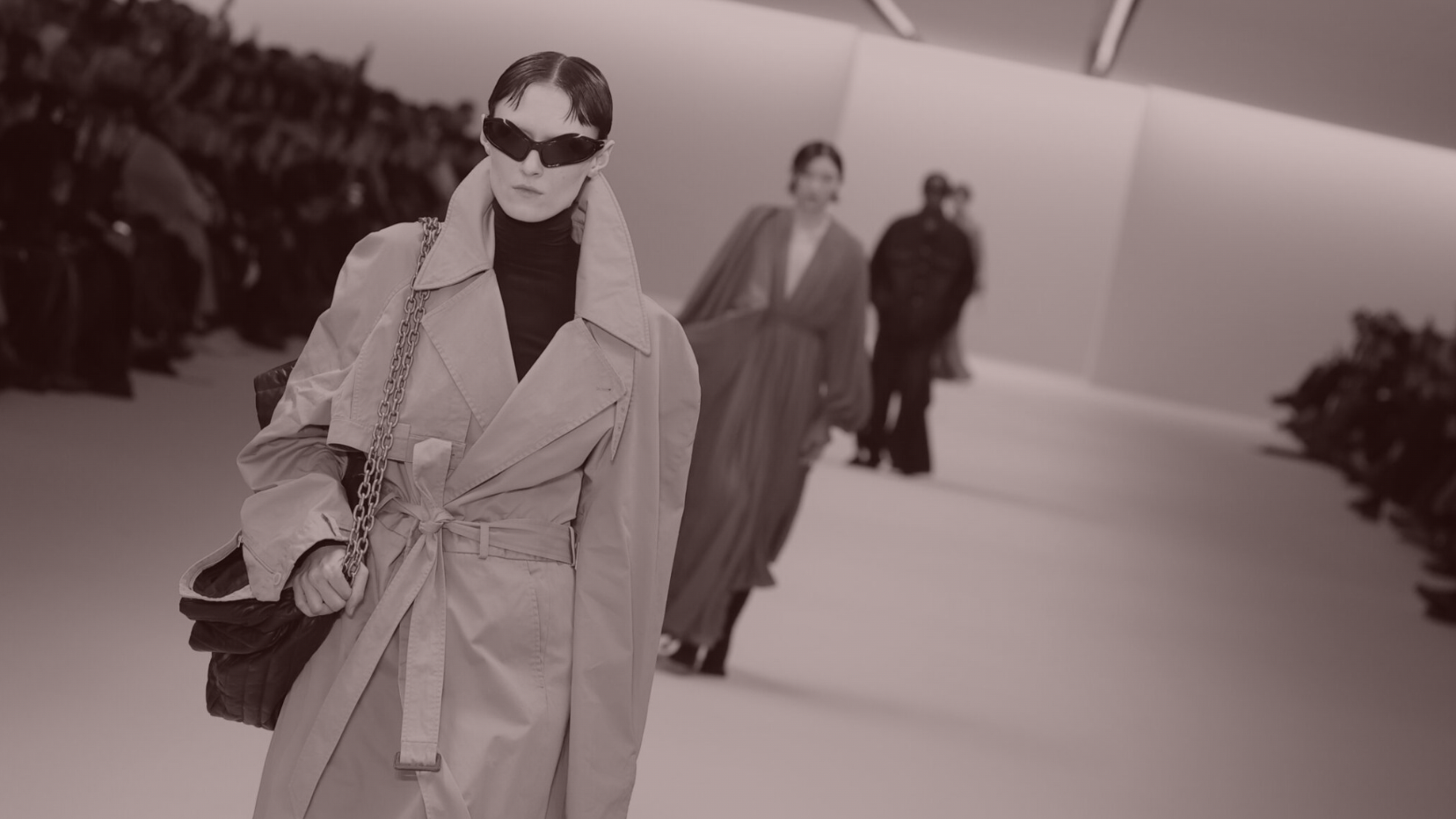 The Way We Look Now
News and notes on the burning questions inside the fashion industry: Denma, LVMH vs. Kering, who will buy what, RL, Goop and more. It's a preview of what I'm thinking about for Line Sheet.
As I've been preparing this private email, I've been ruminating a bit on the central riddle of our industry: why there is such scant coverage of a multi-trillion business that comprises two percent of global G.D.P. Surely, far more time and energy has been dedicated to far smaller, less consequential trades.

A lot of this has to do with history. The first fashion writers engraved descriptions of new designs onto metal plates. Soon, fashion plates gave way to catalogs and magazines, a bustling business for actual centuries. Unsurprisingly, the first fashion reporting came from 17th century Paris—which, to this day, is still an industry town, like Los Angeles or Washington. By the 1930s, New York Times reporter Virginia Pope was traveling there to write about the haute couture collections.

But while glossy magazines educated people about fashion, their main goal was to sell people stuff. Few writers managed to write critically, not because they didn't have an opinion, but because they either felt pressure not to share it, or they didn't really think it was their job. "We're all in the business of selling clothes," I remember an editor saying very matter-of-factly before throwing a softball question at the designer Joseph Altuzarra during a press event at Barneys New York, several years before the shopping temple went bankrupt. And for many in the business, that's true.

There's simply not enough reporting on the industry itself. Sure, you can track H.R. moves through the trades, and read smart industry analysis, but how much do we know about how these fashion empires are run, or the characters running them, save for the occasional sterilized profile? This is a problem that Line Sheet endeavors to solve. I want this private email to reflect the anxieties and interests of the business to those who inhabit it and also those who want to understand it more completely. Refreshingly, I'm not here to sell clothes. My job is to accurately and intimately chronicle the story behind the fantasy.

I've spent the last few weeks visiting Europe, talking to sources and preparing for my first few editions. I won't reveal precisely what I'll be writing about, but I will share what's been going on in my world and within my notebook.
Some Thoughts on Balenciaga…
As the industry has consolidated over the twenty years from a collection of independent (and fairly local) businesses into just a few giant (global) groups, fashion brands have begun to operate more like C.P.G. brands, requiring different skills not only from the executive managers, but the creative people, too. Inasmuch as the industry has evolved, the role of the designer has also changed dramatically.

Look at Demna, a skilled technical designer, better than most (if not all) among his generation, whose work has been deeply influential on others. The rise of the floral granny dress, the dad sneaker, mullet-hem jeans; as Lauren Collins' recent New Yorker profile extolls, his fingerprints are everywhere. But it's the big-picture ideas embedded into his designs, and the extraordinary sets he created at Balenciaga—manufactured disaster zones commenting on capitalism, war, the environment—that people really remember. Would he have sold as many t-shirts if he had used a new, visually arresting logo instead of riffing on the Bernie Sanders campaign-poster wave? Probably not.

Which is why it was actually such a big deal, last November, when Balenciaga ran an ill-advised advertising campaign featuring a kid holding a BDSM teddy bear and a bunch of other questionable stuff that I just would rather not bother listing out for you here. The public reaction felt more intense than in 1995, when Calvin Klein was forced to pull advertising featuring underage models. Klein might have been investigated by the F.B.I.—really, it's wild—but he didn't have Fox News (it launched in 1996), or better yet, TikTokers, chasing him down. Balenciaga and Demna surely made several miscalculations in releasing that campaign, but the public reaction felt abnormally panicked and quick to judge.

And yet it is unclear whether this drama has already run its course. While this scandal may have turned a lot of people off Balenciaga, it also inarguably socialized the brand in an unprecedented way. Way more people have now heard of the historic company. In the long run, I'm convinced this heightened awareness will benefit the couture house's owner, the conglomerate Kering, whose C.E.O. Francois Pinault has spent the past decade pruning his father's assets into a pure-play luxury group with brands successful enough to poke at the dominant player, LVMH.

The second thing to remember is that Demna is not like his colleague Matthieu Blazy, the newish designer of Bottega Veneta (also owned by Kering), who has made news purely out of the clothes themselves. His commentary is more subtle. By faking a white tank and jeans on the runway via rendering them in leather, instead of cotton, he offered a new idea about what luxury means to a customer increasingly grossed out by logomania but tired of traditional "stealth wealth" tropes, like all-black dressing and old-lady minimalism. Demna and the late Virgil Abloh created a new template for what a designer should be—outspoken, socially aware, filled with conviction, and not simply an aesthetic technician or wardrobe visionary. Now, the question is whether Demna will be able to reclaim his voice and send a powerful message once again. Indeed, his success relies on it.
The Kering vs. LVMH of It All…
Regardless of what happens with Demna, Kering is certainly relying on Balenciaga for future growth as it closes in on LVMH. It's unfair to juxtapose the two companies—Kering owns just 10 fashion and jewelry brands while LVMH owns more than 70 different "maisons" across fashion, jewelry, watches and beauty as well as spirits and hospitality. However, Kering is growing fast, and while it may never catch up to LVMH in terms of overall size, its brands, especially Gucci and Saint Laurent, are powerful cultural forces. The competition is real, and means that both companies—as well as a few other smaller groups, like OTB and Lanvin Group—are constantly on the lookout for new brands to add to their portfolios.

The problem for Kering and LVMH is that size matters. At this point, neither wants to buy an asset that generates less than $1 billion a year in sales; anything smaller would require too much work to ramp up and a less certain R.O.I. Sometimes LVMH will still invest in a tiny label, as it did with Phoebe Philo's forthcoming brand, set to launch this fall. But that's more of an investment in the person rather than an intentional play to develop the next great luxury brand.

As creative director of Céline, Philo made LVMH a lot of money, and increased their cultural capital, and she's worth keeping close. Rumors have been flying for years that she's been consulting for Italian cashmere purveyor Loro Piana, which LVMH wants to make into its very own Hermès, which it has tried (and failed) to acquire in the past. I absolutely cannot confirm that at the moment, but whatever Loro Piana is doing, it's working. Credit Succession, credit the outrageous prices, credit some great advertising: it's a brand people are talking about.
Oh, and Some Notes on Tiffany, M&A, and More…
What will LVMH or Kering buy next? At the moment, LVMH has its hands full with Tiffany, which it acquired in 2021 for almost $16 billion. Let's just say that integrating a giant American business into an even bigger French business is a lot of work. (I'll have more reporting on this soon.)

Of course, if the right deal presented itself, LVMH would consider it. Ralph Lauren is the best American fashion brand, and one of the strongest global brands, but its business model, heavily reliant on off-price and just lower-priced goods, is different from the luxury paradigm. And, anyway, Ralph Lauren, the man, doesn't want to sell, at least not yet. Both groups have looked at Burberry—they look at everything, okay?—but once again, the business model isn't quite luxury. That may change under the watch of C.E.O. Jonathan Akeroyd and creative director Daniel Lee, whose debut show was both polarizing and commercially effective. Chanel and Hermès are independent, and strong enough to stave off creeping takeovers.

The brand that's really appealing is Cartier, owned by another strong-willed entrepreneur, Johann Rupert. Certainly as much of a tycoon as Arnault in terms of presence and bravado—one is cool, the other is fiery—it's been long presumed that Rupert, whose conglomerate Richemont owns several jewelry and watch brands, as well as the fashion houses Chloe and Alaïa, would never give up Richemont. But if his kids don't want to run the business, there may be an opening for an LVMH or Kering, the latter of which could use a few more brands.
And Thoughts on Khaite, D.T.C., and More…
The American brand Khaite is likely hoping that, in a few more years, it might be hunted by one of the strategic groups. Fashion brands are like restaurants: most fail, and the rest struggle to stay afloat, even after the world deems them successful. And yet, in less than a decade, Khaite, co-founded by designer Catherine Holstein, serial entrepreneur Adam Pritzker, and socialite Vanessa Traina, managed to reach $100 million a year in sales. Just a few months ago, it snagged backing from Stripes, a private equity and venture capital firm with previous investments including A24, Erewhon, and On Running. This is the deal that so many of Holstein's peers have been chasing for years and never got, often because their success was based on hype—one "it" item that eventually petered out—instead of foundational wardrobe pieces that you can buy again and again. Now it's time to ramp up, and see if it is still possible to build a $1 billion brand from scratch.

I'm also closely watching the market for direct-to-consumer brands, or D.T.C., as the venture capitalists like to call it. The concept, described that way, sort of irks me. If you talk to Mickey Drexler, who used to run J.Crew and Gap and now his family business, Alex Mill, he'll remind you that the mall brands were doing D.T.C. long before the internet existed. He's right, the concept—sell original products directly instead of through a department store—isn't so different. (It's how luxury is primarily run, too.) What sets this group of brands apart is that they launched online, with varying results. They also raised money from venture capitalists, who are used to scaling up businesses fast, which is tough to do when you're pushing physical products. For every success story, like Reformation—sold to private equity, still killing it more than a decade after its founding—there are dozens of disasters. (The rise, fall, rise, fall, rise again and who-knows-what-now of Outdoor Voices was a favorite to cover. Great brand.) And of course there's Nadaam. More on that in a future issue…

In many ways, Goop, Gwyneth Paltrow's newsletter-turned-lifestyle emporium, fits into the D.T.C. narrative. Paltrow's main job these days is selling her own line of upscale clothing, scented candles, and luxury face creams. She even wore one of her own G.Label sweaters during a recent courtroom appearance. Goop is a great subject because it's so many things at once. It's an investor-backed, D.T.C. business that sells across many categories. It's also a multi-brand retailer that effectively used the content-to-commerce model to build an audience. It's also a celebrity brand.

Indeed, the way fashion uses Hollywood and Hollywood uses fashion is a topic that is rarely explored and will become a focus of Line Sheet. I'll be tracking what Ivan Bart's exit from the top job at IMG means for the future of representation of models, influencers, and imagemakers like hair stylists and nail artists. And whether the big talent agencies can really help the designers and other fashion stars they represent make money.

This, all of this, is why I needed to join Puck—and to launch Line Sheet. (As a reminder, you can sign up here. The first several issues will be free.) So much of fashion media is pay-to-play these days, which is no fun. We can talk about that, too. I'll be back soon with my first report.

Talk to you next week,
Lauren
FOUR STORIES WE'RE TALKING ABOUT
Hunter Goes Rogue
Inside Hunter Biden's dueling P.R. campaigns & Jeff Roe's DeSantis link up.
TARA PALMERI

TikTok Schadenfreude
Silicon Valley's TikTok obsession, Disney cuts, and D.C. media games.
DYLAN BYERS

Need help? Review our FAQs
page or contact
us for assistance. For brand partnerships, email ads@puck.news.
Puck is published by Heat Media LLC. 227 W 17th St New York, NY 10011.