Welcome back to The Washington Mall, your new favorite twice-weekly private email covering the inside conversation in NoMa green rooms, on the Hill, on K Street, and of course within Bidenworld.
Mentioned in tonight's dispatch: Ilhan Omar, Ayanna Pressley, Rashida Tlaib, and Alexandria Ocasio-Cortez—the Squad!—plus Summer Lee, Jasmine Crockett, the Iron Dome, Maxwell Frost, Greg Casar, and many many more…
But first, a few thoughts and things I'm hearing…
Globetrotting Pelosi… Will She or Won't She Make the Calls?!?!: Nancy Pelosi is scheduled to leave the country shortly after the election—on November 9, in fact, literally the next day. This has many of the tea-leaf readers surrounding her interpreting that she will not be whipping the votes to run for leader while she's away on a state visit. The location of the visit is in the Middle East, but her office claims I will jeopardize her security if I report the exact location, which I obviously do not want to do, even though her trip to Taiwan was highly publicized in advance.

Of course, the real political animals in D.C. don't really care where Pelosi is landing on her legacy tour, they're just analyzing the political calculations. Pelosi doesn't need to physically be on the Hill to line up her leadership in the next congress. She can just pick up the phone. But will she be on the line all night calling up members for support while she's in a foreign country, charting out her legacy as a stateswoman? "If she makes calls the day after the election, that means she wants to stay in the game," said a source with knowledge. "If she doesn't make calls, that means that she's allowing them to define their leadership structure and she'll support whoever they coalesce around."

The overwhelming consensus, as I've reported many times before, is that Pelosi is less inclined to give it another go. Some saw the January 6 committee's footage of her heroic actions to try to stop the Capitol from being ransacked, as captured by her documentarian daughter Alexandra Pelosi, as an indicator that she plans to stick around. Others say the real action happens the week following the election when Congress returns to D.C. But a whole week can create a vacuum for the next-gen Hakeem Jeffries/Katherine Clark/Pete Aguilar package to jump in and make her decision for her.

Fetterman's Congress Casual?: Don't expect John Fetterman to flout Senate Rule 38c, which mandates that men wear a suit and tie on the floor of the chamber, if he's elected in November. His campaign adviser Rebecca Katz said he won't be wearing his signature hoodie in the Senate, if he gets there. Instead, he will be wearing a suit and tie like he does in the State Senate as Lieutenant Governor. Too bad!
Rob Portman's Next Act: If you were worried about missing Senator Rob Portman in D.C., don't worry: he seems to be exploring his options around D.C. and possibly won't be returning to Ohio full-time next year. Portman may be independently wealthy, but people who know the 66-year-old workaholic suggest that he's unlikely to really retire. I've heard that he's been talking with top law and lobbying firms in D.C., where I'm sure he would immediately skyrocket to partner. So expect to see him on the party circuit around D.C, probably with Senator Roy Blunt, who is also likely to hang around the hoop either through K Street or a big white shoe firm. There's a one-year blackout period where neither can truly lobby, so that's likely why Portman is looking at law firms where he can practice, like he did before running for Congress. Portman's spokesperson said: "Senator Portman has been clear he is not and will not engage in any conservations regarding his future plans until he is out of office."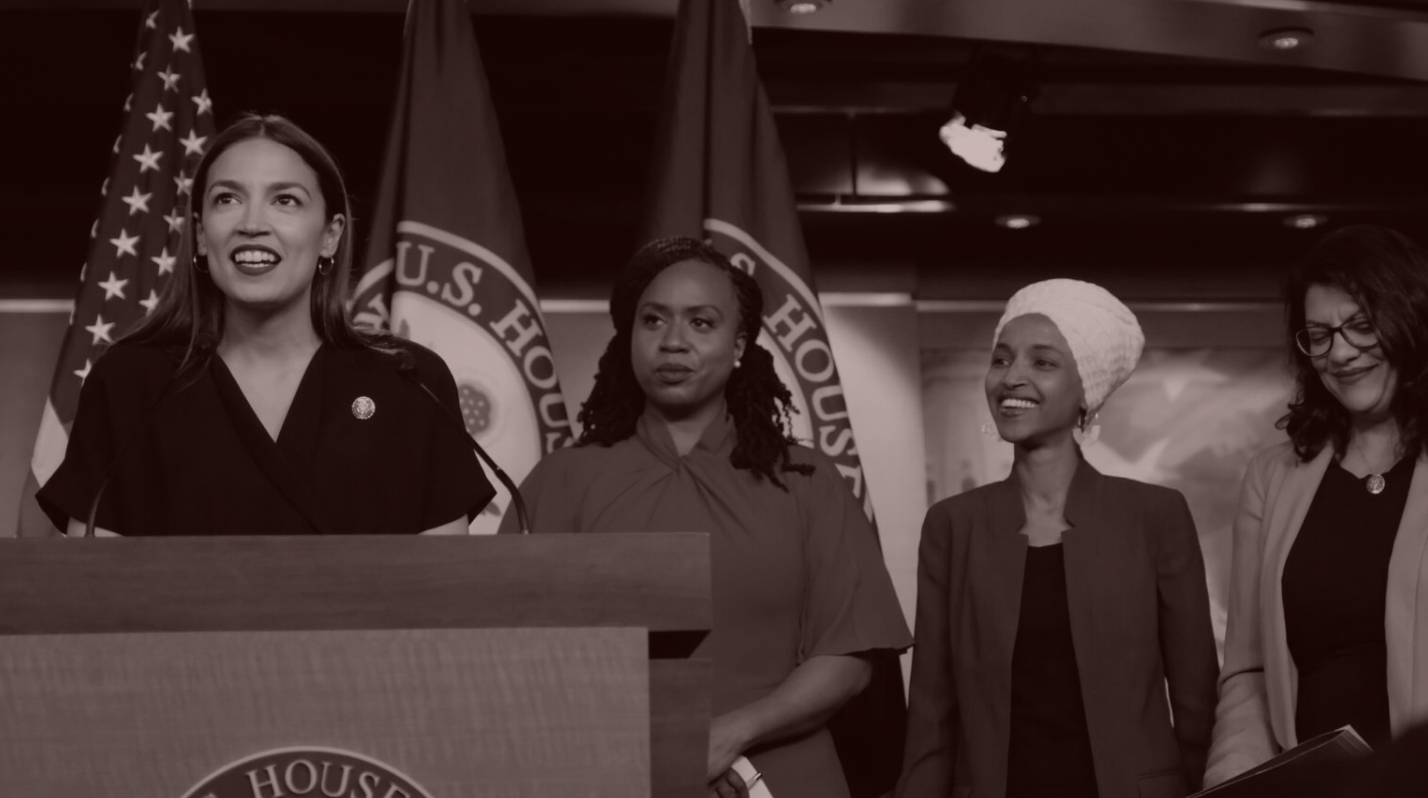 Post-Squad Goals
The Squad levitated to power in D.C. with unprecedented juice, aplomb, power, and media savvy. But what's their purpose, or message, in a post-Trump, pre-possible-mini-red-wave world? And will they add new members?
During the height of the Trump era, Mueller-mania, and the #resistance rumspringa, Ilhan Omar, Ayanna Pressley, Rashida Tlaib, and Alexandria Ocasio-Cortez—the so-called Squad—tore into Congress with a velocity and ascendance rarely seen on the left. It was the blue wave of 2018, and two of the congresspeople, A.O.C. and Pressley, seemingly came out of nowhere to defeat stalwart incumbents, Joe Crowley and Mike Capuano. They were four media-savvy women of color who not only crusaded against Trump but also let Nancy Pelosi know that they weren't just supplicant "yes" votes, which gave them extraordinary juice despite their freshman status. From their early days, they recognized the power in occasionally bucking their party, making the establishment Democrats seem feckless in the fight against Trump, all while levitating to social media political martyrdom by absorbing the animosity of the MAGA faithful—and even Trump himself, who infamously told them to go back to the "crime-infested places from which they came."

They weren't just fresh blood; they also provided a healthy, forward-looking contrast to the House gerontocracy, whose complacency, some argued, paved the way for Trumpism. A.O.C.'s name-I.D. reached Pelosi-like levels. Glamorous photo shoots elevated their fringier ideas, like defunding the police, into the national conversation. And to think it all started with a glib Instagram post about their #squadgoals.

And yet no political moment lasts forever. In fact, The Squad seems to be losing altitude. In 2020, they were only able to recruit two new members, Jamaal Bowman and Cori Bush; outgoing freshman Mondaire Jones of New York was dubbed as "squad-adjacent." Will the Squad pick up new members in the next Congress? It seems unlikely. I've heard back from three of the five seemingly squad-ish progressive candidates that I reached out to earlier this week to see if they would join the group of legislative bandits. They were either non-committal, ignored my request, or were downright not interested.

After all, progressives are questioning whether there's even a need for a Squad anymore. The party has roundly rejected their "defund the police" platform. Also, their party is still pissed at them for various tactics deemed sophomoric. Their vote against Biden's overwhelmingly popular bipartisan infrastructure bill was not forgotten, nor was their decision to hold up the vote on the public safety bill until the 11th hour. They've also suffered the stink-eye from their party over their votes against funding the Iron Dome.

Indeed, this was probably inevitable: the Squad wasn't assembled just for protection from Trump, but also from establishment Democrats. With a red wave coming, they're seemingly not as in-demand on the campaign trail, which may explain why A.O.C. was able to take August off while her Democratic colleagues were either furiously campaigning or fundraising for vulnerable incumbents, like Ro Khanna, a progressive who's been on the trail for candidates in battleground states like Nevada, Pennsylvania, Wisconsin and Michigan.
A MESSAGE FROM OUR SPONSOR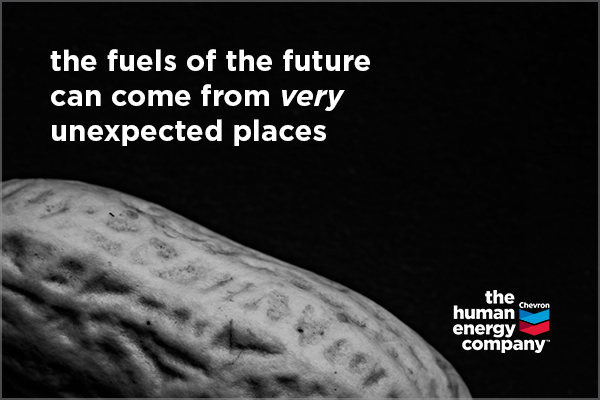 We believe the future of energy is lower carbon, and we're going nuts to help us get there. At Chevron, we're exploring how renewable fuels from peanuts can help reach a lower carbon future. In collaboration with Texas A&M AgriLife, we're developing non-food grade peanuts with a greater oil content that can adapt to drier climates, creating a new source of renewable fuels and offering farmers a profitable dryland or limited irrigation crop option. The initiative will support our efforts to increase our renewable production capacity to 100,000 barrels per day by 2030. Because we believe the fuels of the future can come from anywhere. And we're looking into some nutty sources to find them.
The feeling among some progressives is that the Squad served its purpose of re-energizing the demoralized base post-Trump but perhaps doesn't attract the same sort of support anymore. Primary candidates like Nida Allam in North Carolina would likely have been members, but they eventually lost. The progressive candidates who are likely to win their general elections didn't slay incumbents in their primaries, but rather won open seats. And now they seem to be more keen on carving their own paths in Congress, and less interested in taking on their colleagues or even owning the scars from battles before them.

Maxwell Frost, 25, the telegenic, Gen-Z, soon-to-be youngest member of Congress who was inspired by A.O.C. to run, said he's not interested in officially joining the Squad, preferring instead to build alliances throughout the caucus. "For me, it's not really about joining any groups per se. I'm really excited to pave my own path and be my own person," Frost told me. He's for the Green New Deal and Medicare for All, but he's also pro-Palestine and pro-Israel, and rejected the Boycott, Divestment and Sanctions movement (B.D.S.) embraced by some members of the Squad.

After I asked Texas progressive candidate Jasmine Crockett whether she would join the Squad, her spokesperson emailed me back to say, "She'd rather go in and be allowed to establish her own legislative identity. Additionally, the politics as she's understanding it in D.C. are complicated and until she figures out the lay of the land, she wants to minimize complexities." Greg Casar, also of Texas, and who also benefited from A.O.C.'s campaign support, was also noncommittal. His spokesperson said "Greg Casar deeply respects and supports the work of Reps. Ocasio-Cortez, Omar, Pressley, Tlaib, Bowman, and Bush, and he will be proud to be associated with them and other progressive members of Congress."

I reached out to congressional candidate Delia Ramirez in Illinois earlier this week to see if she would join the Squad, but I never heard back. Nor did I hear back from Pennsylvania candidate Summer Lee's team after multiple attempts to contact her. She would be the most natural new member of the Squad after beating back a targeted campaign from the American Israel Public Affairs Committee (AIPAC) in the primary, but now she faces a new challenge and may not win the general. The Republicans have fielded a candidate with the same name as the popular Democratic incumbent who just retired, Mike Doyle, which is causing confusion on the ballot and stands to take her out. If she is elected, and doesn't join the Squad, that would be perceived as a major blow.
One progressive member of Congress conveyed the situation succinctly. "The squad is a damaged brand among the members of Congress. The newcomers want to be progressive, but want to be effective, and want to have good relations with their colleagues without the baggage of the Squad," this person told me. "What makes the Squad controversial is not their beliefs—it's their style, declaring war with their colleagues and leadership. There are a lot of members who have no interest in a hostile takeover."

Indeed, many progressives complain that the Squad's anti-Israel position, in particular, has put a target on the backs of candidates who seem too Squad-adjacent. This may explain why Casar lost the endorsement of the Austin chapter of the Democratic Socialists of America when he said he supported Israel's self-defense and opposed B.D.S. But he ended up having a relatively uneventful primary because AIPAC did not get involved in his race. "​​Any candidate that took a stand for Palestine was hit over the head with spending against them," said Aaron Narraph Fernando, co-chair of the Queens Democratic Socialists of America's Electoral Working Group. "If politicians are actors who respond to the climate, then they have little to gain by supporting Palestine. If there were huge pro-Palestine PACs spending money, I'm sure it would be the opposite."

In politics, power is often in numbers. And perhaps the Squad's rise was, in retrospect, more of a cultural moment than a political movement. In the end, they don't even vote together on issues like a caucus. Perhaps in the minority, A.O.C. will reclaim her profile. While she may have faded during the tenure of a Democratic president, there will be more opportunities for her and the Squad to hold the line with Kevin McCarthy as Speaker or Mitch McConnell as Majority Leader. Or perhaps A.O.C. will find it all too much. She's often railed against hustle culture and the mental toll of being a political target, and maybe the thrill of the minority isn't enough for her either. Indeed, the opportunities for her in the private sector, both politically and economically, are extraordinary. We may see soon enough.
FOUR STORIES WE'RE TALKING ABOUT
The Lake Equation
Is Kari Lake the new Mike Pence? Plus, notes on Kanye's Parler flirtation.
TINA NGUYEN

Of Mice and Memes
What did the finance industry glean from the GameStop frenzy?
WILLIAM D. COHAN

Putin's Terror Tools
A meditation on the ironic twist in Russia and Iran's new partnership.
JULIA IOFFE
You received this message because you signed up to receive emails from Puck

Was this email forwarded to you?

Sign up for Puck here

Interested in exploring our newsletter offerings?

Manage your preferences

Puck is published by Heat Media LLC

227 W 17th St

New York, NY 10011

For support, just reply to this e-mail

For brand partnerships, email ads@puck.news