Happy Wednesday, and welcome back to Dry Powder.
This week, an excerpt from my new book Power Failure: The Rise and Fall of an American Icon, which is about, among others, the legendary C.E.O. of GE, Jack Welch, and his time at the helm of one of America's most iconic corporations. In this chapter, which we've pulled exclusively for Puck subscribers, you'll find details of a scandal-ridden succession drama which set the stage for the next generation of leadership at GE and that may have set in motion a process by which the wrong man was chosen to follow Jack atop GE. I hope you enjoy it and the book. Please don't hesitate to let me know what you think.
Lastly, as a reminder, I'll be off this Sunday, but tomorrow, November 17th at 4 p.m. ET, I will be joining my colleague Ben Landy for a private, off the record call with Puck's Inner Circle members. I'll be discussing Power Failure, the FTX collapse, Elon's debt, and more. You can click here to upgrade your account ahead of the call. I hope to see you there.
Bill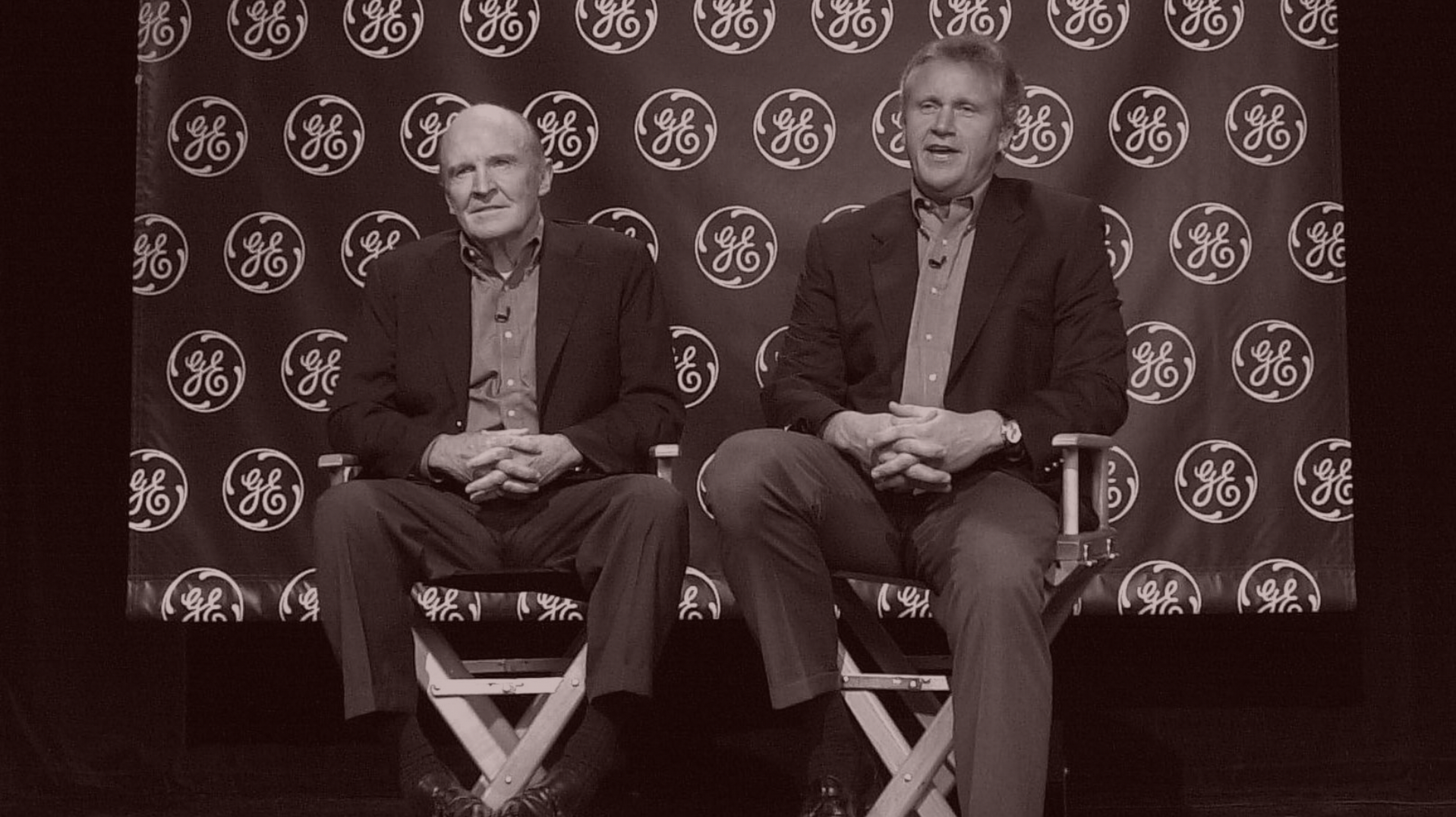 The Corporate Divorce of the Century
By the mid-90s, Jack Welch was forced to ponder succession. Before him were a coterie of bright-eyed prospects—Cote, Immelt, Calhoun, and Nardelli, among them. But in the background was a scandal that befell perhaps his most qualified candidate. This is an excerpt from Power Failure: The Rise and Fall of an American Icon.
In June 1995, Fortune reported that an "envelope exists" with the names of "two or three" GE executives who would be "capable of immediately taking over" for Jack Welch if he were to become incapacitated. Succession was in the air. But Jack had an intense aversion to the process by which Reg Jones, his predecessor, had selected him. He didn't mind creating a competition obviously—much of his reputation was built upon the succession of growing earnings every quarter—but what he would not do was bring the finalists to GE's Fairfield headquarters and have them duke it out in front of him for a year or two. He had hated that Jones did that to him and the other finalists, and he wasn't going to repeat Jones's mistake. "It was torture," Jack told me. "I didn't like it."

The possible successors in Jack's mind eventually boiled down to a short list of impressive GE executives: Dave Calhoun, 41, the head of lighting; Dave Cote, 46, head of appliances; John Rice, 42, head of transportation systems; Robert Nardelli, who in 1996 had become head of GE's struggling power business; Jeffrey Immelt, who was then running GE's medical equipment business; and Jim McNerney, who was then running GE's jet engine manufacturing business.

Missing from the list was 54-year-old Gary Wendt of GE Capital, and Bob Wright, who was running NBC, which GE owned. Jack loved the television business and felt was brilliant, but not a bold decision maker. About Wright, Jack told me, "Smart. High I.Q. Flexible mind. Can't make a decision if it hit him in the nose."

Even though Wendt's division, GE Capital, by then was contributing about 40 percent of GE's operating profits, Wendt's prospects for succeeding Jack began to unravel once and for all in December 1995. That's when he chose to tell Lorna, his wife of thirty years, that he wanted a divorce. He was in love with Rosemarie Adams, whom he had met in Monte Carlo in 1995, when she was in charge of GE Capital's corporate incentive program in Europe. By then, Wendt was very wealthy, especially by the standards of the time, with a net worth of around $100 million. The word around GE was that Jack "loved you in your wallet." Jack could make his big producers rich if he wanted to. He could also shoot you on a moment's notice. He had made Wendt rich.
A MESSAGE FROM OUR SPONSOR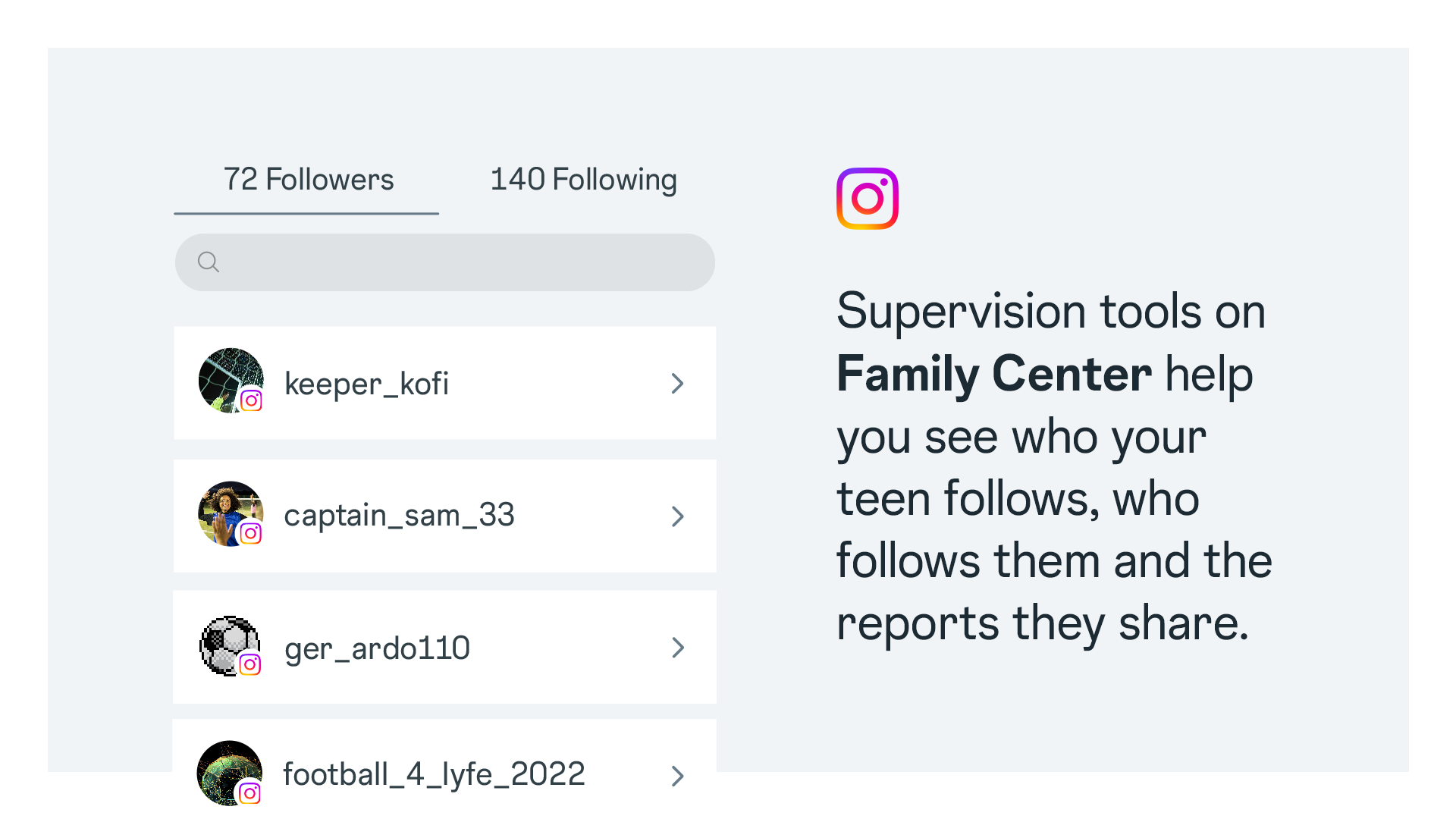 Set up supervision on Instagram to help keep your teen safe online.
Parents have support when it comes to keeping their teens safe on Instagram.
They can see who their teen follows, who follows them and any reports their teen shares once supervision on Family Center is set up.
Wendt offered Lorna a settlement of about $10 million, or "ten cents on the dollar" in dealmaking parlance. She turned it down. She had other ideas. She wanted half of his fortune and she was determined to get it, or as much of it as possible. She filed for divorce from him in Connecticut before he could file for divorce from her. "He may have earned the bacon," she said during the heat of the battle, "but I shopped for it, I cooked it and I cleaned up."

She raised the Wendts' two children. She entertained his GE business associates and traveled with him around the world. In 1986, shortly after he became head of GE Capital, the couple sold their home and moved to a bigger one in Stamford, a four-bedroom center-hall colonial. She set up the house. Two years later, they bought some vacant land, also in Stamford, and for the next two years, Lorna oversaw the construction of a 5,000 square-foot home with four bedrooms, a gym, and many bathrooms. She cooked. She took the kids to camp in the summer. She worked with the children on their homework. She did the family's taxes. If Wendt needed her to go on a GE trip, she dropped everything and joined him. She even maintained the facade of loyal wife, at least at the start of the divorce battle: she kept things together at the Wendts' annual Christmas party in 1995, although she confided in a friend, "I do not know how I can go through with this party because of my marital problems."

What ultimately doomed Gary Wendt at GE was the negative publicity around the divorce battle—and there was a legendary amount of it. There was also the fact that Wendt was so good at his job, and so cocky about his success at GE Capital, that rather than being loved in Fairfield, he was resented. Maybe the divorce was just the excuse Jack needed to defenestrate Wendt, or at least to take him out of the succession race and urge him to move on from GE. "He never liked me," Wendt reminded me about Jack. He said that if it hadn't been for the support (and protection) he received from Larry Bossidy, the longtime vice chairman of GE and one of Jack's close allies, he would have been gone long before. But, he said, "after a while," Jack had no choice but to at least respect him, given the magnitude of the profits Wendt was sending Jack's way year after year.
The first of the thousand cuts for Wendt came in a December 1996 Wall Street Journal article, Wendt Divorce Dissects Job of 'Corporate Wife,' which let the world know of the battle that until then had been mostly raging behind the closed doors of a Stamford, Connecticut, state courthouse. Even by the less-woke standards of a generation ago, Wendt's deposition in the case was cringeworthy. "I know what Lorna's needs are, and I want her to be able to live very, very comfortably after we're divorced, and I think that's the kind of number that should allow her to do that," Wendt said in his October 1996 deposition about his first $10 million settlement offer to her. In her own testimony, two months later at the opening of their trial, Lorna said it wasn't a matter of what she "needed" but rather what she "deserved" after "decades" of being "the ultimate hostess" and taking her job "very seriously."

She referenced her P.H.T. degree—"Put Hubby Through"—from Harvard Business School. She testified that Wendt "loved to entertain," including hiring the pianist Marvin Hamlisch to perform once for a party of ninety guests. He "just didn't see that it was a lot of work," she said. At the time, Wendt was making about $2 million a year in salary and bonus. At his deposition, Wendt asserted he was the one who had worked the hardest and deserved the spoils. "There is no attempt at meanness," he said, "but there is an understanding of how hard I've worked and what I've accomplished and the stress I put myself under and what the rest of my life might in fact be like because of that."

That's how he came up with the offer of roughly $10 million, paid over a period of years. "My rewards were financial," he continued, "and I think her rewards were perhaps emotional," including "the satisfaction of being with the children."

The Wall Street Journal article was not the kind of publicity Jack appreciated. And it did no favors for Wendt, whose wife had put him on the defensive and in the position of looking like a jerk. What to do? Double down. Wendt agreed to do a national television interview with Lynn Sherr for 20/20, ABC's newsmagazine. It wasn't the wisest decision. He did not tell Jack, nor did he ask for Jack's permission, which might have been a more politically savvy move. Worse, ABC was NBC's rival. It was one thing to air personal grievances that might harm the company. It was another to do so, particularly in Jack's eyes, by aiding the competition.
Nor had Wendt done much, if any, television in the past. He was a brilliant guy but not one the camera was bound to love.

Sherr quickly got under Wendt's skin. He talked about how lonely he had been during the last few years of the marriage. "I had achieved some modicum of success in business," he told Sherr. "I didn't have anybody to share it with. And I can remember I had to fly to Budapest and back in forty-eight hours, and I was coming back and I thought, 'Wow, am I ever unhappy.' And I started to cry on the airplane, I literally started to cry. A grown man. And I couldn't stop. I had to go into the lavatory and I just cried for about ten minutes and I said that's it. We have to stop this. And three weeks later I told Lorna."

When Sherr suggested that Lorna had worked very hard over the years, Wendt could have agreed. But he didn't. "Do you think having somebody clean the house for you when you go out and play tennis, do you think having to get dressed up to go to dinner in New York, is hard work?" he asked. "Tell me, please." He wasn't done. "Do feminist causes now want equality without effort?" he continued. "Is that the new battle cry? I don't think so."

Mesmerizingly, Sherr also interviewed Lorna. She seemed his opposite—calm, cool, and composed. "I became kind of Mrs. GE Capital," she said, "in that I was expected to go to a dinner in New York, for example, at the drop of a hat. His secretary would call me. 'You do remember you have that dinner tonight, don't you?' And I go, 'No, nobody told me.' And so you'd scramble to rearrange everything, and a driver might pick me up, and you put on your smile and you'd go." Sherr said people listening to the broadcast might find it hard to believe she was complaining. "I wasn't complaining about that," she replied. "I did that willingly. I'm just saying that it is a job. It's as much of a job for me as Gary's job is for him. I have been at dinners with Rupert Murdoch. . . He knew that I could carry on these conversations. I would not embarrass him. I would not embarrass GE."

ABC aired the segment on Friday night, March 14, 1997. Jack happened to be channel surfing. According to Wendt, Jack called him at home the day after the ill-considered interview. He didn't wait until an already-scheduled meeting at Crotonville, GE's famed management training center along the Hudson. "I want you to leave the company by the end of the year," he said Jack told him. "You're not gonna be the C.E.O."

A few weeks later, Wendt called Jack and suggested that he become a GE vice-chairman, replacing Paolo Fresco, who was soon to retire. He told Jack he could run "around the world, do deals, that kind of stuff." But, again, Jack wouldn't hear it. "Nope," Jack told him, "can't have you around at all, can't have you around at all." (Wendt wasn't the only one having marital troubles. Jack's wife at the time would soon leave him for Fresco's chauffeur.)

Despite his falling-out with Jack, Wendt was understandably proud of what he had accomplished at GE Capital. "I'm from this little town of six hundred people," he told me. "As I look back at it now, I can't believe what I did, frankly. I just can't believe it. What I did together with all the other people that were there and GE's AAA [credit rating]."

Wendt's divorce had become national news, and its resolution set a new standard culturally, if not legally, for the way "corporate wives" were to be treated. Lorna Wendt had wanted half—or $50 million—of what she believed his net worth to be. Wendt had offered her $10 million; she ended up with $20 million. And Wendt lost his job, despite GE Capital continuing to produce more than 40 percent of GE's profit. In December 1998, word came out that Wendt had "agreed to step down" and leave GE by the end of the year. In the end, Jack ended up selecting Immelt as his successor. He would later tell me it was one of the greatest regrets of his career.
This article has been adapted from POWER FAILURE: The Rise and Fall of an American Icon by William D. Cohan with permission from Portfolio, an imprint of Penguin Publishing Group, a division of Penguin Random House, LLC. Copyright (c) 2022 by William D. Cohan.
FOUR STORIES WE'RE TALKING ABOUT
S.B.F. Blast Radius
Inside the frenzied scramble to create distance from the now-radioactive donor.
TEDDY SCHLEIFER

Streaming vs. TV
A close look at the streamers starting to experiment with live programming.
JULIA ALEXANDER

Putin's Retreat
The realpolitik behind the Ukrainian recapture of Kherson.
JULIA IOFFE

The Pelosi Afterlife
Notes on Pelosi succession drama, Biden's age, and a White House wedding.
TARA PALMERI

Need help? Review our FAQs page or contact us for assistance. For brand partnerships, email ads@puck.news.
Puck is published by Heat Media LLC. 227 W 17th St New York, NY 10011.