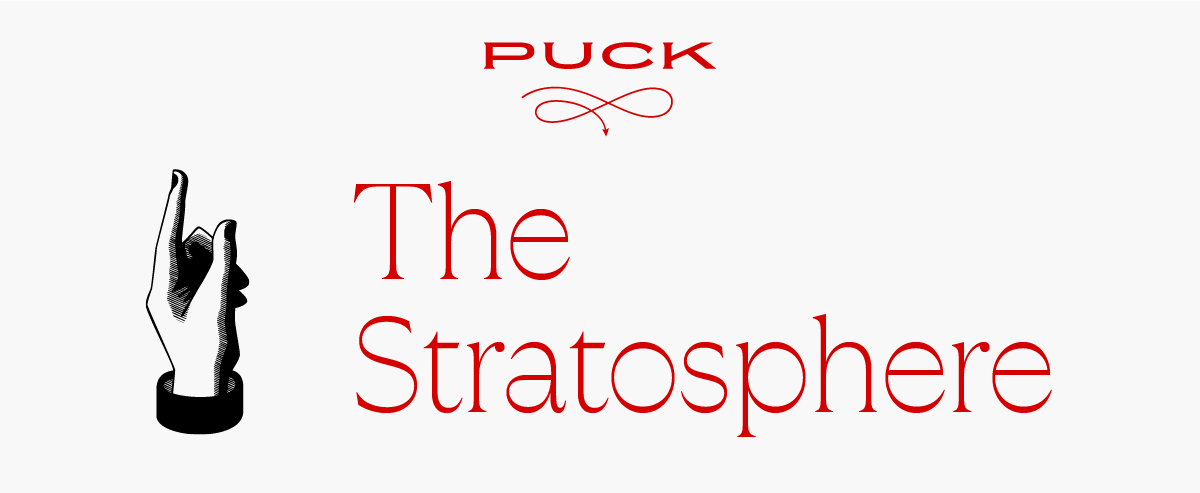 Good evening, and welcome back to The Stratosphere. Today, I've got two stories below the fold. First, what happens to America's great philanthropic experiment now that MacKenzie Scott is all on her own? Then, I go one-on-one with AOL co-founder Steve Case on whether lifting up Miami and Austin is really supporting the "Rise of the Rest"—and whether he regrets hiring J.D. Vance.
But first, a quick note on the Biden–Harris team's final hat-passing in San Francisco before the midterms: First up is Jill Biden, who is headlining Nancy Pelosi's annual Women's Lunch and Issues Conference for donors on Friday in the city, according to an invite. Then on the 18th, two weeks from today, Kamala Harris returns to the city for a dinner, according to another invite for a D.N.C. reception hosted by California lieutenant governor Eleni Kounalakis, top Democratic fundraiser Gretchen Sisson, and others.
Meanwhile, for those who aren't already dedicated listeners, make sure to check out our recent reporting on The Powers That Be, Puck's daily podcast hosted by the incomparable Peter Hamby. Over the last few days, Peter and I debated who in Silicon Valley should buy the Phoenix Suns and who should be the most embarrassed by Elon Musk's texts.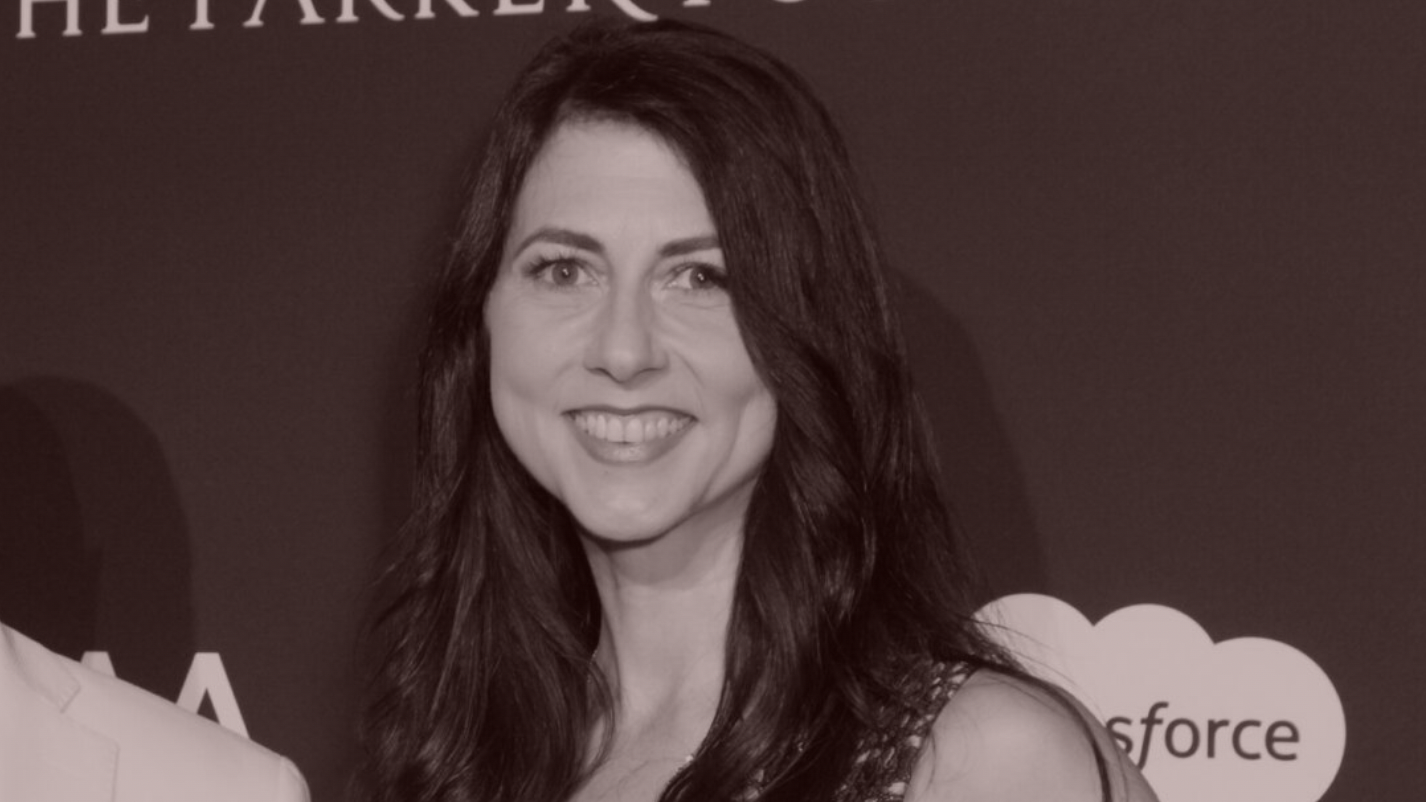 The Future of the MacKenzie Machine
News and notes on the biggest stories shaping the intersection of Silicon Valley politics and philanthropy: the impact of the MacKenzie divorce, Steve Case's defense of hiring J.D. Vance, and more.
The union of MacKenzie Scott and Dan Jewett captured the world's imagination like a fairy tale—the story of a commoner marrying tech royalty and living happily ever after, all the while bestowing their largesse on an untold number of charitable organizations and philanthropies. Incredibly, it was only three years ago that MacKenzie split from Jeff Bezos as he kindled a new romance with Lauren Sanchez. MacKenzie, meanwhile, reinvented herself post-divorce as a veritable brand name in her own right, signing The Giving Pledge as an individual, sans partner, and quickly deploying billions of dollars in donations—manna-from-heaven moneybombs, revealed biannually on Medium, that electrified the philanthropic world.

MacKenzie became even more of a public fascination when news emerged that she had quietly remarried, in 2021, to Jewett, a head-shaven science teacher at the elite Lakeside School, which the Scott-Bezos kids attended. Indeed, the feel-good story of their elopement only became public knowledge when a Wall Street Journal Amazon beat reporter was alerted to an unannounced change on The Giving Pledge's then-spartan website.

Fittingly, then, it was also a Giving Pledge website update that revealed that the fairy tale had come to an end: after about 18 months of marriage, Scott and Jewett are getting divorced (the filing is here). Jewett's Giving Pledge letter—a sweet Princess Bride-esque message about his sudden windfall-by-second-marriage—has disappeared into the ether. I'm guessing Jewett will have some funds for his own work or whatnot, but the big question in the high-dollar charity world—a milieu in which MacKenzie maintains an otherworldly aura—has been what this meant for the world's greatest philanthropic experiment.

MacKenzie, after all, has become renowned for her Tiger Global-like efforts to rapidly give away tens of billions of dollars—"until the safe is empty," as she has put it. Most bigtime philanthropists disburse their fortunes so carefully, and so slowly, that the interest on their principal can exceed their generosity. Others, like Bill and Melinda French Gates, construct globe-spanning foundations with thousands of employees to oversee the distribution of their wealth, or structure empires and trusts that are designed to outlive them. The conceit of the philanthropic establishment is that there is virtue in patience, in the bureaucracy, in the R.F.P.s, in the site visits, and in the years of trial-and-error that precede giving-at-scale. MacKenzie, unique among philanthropists in her weight class, has been betting that's all an excuse for inaction.

Over the last year, MacKenzie had intentionally painted these efforts as a joint venture with her new husband. She referred to "Dan" in her Medium posts as her partner; nonprofits thank both of them in paeans to their benefactors; there's the joint Giving Pledge signatures, etc. And yet… most people don't buy it. "Those in the philanthropic-industrial complex were being too cute by half by referring to 'MacKenzie and Dan.' It was always just her, and it belittles her/makes her smaller by lumping her partner in with it," argued one philanthropic adviser over text. "Again, they're kind of responsible for that themselves, but it was always just MacKenzie's money and vision—does her a disservice by pretending otherwise." One of the adviser's competitors at a different firm put it this way: "Not sure he ever really influenced the giving approach significantly … His name is rarely/never in the discourse about what 'she' is doing or how prospective grantees can reach 'her.' Never 'them' or 'him.' Noticeably different than, say, Bill and Melinda or Mark and Priscilla."

The reality, undramatic as it may be, is that the MacKenzie Machine will hum along just fine without Jewett—just as it did for the two years that it doled out billions before they got married in the first place. While it's true that MacKenzie's operation doesn't have the thousands or hundreds of aides and employees that fill places like the Gates Foundation or the Chan Zuckerberg Initiative, it was always a romanticized fairytale that it was just her and Dan making decisions around the kitchen table. MacKenzie has a small full-time staff at her slowly-growing family office, called Lost Horse, led by Carlos Rodrigues and staffed with some advisers from Melinda's shop, Pivotal Ventures. She also relies heavily on people like Alison Powell and Jeff Bradach at the philanthropic consultancy at the Bridgespan Group, the Bain & Co. spinoff that sources nonprofit ideas and vets them for MacKenzie's team. Was Dan involved? Sure. But this is a professional operation that caters to a single client, MacKenzie, to enact her vision, not his.
Steve Case on Miami, Biden and J.D. Vance
A few months ago, a Democratic source wrote to me with a clever story idea. I mostly write about the new generation of Silicon Valley wealth—people in their 30s and 40s who made their fortune in Web 2.0 or now 3.0, and how they are deploying their money into politics and philanthropy. But maybe these newbies could learn something meaningful from an old hand with more influence than any of them, a truly seminal figure from Web 1.0 who seems, on paper at least, to be a king of Washington.

My source was thinking of Steve Case, the AOL co-founder who is uber-connected across Silicon Valley and D.C. To wit: Two of Case's closest colleagues at his venture capital firm, Revolution, were none other than Ron Klain, now the White House chief of staff, and J.D. Vance, who helped refine Case's investment thesis across the heartland after publishing Hillbilly Elegy and is now a likely U.S. Senator. Yes, that's an odd couple, but they together serve as a reminder that Case somehow always finds himself in the middle of the zeitgeist.

Case's political message has been zeitgeisty, too. In 2017, just as bicoastal media was discovering Trump diner journalism and debating whether Bay Area startups were overvalued, Case launched his Rise of the Rest seed fund as an extension of his investment shop, Revolution. The thesis, which Case expands upon in his new book, Rise of the Rest: How Entrepreneurs in Surprising Places Are Building the New American Dream, is that too much money and talent is flowing to the big coastal cities, and that not enough is being spent to lift up the rest of the country—especially in a post-Covid era when anyone can basically work from anywhere.

Case and I caught up on politics and more in a phone call earlier this week. The following has been edited for length and clarity.

Teddy Schleifer: You've been talking about "the rise of the rest" for almost a decade now. But despite your powers of elocution and your relationships, COVID was really what made your message break through in a way that obviously you couldn't have predicted.

Steve Case: I'd mostly agree with that. We did start about a decade ago, and in the early days I think people were either not listening or were kind of skeptical. But we were making progress each year .. That said, you're totally right that the pandemic was a tipping point. It was an accelerator.

What about the fact that tech talent and capital that left Silicon Valley over the past few years has flowed to places like Miami or Austin rather than, say, Chattanooga.

Even in Florida, I recall that three years ago, less than 1 percent of venture capital in the United States was invested in all of Florida. So it too needed a boost. It too needed a rise.

You were a big booster of Opportunity Zones, arguing that they were a "game changer" a few years back. Economists have largely disagreed. What grade would you give how the Opportunity Zone program has played out?

Incomplete. It's not as impactful as it could have been. I was supportive of the Opportunity Zone legislation. But I did say at the time—I even had discussions with Secretary Mnuchin and others in the White House, as the rules were being written—how do we make sure that it doesn't just end up resulting in investing in real estate, but also investing in startups? And ultimately, it did end up being more about real estate and less about startups … That part of it, I think, was a missed opportunity.

I don't want to make you feel old, but someone tried to pitch me a story on what the new rich tech guys could learn from old-guard guys like you, who have a tremendous amount of relationships in Washington. But you also don't really do anything in politics. You don't see the value in political contributions, or hosting fundraisers. Why not?

The way I frame it is I'm focused on policy, but not on politics. And by not focusing on politics, I think I can be more impactful on policy. That's number one. And number two, I'm super careful about staying in my lane. So I weigh in on issues related to innovation, entrepreneurship, competitiveness, immigration, other kinds of things. But if it's something that is not really in that lane, I stay out of it … If I got involved in too many more issues, or I got more engaged with politics, I would lose my ability to build bridges in the areas that I care most about.

What do you make of the generation of techies who, for instance, got very involved with Democratic mega donor-dom or with beating Trump? As the old wizened guy out there, do you have any sense about whether or not they've done well on that score?

If you've had some success, and you have some wealth, and you have some influence, the question is, what are you going to do about it? Some decide to do nothing—just quietly retire, which is fine. Others decided to kind of leverage that and focus more on philanthropy, others decided to focus more on new businesses. Others decided to focus more on politics.

The only advice I would give would be, I think, that you can have the broadest impact if you use all the tools in the toolbox, and it's not just going to philanthropy or just policy or just investment. But looking at what you're trying to achieve and trying to figure out the right way to kind of leverage all those capabilities.

But in 2016, you wrote an op-ed in the Post explaining why you were breaking with that tradition to support Clinton.

That was more about expressing concerns about Trump than anything else. Obviously it had zero effectiveness. Staying out of the political fray is the best for me.

Let's talk about J.D. Vance. I understand your point that J.D. is his own beast and has his own politics. A critic might say Steve Case helped make J.D. Vance. How can you wash your hands of him now that he's a right-wing politician?

He was helpful when we were launching the first Rise of the Rest fund. He was going to be moving to Washington D.C. for a year because his wife, Usha, was going to be working at the Supreme Court for a year. And he was helpful then. After that they moved back to Ohio, which goes back at least three, maybe four years ago, and continued for some number of months, remotely, but he wasn't really working that much [for Rise of the Rest] and he decided he wanted to do his own thing in Ohio… Revolution started in 2005, 17 years ago, and J.D. was there for maybe a year and a half.

Number two, it's worth remembering that at the same time that J.D. was there, Ron Klain, who is President Biden's chief of staff, was there. And so we will always believe that we should have a diverse mix of views, including a diverse mix of political views. In fact, some of the public positions that [Vance] took then were not supportive of Trump. He has since reversed himself on those. And that does surprise me, [that] he said that he was wrong and changed his views. But I've been surprised and disappointed by some of the new views he now has.

I'm just saying that he wasn't simply an employee; he was more like a sidekick to you and on Rise of the Rest.

I don't want to diminish his role. But we've been doing this for almost a decade. We did eight tours; I think at most he was on two of them. And then we made 200 investments—at most he was involved in just 20 or 30 of them.

Would you vote for him if you were in Ohio? Do you want him to win?

I will not comment on politics so I can stay focused on policy.
FOUR STORIES WE'RE TALKING ABOUT
Elon Insecurities
Teddy and Peter dissect the social context behind Elon's Twitter bid.
PETER HAMBY & TEDDY SCHLEIFER

Trevor Noah's Zen
The story behind Noah's 'The Daily Show' departure.
MATTHEW BELLONI
You received this message because you signed up to receive emails from Puck

Was this email forwarded to you?

Sign up for Puck here

Interested in exploring our newsletter offerings?

Manage your preferences

Puck is published by Heat Media LLC

227 W 17th St

New York, NY 10011

For support, just reply to this e-mail

For brand partnerships, email ads@puck.news