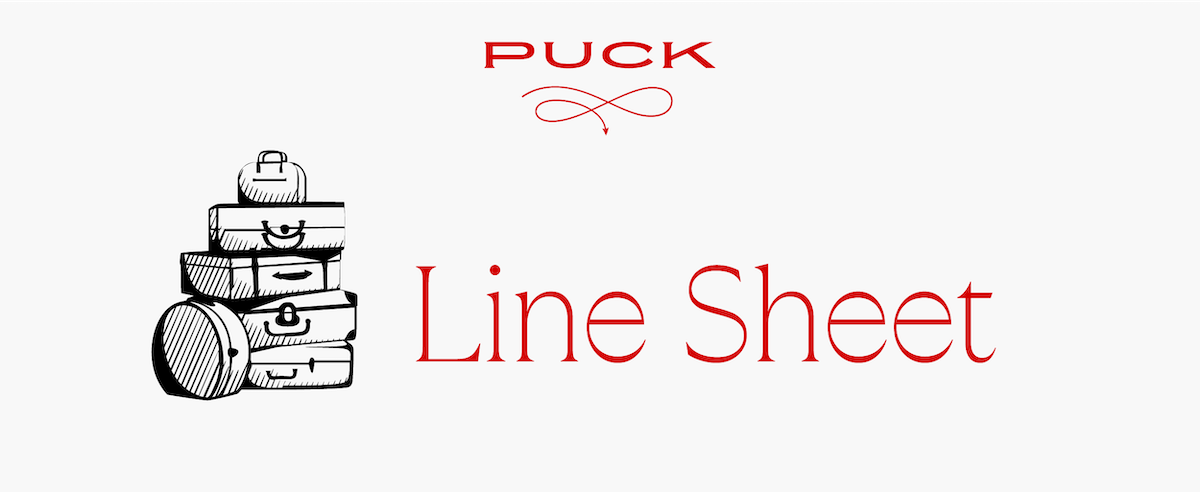 Hi, and welcome back to Line Sheet, where you (almost) always hear it first!
I'm headed back to Paris next week… more on that soon. Until then, enjoy my singular takes on Karlie buying Vice and Nicolas staying put at Louis Vuitton, as well as some requisite Condé dish. (Hearst peeps, where'd you go?) And finally, a story from the dregs of the American mall: a peek inside Barbie boy Richard Dickson's first months as C.E.O. of Gap Inc.
If you want to support Puck and my ability to say what is typically left unsaid, we sell corporate subscriptions… as well as advertising! Just message Fritz@puck.news (and cc: me) for more info.
Mentioned in this issue: Karlie Kloss, Alastair McKimm, Roger Lynch, more Condé dish, Nicolas Ghesquière, Pharrell, Richard Dickson, Gap, Banana Republic, Mark Breitbard, Sandra Stangl, Stefan Larsson, Old Navy, Mickey Drexler, Jo Ellison, Josh Kushner, and many more…
Karlie Kloss is here to save magazines: See? I told you! A few months back, I reported that the supermodel was in talks to buy British culture-and-style bible i-D magazine from beleaguered and bankrupt Vice Media. The deal finally went through, via a newly formed entity named Bedford Media (incorporated on October 12, 2023). Kloss will be the C.E.O., and editor-in-chief Alastair McKimm is now global editor-in-chief and chief creative officer. The team is relieved and optimistic. After all, i-D was never going to be a priority for Vice, especially not now, and magazines—or whatever you want to call them these days… content houses?—should be owned by rich families who care about making culture; that's the only way the business has ever really worked, if you think about it.

As for why Kloss did this: Well, she's entrepreneurial, she is already an investor in W magazine, so she knows a bit about the business, and she is clearly passionate about it. Hopefully she'll speak more openly about her plans in the coming months. But what did she pay for it? Nothing was disclosed, but I would venture to say that this property was likely valued at less than $10 million, and she's not paying much more than the operating costs. (Yes, she is also married to Josh Kushner, the "good" Kushner brother who runs the enormous venture capital firm Thrive Capital, but she is very rich in her own right and this is her thing, not his.)
The Condé layoffs are coming: With any luck, Condé Nast C.E.O. Roger Lynch is about to get to that EBITDA margin he's so desperate to achieve. After all, cutting costs—like salaries!—always helps with profitability.

Earlier this week, management sent the Condé Nast union a proposed list of people in the union who will be part of the forthcoming layoffs, expected to affect at least 5 percent of the legacy publishing house's global staff. The union is arguing that the publisher cannot lay off any union employees while they are in active negotiations. I guess this could drag things out. In an email, a union press rep told me that "this is an ongoing process and we are exploring all legal options." Anyway, hell started to break loose when the union began notifying targeted employees.

So, everyone is freaked and pissed. On Wednesday, the union staged a walkout of a Bon Appétit print pitch meeting, then ate lunch protesting the proposed layoffs in the brand's famed test kitchen. (The chocolate chip cookies looked tasty, as did the lasagna.) Unfortunately, Lynch was not in the office to witness the display of disapproval; he is currently in Los Angeles for GQ's Men of the Year party, and is headed to China next. My partner Dylan Byers had more on Roger's troubles in his Wednesday email, if you care to indulge.
About that Nicolas Ghesquière contract renewal announcement: Wow, what a move on LVMH's part. Not only did the group send out a press release stating that the Louis Vuitton womenswear designer had signed a new, five-year contract, but Ghesquière, chairman Bernard Arnault, and Louis Vuitton C.E.O. Pietro Beccari also posed for a photo, which accompanied the WWD EXCLUSIVE. (I mean, props to writer Miles Socha, he is the best at what he does.)

Why all the pomp? Louis Vuitton's strategy reminds me of when Chanel started releasing its annual financials a few years ago. Everyone was speculating so much about the business, so it was better to put the information out there in order to more easily control the narrative. After all, Industry insiders have been predicting Ghesquière's exit for almost as long as he's been at Vuitton—10 years, a remarkably long tenure for a creative director. A story like this squashes any and all rumors. In Miles's piece, the reasons given for Louis Vuitton keeping Ghesquière include his success in leather goods, as well as a 5x increase in sales of women's ready-to-wear. Sales of runway-show shoes and handbags have increased "fourfold."

I don't want to burst any bubbles here, but… a few things, and let's start with the positive. Ghesquière's greatest achievement has been in Hollywood—he has done an incredible job cultivating relationships with both actresses and stylists (it helps that he, like many designers, lives here part-time). And while he has less control over imagery than Marc Jacobs did, those long-term partnerships with the likes of Jennifer Connelly and Emma Stone created consistency at the brand. He is an incredible asset to a V.I.P. team.

As for whether he is worth keeping on account of his ability to sell ready-to-wear and runway accessories? There's no denying he is a phenomenal designer—even if the press preferred his work at Balenciaga—and a commercial heavyweight. In 2018, Louis Vuitton's sales were estimated by analysts to be €9.6 billion. By 2022, they were €20 billion, according to the company. But remember, Virgil Abloh was appointed creative director of Louis Vuitton menswear in 2018, an undeniably massive boon to the brand's topline.

Traditionally, women's ready-to-wear makes up less than 10 percent of sales for these businesses, and my educated guess would be that remains the case for Louis Vuitton. Is Ghesquière the reason that sales have ballooned in that still-relatively diminutive category, or would it have happened anyway? I would argue that Virginie Viard's work at Chanel, where Ghesquière was rumored to be angling for a job, has been more commercially successful. Or at least that's the perception. Think of the rich people you know (at least the ones with good taste): A lot of them probably own a Chanel jacket, bag, and shoes. Those same people may own a Louis Vuitton bag, but probably not shoes or a piece of clothing.

Could Louis Vuitton stand to feel more relevant on the women's side, as it did when Jacobs was designing? Yes. But Beccari, who ran marketing and comms at Louis Vuitton before joining Fendi, in 2012, and eventually returning for the top job at LV last year, is a media-savvy leader. He understands the enormity of hiring Pharrell—and that he needs to manage that business opportunity. Bringing a new women's designer into the mix could create too much chaos. With Ghesquière, it's an "If it ain't broke, don't fix it" situation. And five years is not so far away, anyway.
And now for a few words on the Gap's most recent turnaround attempt…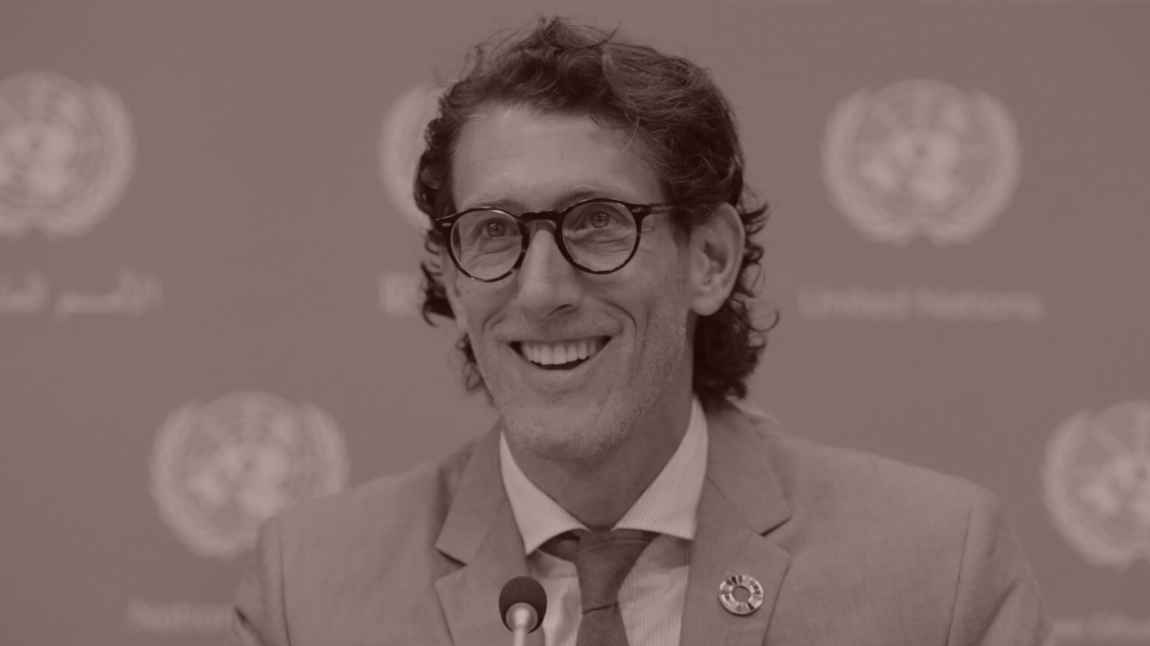 Gap Year
Can Richard Dickson, the newly empowered C.E.O. of Gap, succeed where every other leader has failed by cleaning house? "That's the only thing that can save the company," says one former executive. "Fire everyone and bring new people in."
Richard Dickson had an advantage, this past July, when he was named C.E.O. of Gap Inc. the company that owns Gap, Banana Republic, Old Navy, and Athleta. Unlike most C.E.O.s, who spend their first 90 days just trying to understand what exactly they've gotten themselves into, Dickson had already been a member of the board since November 2022, eight months earlier, which gave him special insight into the company's challenges, and, some would say, opportunities.

Dickson, who spent most of his career at Mattel, recently received a lot of credit for the commercial success of brand collaborations connected to Barbie. Now, he's managing a far more complicated portfolio. Gap, the namesake brand, remains the most alluring to consumers. Despite its perpetual discounting, and its lack of necessity in these times, people remain nostalgic for the days when it was the biggest brand in middle-class America.

For better or worse, Casual Friday wouldn't have happened without the Gap (or Mickey Drexler, the merchant prince and chief brand architect in its heyday). Drexler permanently changed the way people dressed, and we continue to fetishize the glamorous, not-too-sloppy version of that informal look: a starchy white shirt, tucked into great-fitting jeans, cinched with a stylish belt.

Old Navy, the company's answer to growing competition from Target in the 1990s, sells ultra-cheap goods, once marketed with enough quirk to make plain things interesting. But it's now too plain, and has too much competition from Amazon, to be anything more than an afterthought. Then there's Banana Republic, once known for safari gear, now known for office wear, never known as essential. Athleta, the activewear brand, is the most relevant, but faces severe competition from brands like Alo and Lululemon.

It's too early in his tenure for Dickson to present his plans for each of these brands, which still generate billions of dollars in sales annually. But it isn't too early for him to make executive changes. While the company took the recommendation of Boston Consulting Group and laid off hundreds of employees earlier this year—so many, in fact, that they had to rehire some—Dickson is now expected to make some important cuts at the top.
Those in jeopardy include Mark Breitbard, president of the Gap brand—best known externally as the executive who negotiated the Yeezy deal, and internally as a company lifer who once served as Drexler's chief of staff. I'm told that the sticking point for Dickson—whose strongest affinity is for Gap, understandably—is that the brand is based in New York City, and Breitbard works out of the group's San Francisco headquarters. This is a problem across the board: Old Navy's C.E.O., Horacio Barbeito, lives in Miami, and Chris Blakeslee, the newly appointed C.E.O. of Athleta, is in Chicago. (Blakeslee, however, shows up to the offices in San Francisco five days a week.)

Perhaps Breitbard will be given the opportunity to relocate, but Dickson appears to have made very little effort to engage with him. According to several current and former Gap executives, they've barely met one-on-one, and Dickson prefers to communicate through one of Breitbard's deputies. (Another Gap Inc. exec disputes this, and said they've had the expected amount of interaction.) A rep for Gap declined to comment on it all.

While it wouldn't be easy to replace Breitbard—there just aren't a lot of good retail execs—Gap is the easiest of the brands to hire for: It's got great history, and it is based in New York, a city where people actually want to live.

There's also Sandra Stangl, the Banana Republic C.E.O., who enjoyed some early success after she joined mid-pandemic, thanks in part to a repositioning led by then-chief brand officer Ana Andjelic, which paid off in the press and at retail. But Stangl, a vet of Pottery Barn and Restoration Hardware, was really brought in to launch BR Home, which has been a flop. She also has an H.R. problem, I'm told, although what senior executive doesn't? (Gap Inc.'s rep had no comment.)

Insiders expect cuts—whether it's a few executives or broader layoffs—to be made in three waves: one before the holidays, one after, and then again in March, to coincide with the end of their fiscal year. But even if he does only half of what people speculate he is going to do, why is Dickson charging so fearlessly ahead when his predecessors—notably Art Peck and Sonia Syngal—never managed anything close? As one former executive said to me, "That's the only thing that can save the company. I wish I knew that when I started there: Fire everyone and bring new people in."

Dickson is an outsider, a product of another culture, but knows as much as an insider because of his board seat. He's not a management consultant, like Peck was, and he's not an operations person, like Syngal. He cares about brand perception first and foremost, and knows you can't fix brand perception by cutting costs.

It also seems he's been emboldened by the board, in particular the Fisher family, to make changes fast. Board chair (and longtime Walmart exec) Bob Martin, who served as temporary C.E.O., was never going to be the answer to their problem. And there simply aren't that many people qualified for this job. (PVH C.E.O. Stefan Larsson would have been a top choice, but I'm told the family felt let down when he left Old Navy years ago for Ralph Lauren.) Like many retail companies, Gap Inc. isn't on the verge of death, it's on the verge of a long, drawn-out death. Dickson is out to prove he is the cure for decades of bad decision-making.
Margaret Howell's longtime managing director, Richard Craig, is retiring. Caroline Attwood is replacing him. [Inbox]

Berluti, the LVMH-owned dress-shoe company, will outfit the French teams at the opening ceremony of the Paris Olympics. Berluti is run by first-born son Antoine Arnault, head of the family's holding company and also the architect of the Olympics partnership. [Reuters]

An F1 driver who is also a fashion designer. What a stretch! [WSJ]

Stefano Pilati is so good. [Instagram]

Private member clubs need to return to 2007, where they belong. [NYT]

The article isn't online yet, but props to Jo Ellison for listing their names as "Mary-Kate and Ashley" in her exclusive interview with my favorite designers. (I've never used this phrase before, but IYKYK.) [How to Spend It]

And finally… to my new friend from the Toteme dinner at the Chateau on Wednesday night… thank you for saying many mind-blowing things, but mostly for confirming that my rage is my gift.
Until Monday,
Lauren
FOUR STORIES WE'RE TALKING ABOUT
Zaz Lit 101
News and notes from around the media industry.
DYLAN BYERS

Mike Drop
Is the new speaker stumbling into a MAGA mutiny?
TINA NGUYEN

Need help? Review our FAQs
page or contact
us for assistance. For brand partnerships, email ads@puck.news.
You received this email because you signed up to receive emails from Puck, or as part of your Puck account associated with . To stop receiving this newsletter and/or manage all your email preferences, click here.
Puck is published by Heat Media LLC. 227 W 17th St New York, NY 10011.