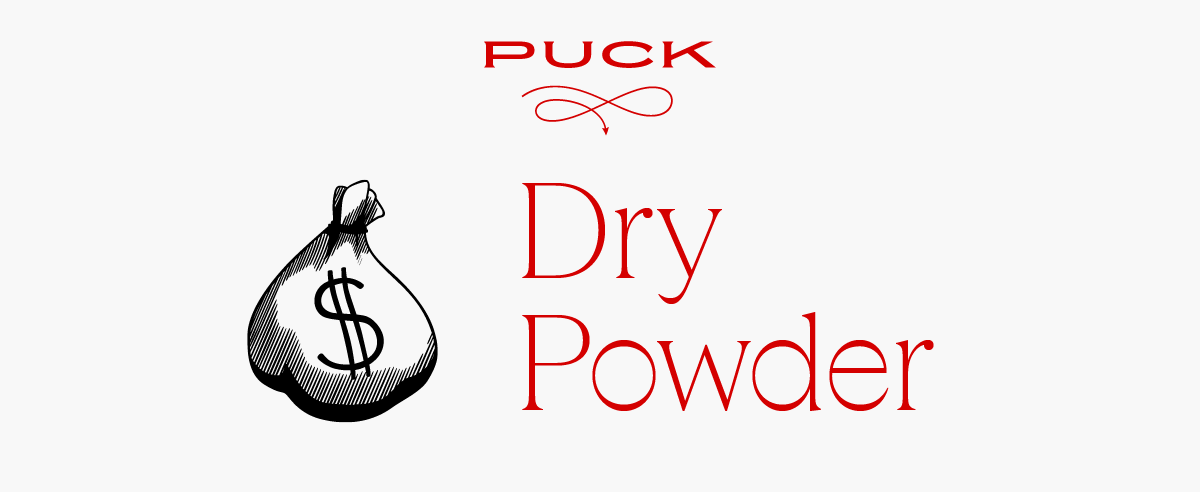 Happy Wednesday, and welcome back to Dry Powder.
While Sam Bankman-Fried was being fêted by the bulls on Wall Street, the politicos in D.C., and across the country by a flock of "effective altruist" acolytes as the next J.P. Morgan, the renowned short-seller Marc Cohodes was sounding a five-alarm fire. There was "something terribly wrong" about the golden boy narrative surrounding the now-indicted S.B.F., he told me. And of course, he was right.
In this third installment of The S.B.F. Chronicles, my conversation with the highly quotable Cohodes about what first triggered his bullshit-radar and set him on a winding journey for answers.
Bill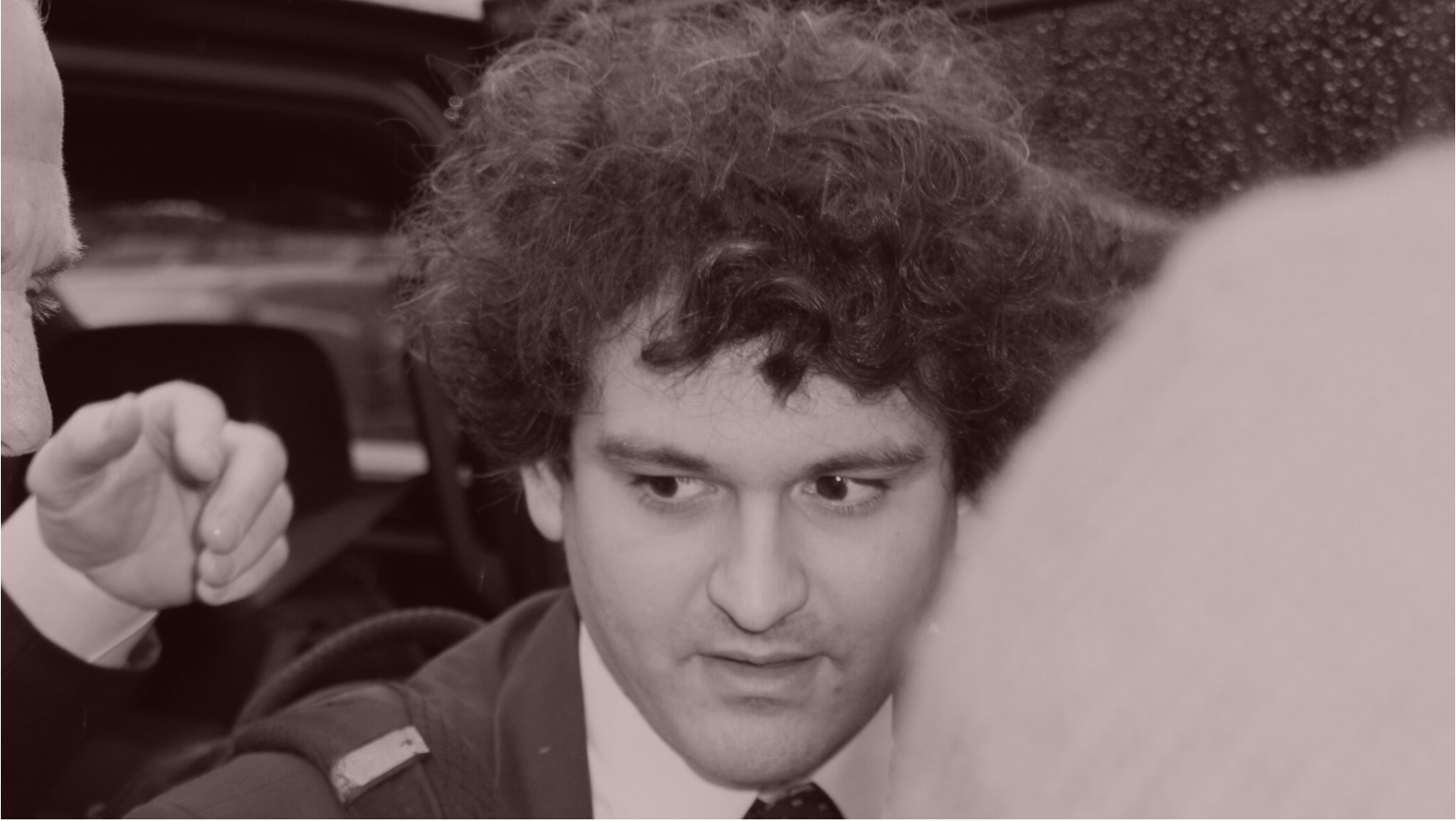 The S.B.F. Chronicles, Part 3: The Big Short
Back when Bankman-Fried was buying arena naming rights and casting Larry David in commercials, the short-seller Marc Cohodes smelled something funky. "Who would give this mop-headed, dyslexic, A.D.D. guy a dime on some crazy strategy?" as he told me. This is the third in a series.
About a year ago, the renowned and often-successful short-seller Marc Cohodes began to get very suspicious about Sam Bankman-Fried, his crypto exchange FTX, and his hedge fund Alameda Research. At the time, S.B.F. was at the height of his prowess. FTX was valued at $32 billion and S.B.F. was worth around $25 billion on paper. He was being compared to Warren Buffett and J.P. Morgan. He was on the covers of Fortune and Forbes, both of which hailed him as the second coming. But for Cohodes, there was "something terribly wrong" about the S.B.F. narrative. "It makes no sense," he told me a few weeks after FTX filed for bankruptcy, but before S.B.F. was arrested and extradited to the United States.

The small but often contentious world of short-selling is filled with fractious argumentation, often on social media. And so by late spring, Cohodes took to Twitter, where he has more than 130,000 followers, and started going after S.B.F. In June, he tweeted, "The best short on the board right now is Sam Bankman-Fried and FTX." This was a little tongue-in-cheek, of course, given that FTX was a private company and there was no stock or traditional security to short. "Sometimes I do things just to help society out," he told me, "just to try to rid the world of bad guys… I don't stand to make a buck from it. But sometimes you do things to help people out. It's not always about making a buck."

He continued tweeting about S.B.F. through last summer. "God I wish I could short @sbf_ftx and anything he's involved in," he wrote in July. And again, "SBF was born on 3rd base and thought he hit a triple…When his money is gone, so is he." And: "@sbf_ftx is like a child lighting his raised money on fire. Fine with me. The sooner he hits the wall the better for everyone."

On July 12, he tweeted, "This will be fantastic when @sbf_ftx blows up…Sam aka JP Morgan was simply born on 3rd base and thought he hit a triple." He warned Tom Brady (or at least @TomBrady) that he should have done more "homework" on S.B.F. and FTX before becoming a spokesman for the company. In another summer tweet, he included a text from "a person with knowledge of the situation," who wrote Cohodes that "many" crypto-based exchanges and companies "are bankrupt now and missing customer funds used to make leveraged bets to return double digit staking returns." Seem familiar? "Sounds like a total scam @SBF_FTX," Cohodes tweeted.

Cohodes leaves his Twitter DMs open. So in response to his tweets, he started receiving messages from people that were critical of S.B.F.—people who said that FTX had "screwed" them, or front-run them. "FTX destroyed peoples' lives," he told Demetri Kofinas, on the Hidden Forces podcast. "They destroyed tokens that were issued and traded. These guys made Citadel, in terms of front running and screwing their customers, look like the Pope." (In July 2020, Citadel paid a $700,000 fine to FINRA, the securities industry's self-regulatory arm, to settle claims that it traded in front of some customers' equity orders.)

This is the third in a series of pieces I have been writing about people who either saw or suspected S.B.F. was up to no good at FTX and Alameda and tried to sound the shofar. None of them had much success, obviously, until Changpeng Zhao, the founder of Binance, a FTX competitor, announced that he was going to sell some his FTT tokens, causing a loss of confidence in FTX and a proverbial run on the bank that led to FTX's and Alameda's bankruptcy and the arrest of S.B.F. and two of his partners, Caroline Ellison and Gary Wang. This is Cohodes' story.
"I Tend to Sniff Out Frauds"
Cohodes, who is 62 years old, grew up in Chicago. He graduated from Babson College with a degree in finance. From there, he worked in the investment department at Northern Trust, a Chicago bank. He left because the bank thought he was too bullish. "Imagine that," he told me recently. He moved to New York to work at David Rocker's small hedge fund, but eventually set out to work for himself, about 10 years ago, mostly as a short-seller. He's since had his share of successes, including shorting Concordia, Home Capital Group, and MiMedx. He lives on a 20-acre farm about an hour north of San Francisco. "I am beyond aggressive," he told Kofinas on Hidden Forces. "I tend to sniff out frauds… I have a good nose for rascals, troublemakers, frauds, thieves and crooks."

He figured he spotted one in S.B.F., with whom he had numerous concerns. First, there was S.B.F.'s lack of professional pedigree. "No one in this business just appears," Cohodes told me. "You need references. You need a background. You need some track record, something. Sam just appeared with this FTX and his story just never fit. He was a wash-out intern from something called Jane Street Capital, in his early 20s. There's huge gaps in his resume."

Cohodes was also skeptical of S.B.F.'s professed origin story as an early crypto whiz kid. "He said that he made all his money on some Korean Bitcoin arbitrage play, right? And when I asked people about it, they said, You know, it's impossible, because in order to do this trade, you need a lot of cash on hand, like literally cash at the exchange. So I say to myself, Who the fuck would give this guy money? Right? I mean, real pedigree guys can't raise money. Who would give this mop-headed, dyslexic, A.D.D. guy a dime on some crazy strategy? Maybe someone would give him twenty grand, but you sure wouldn't give this guy two-, three-, four-hundred million where he could make his billion dollars. You just couldn't."

He asked people to ask S.B.F. how this would be possible. He said he never got sufficient answers. Cohodes wanted to speak with S.B.F. himself and tried to arrange for a conversation through intermediaries, but that never materialized. "When you can't get real answers on anything, my antenna goes way up," he told me. "It goes up through the roof, and whenever I heard this guy speak, I always thought he was talking in figure-eights. He was just sort of like going around and never making a sharp turn and never giving an answer to anything. He was just yip-yapping on a bunch of words that made no sense. And I went to all these mainstream media guys and said, This makes no sense. And people would come back and say, Well, we can't push them on it, otherwise we'll get no access."

Cohodes couldn't get over the fact that the mainstream media was hailing S.B.F. as the next Warren Buffett or J.P. Morgan and he had no resume, no mentors, no training. "There's no explanation to it," he told Kofinas. He said he took his concerns to Bloomberg's crypto team in London, in July, and urged them to dig into the story and publish something before the midterm elections, given what a large donor S.B.F. was to the Democratic Party. He says they turned him down. "The mainstream media has gotten very lazy, very lazy," Cohodes told both me and Kofinas. "So, they were apathetic, and they wanted, basically, me to write the story for them, which is something I just don't do." For the record, I have never known Bloomberg News reporters to be the slightest bit lazy and, last September, three of them co-bylined a story about the symbiotic relationship between FTX and Alameda, some two months before their bankruptcy filing. (A spokesperson for Bloomberg News declined to comment.)
Short-selling is, in many ways, the financial art of calling bullshit—of sniffing out a vulnerability, an alibi, a contrivance, and pursuing it to the bitter end. And Cohodes, in his own words, is "beyond aggressive." He kept searching for answers to his questions. He was suspicious of why S.B.F., an American who graduated from M.I.T., who grew up in California and whose parents were professors at Stanford Law School, would live in Hong Kong. His antenna went up again when S.B.F. left China for the Bahamas, instead of moving back to the United States. He wondered why S.B.F. gave so much money to American politicians and spent so much time with U.S. regulators. And why he was spending money to slap the FTX name on a Miami basketball arena, and on billboards and on the uniforms of Major League umpires.

"This guy in my mind was always a nothing, a zero, a mystic creation, a bright, shiny object," Cohodes told me. "Why would a guy with a brokerage firm have billboards of his sloppy-ass self? And why would this guy pay for access to people like BlackRock, or Clinton, or Tony Blair, and go to all these conferences? It's not because he's a genius. He's just a crazy sloppy fuck. But the money that must have been paid to get him access, to make him look credible, must have been just simply insane." (On January 3, S.B.F. pleaded not guilty to the multiple charges against him; his trial begins in October.)

Cohodes was equally suspicious of the team that S.B.F. assembled around him. "There's no one at FTX or Alameda or anyone attached to him who I would consider a real guy," Cohodes told Kofinas. "They're all, to me, either fakes or they're nothings."

In particular, Cohodes fixated on a guy named Dan Friedberg, who was FTX's chief regulatory and compliance officer. He couldn't figure out why Friedberg lived in Seattle while FTX was based in the Bahamas. Cohodes' Twitter network also alleged that Friedberg had been involved in an online poker cheating scandal. (There has been much reporting about Friedberg's past ties, as general counsel, to UltimateBet, which was the subject of a massive online gambling scandal in 2008; Friedberg resigned from FTX a month before the bankruptcy filing.) Cohodes raised the question on Twitter as to why Friedberg had excised the cheating scandal from his resume and from his LinkedIn profile. "I brought this up," Cohodes told me. "And you would think FTX would bring him in and say, What about this? Give me the answer, because you're fired in three minutes. I just want answers. Right? You either knowingly omitted it and lied to us, in which case you're fired in two minutes, or you downplayed that, and you're fired in five minutes. But they kept him on. They never made a change. And that was a sign."

He was also suspicious of Gary Wang, S.B.F.'s co-founder at FTX and Alameda who, on December 19, pleaded guilty to four counts of wire, securities, and commodities fraud and agreed to cooperate with prosecutors. (He could end up spending 50 years in prison.) "You can't find anything on Gary Wang," Cohodes told Kofinas. "Zero. And that's beyond suspicious."

Another red flag for Cohodes was S.B.F.'s eagerness to appear to be the J.P. Morgan of the crypto industry, swooping in to provide rescue financing for failing competitors. He figured he must have been doing that to try to mask his own problems at FTX and Alameda. His antenna went up when he saw S.B.F. trying to bail out Voyager, Celsius, BlockFi, and even the investment S.B.F. made in Skybridge Capital, Anthony Scaramucci's hedge fund. "He wasn't putting money in as a senior guy, after bankruptcy," Cohodes continued. "He was putting it in before the thing went bankrupt to try to save them. And I'm thinking, 'Why would a guy who doesn't have that much money to begin with throw good money after bad?'" It might have been savvy, Cohodes posited, if S.B.F. had bought Voyager or Celsius's assets on the cheap: "You'd go in there and say, This is a known fraud. We'll pay you four cents on the dollar. We'll get the customer list and be done with it." Instead, it appeared that S.B.F. had paid above market value without due diligence in order to prop those companies up.

It all added up to fraud for Cohodes. But no one in the media (except for Gretchen Morgenson, at NBC News) would listen to him, nor did the regulators, obviously. "People wanted to ignore me on this," he said. "But I'm not an 'ignore' kind of guy." He kept tweeting about S.B.F. and FTX. In the weeks after the massive FTX and Alameda bankruptcies, people started searching Cohodes' Twitter feed and realized that he had been on to S.B.F. early, earning him this spot in my mini-series. Even though he was right about S.B.F. he did not profit financially from the debacle. His income was psychic.

"I did this one for free," he told Kofinas. "I did this because this is such a despicable, undesirable motherfucker. I wanted him off the streets. I wanted him out of business. I wanted him exposed, and he's exposed now. I didn't make a dime on it. I went through great risk to expose this guy… I did not stand to benefit at all by exposing FTX and Sam, not one bit. If anything, I put myself at risk. But to me the prize, the ultimate prize here, is watching this guy go out of business, and watching him probably end up in prison. That'll give me great satisfaction, because I've spent a lot of time on this. I busted my ass."
FOUR STORIES WE'RE TALKING ABOUT
S.B.F. Subpoena Paranoia
'Tis the season… for door knocks from prosecutors and document-retention orders.
TEDDY SCHLEIFER

Scalise Politesse
Notes on the political cage match unfolding under the dome.
TARA PALMERI

Zelensky's Long Year
Discussing Zelensky's extraordinary transformation and Disney's I.P. legal battle.
PETER HAMBY & JULIA IOFFE

Need help? Review our FAQs page or contact us for assistance. For brand partnerships, email ads@puck.news.
Puck is published by Heat Media LLC. 227 W 17th St New York, NY 10011.