Happy Friday, and welcome back to In The Room, my biweekly private email on the inner workings of American media. Today, we turn our attention to The New York Times, and an activist investor's new plan for leveraging all of Meredith Kopit Levien's success in expanding the portfolio. Which raises the question: why hasn't the Times' peer set, and most notably Jeff Bezos's Post, been nearly as successful?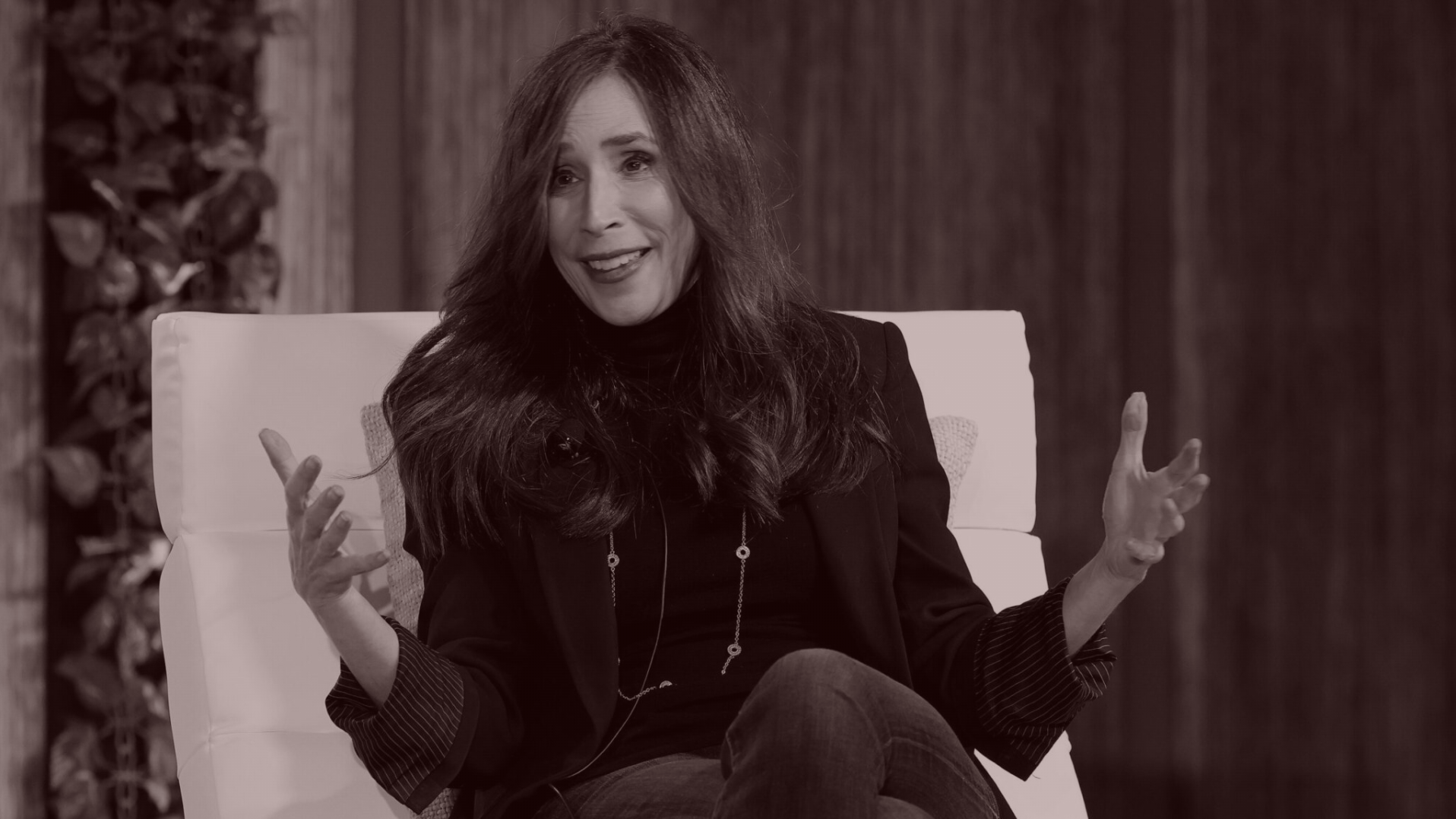 The 'Times' & Its Times
A little tickle from an activist investor throws into stark relief the Times Company's subscriber journey and portfolio growth—especially when juxtaposed with its peer set.
"The New York Times is going to basically be a monopoly," Jim VandeHei, the Axios co-founder and C.E.O, said to Ben Smith, then the Times media columnist, back in 2020. "The Times will get bigger and the niche will get nichier, and nothing else will survive."

I unearthed this dramatic, but entirely plausible, prognostication of digital media's future by happenstance this week, while reporting on the status of both VandeHei and Smith's respective digital media startups, Axios and Semafor, for my most recent column, Axios in Wonderland. But the discovery turned out to be well timed: On Thursday, ValueAct Capital, Jeffrey Ubben's activist investment vehicle, announced that it had acquired a 7 percent stake in the Times Company, and would be advocating management to accelerate growth and "deepen NYT's competitive moat."

The moat is already quite deep, of course. As I've written before, Meredith Kopit Levien has turned out to be a transformational C.E.O. for the Times Company, elegantly discarding any of the internal bullshit that occasionally vexed her predecessors while clairvoyantly putting the company on a course of massive yet sustainable subscriber growth. And without making a display of things, she also embarked upon a savvy and aggressive effort to broaden and diversify the company's asset portfolio, which I reported on six months ago, beyond the core news gathering organization.
ADVERTISEMENT
VH1 Presents RuPaul's Drag Race, For Your Emmy® Consideration.

VH1's RuPaul's Drag Race is nominated for 11 Emmy® Awards including Outstanding Host for a Reality or Competition Program, Outstanding Directing for a Reality Program, and Outstanding Competition Program.

Now in its 14th season, RuPaul's Drag Race continues to revolutionize Reality Competition TV. Vanity Fair declares "There has never been a show like RuPaul's Drag Race," and Entertainment Weekly calls the Emmy®-nominated season "The most game-changing season ever," hailing RuPaul's Drag Race as "the best reality TV event of 2022." And The Atlantic declares that Drag Race "might matter now more than ever."

Stream the Emmy®-Nominated season of RuPaul's Drag Race at VH1.com. For Your Consideration in all eligible categories.
Fifteen years ago, back when a little-known activist investor named Scott Galloway had a seat on the company's board, the Times Company was a bizarrely configured holding company composed of media assets, real estate holdings, and even a piece of the Red Sox. Under Levien, it's a holding company of media assets: the core news product, obviously, but also The Athletic, Serial, Wordle, Wirecutter, Audm, and the non-news assets like Cooking and Games. Sure, much of this work began under her predecessor, Mark Thompson, whose tenure was greeted by the newsroom with a massive investigation into his years running the BBC. But the plan truly accelerated and took shape under Levien. "The strategy is to be an essential daily habit to millions and millions of people," Levien told me a few months ago.

ValueAct intends to hasten that effort by encouraging the Times to more aggressively sell bundled subscriptions of the aforementioned products. The Times will likely be amenable to that, I'm told. ValueAct has a reputation for being more collaborative and less combative than certain other activist investors, and anyway the Times wants the same thing, especially since its stock price seems to correlate to subscriber growth in a throwback way that entertainment media companies once enjoyed. "The board and management team will continue to make decisions that we believe are in the best interest of the company and all company shareholders," Times spokesperson Danielle Rhoades-Ha said in a statement.
On the Other Side of the Moat
What I find notable about the Times's ever-deepening moat is what it says not about the Times, itself, but rather what it reveals about the company's theoretical, or at least historical, competition—most notably The Washington Post. In 2020, when VandeHei presaged a Times Co. monopoly, and Smith himself noted that "the gulf between the Times and the rest of the industry is vast and keeps growing," the Post was still riding high on a Trump bump that fueled industry-wide subscriber and advertising growth. Reporters like Ashley Parker, David Farenthold, and Josh Dawsey were genuinely famous people, almost TV stars. Having positioned itself as a pillar of democracy, standing athwart Trump's attacks on truth, decency and the rule of law—"democracy dies in darkness," etcetera—the Post enjoyed some of the best years in its history, fueled in no small part by those star political reporters. Digital subscriptions to the Post tripled between 2016 and 2020, to 3 million. In fact, the rate of growth narrowly outpaced that of the Times, which nearly tripled its own digital subs to 6.1 million.

This probably should have been the moment for Post publisher and C.E.O. Fred Ryan, a former Reagan chief of staff-turned-Politico C.E.O., to get aggressive about his own plan to retain subscribers beyond the Trump years, and milk them for a little more money or ARPU—time for the Post to launch or relaunch its own robust podcast division, its own games and cooking apps, to maybe even pursue a bold acquisition à la The Athletic. (Punchbowl, which is on pace to make tens of millions next year, would seem like a natural M&A target.) And yet, two years on, where is the Post's version of The Daily, its Wordle, its Cooking app? One year after the November 2020 election, Post subscriptions had fallen to 2.7 million, according to an internal document obtained by the Wall Street Journal.

Indeed, the Post's output beyond political reporting and opinion (the company recently hired David Shipley from Bloomberg to run the editorial page) is something that does come up often in media circles, particularly in juxtaposition to the Times. And while the two companies really never were true peers, compared to its more cosmopolitan competitor in New York, the Post can look like a more renowned Politico, albeit one with a very promising SaaS business (Arc XP) bubbling beneath the surface. The aforementioned Journal story revealed that the Post recognized fully that it needed to diversify into the lifestyle arts to sustain readers during political off cycles. And yet there hasn't been much apparent progress on those fronts.
ADVERTISEMENT

Jeff Bezos, who bought the Post for a mere $250 million in 2013, has invested heavily in the paper, growing staff and spurring some much-needed updates to the Post's back-end technology that helped fuel the subscriber growth. (The growth of Arc, in particular, is a typical Bezos achievement.) He is also serious about his ambitions to grow the Post's global footprint, as evidenced by conversations he had with prospective executive editor candidates last year. Still, one wonders, given all his obligations, how much Bezos really cares about the delta between his own paper and the Times. Especially when the Post has already been an extraordinary financial success for him.

One of the ironies, of course, is that Bezos rescued the Post at a time when it was most rudderless, and far off the course laid by Bradlee, Woodward, and Bernstein. It was, in fact, so culturally lethargic that VandeHei could lead an evacuation effort from its ranks and immediately stand up to a serious rival in Politico. Even Ezra Klein wanted to get his wonk blog the hell out of dodge as the Post seemed content to merely cover the world, Saul Steinberg-style, between the Potomac and the Anacostia.

Bezos didn't just pour capital into the paper, he instilled it with his roaring confidence. And now the Post truly is Washington—a genuine rival with the Times in covering the town and proffering influence. The question, really, is if it actually wants to be more, or if it just says it does.
FOUR STORIES WE'RE TALKING ABOUT
Greenblatt Tells All
The legendary TV executive has a new memoir. Is it a prelude to his next moves?
MATTHEW BELLONI

The "DeSantasy" Is Over
The F.B.I.'s Mar-a-Lago raid may have an unexpected casualty: Governor Ron DeSantis.
TINA NGUYEN

Lee's Defenestration
Notes on the "sudden exit" of the Carlyle Group's feared, and controversial, C.E.O.
WILLIAM D. COHAN
You received this message because you signed up to receive emails from Puck

Was this email forwarded to you?

Sign up for Puck here

Interested in exploring our newsletter offerings?

Manage your preferences

Puck is published by Heat Media LLC

227 W 17th St

New York, NY 10011

For support, just reply to this e-mail

For brand partnerships, email ads@puck.news