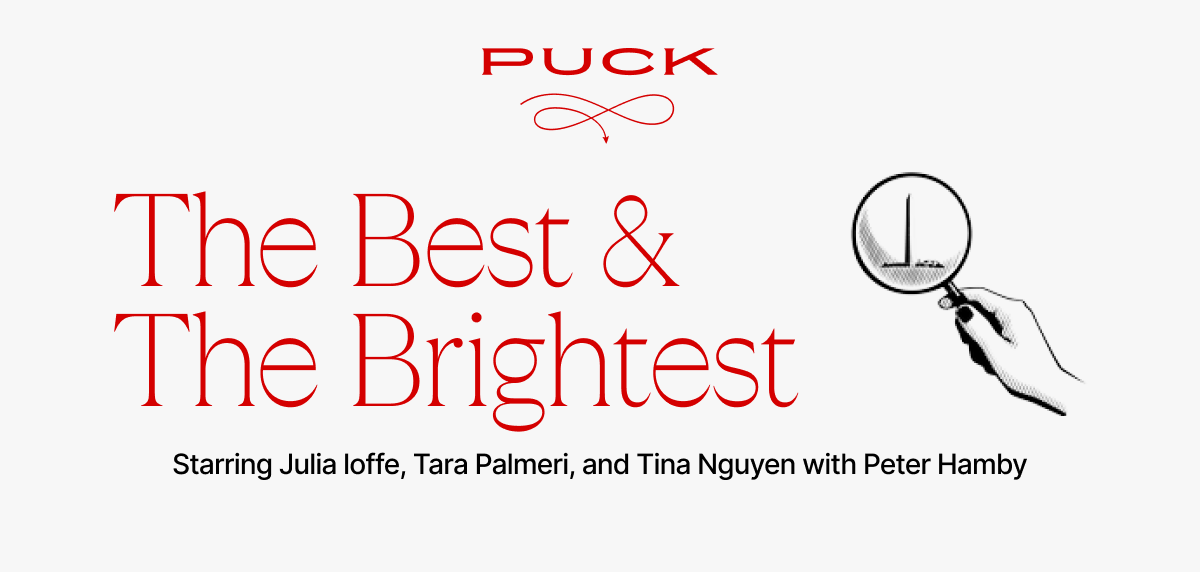 Happy Thursday and welcome back to The Best & The Brightest, I'm Tara Palmeri. I'm just getting back from a whirlwind trip to Milwaukee for the G.O.P. debate, where I recorded episode two of my new Spotify Original podcast, Somebody's Gotta Win (subscribe here and here). Thanks again to Alex Thompson for helping me break down the winners and losers of the G.O.P. debate, and to Matthew Bartlett for reporting back with the vibe from New Hampshire.
Tonight, a closer look at what Vivek Ramswamy's performance means for the establishment's bet on Ron DeSantis, why Nikki Haley may be getting a second look, plus some news on Vivek's new money. But first…
Trump Proxies
By Abby Livingston
Spin Doctors: A handful of familiar Republican Capitol Hill faces descended upon the Milwaukee spin room last night to flak for their preferred...
Can't see the full story?

You're receiving the free version of The Best & The Brightest at . For full access to Puck, and to each of my colleagues, you can
subscribe here.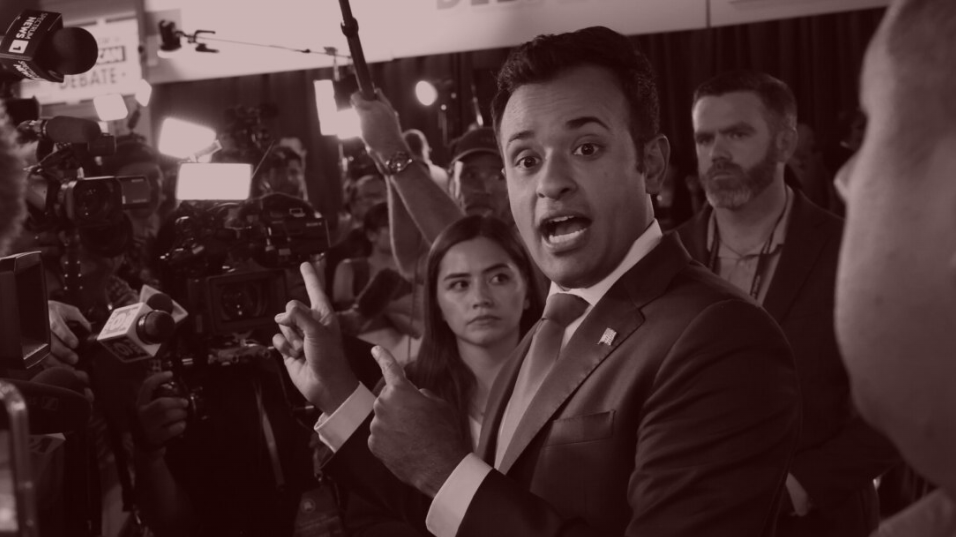 Measuring the Vivekquake
News and notes on what really went down in Milwaukee: despondent donors, missed signals, defensive DeSantis, and the possibility of a Trump-Vivek ticket.
For the Republican establishment and donor class—the post-Bush Bushies who fantasize of a Glenn Youngkin presidency (tax cuts, carried interest, Episcopalianism, etcetera)—last night in Milwaukee was a reminder that the real world exists outside the country club gates. This cohort, which was desperately pining for...
FOUR STORIES WE'RE TALKING ABOUT

Need help? Review our FAQs
page or contact
us for assistance. For brand partnerships, email ads@puck.news.
You received this email because you signed up to receive emails from Puck, or as part of your Puck account associated with . To stop receiving this newsletter and/or manage all your email preferences, click here.
Puck is published by Heat Media LLC. 227 W 17th St New York, NY 10011.