Good evening,
Welcome back to The Washington Mall, your new favorite twice-weekly dossier focused on the real inside conversations in this town—on Capitol Hill, K Street, and, of course, within the newsrooms covering it all. I know that most of you are at the Beach, but rust never sleeps here at Puck, and we have a particularly delicious issue for you about the greatest power struggle playing out in this town.
In this issue: Kevin McCarthy, Matt Gaetz, Majorie Taylor Greene, John Boehner, Mark Meadows, Jim Jordan, Nancy Pelosi, Hillary Clinton, Donald Trump, Mitt Romney, and many many more…
But first, here's a few things that I'm hearing:
—Ron vs. Don in Endorsementgate: Ron DeSantis is approaching the deadline to seek an endorsement from Donald Trump, who has been anxiously asking aides what his once-favorite boyish governor is waiting for. Trump's aides have been musing over a way to get past this sticky impasse—how can Trump validate DeSantis without having it used against him down the line?—while still demonstrating that Trump has the upper hand in the relationship against his likely '24 challenger.
One advisor suggested to Trump that he just preemptively endorse DeSantis without his request. The advisor said it would be very "funny" and "very Trump" to also remind voters how the former president saved DeSantis's floundering 2018 gubernatorial campaign with his endorsement, something he's already said publicly he's "very responsible" for. (Trump endorsed DeSantis over then-G.O.P. frontrunner Adam Putnam.) This advisor said Trump also wants to simultaneously remind voters that he's done two things that DeSantis hasn't—won Florida with over 50 percent of the vote (he scored 51 percent in 2020 while DeSantis garnered 49 percent in 2018) and, of course, been President of the United States. Not much for subtlety, that one.
—Hillary's Redemption Tour: Has the Mar-a-Lago search been the narrative reset that Hillary Clinton, no longer running for president but seemingly always running for validation, was hoping for? The former Secretary of State has responded to Trump's own national security scandal by selling "But her emails" hats and tees on the website for her super PAC, Onward Together. (Two out of three colors are already sold out!)
Interestingly, Clinton seems to be assuming a more public posture ahead of the midterms. She's doled out endorsements, such as to Rep. Haley Stevens in Michigan and Nikki Budzinski in Illinois, and sent out the fundraising appeals from her own list, including a call this week to raise money for both her 501(c)4 and state legislatures through the Democratic Legislative Campaign Committee. She also Instagrammed a love letter to Raphael Warnock; walked the red carpet at the Venice Film Festival; and is low-key consulting Antony Blinken on State appointments. "Her emails look now like a grain of sand on the beach to people," one of her supporters told me. "[The Mar-a-Lago search] diluted her narrative problem."
—And for some very Washington News… The Washington Post Co's Publisher and C.E.O. Fred Ryan has bequeathed the title of Chairman of the Board of the prestigious White House Historical Association to fellow Reagan alumni John F. W. Rogers, an executive vice president of Goldman Sachs. The association did not make a splashy announcement when the official pass-off happened in January, as Ryan will be term limited from the board at the end of the year and he stepped down from his chairmanship early this year, but I hear there was a dinner celebration in June to celebrate the handoff at the Blair House, the president's guest house. Ryan remains as chairman of the board of the Ronald Reagan Library.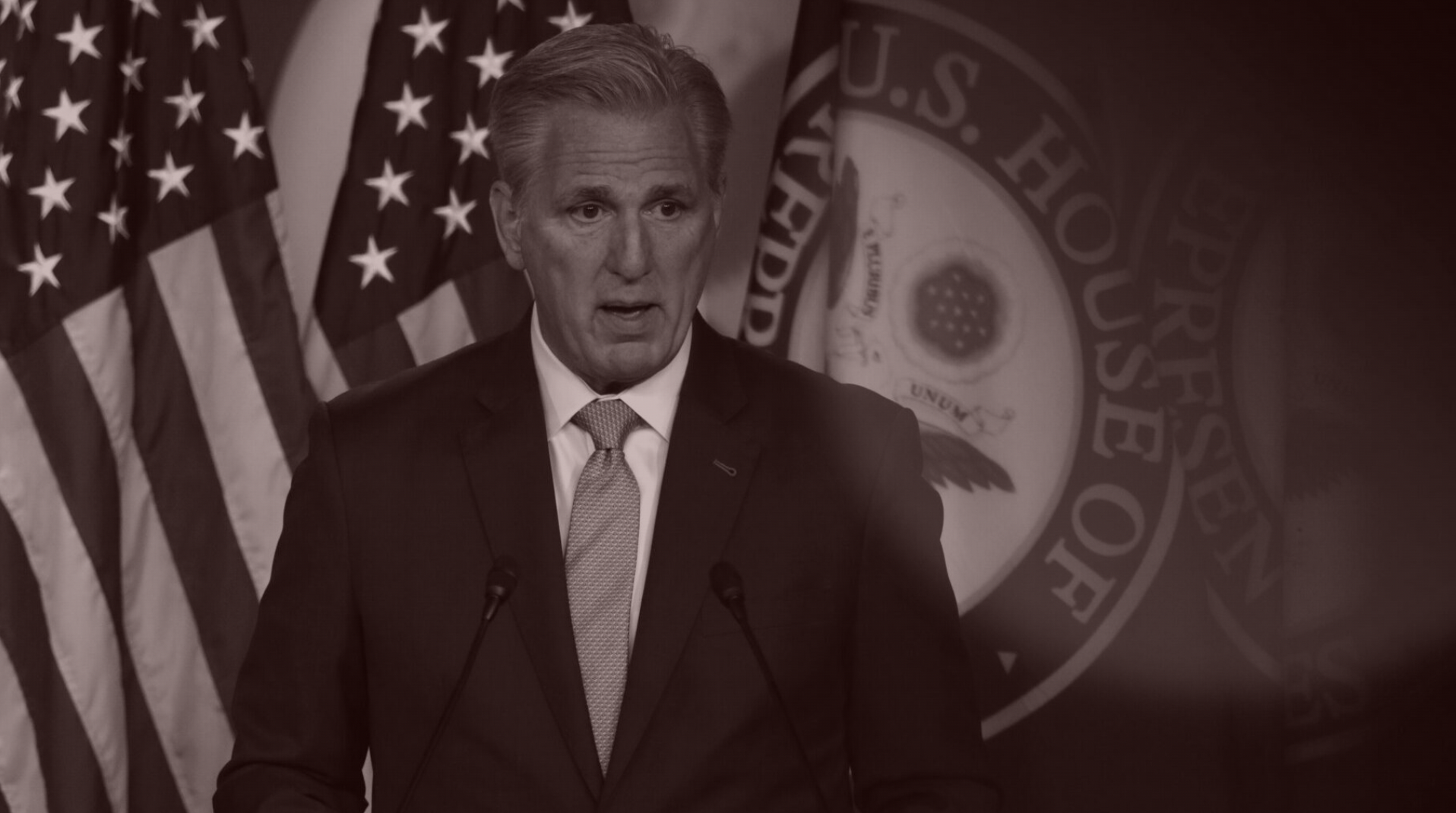 McCarthy's Political REDRUM Moment
Facing a tighter-than-expected midterm race, the presumptive future Speaker of the House has a former president who is playing mind games with him and a caucus who is ready to extort him. It's a job he's wanted forever, but is the Boehneresque writing already on the wall?
For the past months, House Minority Leader Kevin McCarthy has been explaining to donors and fellow members that if he doesn't pick up more than 15 seats in the lower chamber, I have been told, that well, he's fucked. Meaning that, absent this baker's-dozen increase in Republican membership, it'll be nearly impossible for McCarthy to make the natural ascension to speaker and lead with the comfortable support of his party. Six months ago, with Biden floundering and Roe the law of the land, this sort of hypothetical was unimaginable. Now, every day The Cook Political Report predicts smaller margins for Republicans in the fall midterm elections. As I reported, McCarthy told donors last month in Jackson Hole he only expects to pick up 15 seats. And while that would be enough for McCarthy to be speaker, the job he has long coveted, it could also open up a whole new can of worms.

Whispers on Capitol Hill are already getting even louder that McCarthy may have his own John Boehner-style problem on his hands. Recall that in 2015, after serving as Speaker of the House for four years, Boehner faced resistance within his own party from the ultra conservative Freedom Caucus. A half-hearted Paul Ryan eventually replaced him as speaker and Boehner, the ultimate creature of Washington, would retire. McCarthy has surely worked harder than most to ossify his relationship with Trump. But as the MAGA faction of the House continues to grow and drift rightward, some House Republicans are wondering how short his leash might be. "His problem will never be becoming speaker. It's staying as speaker. That's going to be much more of a challenge," said a source in the Freedom Caucus.
ADVERTISEMENT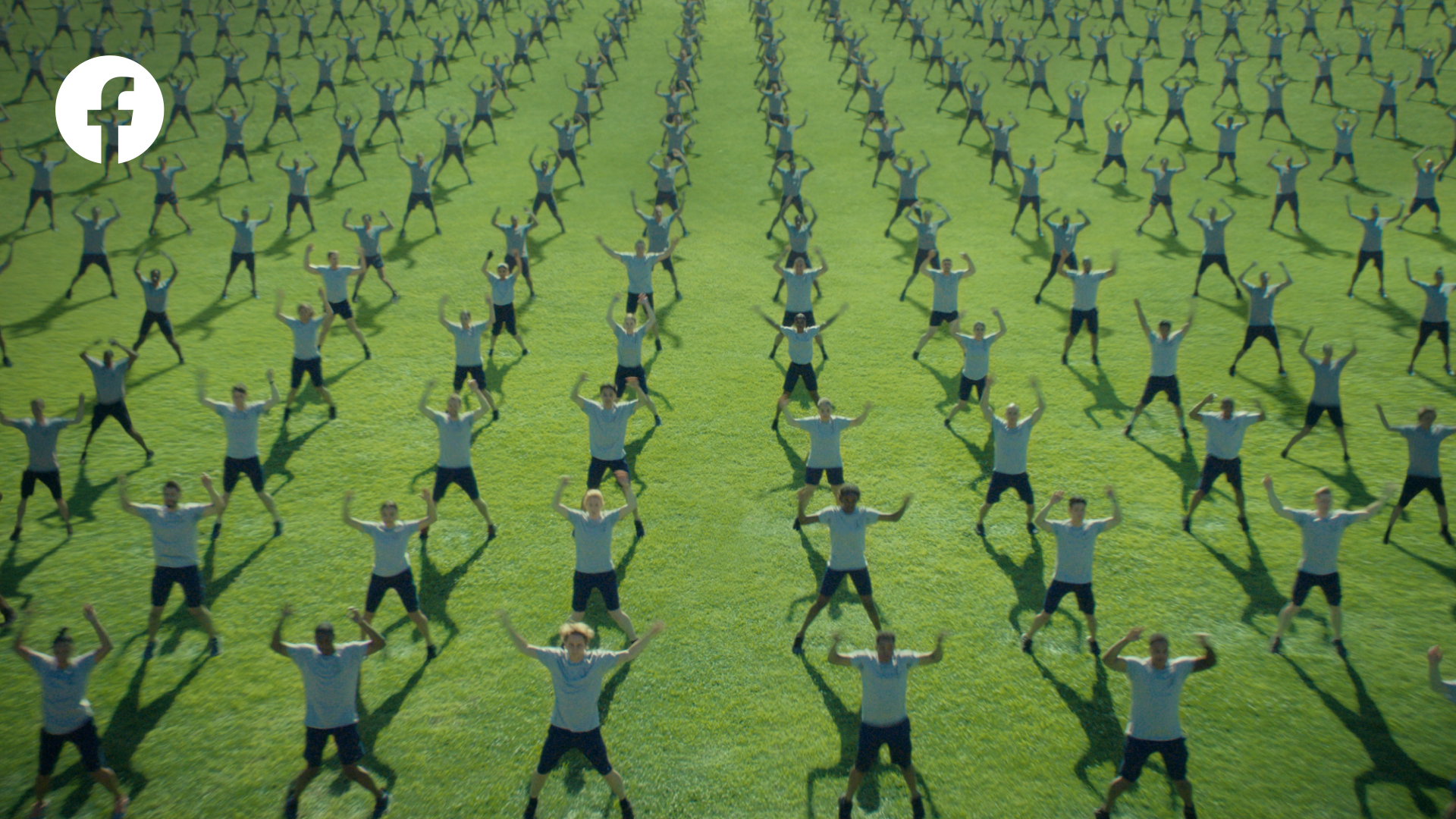 We have over 40,000 people working on safety and security
That's more than the size of the FBI. And they're working to create more meaningful connections for our communities
That's just one example of the work we're doing.
Facebook is taking action to keep its platform safe
This fractious and often conspiratorial far right group, after all, is a tough crowd to please. Reps. Paul Gosar, Marjorie Taylor Greene, Matt Gaetz, Tom Massie and Lauren Boebert see Trump as their leader and, without being too reductive, are innately distrustful of McCarthy, who many in the caucus suspect is more of an ambitious D.C. striver than a true believer in their hardline conservative principles. In fact, as was the case with Boehner, many think he doesn't care about much besides his own power. I'm told some still feel double-betrayed by his advocacy that Liz Cheney remain in leadership after she voted for Trump's second impeachment, and that, as per the leaked tapes, he considered asking Trump to resign after January 6.

Alas, such is life in the Republican caucus in 2022. "Real conservatives want a slimmer majority, with just 10 seats picked up," explained a source close to Trump, referring to the views of the Freedom Caucus. After all, with just a slim majority, Greene and Gaetz could control hard votes like raising the debt ceiling, passing appropriations bills, funding the government, et cetera. "The Freedom Caucus will have all of the power, whether McCarthy's speaker or not."

This could mean a rerun of the inta-party battles and skirmishes that defined the Boehner era. Seven years ago, the Freedom Caucus's leverage came from its size and unity: they were a 30-member constituency within a net 28-seat majority, and they willingly stuck together to burn it all down, as needed. Now the group is about to grow, thanks to redistricting that has created more ruby-red seats with Qanon candidates endorsed by Trump, some of whom, like Joe Kent and Loren Culp, have already said they won't support McCarthy for speaker. Axios recently published a good roundup on some of the more batshit comments made by some of these future Freedom Caucus members, from praising Hitler as "the kind of leader we need," as Carl Paladino recently said, to Culp's call for a lynching. This is after two years of McCarthy's hands-off approach to Greene's insane and racist comments, such as her rant about Rothschild-funded space lasers, and Boebert's "Jihad squad" remark.

"The question is: are these members today going to employ those same tactics? What is the margin that leadership has to pass things, and how much do they see leadership as the enemy versus Democrats?" said Brendan Buck, a Republican strategist who worked for both Boehner and Ryan. "My sense is Kevin McCarthy has made much better allies of the far-right of the conference than leadership did last time around. As for how long that lasts? I don't know. I think he's starting from a position where they at least trust him a little more than they did perhaps Boehner."
McCarthy has one thing going for him right now. Trump, who has weighed in on random local Republican leadership posts across the country, has yet to put his stamp on the speaker's race. I've been told that Trump isn't inclined to pick the speaker ahead of his own 2024 campaign because he sees it as too big of a gamble ahead of his own presidential run. But even a small snark rocket from Bedminster or Mar-a-Lago suggesting that McCarthy isn't Trump's man could prove devastating. "It's not the Freedom Caucus who will decide the next speaker, it's Trump," another Republican strategist with ties to the group explained. "He's unpredictable, but he's smart enough to see that—especially if he's gearing up for a presidential [race]—trying to jam up McCarthy isn't in his best interest. If he lost something like that it would really hurt his brand."

McCarthy appears all too aware of this political reality, and it explains why he's been so insistent about warming himself to Trump's meaty bosom. Indeed, McCarthy fled to Mar-a-Lago shortly after he condemned Trump for the violence on January 6, in order to pay his respect and register a picture of the two sharing a thumbs-up. A source close to Trump told me that two speak multiple times per week, including at least once during one of final weeks of recess. McCarthy smartly hired Brian Jack, one of Trump's more trusted and regarded aides, to run his Congressional Leadership Fund while Jack continues to work for Trump's political operation.

But this doesn't mean that Trump won't toy with McCarthy. He recently underscored that he hasn't yet endorsed McCarthy on Wayne Allyn Root's conspiracy-minded radio show. For the moment, he appears to be publicly tickling McCarthy as he once did with Mitt Romney, Rudy Giuliani, Chris Christie, and others. On Tuesday, he re-Truthed (sorry) a meme of McCarthy standing among a group of establishment Republicans like Sens. Romney, Mitch McConnell, Susan Collins and Ben Sasse, but only to say that McCarthy "should be taken out of this group of RINO lowlifes. He is fighting hard for the Republican victories in the House. The rest, you can have them!" In Trumpworld, this was seen as his strongest endorsement yet.
ADVERTISEMENT

Motion "To Vacate the Chair"
This being Trumpworld, however, this social media missive is only part of the story. As it was being disseminated, multiple sources told me that Mark Meadows, Trump's former chief of staff and a founder of the Freedom Caucus, was calling around to members this week to warn them to keep their powder dry on McCarthy and not come out and endorse him. His message: Given the Republican party's newfound headwinds and McCarthy's own political ambitions, this ispreciselythe moment to extract concessions from the guy, like leadership positions on subcommittees and

demands that certain rules be changed to ultimately decentralize control and bestow power to the caucus.

One particularly desired lever of power is allowing a non-ranking individual member the legislative ability to initiate a motion "to vacate the chair," which would essentially initiate the ouster of the speaker. It was the motion that Meadows used when he called for Boehner's ouster in 2015. At the time, Meadows also eyed the speakership. He was leery of McCarthy when he was majority leader, amid suspicions that he was undercutting Meadows on committees or supporting challengers of his allied members. To flex the power of his newly formed caucus, Meadows introduced the motion to vacate against Boehner on the House floor. Pelosi snatched away the lever when she took back the house, allowing only leadership members to put that in motion. "The question is going to be, what tools does this group of rabble rousers have to push leadership around?" said Buck.

McCarthy has already managed to placate the only viable challenger to his leadership in the Freedom caucus, Rep. Jim Jordan, by promising him the chairmanship of the House Judiciary Committee, which means he would get to spend the next two years terrorizing Hunter Biden and Anthony Fauci by calling them before the floor to testify in grandiose show trials. Maybe he'll throw in another concession like making Jim Banks, from the conservative Republican Study Committee, majority whip. Otherwise, there isn't an obvious alternative, as there wasn't when Boehner stepped down and the Freedom Caucus settled on the wonky Ryan over McCarthy.

If McCarthy somehow picks up less than 10 seats and the Freedom Caucus assumes control, they may agitate for his No. 2, the ambitious Steve Scalise, who has ties to the more fractious lot through his time on the Republican Study Committee. "Scalise isn't one of them, but he's liked," explained a source close to Trump.

If there is a silver lining for McCarthy, it's that for all their unity, the Freedom Caucus is largely disorganized. But there are still plenty of ways that they sure can give him hell. And perhaps it wouldn't be a surprise if McCarthy, after working his whole adult life to ascend the greasy pole, like Boehner and Ryan, also eventually realized that there are plenty of other ways to find bliss.
FOUR STORIES WE'RE TALKING ABOUT
Helter Stelter
More details on the Stelter sacrifice and the aftershock at CNN.
DYLAN BYERS

G.O.P. Stress Fractures
Tara and Peter discuss the hurdles preventing G.O.P. unity leading into the midterms.
PETER HAMBY & TARA PALMERI

Netflix's Catch-22
Has the company's yearslong quest to build a library of original content resulted in a pyrrhic victory?
JULIA ALEXANDER
You received this message because you signed up to receive emails from Puck

Was this email forwarded to you?

Sign up for Puck here

Interested in exploring our newsletter offerings?

Manage your preferences

Puck is published by Heat Media LLC

227 W 17th St

New York, NY 10011

For support, just reply to this e-mail

For brand partnerships, email ads@puck.news