Good evening from San Francisco.
This past winter, we published Puck's first highly scientific, totally indisputable power ranking of Silicon Valley donors. This summer, we're back with more intel on the nine Democratic and five Republican kingmakers who matter in the tech industry. I'll gladly take a commission on any fundraising pledges that today's column generates in the form of a good news tip—my inbox is open.
But first, some news on the Silicon Valley media story of the week for Puck subscribers…
How to Read the Elon-Sergey Rift
I've gotten a lot of questions over the last 48 hours about the explosive story in the Wall Street Journal alleging that Elon Musk had an affair—or in peak WSJ-speak, a "liaison"—with Nicole Shanahan, who was then separating from Google co-founder Sergey Brin. (The two are now divorced.) Earlier this month, after all, Shanahan candidly offered me her first comments about the divorce, along with her post-nuptial philanthropic plans (if you missed it, catch up here). The alleged Elon relationship, obviously, never came up.

Regardless, Elon has since called the Journal story "total BS," while the paper said they "stand by our reporting." There are two questions being debated in media and tech circles right now: First, who is right? And secondly, how is it that the dry, unofficial gazette of American capitalism is reporting on the sex lives of consensual adults? The story would have been unremarkable in other Murdoch papers, but struck some people I know as surprising in the context of the Journal. Usually the Times and Journal deliberately go out of their way when dealing with anything pertaining to sex. Even with #MeToo era coverage, where the intimate behavior was a core component of the news, they handled the sexual element with white gloves. That being said, I've argued divorces are often legitimately newsworthy events if they have public consequences, and understanding the factors that trigger a divorce can be too (see Melinda's discomfort with Bill's ties to Jeffrey Epstein, for instance).

Elon's response isn't quite a blanket denial, at least hyper-literally. He claimed on Twitter that "nothing romantic" happened with Shanahan, who he has only met a few times "with many other people." (How "nothing romantic" would stand up to Ken Starr-style scrutiny is a story for another day and another private email.) Meanwhile, he also told Murdoch's New York Post that he and Shanahan "were not romantically involved in any way." (Agan, the hermeneutics…) That's a strong rebuttal, but if you parse the language closely, he doesn't specifically deny details of the alleged sexual interaction in Miami in December of 2019. I queried Elon for clarification on that but didn't hear back.

Elon also has offered up a photograph of him at a party with Brin over the weekend, although the two fellow Burning Man attendees being a few yards from one another doesn't exactly falsify the Journal's claim that their relationship has been ruptured. Musk claims that the two remain friends, but as we all know from our own lives, different parties in a friendship can differ in their views of the strength of that alliance.

That being said, I can tell you that many media types over the last two days have been privately questioning whether the Journal, which I'm told had been pursuing the story for at least several weeks, goofed up in some way. It is possible, at least in theory, that Sergey's side would want to leak this unflattering information to influence the divorce negotiations, in which Shanahan is reportedly challenging her prenup in order to seek more than $1 billion. There would at least be some logic to that, although Sergey is so, so private that I don't think he would view the reputational cost as worth the incremental negotiating leverage. There are also questions about how much the "liaison" factored into their split, really. (The Journal notes that there were preexisting tensions involving the care of their child.) Silicon Valley veterans will recall that Sergey has his own history of infidelity, which famously played out in the press via a show-stopping 2013 scoop in Kara Swisher's AllThingsD.

And while there is a fairly small universe of people who could say first-hand whether this alleged interaction between Musk and Shanahan happened, Musk told the Post that Sergey and Nicole had both told him that they had not participated or authorized people to speak for the story. (Neither of them have weighed in directly.) Elon's comments, in addition to being self-serving, don't mean that unauthorized people or third-party informed sources didn't talk to the Journal. As is almost always the case, more people know about secrets than you'd think.

On the facts, perhaps the most important factor here is credibility. Both Journal reporters on the story are top-notch. In this age of histrionics, the paper's business reporting is often hampered by a staid house style designed to unemotionally lay out complex fact sets. In this instance, that reputation is an enormous asset. Who are you going to trust when all is said and done: a media outlet that is known for being ultra-cautious, or a billionaire with an increasingly Warren Jeffs-style commitment to reproduction, who just broke his word to buy a company for $44 billion and is now being sued over it?

The harder question is whether the Journal was right to publish, and I suppose reasonable people can disagree. Brin is one of the world's richest people, and he and Larry Page ultimately remain in control of Alphabet through their combined voting power. But Sergey is far from his days operating Google. Shanahan is a private person. And Musk, while the leader of some of the world's most important companies, is an adult (though some tweets make you wonder). His decision to have a child with a subordinate, as he did at SpaceX, is a legitimate issue of corporate governance. His alleged decision to sleep with his longtime friend's wife, no matter what it reveals about his character, is a personal one, and one that he insists (after publication) isn't true.

I can tell that the Journal labored at times to establish the corporate narrative for precisely this reason: The framing from the headline down is not about the alleged affair, per se, but about the deterioration of the friendship between Brin and Musk, which could, in theory, have tangible economic consequences. The story reports, for instance, that Brin had ordered his advisers to divest from Musk's companies, although precise details are scarce. I don't think the story convincingly landed that element of the piece—the consequences—and it's crucial.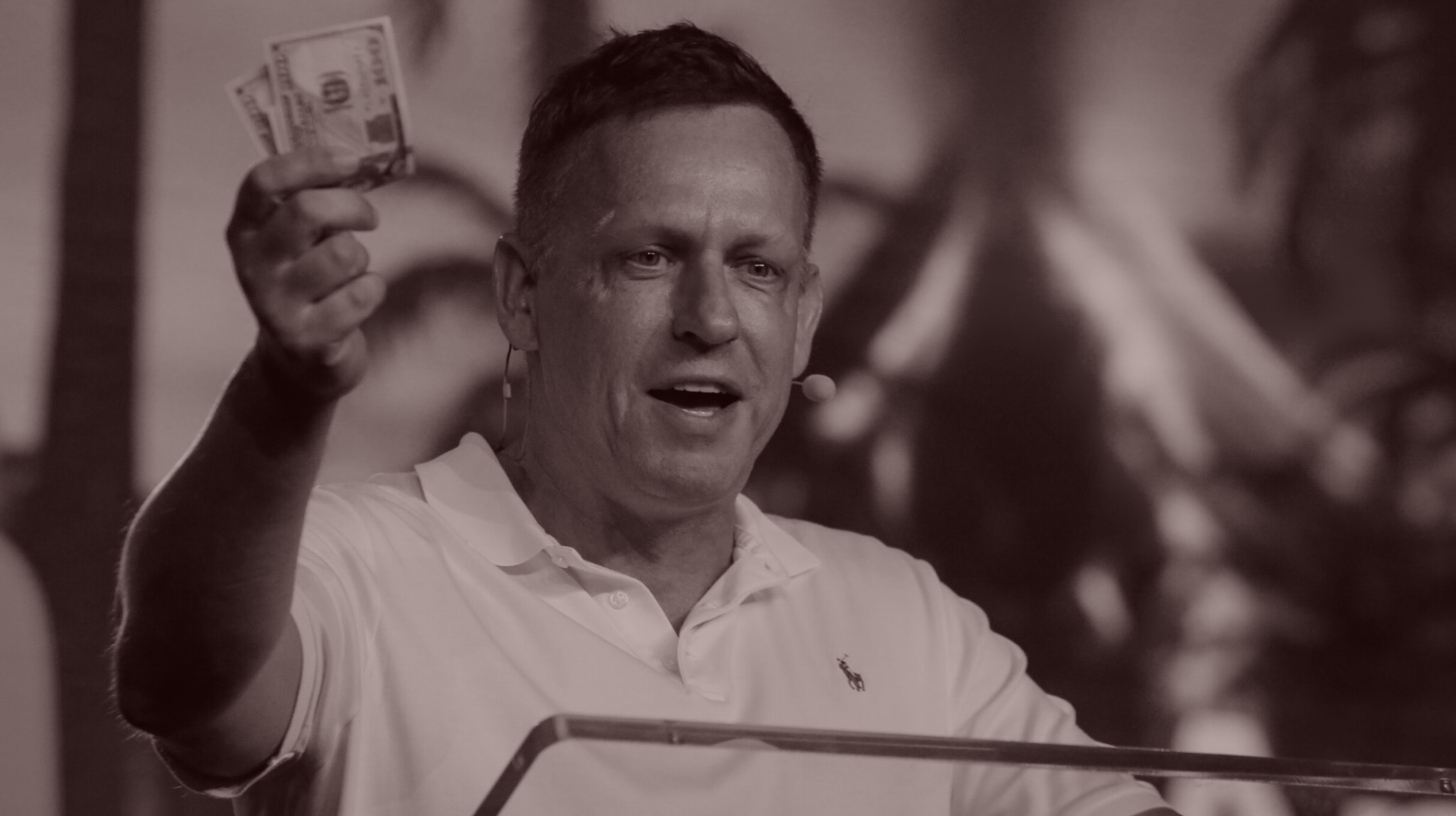 The Washington Whisperers
As the midterms roil, it's increasingly clear that Washington creatures are more than ever operating at the behest of Silicon Valley's political class: Thiel and Conway, of course, but also S.B.F., Jan Koum, Ryan Salame, and a new crop of other budding mega-donors and mega-influencers.
On Saturday, Election Day will be just 100 days away—a rollicking final stretch of midterm campaigning that will determine who controls the Senate next year, and set the stage for the presidential race to come. What happens this fall—and in 2024—depends in part on the money game in Silicon Valley, where the tech mega-donors who were activated by Donald Trump in 2016 are still ruminating on just how involved they want to be going forward.

This winter, I published a Grantland-esque, highly scientific power ranking of these nine Democratic and five GOP players in Silicon Valley. Now, six months later, and after a wave of F.E.C. filings over the past week or two, I'm revisiting the ranking with an updated portrait of who's up and down in donorworld. Or put another way, whose call should you return first?
ADVERTISEMENT
Balancing Public and Private Investments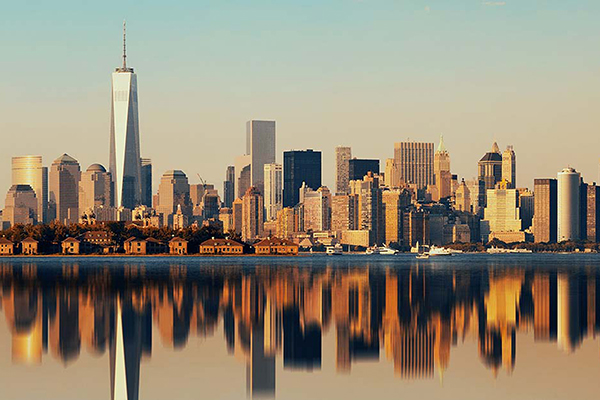 With new private investment opportunities emerging across a range of asset classes, is now the time to reevaluate the role of private investments in your portfolio? A new report from The Northern Trust Institute offers research-backed insights to weigh your options. Learn More.

1. There are few characters that we have been more obsessed with at Puck than Sam Bankman-Fried, the crypto-hawking, philosophy-spewing political mega-donor who has unleashed tens of millions of dollars on Washington over the last year or so. At just 30 years old, S.B.F. has become ubiquitous in our political culture—he's popped up at Democratic congressional retreats, invested in Semafor, testified before Congress, and is laboring to refashion big-money politics in a peculiar effective-altruist direction. The only trouble for S.B.F. has been that, er, his romp through our campaign-finance system hasn't gone so well: He burned $12 million on a longshot Democratic congressional candidate in Oregon—a race where S.B.F. became an unwitting boogeyman—before burning another $12 million on a California ballot initiative that wouldn't even qualify for the midterms. Undiscouraged, S.B.F. recently dropped another $4 million into his own super PAC last month, putting him at $27 million total in the super PAC for the cycle. (That doesn't include all the money S.B.F. has put into the ballot initiatives, his own lobbying organization or other super PACS.) This story is just getting started.

2. LinkedIn founder Reid Hoffman is the epitome of a particular breed of Silicon Valley donor who was galvanized by the Trump Era. It's easy to feel like you already know the Hoffman story, but Reid and his political adviser, Dmitri Mehlhorn, are drawing up new creative plays seemingly every month. Their two big priorities this cycle include funding progressive media projects, like the swing-state newsrooms set up by top digital operative Tara McGowan, and pumping money into second-tier Senate races, including a series of experimental efforts to move the needle in Tim Ryan's Ohio Senate campaign, and a $250,000 care package to the super PAC behind independent Senate candidate Evan McMullin in Utah. Reid's team is also engaged in a broader mission to beat back the progressive left in congressional primaries, fearing that their uncompromising rhetoric has made it too easy for the Tucker Carlsons of the world to attack the Democratic Party.

3. Philanthropist and activist Karla Jurvetson continues her dominance among the leftmost bracket of the Silicon Valley donors. She's had a particular focus on electing Democratic governors in 2024 battleground states who could be a bulwark against election shenanigans if Trump runs again—$2.5 million for Stacey Abrams in Georgia, $1 million to a PAC backing Gretchen Whitmer in Michigan, $1 million to boost Josh Shapiro in Pennsylvania. Other recently disclosed contributions include $1 million behind Wisconsin Senate hopeful Mandela Barnes, $1 million for the pro-Barnes Working Families Party, and $5.5 million more for EMILY's List (which maybe should be renamed KARLA's List, some Democrats have joked). Barnes has been a particular Jurvetson priority this cycle—she hosted a fundraiser for him in Silicon Valley a few weeks back—and if the progressive is to win his primary next month against billionaire scion Alex Lasry, Barnes will need all the big money he can get.

4. Eric Schmidt, the longtime Google C.E.O., squabbled with Politico early this year over his reported influence in Biden's science office, which he vigorously defended as a normal public-private-nonprofit partnership. Still, Schmidt continues to be a powerful player in Washington. When it comes to campaigns, Schmidt has historically focused on Democratic campaign tech—I am told he is one of the initial major funders behind a new progressive tech startup, Trestle Collaborative, and is still a big backer of Stac labs, a tech consultancy for state Democratic parties. But Schmidt's remit is broadening: I am told he and his team have been routinely talking with the D.N.C. to offer suggestions on how Democrats can improve their messaging.

5. Making his inaugural appearance on this list is Jan Koum, the WhatsApp co-founder who was made fabulously rich when Facebook bought his company for a staggering $22 billion. Koum stepped away from Facebook in 2018, reportedly amid clashes with the mothership over privacy concerns, although he insisted it was to pursue his twin passions: playing more ultimate frisbee and "collecting rare air-cooled Porsches." There's no denying he's plunged head-first into these hobbies—Koum actually co-wrote an exhaustive book last year, with only 993 first-edition copies available, about Porsche's first GT2 model, in which the authors journalistically tried to catalog every version of the car. He bought a $125 million home in Beverly Hills from Jeffrey Katzenberg two years back, plus $200 million more on two adjacent homes in Malibu, and now travels the world in a $75 million superyacht named Mogambo, spotted last week off the coast of Norway. To manage affairs like these, he recently started a new personal investment shop called Newlands.

But Koum has also been quietly engaged in far more revealing pursuits. Koum was born in Ukraine and is Jewish—he was spotted in ​​Tel Aviv last month—and his family foundation has been discreetly supporting various Zionist causes. And now, he is making a corresponding political turn: Koum, unlike his fellow WhatsApp co-founder Brian Acton, did not #DeleteFacebook, and one year ago shared a piece on his Facebook page from a Times of Israel columnist about how he was "fed up" with anti-Israel rhetoric. Now Koum is speaking, for the first time, with his wallet too: He just cut a $2 million check to the United Democracy Project, the super PAC of the hawkish pro-Israel lobbying group AIPAC. It is Koum's first political donation ever, save a single max-out check in November to a G.O.P. congressional candidate.

Is this a pivot for Koum, who is worth some $13 billion and is one of the 100 richest people in the country? (Koum didn't return a request for comment.) It's true that the pro-Israel billionaire set in the Democratic Party has gotten much more active over the last few years, spending big money this cycle to beat back progressives they fear are pushing the party in an anti-Israel direction. Koum clearly has time to get more involved; one of the more fun aspects F.E.C. filings is how donors describe their occupation. Koum, at age 46, calls himself "retired."

6. There has been plenty of speculation about whether Dustin Moskovitz would remain politically engaged in the post-Trump era. I noted this winter that Moskovitz had not yet made a political contribution this cycle, suggesting that could be a sign of his desire to return to pre-2016 levels of political engagement. Since then, there've been some signs of life from his shop: his philanthropy dropped half a million trying to oust a county executive in suburban Washington, D.C.; last month, he gave another half-million or so to a group he backed in 2020 called the Center for Essential Information; and then his trust cut a small check ($150,000) to the Progressive Turnout Project. None of this is significant, but he gets bumped up a few spots for having a pulse.

7. Ron Conway's power as a donor has always been as an organizer with a bully pulpit rather than as a billionaire brandishing huge checks. Correspondingly, Conway fell a few spots since this winter's power ranking for not doing much arm-twisting—though he has, in recent months, played host to people like Kirsten Gillibrand when she came to town to learn more about crypto, and to Barnes alongside Jurvetson.

8. Melinda French Gates, after decades of trying to stay out of politics, has been investing more and more in campaigns. She recently donated $200,000 to Abrams, her single biggest political contribution ever, just after giving $50,000 to Nick Kristof's aborted gubernatorial run. Melinda's juice obviously comes primarily from her reputation and her relationships—the dollar amounts here are small, but I hear there's more to come.

9. I wrote a few months back about the rise of Jeff Lawson, another Benioff-esque software billionaire with political ambitions. Lawson's new voting-rights super PAC, called DemocracyFirst, hasn't put many points on the board yet, and while he and his wife have pledged a few million to the group, they're only in for about $50,000 to date. The Lawsons have the juice to make this list. But where's the dough?

Missing the cut: Laurene Powell Jobs, whose lack of public engagement in the midterms might be a liability to the causes she holds dear; Connie Ballmer, like L.P.J., on the list earlier this year, now not; and Vinod Khosla and (Sir) Michael Moritz. Also keep an eye on the Airbnb founders, particularly Brian Chesky, who's friendly with Obama, and Joe Gebbia, who just stepped down from a full-time role and is the most politically inclined of the three.
ADVERTISEMENT

1. No donor, of either party, has had as much on the line in 2022 as does investor Peter Thiel, who could end the year having played a pivotal role in helping elect two G.O.P. Senators molded in his image. Thiel is now in for $30 million behind his two protégés—Blake Masters in Arizona and J.D. Vance in Ohio—and he is working hard on their behalf. Thiel symmetrically seeded both of their super PACs with an initial $10 million, followed by a $3.5 million Series B, topped off by a final $1.5 million donation just before the primary. Still, Thiel will likely have to spend more on these two in a general election. Other G.O.P. outside groups aligned with Mitch McConnell have also reached out to Thiel for funding to support his candidates, although as I've reported, Thiel is more likely to back his own PAC with more money before giving to a third party. Either way, both candidates will surely need more funding in the general election—particularly Masters, who would face an extraordinarily competitive race against Mark Kelly in November.

2. Oracle founder Larry Ellison has doubled and tripled down on his favorite politician, Tim Scott, to the tune of $25 million over the last 18 months. Indeed, Ellison has all but single-handedly financed Scott's big-money operation (although Ken Griffin just chipped in $250,000). Scott, in turn, is using that money to advertise for other G.O.P. Senate candidates around the country. The donations to Scott, a comparatively moderate Republican, also raise questions about his fairly lukewarm support for Donald Trump. The big one I'm hearing from Republicans: How actively might Ellison oppose Trump in 2024, if it comes to that?

3. I've written a ton in these digital pages about Bankman-Fried, but not enough about one of his underlings at FTX, Ryan Salame. Salame, 28, has put $15 million of his own money into a super PAC he recently founded, American Dream Federal Action to support "forward-looking Republican candidates who want to protect America's long-term economic and national security." Salame's slate of candidates includes G.O.P. Senate hopefuls like Katie Britt in Alabama and incumbent John Boozman in Arkansas, who each won tight primaries this summer. Salame has also gotten very involved in crypto advocacy, or as he endearingly calls it, "crypto education within politics." He recently donated $1.5 million to the crypto industry's main super PAC he helped found, called GMI, and his crypto girlfriend, Michelle Bond, is running for Congress in Long Island. Keep an eye on him.

4. David Sacks has been stereotyped as a Thiel sidekick, going back to the days when they terrorized Stanford liberals at The Farm. While that sells Sacks short, he clearly takes at least some political cues from Thiel. P.T. introduced Sacks to J.D. Vance, and Sacks then hosted a Vance fundraiser in San Francisco last fall. I also noticed in the latest F.E.C. filings that Sacks and Thiel ended up donating to the Vance super PAC, perhaps coincidentally, on the exact same day. Sacks has a political adviser that helps him and his firm think through political decisions, and he is a likely major DeSantis supporter in 2024, as I wrote the other day.

5. Despite his caustic Twitter feed, his evangelism for Miami, and unvarnished hatred for the wokes of San Francisco, Keith Rabois's political footprint, I'd argue, had been greatly exaggerated. He didn't consistently make big political contributions in the Obama or Trump eras. Now, though, that has changed: During this cycle, Rabois has sent millions of dollars to down-ballot G.O.P.-ers, mostly to party-led committees.

Missing the cut: Chamath Palihapitiya, the SPAC king and Sacks's podcast buddy whose political impact is more bark than bite; Doug Leone, the longtime Sequoia Capital leader who, like Chamath, made the cut for this winter's list but whose influence has faded; Palmer Luckey, the Oculus and Anduril founder who spent $1 million on Trump in 2020 and hosted him just before Election Day; and Scott McNealy, the Sun Microsystems co-founder with Khosla who told me the other day he still talks, from time to time, with Trump.
FOUR STORIES WE'RE TALKING ABOUT
Aspen's WWIII Rumblings
In bucolic Aspen, Beijing's envoy to the U.S. summarily scared the bejesus out of the foreign policy community.
JULIA IOFFE

Biden's Gadfly
David Axelrod has been giving Biden's comms shop indigestion.
TARA PALMERI

The Washboard Chronicles
Notes on the famous yacht-hosing photo, Apple vs. Amazon, and the Chris Licht narrative shift.
DYLAN BYERS
You received this message because you signed up to receive emails from Puck

Was this email forwarded to you?

Sign up for Puck here

Interested in exploring our newsletter offerings?

Manage your preferences

Puck is published by Heat Media LLC

227 W 17th St

New York, NY 10011

For support, just reply to this e-mail

For brand partnerships, email ads@puck.news