Welcome back to The Washington Mall, your favorite biweekly private email about what's really going on in this town—on the Hill, in the West Wing, and on K Street, with an occasional peak into the inner workings of the D.C media and the legal establishment, too. Speaking of which…
Trump's Legal Rose Ceremony
Playbook, my old haunt, reported last week an interesting sighting of Boris Epshteyn, Donald Trump's legal quarterback, meeting with Hogan Lovells partner Aaron Cutler over breakfast at Bourbon Steak on Pennsylvania Avenue. The two are old friends, of course, and Washington is a small town where lawyers routinely do each other favors. However, according to people familiar with the conversation, this breakfast meeting involved Cutler proposing to Epshteyn that his white shoe firm could help the Trump legal team with the fallout stemming from the Mar-a-Lago document headache. In particular, Cutler said that Hogan Lovells could help manage Judge Raymond Dearie, Trumpworld's handpicked, and instantly regrettable, special master in the case.
Trump's embattled legal team, after all, seemingly extrapolated that Dearie's role in the Carter Page FISA case indicated that he was some sort of F.B.I. scold, who might view the former president's case with sympathy. As it turned out, however, that was a gut-made, diligence-light miscalculation. In fact, Dearie has been downright hostile to Trump's team in court, telling them, among other things, "you can't have your cake and eat it, too." It was a bad bet, one of Trump's advisors told me.
Over breakfast, Cutler told Epshteyn that his firm's lawyers in New York could help; among other things, they had experience with Dearie, and could help manage the situation. This kicked off Hogan Lovells's proposal to help the Trump legal team with their document issue via various lawyers, and even lobbyists. Ultimately, however, the arrangement never got off the ground. Instead, some lawyers at the firm were not keen to get involved in Trump's legal woes and, these being particularly politically savvy lawyers, various conflicts of interest somehow began to emerge. Just this week, the team at Hogan Lovells made it known to Trumpworld that they could not take the case.
And they likely aren't the only shop around town turning down his business—after all, Hogan is a respectable firm but it isn't Williams & Connolly or, say, Jones Day. "No firm would take him, that's what we learned in 2017," George Conway told me, recalling when Trump called him for advice after Rod Rosenstein appointed Bob Mueller as special counsel. "They asked me about a bunch of different lawyers and nobody was willing to do it. Sullivan & Cromwell said, No way. That's why he ended up with John Dowd, who was a solo practitioner and he was the only person they could find. Trump was notorious in New York for not paying his bills and he wasn't going to follow legal advice. And he shops around for what he wants to hear."
It wasn't all bad news for Trump's legal advisers, however. The team received some positive news today when Judge Aileen Cannon ruled that Trump will not have to back up his public claims with a sworn statement that the F.B.I. planted documents in Mar-a-Lago. (This came after Dearie asked that Trump's team confirm under oath exactly what was seized during the search.)
But the Cutler meeting isn't the only sign that Trumpworld is taking this case very seriously. TV surrogates, like OAN News reporter-turned-Trump lawyer Christina Bobb, have been pulled from the airwaves, presumably to prevent them from making inadvisable comments, I've been told. This may explain why she hasn't appeared on Laura Ingraham in weeks.
Alas, some things in Trumpworld never change, as Conway notes, such as the need to placate the man in charge. Christopher Kise, with his $3 million retainer, will remain on the team but will not be the lead on the archives case. His misdeed? Offering some advice that Trump didn't like, I'm told.
And now for tonight's main event…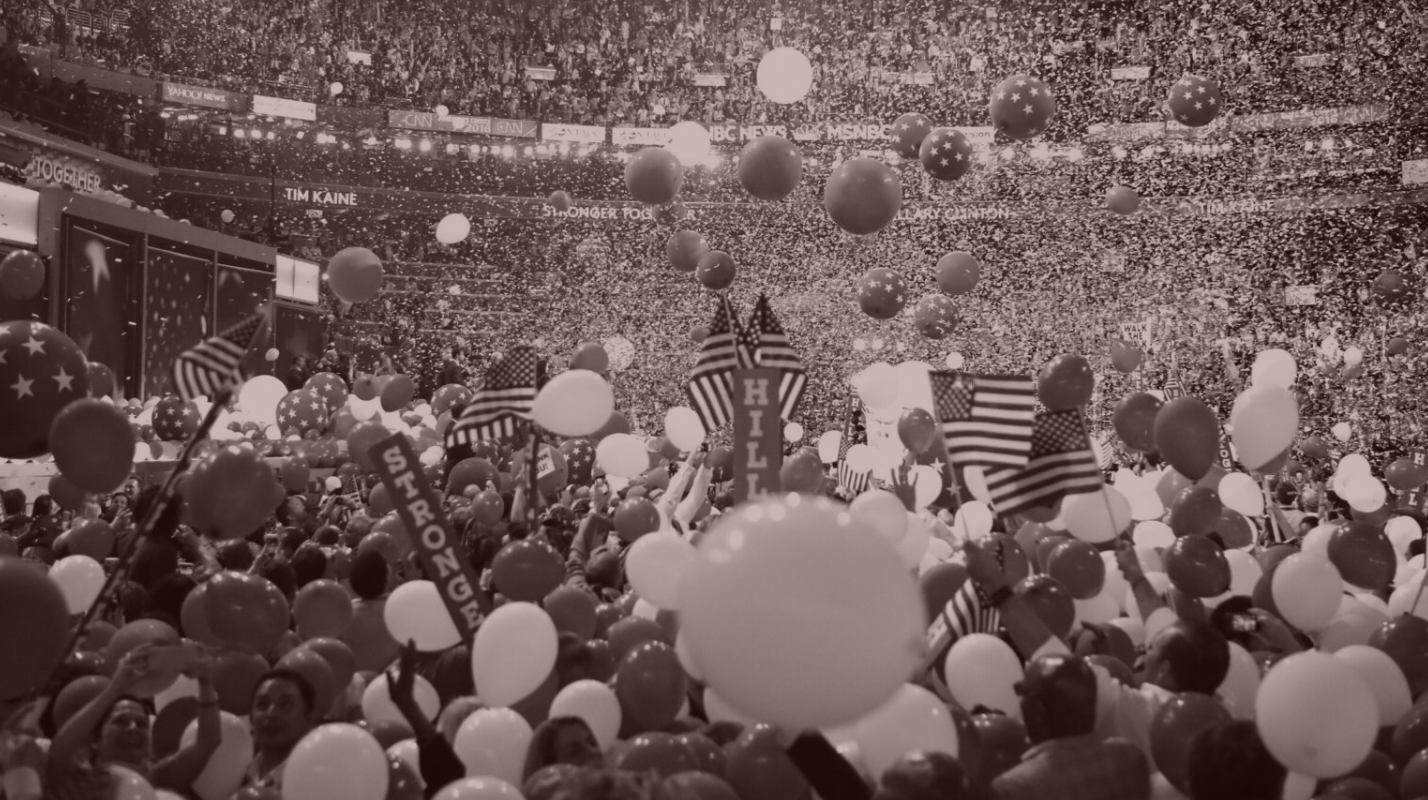 Democrats' 2024 D.N.C. Moneyball
Houston, New York, Atlanta, Chicago… Each has its power brokers, critics, lobbyists, donors and political strivers jockeying for the economic windfall and media attention that accompanies a quadrennial convention roadshow. But with Biden yet to announce whether he's running, whose decision is it anyway?
Every four years, long before potential presidential candidates begin haunting diners in Iowa or courting organizers in New Hampshire, poobah-level Democrats are already strategizing and debating where to hold their national convention. The location, after all, carries some symbolic significance: ideally, it should advance some sort of narrative about the party, and offer the chance to preach directly to undecided voters in a critical swing state. That said, it's also vital to the art of high-end donor maintenance and financial engineering. There's an estimated $70 million in costs and arguably nine figures in revenue on the line for cities in contention, all splattered across tourism and hospitality and attendant sectors, as operatives vie for the rare chance to win the hearts and minds of the biggest donors by making sure they're invited to the right parties and events, placing them firmly in their rolodex for life. There's also the opportunity for emerging political stars to highlight their brand of Democratic politics.

So, the stakes are spectacularly high for the mayor and governors who spend months quietly courting D.N.C. officials, not to mention the patrons and business people that they raise cash from to offer up as convention funds. At times, it can even seem a little like a Miss America pageant, down to the cynicism undermining it all. "This has zero to do with nominating the president. It's a show for donors," said one major donor who's already been asked to join the host committee for one of the four cities in contention—Houston, New York, Atlanta, and Chicago. "And if you make the donors feel special, then you own them. They will be with you forever."

Republicans have already locked in Milwaukee as their convention location, signaling their belief that the critical swing state of Wisconsin should be G.O.P. territory in 2024. But they also have fewer delegates than the Democrats, making logistics less of a hurdle. Republicans also don't care as much about the softer derivative considerations, like whether the facilities are union-operated or any attendant "cancellable" issues.

Especially after Dobbs, Democrats are highly sensitive about the optics of patronizing states whose Republican governors have cracked down on abortion, or even outlawed it entirely. According to a source close to the process, there is a roiling internal debate over whether the D.N.C. should endow states like Texas, where there is an abortion trigger law, or Georgia, which has a six-week abortion ban, given the economic windfall that comes with hosting a $70 million convention. Will Georgia's Brian Kemp or Texas's Greg Abbott offer tax credits or security to the committee and politicians?

But the biggest challenge for the Democrats in this seemingly superficial selection process is the far more consequential set of choices that linger over it: to wit, the implied power vacuum at the top of the party. This is the season on the political calendar wherein former D.N.C. officials are usually in high demand to help navigate whether city officials and local donors should be lobbying the key decision makers in the party. But, in this case, those people are Jamie Harrison, the barely visible D.N.C. chairman, and Jen O'Malley Dillon, the shadow chairperson and White House political director. And maybe both, through former White House official-cum-D.N.C. official Cedric Richmond. After all, while there is a technical advisory committee that makes recommendations based on the merits of different cities, it's typically the president's team that calls the shots.

Therein lies the rub. Joe Biden, as he noted on 60 Minutes this month (despite backroom clarifications from his not-amused staff), has yet to say whether he's actually running. Consequently, there are uneasy questions about whether he should effectively choose which city hosts the Democratic convention if he's not the keynote. What if Chicago wins the bid and J.B. Pritzker wins the nomination? Would the billionaire governor of Illinois be hosting his own coronation? I've heard that Pritzker is putting on the most robust pitch, personally calling people at the D.N.C. He wants it so badly that it's presumed he'll use his robust wealth as a backstop in case there are transportation or logistical issues.

"You get the keys to the kingdom should you get it in your city, but this entire process is completely different than it's ever been," said one Democratic strategist who's been courted to make the pitch on behalf of two of the four cities. "Because no one knows who's in charge, and no one knows who gets to make the decision."
ADVERTISEMENT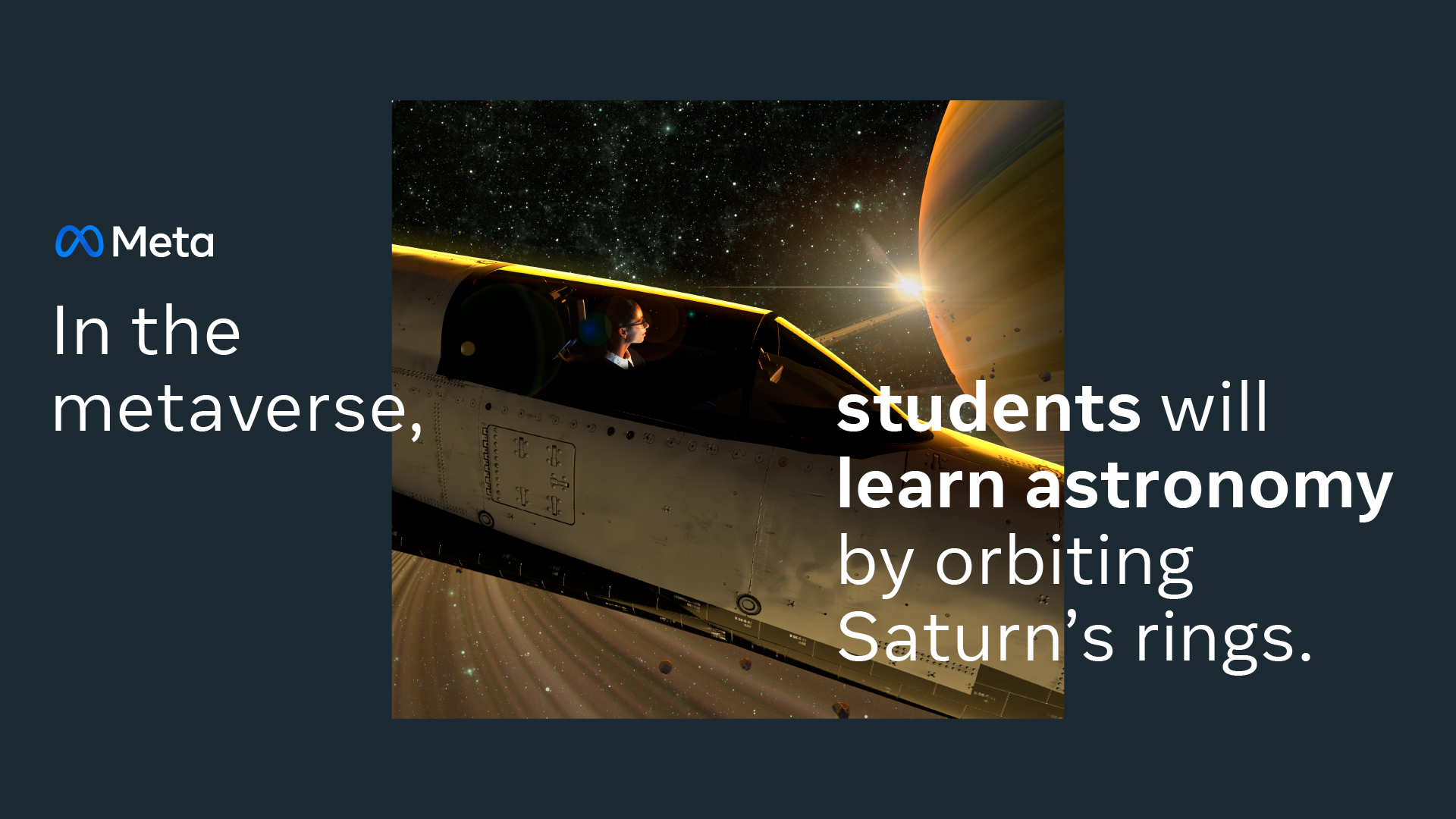 Students will be able to explore outer space in the metaverse.
With the metaverse, students in a classroom will be able to travel to the depths of our galaxy, helping them get up close to the planets and gain a deeper understanding of how our solar system works.
The metaverse may be virtual, but the impact will be real.
Maybe No One Knows Anything
These are the known unknowns keeping Democratic power consultants in the four cities up at night. But still, it's very good political work, befitting some top tier pros. Mayor Eric Adams's team has hired Leah Daughtry, bestie of former D.N.C. chair Donna Brazile and former C.E.O. of the 2008 and 2016 conventions, to promote New York. Pritzker has retained star operative Leah Israel, the former chief development officer of the 2020 convention that went fully digital. Former D.N.C. finance director Clayton Cox and former press secretary Michael Tyler are working on Atlanta's bid. Both are close with D.N.C. executive director Sam Cornale. Those connections, loyalties, and favor networks are often the deciding factor with these bids: "The group that puts together the right team and right consultants usually wins," said a former D.N.C. official.

As with everything in politics, there are the narratives to consider with each city, and the unique political forces of this cycle. The strongest crosscurrent, of course, is the Dobbs decision. Then there are the narratives around the political stars in the cities. If New York is selected, the media story would surely focus on Mayor Adams, a Black, centrist former cop. But New York is also a hotbed for Democratic Socialists of America and a brand of politics brandished by Alexandria Ocasio-Cortez. In Chicago, a safe haven for abortion rights, Pritzker would be front and center as a labor-friendly midwestern Democrat revitalizing the industrial midwest. But in Chicago, it may not just be Pritzker's party; the Obamas will be in the backdrop, a reminder of a more dominant political past, along with the narrative of rising crime.

The most extraordinary narrative, perhaps, would be a major upset by Stacy Abrams in Georgia, which would cement a historic comeback story for Democrats in the South. The same could be said of Beto O'Rourke in Texas, although both are longshots. The D.N.C. will likely wait until after the midterms to make a final decision.
ADVERTISEMENT

There are other strategic considerations for Democrats, too, such as the opportunity to generate earned media via local news coverage. "Conventions are about putting out your message," said Jesse Ferguson, a Democratic strategist and former Hillary Clinton campaign spokesperson. "It's a chance to put it out and one of the only times you're able to do that and not have to pay for it in an ad."

Another is the scale and saturation of the local media market, itself. It's long been the unchallenged wisdom in Democratic circles that conventions should be held in swing states to amplify the party's message, which should all but eliminate New York and Chicago, even if those two cities are otherwise the best positioned to handle the influx of visitors. "I have never known of a selection site decision that wasn't 90 percent politics and 10 percent, we are impressed with your facilities," said Lanny Davis, who was a D.N.C. committeeman for 12 years, before noting one more important element. "It's got to be in a battleground state to win the presidency."

But time and again this theory has been disproved. Clinton lost Pennsylvania in 2016 even though the convention was held in Philadelphia. Obama lost North Carolina, in 2012, despite holding the convention in Charlotte. And while Democrats won Colorado in 2008, after a Denver convention, some would argue that the gridlock and hassle of a mismanaged convention can actually piss swing voters off. (When I covered the convention in Charlotte, the lack of accommodations and long travel times were a constant reminder that the city wasn't ready for primetime. I had to travel 45 minutes outside of the city to a motel because there weren't enough union hotels in the city.) "There's almost zero correlation between where a convention is held versus electoral outcome of that state," said a former D.N.C. official. "It's a process that has a lot of symbolism attached to it, but the deciding factors are quite practical."

And each of the four cities currently under consideration has its flaws. Based on logistics alone, Atlanta comes up short on union hotels compared to Chicago or New York, which is pitching the tried-and-tested Madison Square Garden from the 2004 Republican National Convention. But alas, New York is still associated with traffic, Chicago with memories of the '68 convention disaster, and Houston could easily become a foil for the border crisis if G.O.P. politicians want to hijack the messaging there. I've heard that Houston had the weakest of the bids, anyway, and likely will be eliminated. A D.N.C. spokesperson declined to comment.
FOUR STORIES WE'RE TALKING ABOUT
Treaty of Paris
Insider reporting on the Wintour-Enninful palace intrigue at Condé Nast.
DYLAN BYERS

Putin's Male Fragility
Conscription has led to a mass exodus—and a growing sense that Putin has blown it.
JULIA IOFFE

Hollywood's Horror Story
In a time of great anxiety in Hollywood, scary movies are the rare stress-reliever.
JULIA ALEXANDER
You received this message because you signed up to receive emails from Puck

Was this email forwarded to you?

Sign up for Puck here

Interested in exploring our newsletter offerings?

Manage your preferences

Puck is published by Heat Media LLC

227 W 17th St

New York, NY 10011

For support, just reply to this e-mail

For brand partnerships, email ads@puck.news