Welcome back to The Best & The Brightest, birthday edition! Yes, you've read that right: it's been two years since Puck launched, and as someone who was here ever since we started the company in an actual basement—come on, we were a startup—I'm so proud of how much we've grown since, and I'm quite excited to storm Washington with my colleagues. (To wit: Tara Palmeri has a Ringer podcast! Julia Ioffe just interviewed the Secretary of State! We hired Abby Livingston! Teddy Schleifer lives here now!)
Allow me to quickly shill our birthday sale: New subscribers can take 25% off a yearly subscription. That's $75 a year, or the price of 15 lattes, if you measure wealth by lecturing-a-millennial standards. In addition to our Washington coverage, you'll also get insider-only news about Taylor Swift, Larry Ellison, David Zaslav, Elon Musk, and other American oligarchs of interest. That's the magic of Puck: we spy on the masters of the universe, and you get to read about it. Ok, on to the news.
Today, a few notes out of the wilds of MAGA Nation: TuckerCarlson's attempts to turn into the BarbaraWalters of far-right populism; Vivek's right-wing squeeze on DeSantis while running up against Trump; and McCarthy staring down the barbarians at the gates.
But first, here's Abby Livingston with the latest drama on the Hill…
McCarthy's Horseshoe Trouble & a McConnell Breather
By Abby Livingston
Impeachment Hell (I mean purgatory!): It's not a good sign when G.O.P House operatives cannot rhetorically agree over whether their current state of affairs is actual "hell" or merely "purgatory." But that was the tone of conversations coming out of the conference on...
A MESSAGE FROM META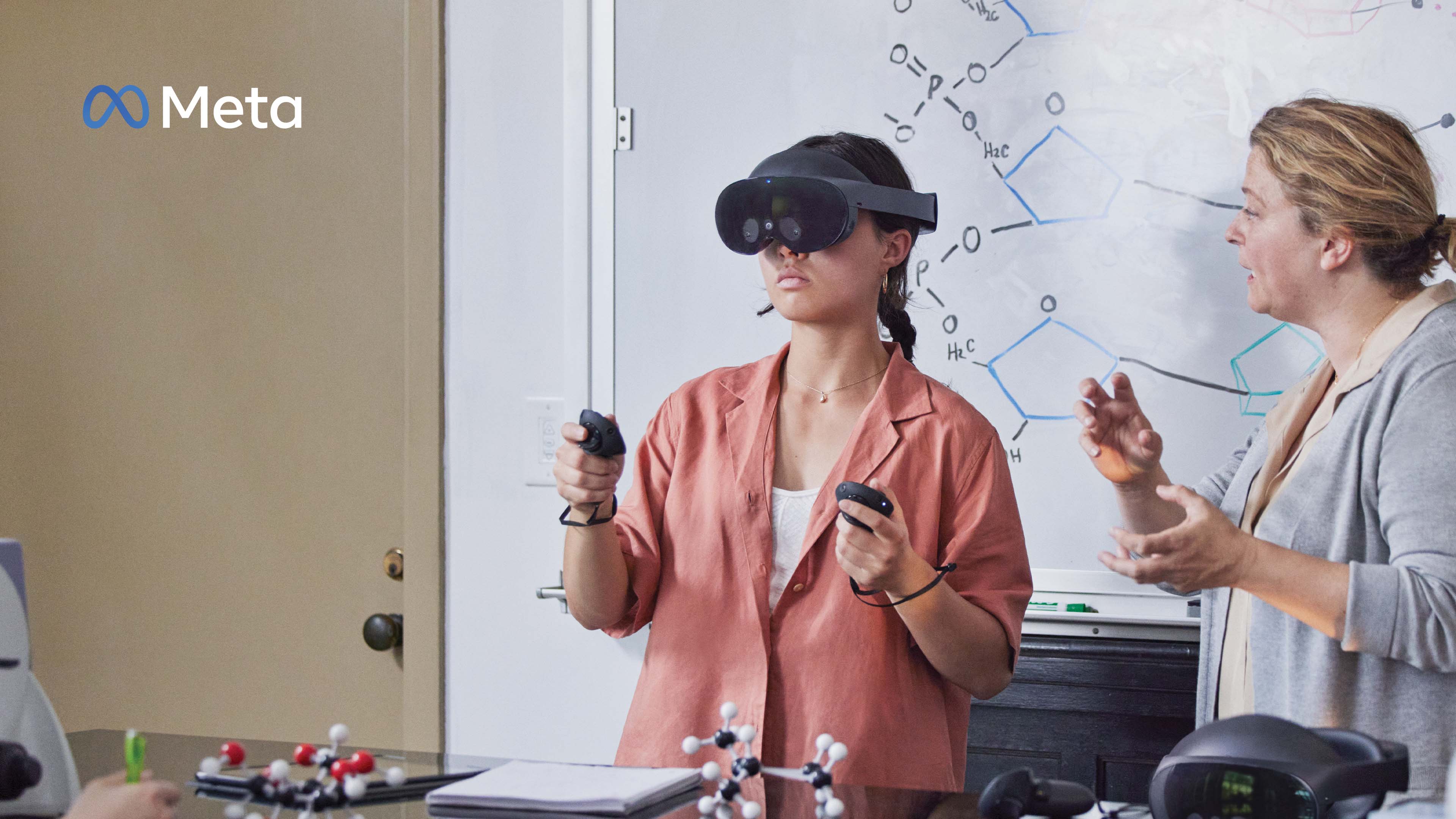 VR puts molecular structures in the palms of students' hands.
Suffolk University students use the metaverse to observe molecular structures in 3D—enhancing their learning of how molecules work. With Nanome's VR platform, students can measure molecular distance, change atomic structures and mutate enzymes with the wave of a hand.
Can't see the full story?

You're receiving the free version of The Best & The Brightest at . For full access to Puck, and to each of my colleagues, you can
subscribe here and get 25% off.
Web video host Tucker Carlson has been rather busy since joining Elon Musk on X. In his quest to remain relevant and kick his former employers in the shins, he's taken his paranoid style global, jetting around the world to foment various populist revolts: Over the past several weeks, he's taped interviews with rising far-right politicians in...
FOUR STORIES WE'RE TALKING ABOUT

Need help? Review our FAQs
page or contact
us for assistance. For brand partnerships, email ads@puck.news.
You received this email because you signed up to receive emails from Puck, or as part of your Puck account associated with . To stop receiving this newsletter and/or manage all your email preferences, click here.
Puck is published by Heat Media LLC. 227 W 17th St New York, NY 10011.