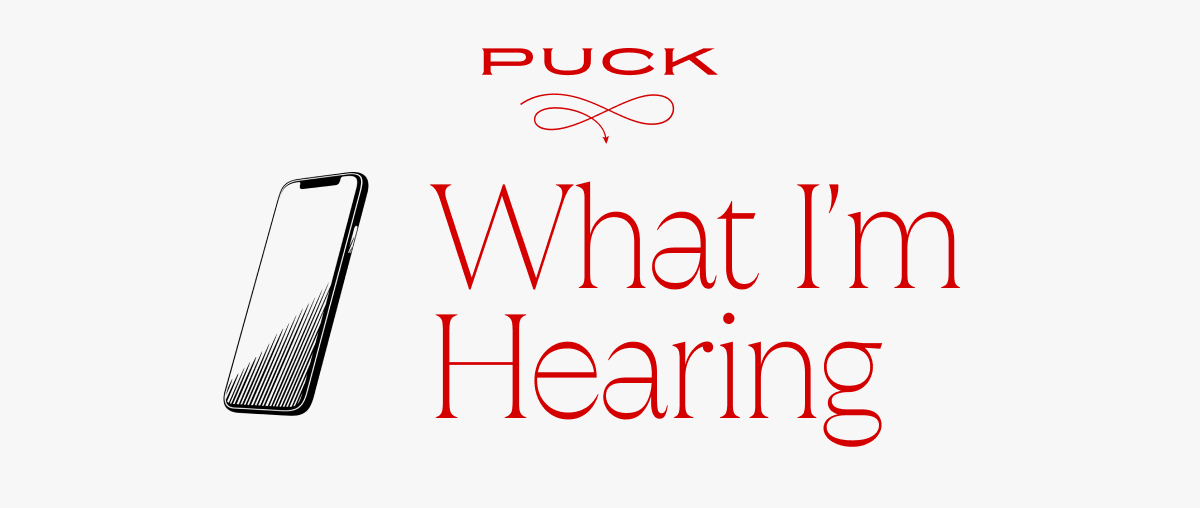 Welcome back to a pre-Dominion/Fox edition of What I'm Hearing.
Programming notes: This week on The Town, Lucas Shaw and I welcomed Max to the streaming wars, First Amendment litigator Doug Mirell pre-gamed Dominion vs. Fox, and I parsed some Murdoch family politics with Vanity Fair's Gabriel Sherman. Subscribe via Spotify or Apple.
Discussed in this issue: Kevin Costner, Zack van Amburg and Jamie Erlicht, Jen Salke, Gerry Cardinale, Rupert Murdoch, Warren Buffett, Bob Iger, Dan Webb, and Sarah Paulson's multi-million-dollar mobile home.
Before we begin, Puck's legal expert Eriq Gardner is in Wilmington, Delaware for the Dominion vs. Fox trial, which starts this week. He'll have great coverage in his newsletter The Rainmaker (sign up here), and tonight I asked him for a quick primer on the key players…
Meet the Stars of Dominion vs. Fox
A while back, I heard about a lawyer at Winston & Strawn on a quixotic case. Nobody thought he'd win, and his partners even wanted to push him out of the firm. But Dan Webb stunned them all with a trial performance that caused Disney to pay $177 million to settle the infamous "pink slime" defamation suit against ABC News. Now 77, the former U.S. Attorney is hoping to...

Can't see the full story? You're receiving the free version of What I'm Hearing at . For full access to Puck, and to each of my colleagues, you can subscribe here.
Earlier this week, I was chatting with a television executive when the conversation segued to a frequent lament: the opacity of the industry in its evolution from linear to streaming. Not only is data still proprietary, but there is no consensus on which metrics matter, and how they matter to each service, given the particularities of users, libraries, and strategies.

The confusion plays out in all kinds of ways, but this TV executive was complaining about a practical challenge...
FOUR STORIES WE'RE TALKING ABOUT
Fox's Fall Guys
On the trio of anchors at the center of the $1.6 billion defamation lawsuit.
DYLAN BYERS

D.C. TikTok Fears
A candid conversation with the chair of the Senate Intelligence Committee.
JULIA IOFFE

Need help? Review our FAQs
page or contact
us for assistance. For brand partnerships, email ads@puck.news.
Puck is published by Heat Media LLC. 227 W 17th St New York, NY 10011.