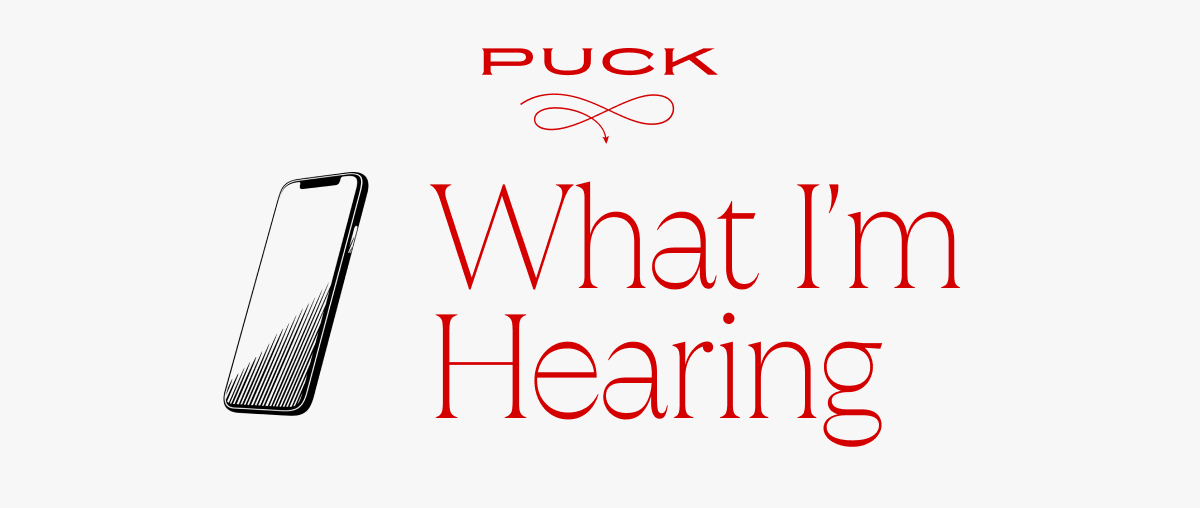 Welcome back to What I'm Hearing, and a happy Mother's Day weekend to all the moms.
Best Strike Sign Contest: Remember to send me your submission by Friday (tomorrow) at 5 p.m. I've received hundreds so far; most are funny, some are very funny, a few are inspired. On Sunday, I'll pick my 7 favorites and put them to a vote of WIH readers. Then, next Thursday, I'll crown the Best Strike Sign and give out the Puck merch. Good luck!
Inner Circle event: Puck contributor and labor law expert Jonathan Handel and I are doing an off-the-record call with Inner Circle members Friday at 1 p.m. Pacific. Join us. And if you're not an Inner Circle member, you can upgrade here.
And as always, if you've been forwarded this email (you know who you are), become a card-carrying Puck member here.
CAA's New Suitor Has an Inside Connection: French billionaire François-Henri Pinault has set his sights on the talent behemoth CAA. I'm told by two sources that Pinault, chairman and C.E.O. of the luxury fashion group Kering, has approached TPG, the private equity firm, about buying out its stake. Pinault, of course, is also the husband of actress and CAA client Salma Hayek-Pinault, so that would work out nicely.

Remember, TPG first invested in CAA back in 2010 and became the majority owner in 2014—an eternity in private equity years. But TPG has received other incoming calls about CAA over the years, and, as recently as 2021, it chose to...
Can't see the full story? You're receiving the free version of What I'm Hearing at . For full access to Puck, and to each of my colleagues, you can subscribe here.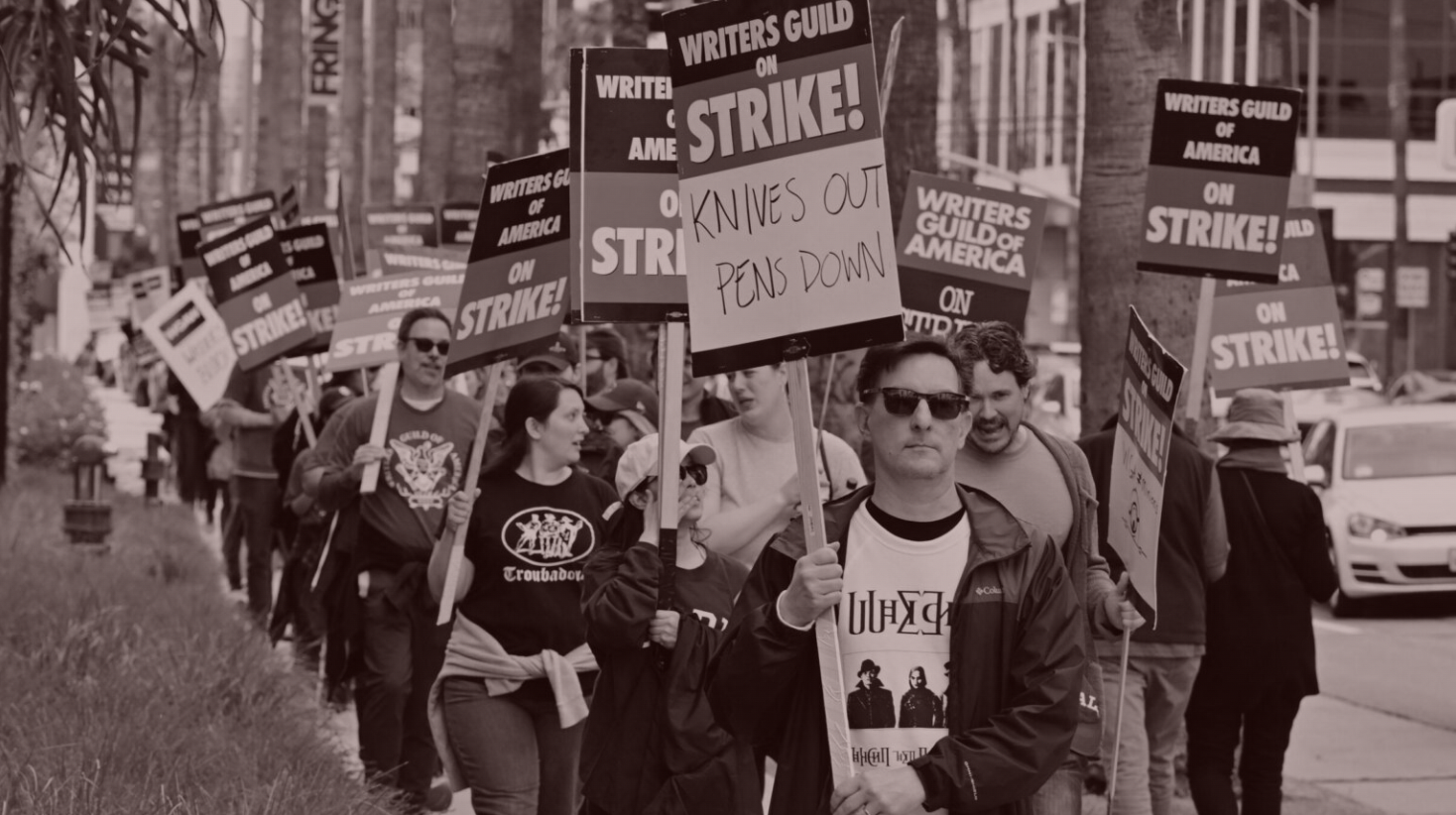 Can the Striking Writers Avoid Class Warfare?
The class divide between the haves and have-nots of Hollywood writers has not yet been an issue in this labor stand-off. But, if history—and past comments by Todd Phillips and Aaron Sorkin—is a guide, it likely will soon enough.
Back in the early days of the Hollywood Reporter Roundtable series, before social media really took off and any deviation from a publicist narrative led to a million aggregator headlines, people would often speak their minds on those panels. I remember co-moderating one such gathering of six screenwriters, in 2010, at the old Capital Grille in the Beverly Center.

It got heated. Todd Phillips, who had just come off a contentious writing credit dispute over Robert Downey Jr.'s contributions to Due Date, alternatively referred to the WGA as...
FOUR STORIES WE'RE TALKING ABOUT
Lazard Times
Can Wall Street's most enigmatic firm rise again?
WILLIAM D. COHAN

Tucker & Elon
Notes on Carlson's pivot to social video.
TINA NGUYEN

Debt Ceiling Soaps
Xi and Putin are spinning the bejeezus out of the debt ceiling crisis.
JULIA IOFFE

Need help? Review our FAQs
page or contact
us for assistance. For brand partnerships, email ads@puck.news.
Puck is published by Heat Media LLC. 227 W 17th St New York, NY 10011.