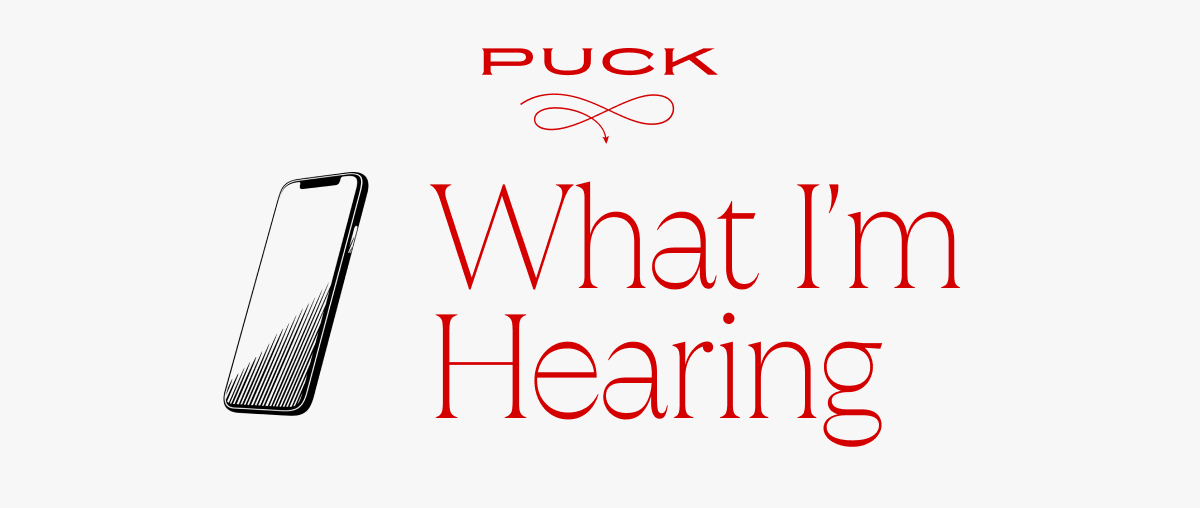 Welcome back to What I'm Hearing, and happy Sunday night after a wild week of Hollywood news.
Programming note: I'm back on CNBC Squawk Box tomorrow at 6:50 am Eastern. This week on The Town, Lucas Shaw and I tried to figure out why Shari Redstone hasn't sold her company; Andy Wallenstein discussed the economics of "music tourism;" and Klutch Sports Group C.E.O. Rich Paul politely deflected my questions about Adele. Subscribe here and here.
Was this email forwarded to you? Click here to become a Puck member. Got a news tip or an idea for me? Just reply to this email.
Discussed in this issue: Tim Cook, Maha Dakhil, Rick Rosen, Hasan Minhaj, George Clooney, Ted Sarandos, Meredith Stiehm, Lou Taylor, Fran Drescher, Bryan Lourd, Julia Ormond, Jeanell English, Duncan Crabtree-Ireland, Madonna… and last-minute David Zaslav Halloween costumes.
But first…
Who Won the Week: Greg Peters and Ted Sarandos
The Netflix co-C.E.O.s silenced skeptics thanks to their 8.8 million new subscribers, largely via the company's newish password-sharing crackdown and the ad tier. Their stock jumped 16 percent in a day and...
Can't see the full story?

You're receiving the free version of What I'm Hearing at . For full access to Puck, and to each of my colleagues, you can
subscribe here.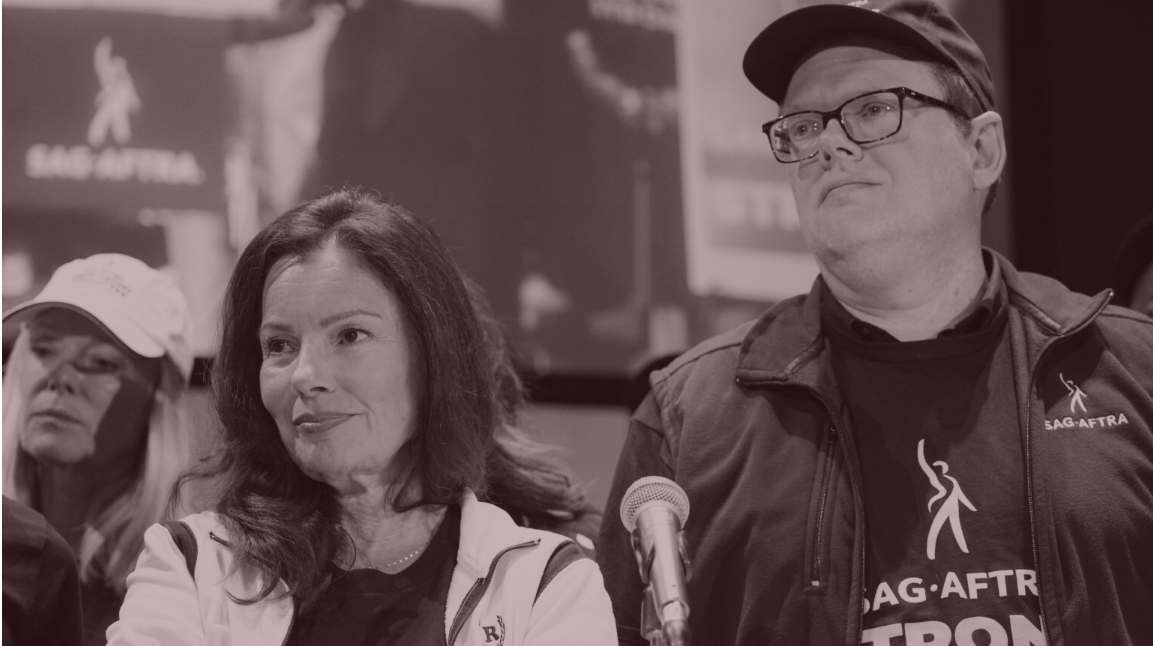 A 10-Point Plan to Finally Resolve the Actors Strike
With SAG-AFTRA and studios set to restart negotiations, it's time to get real: the union should drop its insistence on a per-subscriber payment and instead propose a supercharged version of the "success" bonus that the Writers Guild achieved.
So, the new Britney Spears memoir is… good? Positive reviews in the New York Times and L.A. Times, and a steady stream of news tidbits have leaked ahead of its release on Tuesday. One unreported aspect centers on Lou Taylor, the business manager whose cozy relationship with...
FOUR STORIES WE'RE TALKING ABOUT

Need help? Review our FAQs
page or contact
us for assistance. For brand partnerships, email ads@puck.news.
You received this email because you signed up to receive emails from Puck, or as part of your Puck account associated with . To stop receiving this newsletter and/or manage all your email preferences, click here.
Puck is published by Heat Media LLC. 227 W 17th St New York, NY 10011.