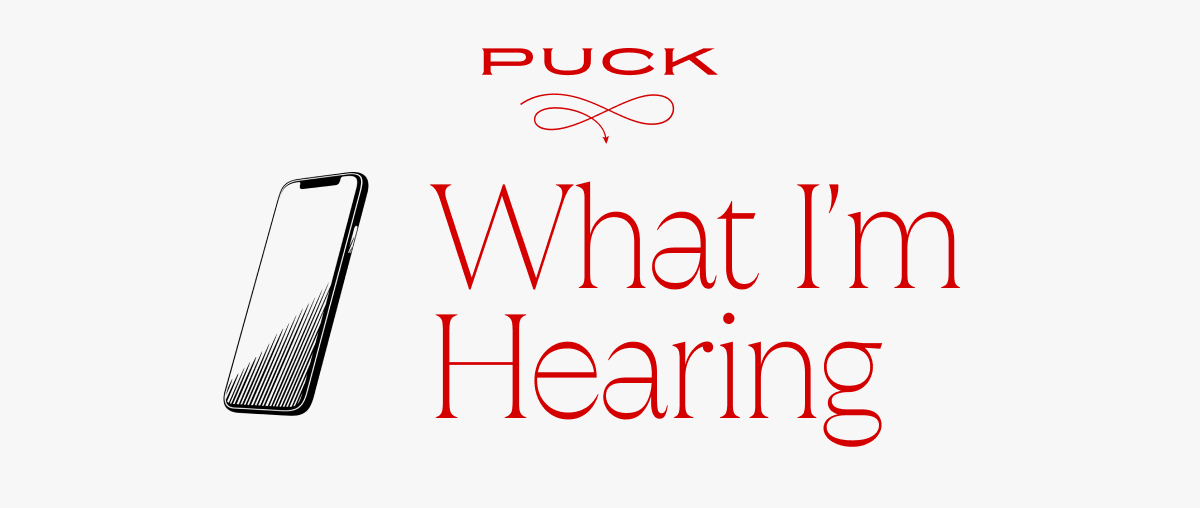 Welcome back to What I'm Hearing, where the stars have been unleashed and we're prepping for a week of real Oscar campaigning. Congrats to the Holdovers team for sending what appeared to be the first post-strike press release on Thursday, touting a chance to "mix and mingle" with stars Paul Giamatti and Da'Vine Joy Randolph. Leo and Lily Gladstone are rumored to be surprise guests at Scorsese's Q&A with Spielberg at the DGA on Monday night. (A little weird because Steven's an E.P. on the Killers rival Maestro; speaking of, Bradley Cooper is making the Q&A rounds in New York this week, then to L.A. with Carey Mulligan for screenings and all the trade roundtables this weekend.)
Also tomorrow, the Oppenheimer campaign is showing a making-of propaganda video in a theater, with Chris Nolan and the crew attending. (Robert Downey Jr. will begin his charm offensive elsewhere.) French voters will be the first to be confused by Joaquin Phoenix's accent in Napoleon at its Tuesday premiere in Paris, and at the Ace Hotel in L.A., internet heartthrobs Jacob Elordi and Barry Keoghan will attempt to seduce Academy voters for Saltburn. Emma Stone is able to officially campaign now, so she'll be at tastemaker screenings of Poor Things at the Bungalows and WME. Jeffrey Wright is doing the Bungalows screening thing for American Fiction this week, too.
And on Thursday alone, there's the unveiling of The Color Purple with Oprah and the cast; the L.A. premiere of May December with Natalie Portman and Julianne Moore at the Academy Museum, GQ Men of the Year at Bar Marmont, and that Holdovers "mix and mingle." What a time to be alive.
Programming note: This week on The Town, Lucas Shaw and I debated the logic of licensing DC movies to Netflix; Oscar-ologist Kyle Buchanan parsed how the strike has impacted awards season; and Duncan Crabtree-Ireland gave me his first interview after SAG-AFTRA settled with the studios. Subscribe here and here.
Was this email forwarded to you? Click here to become a Puck member. Got a news tip or an idea for me? Just reply to this email.
Discussed in this issue: Fran Drescher, David Zaslav, Tom Rothman, Kevin Feige, Pam Abdy, Jeffrey Katzenberg, James Burrows, Bill Damaschke, Alan Horn, Dave Green, Justine Bateman, Franklin Leonard, John Cena, and… Jon & Vinny's Larchmont everything emporium.
But first…
Who Won the Week: Jessica Berman
Amid a spike in attendance and ratings for the National Women's Soccer League, its commissioner scored major four-year TV deals with CBS, Amazon, ESPN, and Scripps worth a total of...
Can't see the full story?

You're receiving the free version of What I'm Hearing at . For full access to Puck, and to each of my colleagues, you can
subscribe here.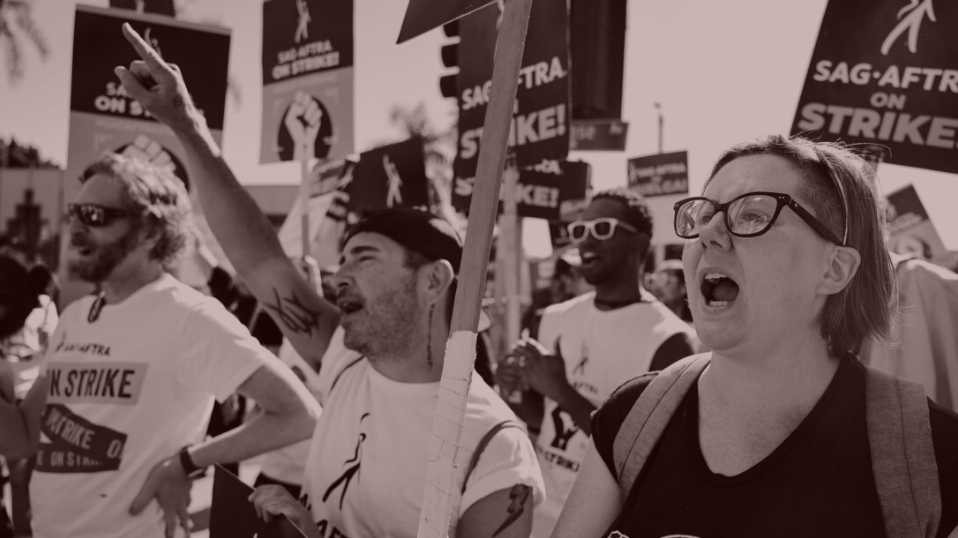 What the Actors Really Won on A.I.
A detailed look at the tentative SAG-AFTRA deal, from streaming residuals to health benefits to the extraordinary restrictions on the use of A.I.
The summary alone of the tentative deal between SAG-AFTRA and the studios runs to 18 pages of detail, and the Memorandum of Agreement is about 128 pages. I've now read the summary and the A.I. provisions of the M.O.A., though the summary won't be released publicly until Tuesday when eligible members receive ratification ballot materials (the M.O.A. release is as yet unscheduled), with votes due back by...
FOUR STORIES WE'RE TALKING ABOUT

Need help? Review our FAQs
page or contact
us for assistance. For brand partnerships, email ads@puck.news.
You received this email because you signed up to receive emails from Puck, or as part of your Puck account associated with . To stop receiving this newsletter and/or manage all your email preferences, click here.
Puck is published by Heat Media LLC. 227 W 17th St New York, NY 10011.