Good evening from What I'm Hearing. I've got an Oscar nominations edition tonight, while I work on a couple larger projects.
🚨🚨 I'm doing a private call for Puck Inner Circle members tomorrow (Friday) to share the full results and insights from our first streaming brand equity study. Join me and analyst David Herrin, and if you're not an Inner Circle member, you can upgrade here to attend this and other I.C. calls.
Thursday Thoughts (Oscar noms edition)…
Disney dicks over a contender: Bob Iger was quick to tweet out a press release Tuesday celebrating Disney's 22 Oscar nominations, the most of any company. But Iger actually undersold his haul by one very special title. My Year of Dicks, a nominated animated short about a 15-year old girl's quest to lose her virginity, was left off the Disney list. Was Iger embarrassed by the provocative title? No, turns out Disney execs didn't know their own Dicks. Director Sara Gunnarsdóttir originally made several shorts with Disney-owned FX Productions for the FXX comedy showcase Cake, then she packaged them into one short film and submitted it to festivals. Not even FX execs were aware of the ownership until after that release went out. But now they're strategizing how to help Gunnarsdottir become the first Oscar winner to thank a bunch of "dicks" that aren't her agents.
Dicks: 1 nom; Rothman: 0 noms: Alas, Tom Rothman, the Sony Pictures film chair and self-described savior of movies, got totally shut out of the Oscar nominations. It's causing some of his own executives to pass around a recent Vulture article featuring Rothman's thoughts on campaigning: "Oscar strategies are myths," Rothman said of the Avatar push when he was running Fox. Paid strategists "make a lot of money charging people to do things that are utterly fucking entirely irrelevant." That quote is funnier if you picture Rothman screaming it from his couch on Oscar night.
Gifts from the ratings gods: Tom Cruise mugging, Rihanna and Lady Gaga singing, potentially the first Marvel acting winner in Angela Bassett, a meme-friendly frontrunner in Everything Everywhere, and two billion-dollar grossing best pictures. If the Oscars don't improve on last year's second worst-ever 16.6 million viewers, the Academy can't blame the nominees.
Slapped out of contention: Now that Will Smith's Emancipation officially failed to secure any major awards attention, can we all agree Apple released the ambitious Antoine Fuqua film too soon after The Slap? Without enough time away from the spotlight, neither critics nor the Academy were ready to see him on screen or, especially, out there promoting it as if nothing had happened. Waiting a year, and properly contextualizing the film via long-lead press and the fall festivals, likely would have primed audiences to accept, or even embrace, Smith and the movie. At least he can celebrate the end of his Hollywood shadow ban. Last week, James Wan became the first A-level producer to agree to work with Smith's Westbrook since the scandal. Weirdly, The Slap and Smith's botched comeback didn't make the announcement.
By now we're all aware that British star Andrea Riseborough scored a best actress Oscar nomination for To Leslie after her director's wife and others orchestrated a skilled grassroots political campaign that made Obama 2008 look like Hillary 2016. Mary McCormack and friends emailed and called tons of members of the Academy's actors branch, begging them to see the little-watched alcoholic drama and post online about Riseborough's searing performance. The result: dozens of influential stars—Gwyneth, Jen, Howard, Cate, Amy Adams, Ed Norton, and many, many more—sang her praises and helped win her the coveted nomination.

But the shock nom has created a brewing shitstorm within the Academy because Riseborough seemingly pushed out Viola Davis (The Woman King) and Danielle Deadwyler (Till), two actresses of color that were backed by well-funded campaigns by Sony and MGM/Amazon, respectively, and were widely predicted to score honors, yet presumably do not have access to a network of powerful (and, let's be honest, white) friends in the Academy to campaign for Oscars on their behalf. To some, it was the worst kind of racially-tinged cronyism, where the connections outshined the work. "We live in a world and work in industries that are so aggressively committed to upholding whiteness and perpetuating and unabashed misogyny toward Black women," the Till director Chinonye Chukwu posted on Instagram.
A MESSAGE FROM OUR SPONSOR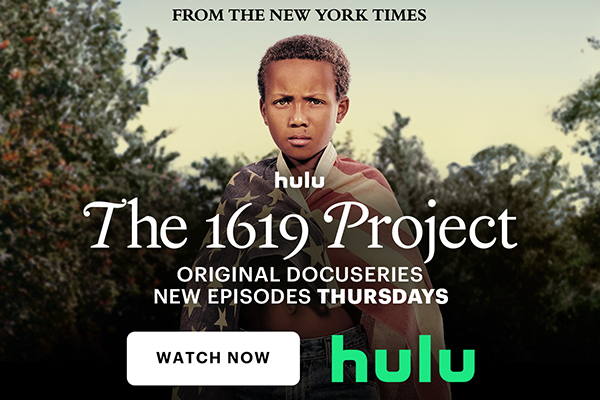 I'm not sure I agree with that—after all, what gets nominated is always a complex mix of quality, positioning, and politics—but the controversy raises a key question: Did the Riseborough effort violate Oscar campaign rules? I'm told the Academy is looking at this issue, and that it will likely be raised at the board of governors meeting on Tuesday. (The organization declined to comment.)

Thanks to past scandals and sleazy tacticians like Harvey Weinstein, the Academy actually has pretty strict rules for what's kosher during an Oscar campaign, including specific guidelines for screenings, receptions, and what can be mailed or emailed to members. My favorite is the requirement of "non-excessive food and beverage" at screening events (i.e.; the don't-get-them-drunk-and-fat rule, which is routinely stretched). But in this case I'm specifically looking at Rule 10, which concerns "Lobbying":

— Contacting Academy members directly and in a manner outside of the scope of these rules to promote a film or achievement for Academy Award consideration is expressly forbidden.

So, how much contact is "lobbying"? Lots of contenders skirt this rule with casual contacts or invites to screenings and such. But McCormack, the mastermind of the effort along with her and Riseborough's manager Jason Weinberg, was relentless in soliciting support, and she did so arguably at the direction of the To Leslie campaign. Here's a quote from an email of hers that's going around: "If you're willing to post every day between now and Jan 17th, that would be amazing! But anything is helpful, so please do whatever makes you comfortable. And what's more comfortable than posting about a movie every day!"

Seems pretty aggressive…but illegal? Remember, the anti-lobbying rule came about in the '90s in part because Fine Line Pictures went particularly nuts on behalf of the Geoffrey Rush drama Shine, hiring a company to call and otherwise contact voters. That's a no-no now, and this isn't that. But the rule has been enforced semi-recently for behavior very similar to the Riseborough push. In 2014, the Academy actually rescinded a nomination for composer Bruce Broughton and his song "Alone Yet Not Alone" from the tiny movie of the same name because he was found to have "improperly lobbied" more than 70 members of the music branch via email. "I indulged in the simplest grassroots campaign and it went against me when the song started getting attention," Broughton complained to THR at the time. "I got taken down by competition that had months of promotion and advertising behind them. I simply asked people to find the song and consider it." Sound familiar?

That situation was a little different because Broughton was a former board of governors representative, and the song submissions are supposed to be anonymous to avoid improper influence. But the board's statement about Broughton might as well apply to Riseborough: "The Academy is dedicated to doing everything it can to ensure a level playing field for all potential Oscar contenders—including those who don't enjoy the access, knowledge, and influence of a long-standing Academy insider."

So if emailing 70 members is disqualifying, how many members did McCormack and friends contact with their very specific pleas on behalf of To Leslie? And it was a campaign, of course. Riseborough, in interviews, has emphasized the lack of money because the film's distributor, Momentum Pictures, didn't do much to support the film. "It really has been baffling," she told EW of the nomination. "The idea that you need endless resources, I don't think that's necessarily true," she added to Variety.

But there were events, screenings and Q&A panels. Two P.R. firms, Narrative and Shelter, worked on the campaign, and Scott Feinberg reported Tuesday that top event planners Andrew Saffir and Colleen Camp were hired for receptions. Those things can cost $50,000 or more a pop. Someone paid for this stuff.

Then there's the Frances Fisher problem. Rule 11, which concerns "References to Other Nominees" and carries a one-year suspension of membership for first-time offenders:

a. Ads, mailings, websites, social media (including Facebook and Twitter) or any other forms of public communication by anyone directly associated with an eligible film attempting to cast a negative or derogatory light on a competing film or achievement will not be tolerated;

b. In particular, any tactic that singles out "the competition" by name or title is expressly forbidden.

Fisher, a veteran actress who pops up at a lot of Academy events, has been relentlessly promoting Riseborough on her feeds. That's fine, but she went so far as to post a slick slideshow of a recent Q&A event on Instagram with the caption: "To my fellow #Actors in @TheAcademy…. #AndreaRiseborough can secure an #Oscar nomination if 218 (out of 1,302) actors in the Actors branch nominate her in first position for #BestActress….Seems to be that Viola, Michelle, Danielle & Cate are a lock for their outstanding work."
Yeah… The clear implication in Fisher invoking Davis, Michelle Yeoh, Deadwyler, and Blanchett, the names of four competitors: They're all fine, they're getting nominated anyway, so you don't need to vote for them… instead, vote for my girl #AndreaRiseborough! Which her fellow actors apparently did.

Now, Fisher is certainly entitled to her opinions and preferences, but is she "directly associated" with To Leslie in a way that would violate Rule 11? She certainly hasn't said that. In fact, she tweeted after the uproar, "I am as surprised as everyone that Viola and Danielle didn't get a nomination. I voted for them. #AndreaRiseborough deserved recognition because of her outstanding work; without any publicity money backing her."

OK, but did Fisher, whose Twitter feed is mostly retweets of political posts by her pal Marianne Williamson, post the slick Instagram slideshow and detailed caption about Riseborough's competitors on her own, or was she provided materials or some other help by McCormack or the To Leslie team? Weinberg and the P.R. firms aren't talking, but if it's the latter, that arguably associates her with the campaign and violates the Academy rules. It certainly feels icky.

And think about it, if AMPAS does nothing about this situation, what's to prevent everyone next year from going Full Riseborough? I can see the spam filters and caller ID's of Academy members being put to the test. The Riseborough tactics weren't that novel; rallying famous friends for screenings or events is kinda expected these days. But it's the extent of it, the aggressive lobbying, the specific asks to post and materials provided. That feels wrong, and it reinforces what many outsiders already think about Hollywood: it's all politics and nepo babies, everyone protecting each other and keeping fresh (and diverse) voices out. Awards marketers have been telling me this week how hard it is to generate this kind of mass support because the talent and filmmakers usually don't want to put themselves out there, leaving that task to "the team," who are much easier to say no to. The difference here is that McCormack and Co. were shameless. So if I were an awards consultant next year and a client said Where's my Andrea Riseborough campaign?, I'd say, "Great, you want that, start making calls."

On the other hand, this situation might normalize the overt politicking, so that stars who were reluctant to solicit friends in the past might now be OK doing so because it clearly worked and everyone is marveling at the campaign. The question is: Is the Academy OK with this kind of old boys (and girls) club lobbying? Because if they do nothing, they kinda are OK with it. And the community will get that message pretty clearly.

Bonus: I broke down the Riseborough campaign with veteran Oscar campaigner Dani Weinstein on The Town. Listen here.
See you Sunday,
Matt

Got a question, comment, complaint, or a cure for the Sundance cough? Email me at Matt@puck.news or call/text me at 310-804-3198.
FOUR STORIES WE'RE TALKING ABOUT
S.B.F. Mama Drama
Considering the most remarkable victim of FTX's collapse.
TEDDY SCHLEIFER

Need help? Review our FAQs
page or contact
us for assistance. For brand partnerships, email ads@puck.news.
Puck is published by Heat Media LLC. 227 W 17th St New York, NY 10011.