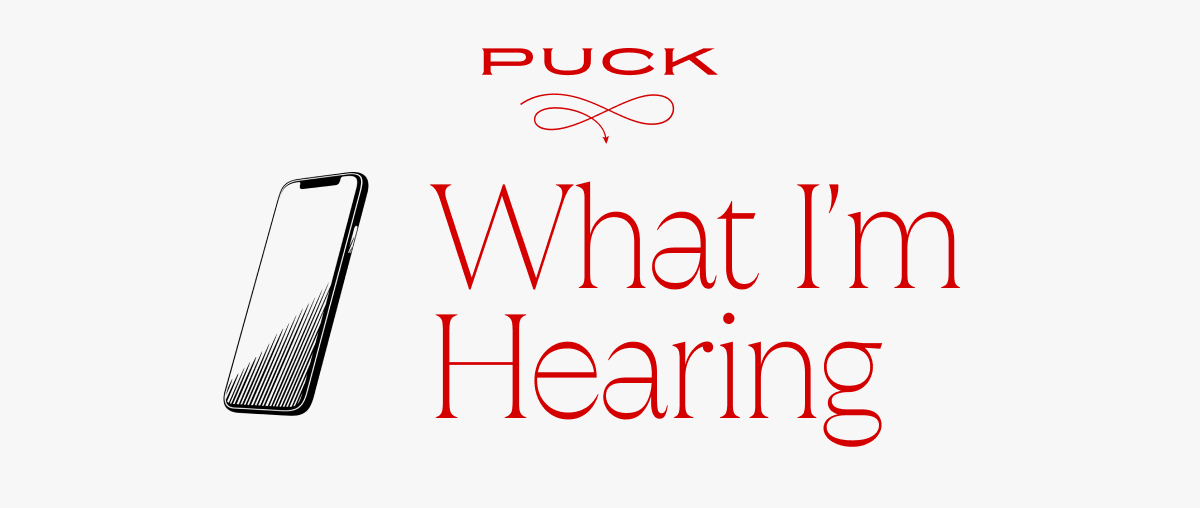 Welcome back to What I'm Hearing, en route to L.A. from a fun birthday weekend with family (and monitoring SAG-AFTRA progress) in Charleston.
Programming note: This week on The Town, Lucas Shaw and I broke down the strike-impacted '24 movie calendar, former TV scheduler Preston Beckman predicted a retreat from streaming's binge model, and Bethenny Frankel made the case for reality TV stars to join SAG-AFTRA. Subscribe here and here.
Was this email forwarded to you? Click here to become a Puck member. Got a news tip or an idea for me? Just reply to this email.
Discussed in this issue: Jeff Zucker, David Zaslav, Robert De Niro, Tim Cook, Taylor Swift, Michelle Williams, Gunnar Wiedenfels, Ted Sarandos, Fran Drescher, Casey Bloys, Robert De Niro, Dwayne Johnson, Ike Perlmutter, Viola Davis… and the Armie Hammer soft relaunch.
But first…
Who Won the Week: Shari Redstone
Don't look now but Redstone's Paramount Global, the red-headed stepchild of the Streaming Wars, is up 28 percent this week. Nobody totally knows why; it's probably because the company only lost $238 million on streaming this quarter, down 44 percent from $424 million last quarter; but maybe not! Warner Discovery, Disney, Lionsgate, and other peer share prices also were...
Can't see the full story?

You're receiving the free version of What I'm Hearing at . For full access to Puck, and to each of my colleagues, you can
subscribe here.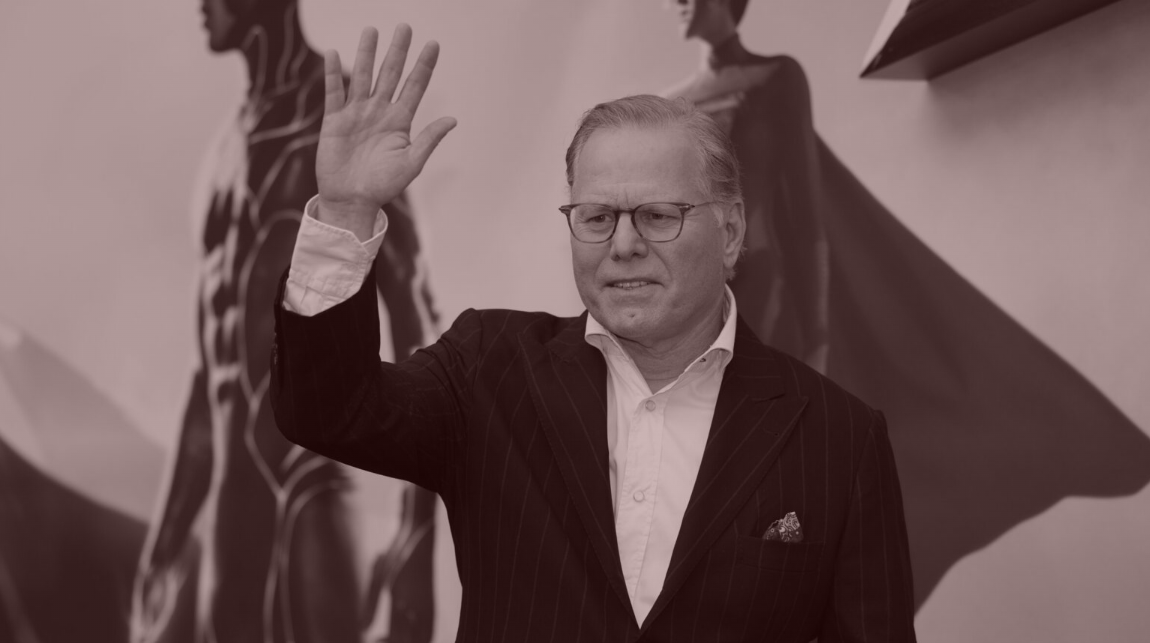 Maybe Don't Sell Everything to Netflix
Is David Zaslav making a mistake by licensing so much top-shelf content to the industry's 800 pound gorilla? Or has Netflix simply already won the streaming wars, and everyone else must simply attempt to ensure their own debt-servicing survival?
I joked a while back that Warner Bros. Discovery C.E.O. David Zaslav would auction Jack Warner's antique desk if it helped pay down even a tiny sliver of the company's crippling debt. A few months later, that humor now seems quaint. Zaslav actually is selling off the crown jewels—or at least renting his biggest I.P.-driven movies—to generate that needed cash, yes, but also while helping...
FOUR STORIES WE'RE TALKING ABOUT

Need help? Review our FAQs
page or contact
us for assistance. For brand partnerships, email ads@puck.news.
You received this email because you signed up to receive emails from Puck, or as part of your Puck account associated with . To stop receiving this newsletter and/or manage all your email preferences, click here.
Puck is published by Heat Media LLC. 227 W 17th St New York, NY 10011.