Welcome back to What I'm Hearing… Just like Santa, I'm working through the holidays.
First, congrats to Peggy, a legal affairs executive, who won the Avatar box office contest with a $120 million guess. (Nearly everyone was waaaay over the actual $134 million number.) A spiffy Puck hat is on its way, and thanks to the couple hundred readers who submitted.
Programming note: My usual Sunday email will come on Monday due to Christmas, with Julia Alexander's streaming predictions. Then next Thursday I've got the Hero of the Year, followed by my own 2023 surefire, can't-miss predictions on Monday, Jan. 2. Then back to normal schedule in the new year.
Also, thanks to the podcast industry insiders who voted The Town one of the Top 15 pods of 2022. (We beat Rachel Maddow!) And thanks to Vulture for saying it's the "perfect podcast for the year Hollywood went crazy," and to Podcast Review for putting us on its Top 10 list.
Thursday Thoughts (Berlanti and More Edition)…
Behind Berlanti's WME breakup: CAA's Bryan Lourd has been in attack mode lately, picking off from WME Charlize Theron, and, as I broke on Twitter last night, Greg Berlanti, maybe WME's second biggest TV client after Dick Wolf. Everyone's declining to comment but the super-producer has been super agitated lately. The bulk of Berlanti's massive TV business has been at the CW (Riverdale, All-American, etc), whose new owner, Nexstar, isn't willing to nuke money so Berlanti and Warner Bros. can get rich. And control of all those superheroes is moving to new DC heads James Gunn and Peter Safran, whose Marvel-style unified vision may or may not involve Berlanti. Greg thrived in a streaming+broadcast+cable era when it was possible to get 15 shows on the air at the same time, but that era of the low-touch volume producer is kinda waning. Or at least it's way tougher.
The view from Berlanti-land: Greg is said to have been frustrated that WME's Ari Greenburg, his lead agent during this incredible 15 year run, didn't sufficiently anticipate the turn in the market. And Lourd, a longtime friend of Berlanti and his husband, Robbie Rogers, played the long game, ultimately selling him on a hybrid volume-and-prestige plan. CAA probably didn't call it the "Ryan Murphy" model, but I will. Berlanti, like a lot of populist producers, is said to covet prestige. He dabbles occasionally—Flight Attendant scored Emmy noms—and he's got a robust film producing slate (and a Netflix deal) with partner Sarah Schechter, but he's not considered among the auteurs, and he hasn't actually had a "created by" credit since Political Animals in 2012. CAA's job is to change that perception.
The bizarre Berlanti lawyer letter: According to multiple sources, as the WME relationship deteriorated over the past year, Berlanti took the extraordinary move of having his lawyer, Patti Felker, draft a side letter noting that if the agency was fired during the negotiation of a new Warners deal—it's not up until 2024, but David Zaslav wants to renew it sooner—WME would not be entitled to commission. The letter was said to have been countersigned by Greenburg and Courtney Braun, WME's general counsel. I asked a few top talent lawyers if they'd ever seen a move like that, and none had. It indicates just how fraught the situation was, and how Berlanti wanted to protect himself when he jumped. (Felker declined to comment.)
Don't cry for WME: The representation world seems to be taking this news as a sign that CAA, fresh from its ICM Partners acquisition, is now asserting its dominance, especially as Endeavor's Ari Emanuel is focused more on empire-building. It's certainly not good news for WME (and Greenburg). But while Theron and Berlanti are the types that like to be repped by the very top agents, and Berlanti's buddies Julie Plec and Kevin Williamson also recently left WME, I don't totally buy that narrative. These things go in phases; in a 2018 to 2020 run, WME took from CAA Robert Downey, Jr, Matthew McConaughey, Eva Longoria, and Jared Leto. And thanks to the old days of packaging, WME will be paid for years on many of those Berlanti shows. (The usual disclosure: WME reps Puck but not me personally; CAA is majority owned by TPG, which is an investor in Puck.)
Albrecht won't return to Legendary: Remember that odd Chris Albrecht situation I wrote about in October? The former HBO and Starz chief, and current president of Legendary Television, was put on leave amid a legal back-and-forth over how his past treatment of women—including the notorious choking incident—was characterized in a new book (and how he handled the book fight internally). Well, as I suspected, Albrecht won't return to Legendary. I'm told his exit deal is being finalized this week. He'll keep E.P. credits on some Legendary projects as he seeks another gig in international TV. Legendary C.E.O. Josh Grode isn't planning on announcing the exit, so consider this item your holiday news dump.
An SNL star's delayed farewell: Cecily Strong's mid-season exit from Saturday Night Live last weekend after an 11-year run caught some by surprise. But she had always planned to leave at Christmas, I'm told, and was actually gonna bail last May. Strong hasn't said why she lingered, especially since she missed this season's first few shows while doing theater in L.A. But some at SNL believe she really wanted her own special send-off, rather than being lumped in with Kate McKinnon, Pete Davidson and others in May. Mission accomplished.
Box office over/under: No guess this week, the Christmas weekend is too tough to predict. Puss in Boots will trounce Babylon, though, and both will lose to Avatar. Paramount isn't even servicing Babylon numbers until Tuesday, hoping that the post-Christmas grosses are decent.
Now, without further delay….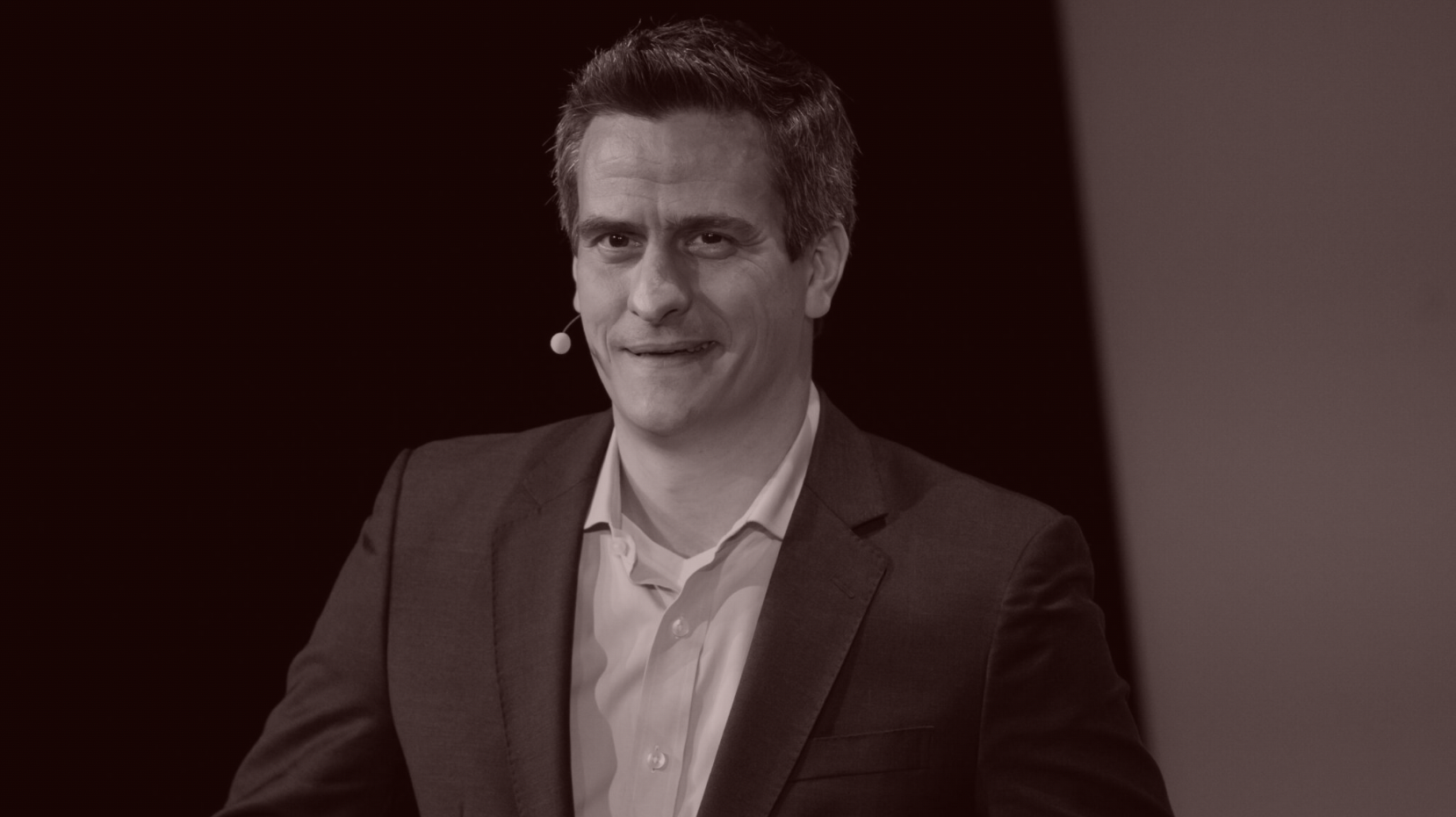 The Hollywood Villain of the Year Is…
Gunnar Wiedenfels, Zaz's hatchet man, became the avatar of Hollywood's perilousness in 2022 and managed to turn Warner Bros. and HBO, two of the industry's premier brands, into objects of scorn and suspicion in the creative community.
Let's call 2022 the year of the write-off. Or maybe the year that most entertainment people would like to write off. Or, if we're really being honest, it was the year that Hollywood itself was written-off—and not like when a TV star bails on a hit because he thinks he's a movie star.

We don't need to rehash the awfulness of 2022 in this space. Suffice to say the Roaring 2010s finally ended, media companies lost a combined $500 billion in value, per the Financial Times, layoffs and cutbacks ensued, everyone freaked out, and a pall of anxiety and confusion took hold. "A perfect storm of bad news," the analyst Michael Nathanson said. "I've been covering this sector a long time and I've never seen such a bad collection of data points before." Happy holidays.

Against that backdrop, Netflix all-of-a-sudden discovered that advertising was cool and fun, and Disney panic-swapped its Bobs. But I think we can all agree that no company represented the industry's perilous state more than Warner Bros. Discovery,—a mashed-together content Frankenstein born of AT&T desperation and investor John Malone's fear that Discovery wasn't big enough to transition from cable to streaming. Launched in April (yes, it's only been eight months) and saddled with more than $50 billion in debt, its C.E.O. David Zaslav may have moved into Robert Evans' house and sat behind Jack Warner's desk, but he arrived in Burbank with a mandate to cut $3 billion and cut fast. To Zaz's credit, he was never coy about that.
Layoffs, yes; thousands of them in a slow-moving mass execution. Synergies and redundancies everywhere. Reduced content spends, almost certainly. That was all expected, but there was an added element of indignity that few in Hollywood saw coming: the abrupt scrapping of films and shows that had already been greenlit. Some of them after they were finished. And nobody at WBD better personified that controversial strategy than Gunnar Wiedenfels, the company's genial chief financial officer, whose moves managed to turn Warner Bros. and HBO, two of the industry's premier brands, into objects of scorn and suspicion in the creative community.

This isn't necessarily a knock on Wiedenfels; calling the machete-wielding C.F.O. of an over-levered company a "villain" for Hollywood people is somewhat akin to saying he's doing his job. Arguably, Zaslav is more villainous here, given he's Gunnar's boss. Or John Stankey and Jason Kilar, the AT&T braintrust whose decisions created many of the problems that are necessitating all these cuts. Or Malone, whose willingness to give up his controlling shares in Discovery enabled the WBD transaction in the first place. Or maybe this is all, just as Zaz has said, the tough love that the company needs for long-term health. We'll see.
A MESSAGE FROM OUR SPONSOR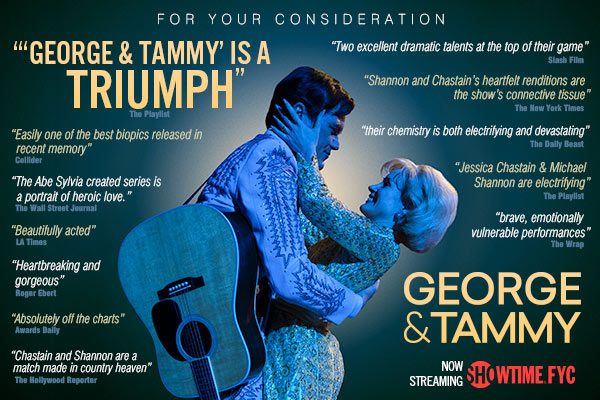 CLICK TO WATCH A Q&A WITH JESSICA CHASTAIN, MICHAEL SHANNON AND SHOWRUNNER ABE SYLVIA.
CLICK TO LISTEN TO THE 'GEORGE & TAMMY' ORIGINAL SOUNDTRACK
Featuring performances by Jessica Chastain and Michael Shannon of songs made famous by Tammy Wynette & George Jones
Starring Oscar® winner Jessica Chastain and Oscar nominee Michael Shannon, GEORGE & TAMMY chronicles the country music power couple, Tammy Wynette and George Jones, whose complicated-but-enduring relationship inspired some of the most iconic music of all time. Remembered as the "First Lady of Country Music," Wynette's most successful song "Stand by Your Man" remains one of the most iconic and best-selling country singles by a female artist. Known for his once-in-a-lifetime voice, George Jones' song "He Stopped Loving Her Today," is still widely called the greatest country song of all time. With over 30 number-one country songs between them, including duets "We're Gonna Hold On," "Golden Ring" and "Near You," George and Tammy's legacy, both musically and romantically, remains one of the greatest love stories ever told.
NOW STREAMING ON SHOWTIME
But like it or not (I think he likes it), Gunnar has become the face of the cuts and content shrinkage both at his company and even industrywide, thanks to his public role defending the Warner Discovery strategy at investor events, including at the Citi conference on Jan. 5. He's Public Enemy No. 1 to creative people, and a potential hero to those watching the increasingly troubled bottom line. "Gunnar is probably one of the best C.F.O.s that I've seen in my career," the analyst Jessica Reif Ehrlich said in September. "He's very detail oriented, he does the work, takes the time and goes over all the details."

OK… but his more aggressive moves have created reputational consequences for the company and its brands that may linger beyond the annual spreadsheets. They also just feel shitty, in an industry where the perception of shittiness can be the difference between landing the next big hit or seeing it go to a rival. The headlines fly every couple days, so we've kinda become numb to it all. But Wiedenfels executed an $825 million write-down in content during his first quarter in the gig, including a $496 million "impairment" on content. That meant stuff that was already made or in production, like those shows at the Turner networks that were shooting one day and then not shooting the next. Hell, even the SAG Awards got kicked to the curb. The SAG Awards!

And that was before the Batgirl bombshell, where, as part of $2 billion in third-quarter cuts, Warners—say it with me again— killed a nearly-finished DC film for a $90 million write-off. The Scoob! sequel, too. I know there's a long history of busted TV pilots, so many insiders dismissed the outrage as pearl-clutching over creative misfires. But these were nearly finished studio films, scrapped for strategic rather than creative reasons, which felt like a total repudiation of the compact between creators and studios: We may screw you before, during and after you make this art for us, it's always been, but you WILL be allowed to make the art.

Maybe the damage has been minimal. If you ask Mike De Luca or Pam Abdy or Channing Dungey at Warner Bros., or Casey Bloys at HBO, or even Chris Licht at CNN, who ended his entire original programming division with Wiedenfels' help, they'll insist they've seen no drop off in top-tier talent wanting to work for them. "We have healthy relationships with talent," Wiedenfels insisted at a conference in September. "And we are offering one of the best platforms for anyone in the creative space."

True. But it's also clear that, at least this year, the talent community is looking at the WBD divisions a little differently. Wiedenfels' strategy led to scenes of frantic desperation, like when filmmakers Bilall Fallah and Adil El Arbi attempted to salvage Batgirl footage on their phones before discovering Warners had already deleted it. Or the Scoob! team arranging secret private screenings, just so they could share what they created with someone. Not what Zaz wants when he's spending millions to promote the 100th anniversary of the studio with the tagline "Celebrating Every Story." Every story except, I guess, the stories that are more efficiently written off.
WBD clearly didn't anticipate the Batgirl backlash, and Wiedenfels didn't seem to particularly care if its talent partners were pissed, dismissing the outrage as a media creation. "I don't think it is unusual," he said of the write-offs in September. "We are a creative industry, and one of the elements of creativity is that there is judgment and views on what the potential of what a certain piece of I.P. might be." Okay, fine, but again, those judgments are usually made before the I.P. is turned into a movie. And the judgments usually don't include a nuclear option.

That was only the beginning, of course. The most recent S.E.C. filing this month, as the ad market is weakening and Gunnar's EBITDA guidance has declined, revealed the write-offs could total up to $3.5 billion, with HBO killing its sex dramedy Minx during production of its second season and scrapping another show, The Nevers. No, these aren't highly watched series, and Zaz has said he wants to cut fat so he can focus on stuff that does move the needle. Great. But if there isn't a big audience, don't say you want to make them and then not make them. And if the decisions to make them predate you, just suck it up and find the money to do right by your creators. Maybe instead scrap that planned three-part vanity documentary on the history of Warner Bros. that Zaz commissioned for the 100th anniversary, along with a pricey "Candlelight Concert Series" across 100 cities, which nobody asked for. Boom, two easy cuts.

We can debate the overall financial strategy here. I actually think it's smart to pull shows off HBO Max and monetize them elsewhere, a tactic that has been part of the television business since the dawn of syndication. The days of media companies allowing old content to languish on a service are over; cash flow trumps streaming subscribers, and it's pretty clear people aren't signing up for the old stuff, anyway—or at least not for all of the old stuff. Zaz, Gunnar and the team were handed a disaster, so squeezing money out of their assets is a no-brainer. They like to say the situation is a lot worse than they envisioned, a common tactic when taking over a business. But they're not wrong. The company has lost nearly two thirds of its value since the merger consummated, and it warned its restructuring and other charges could total $5.3 billion. Cash is now king.

Plus, they argue, the tax code allows this aggressive write-off maneuver only during the first year after a change of ownership, so this was a short-term move, not a long-term shift in how Warner Discovery sees its relationship to artists. Maybe so. Hopefully so. And while the cuts and write-downs haven't impacted the other Hollywood companies in the same way yet, they are likely coming in 2023. Disney under Bob Iger hasn't done the heavy lift yet. NBCUniversal is already telegraphing big cuts. So are others. But at least for 2022, the Zaslav story at Warner Bros. Discovery has been the story of tough choices, reductions, and write-downs, and at least for now, Gunnar is the villain of that narrative.
Bonus! An update on last year's villain…
Last year at this time, I named Adam Aron, the meme "Ape" C.E.O. of AMC Theaters who sold a bunch of personal stock as he was cheerleading retail investors to artificially inflate its price, as Hollywood's Villain of the Year. Since then, Aron has… been busy! He invested in a silver mine, launched an AMC credit card, announced a second Nicole Kidman commercial, explored and then abandoned buying a bunch of theaters from bankrupt Cineworld, issued separate shares dubbed APEs, and, just today, announced a reserve stock split where the APEs convert to equity. Whew. The AMC stock, which was at about $26 when he received the honor last year, closed at $4.91 today.

See you Monday, have a merry Christmas,
Matt

Got a question, comment, complaint, or just some holiday cheer? Email me at Matt@puck.news or call/text me at 310-804-3198.
FOUR STORIES WE'RE TALKING ABOUT
S.B.F.'s Saudi Play
A chronicle of S.B.F.'s voyage to the Middle East to fundraise from M.B.S.
WILLIAM D. COHAN

'23 Tech Tea Leaves
A assortment of holiday predictions across Silicon Valley.
BARATUNDE THURSON

Licht Literature 101
A close reading of the surprisingly upbeat Times profile of Chris Licht.
DYLAN BYERS

Need help? Review our FAQs page or contact us for assistance. For brand partnerships, email ads@puck.news.
Puck is published by Heat Media LLC. 227 W 17th St New York, NY 10011.