Welcome back to What I'm Hearing, and R.I.P. to Her Majesty and Paddington 2 star Queen Elizabeth II…

Contest! Guess The Awards Show Ratings is back—this time for Monday's Primetime Emmy Awards. Reply to this email with your prediction for the live-plus-same-day viewership on NBC and Peacock, as reported the next day. Closest without going over wins. (Hint: Last year's number on CBS was 7.4 million.) Winner gets a status-defining Puck cap in the color of their choice (restrictions apply). Good luck!

On the podcast today: I take stock of the summer box office with Scott Mendelson of Forbes. (OK, OK, I was wrong about Elvis.) Listen here.

Let's begin…
Pixar's pockets turned inside out: Inside Out 2, a sequel to arguably the best Pixar movie, is on the list of Disney reveals for its D23 Expo tomorrow. Sadly, it will be without its original Fear and Disgust, two of the main girl's emotions, because voice stars Bill Hader and Mindy Kaling have declined to return. The issue was money, I'm told. Star Amy Poehler is making $5 million (plus additional fees and bonuses), but Disney initially offered the other main voice cast just $100,000 (with no bonuses) to return, an insult that was politely declined. Disney upped the offer, but not enough to lure Hader and Kaling. (Disney and the reps declined to comment.)
Going cheap on voice talent is becoming more common at Disney. I've heard Pixar people complain about the tightening purse-strings, and talent fees on recent Emmy winner Chip N' Dale: Rescue Rangers were laughably low. (Stars that participated did so as a favor to director Akiva Schaffer.) Disney figures Poehler is the only star an Inside Out movie really needs, and that's probably right, but those other voices added a lot, and their names definitely help in marketing, especially if Disney tries to put this sequel in theaters.
No Star Wars movie before 2024: One announcement we won't see at D23 is a new Star Wars movie. Fans had hoped that Lucasfilm chief Kathy Kennedy would reveal a greenlight for something other than a Disney+ show, but I'm told she isn't ready to pull the trigger on any of the Star Wars films in development, including the rumored Damon Lindelof project. Maybe Kennedy has learned a lesson about trumpeting talent like Patty Jenkins and Rian Johnson prematurely, but no announcement means it'll be at least five or six years between 2019's Rise of Skywalker and whatever comes next.
DC's Dan Lin fallout: How awkward must Walter Hamada feel these days? Warner Bros. Discovery is desperately trying to replace him as the leader of DC, but with talks breaking down with Lego producer Dan Lin over the cost to buy out his company, Hamada remains a lame duck. I'd say he should quit, but he probably won't sacrifice whatever's left on his contract (or any potential legal claims he might have against WBD). So the search continues…
Chatter among publicists: The Queen will dominate everything until her funeral in 10 days, so now's the time to dump whatever bad news you've got.
Now for my end-of-summer book club selection….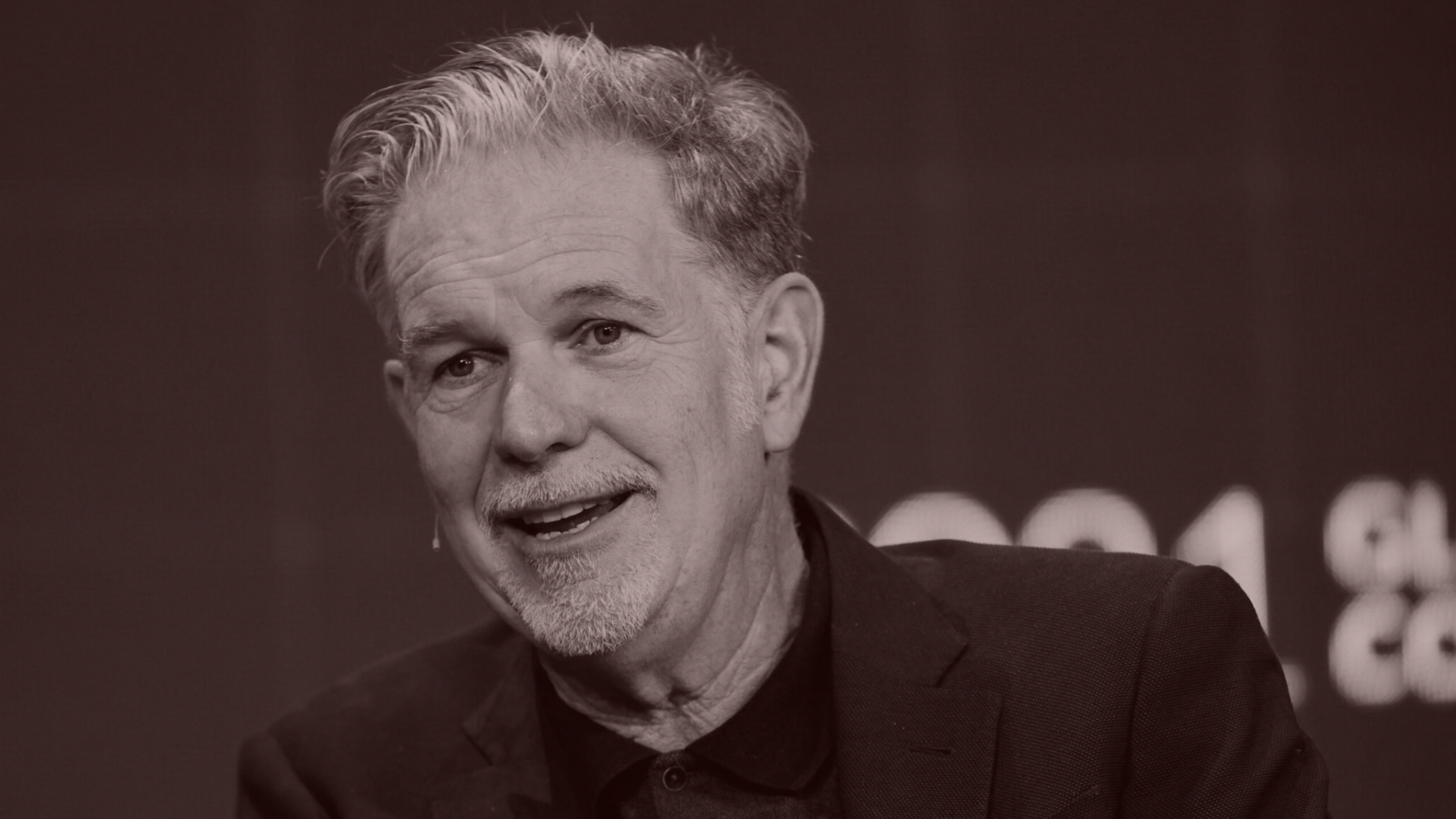 The Book of Reed Hastings, Revisited
Two short years ago, the Netflix visionary and chief corporate philosopher wrote a business memoir extolling all the qualities that made his company totally unique, different, and special. So what happens when his stock tanks and he's taking pages from everyone else's playbook?
I've been re-reading Reed Hastings's book lately. It's an interesting exercise, given how much Netflix, and the rest of Hollywood, has changed since it was published to much fanfare on Sept. 8, 2020. Exactly two short years ago, No Rules Rules: Netflix and the Culture of Reinvention, co-written with business professor Erin Meyer, was delivered from Mount Olympus (by way of Los Gatos) as the sacred writ of a conquering hero. Hastings, the tech outsider, had taken on 100 years of entrenched studios and won. The entire entertainment industry had dropped its business model and was chasing his. And this concise, 274-page business memoir detailed exactly how he did it.

It wasn't simply that digital distribution had filled in the moat that kept Hollywood protected from interlopers for a century. And that linear TV was so lucrative that the traditional players refused for years to even compete in streaming. No, it was Netflix's unique culture that enabled its rocket-ship rise. The Netflix way of doing things—from its market-busting salaries to its transparency with employees and the infamous "keeper test"—was simply smarter, more nimble, different and better than other entertainment companies. "Our culture… has allowed us to continually grow and change as the world, and our members' needs, have likewise morphed around us," Hastings boasted. This was Ten Commandments stuff.

Now? It all plays differently. The window Hastings provides on the Netflix philosophy and its peculiar practices is still fascinating, especially his insights into the benefits of giving employees more autonomy and personal responsibility. The guy's a visionary. But even so, I find myself constantly saying, "OK… but…"

After all, the Netflix share price was around $500 when the book was released; it's since nose-dived by more than half. Subscriber numbers are declining. As spending has ballooned, hit rates on series and movies are below some rivals, according to consumption measurement firms. Morale, from my casual survey of sources at the company, is low. The whole concept of "talent density," or recruiting the best people by paying the top of their personal market, feels odd when many of those same people are now being laid off or nudged out. And while the rival studios haven't exactly abandoned their Netflix emulation, they're definitely pulling back on spending and trying to differentiate. True competition has finally come to streaming, and Netflix is no longer special.
ADVERTISEMENT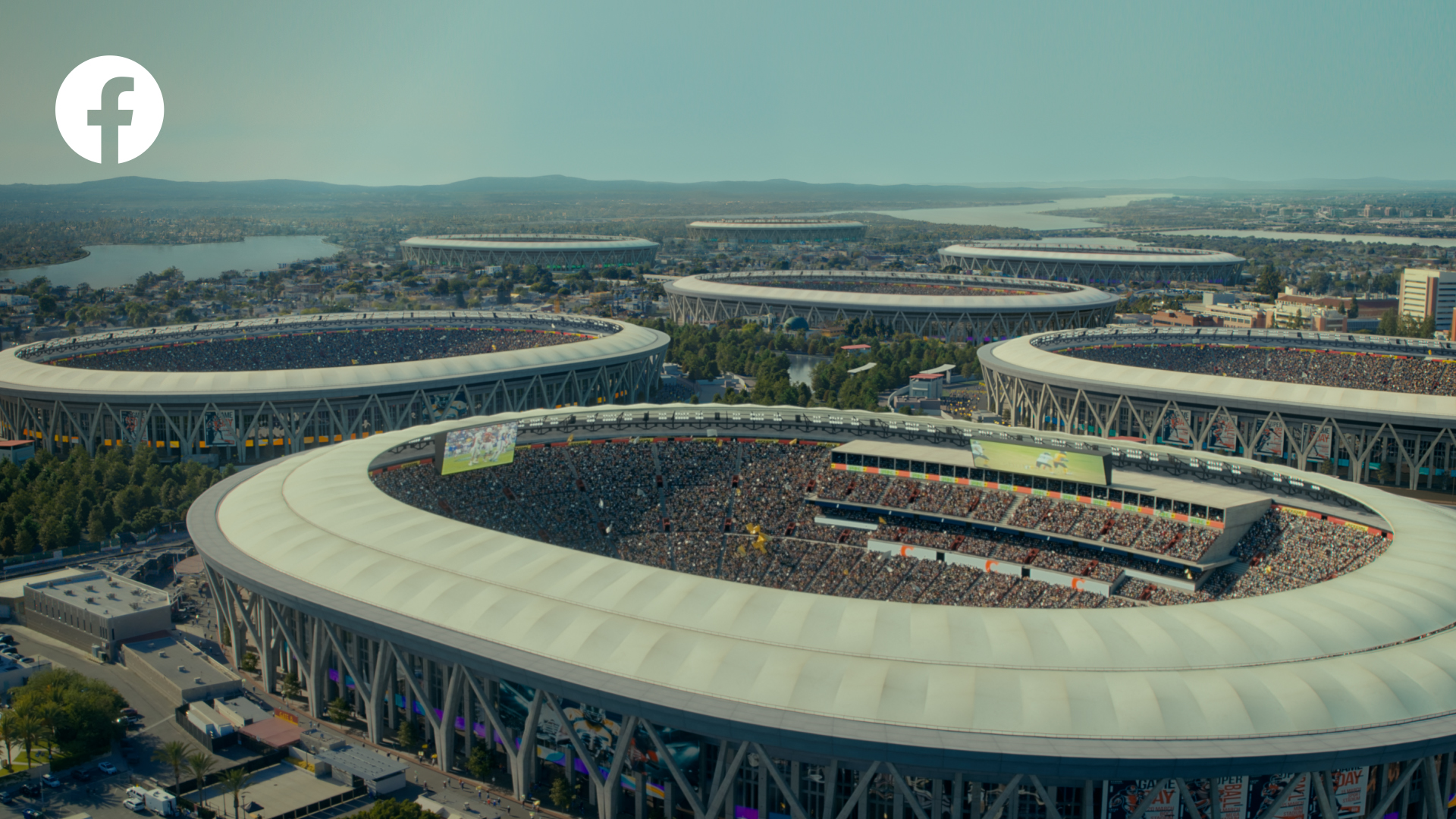 Facebook is taking action to keep its platform safe
We spent $16 billion to enhance safety and security across our platforms over the past 6 years. That's enough to build 7 pro stadiums.
And it's just one example of the work we're doing to create safer connections.
But you'd never know that such a day was even conceivable by reading No Rules. The whole point of the book was to extol Hastings's ability to disrupt, reinvent and dig his own moat to deter anyone who dared offer professional-quality films and shows over the internet. The culture helped Netflix see the streaming revolution when it was just a DVD retailer; to spend $100 million on House of Cards sight unseen; to earmark $18 billion a year on content when others gasped and snickered; to pivot toward more foreign programming. The culture even helped Hastings successfully un-pivot from the disastrous Qwikster pivot. "Best of all, once you start developing this type of culture, a virtuous cycle kicks in," Hastings wrote, adding: "All this takes you to a level of speed and innovation that most companies can't match."
We're about to see if that's still true. As you, I, and most people know, Netflix is attempting one of the most consequential shifts in its 25 year history, one that includes a fundamental abandonment of some of Hastings's long-held principles. Things like introducing a lower-priced advertising tier later this fall, which Hastings said for years would never happen. He loved the simplicity of everything for one price, no interruptions, no sales pitch. Customer first. Now he's discovering what Westinghouse learned in the 1920s: people like cheap, and people will tolerate ads. He's got a deal with Microsoft to teach Netflix how to hawk Pampers and Sprite, and he just paid a fortune to bring in top Snap executives Jeremi Gorman and Peter Naylor to run that effort. Just like everyone else.

At the same time, after years of blowing off password-sharing as "not a negative thing," he's about to start cracking down, an antipiracy push just like the Hollywood squares at the MPA are always talking about—hopefully without scaring off all those freeloaders. And he's looking for ways to reduce costs, per the Journal, after cutting headcount by 400 this year. That strategy reportedly includes hiring more interns and recent college graduates, rather than the more expensive "stunning colleagues," in company parlance, that are detailed as the backbone of Netflix culture in No Rules. (A Hastings anecdote about giving an entire department a raise to prevent the possibility of poaching seems a bit outdated now.)

Because of those shifts, and the uncertainty swirling around the company, No Rules now plays less as a victory lap and more as the starting point for a series of existential questions: Can Hastings successfully reinvent Netflix again, as he pretty clearly needs to do, and as his book boldly suggests Netflix is uniquely equipped to accomplish? And perhaps most important, can he reinvent it by making Netflix look and act more like the traditional media companies he spent so many years disrupting?

Many are skeptical, and Hastings is pretty clearly at an inflection point. He's been steadfast in certain beliefs for so long, and he's built a $100 billion company on being the guy who stuck to his guns when everyone thought he was nuts. But if the Great Netflix Correction showed anything, it's that investors want streaming to be a better business, not just a scale play. "The days of getting equity value out of Wall Street based on a 10-year story have come to an end," the analyst Michael Nathanson, a sometime Netflix skeptic, told me last week as we chatted about the challenges the company faces. "They want free cash flow, and to see if [Netflix] can do this without damaging the narrative of the core product."

Hence the shifts Hastings has already made, like the ads and the passwords. But it's also the shifts that he pretty clearly needs to make but so far hasn't. Like, imagine if you were a chief executive coming into Netflix today, and you were charged with charting its long-term financial course. Obviously, you'd begin pulling older, low-performing originals off the service and licensing them elsewhere. That's a no-brainer, as Warner Bros. Discovery C.E.O. David Zaslav has said, and as Sony's Tony Vinciquerra noted today at an investor conference. But that goes against Hastings's mantra of simplicity for the customer. A Netflix original is available only on Netflix, forever. We'll see how long that lasts.

Second, the binge model goes away, right? "It's not a model that makes a lot of sense," Nathanson told me. Netflix customers may like the choice to watch all episodes at once for every show, but they'd also like the service to cost $1 a month and deliver butterscotch ice cream sundaes, and that's not a viable long-term business. Netflix says there's no hard evidence that week-to-week episodes reduce subscriber churn, but the Netflix churn rate has been inching higher, and it is now the only streamer with a default all-at-once strategy. The others mix and match, with an emphasis on drawing out seasons to keep customers subscribed. In a competitive landscape, that's smart. Netflix has experimented with dual tranches for Ozark and Stranger Things, and reality competitions such as the upcoming The Mole reboot will drop episodes in bunches. But for the most part, Hastings has seemed unwilling to pivot off the binge model because he hasn't needed to. Now, it appears, he does.

Same with putting movies in theaters. Rian Johnson is said to have begged Netflix co-C.E.O. Ted Sarandos for a real theatrical exclusive for Glass Onion: A Knives Out Mystery. As of now, it's not happening, I'm told, outside of a few marketing stunts. (Maybe Ted would have reconsidered if Johnson had given back some of that $450 million Netflix paid for the sequels?) That's probably a few hundred million dollars Netflix is leaving on the table to send the movie directly to the service, revenue that Wall Street probably would have loved to see on the bottom line. But it would be a major retrenchment for Hastings. Expect this storyline to repeat over the fall movie season, even as Netflix plugs its longer "exclusive" theater runs for movies like Noah Baumbach's White Noise and Alejandro G. Iñáritu's Bardo, which is getting 400 theaters in his native Mexico. Great, but in the U.S., if you don't have the AMC and Regal chains, you don't really have theatrical. Yet Hastings seems unwilling to acknowledge that not every Netflix customer wants to watch its movies on a small screen first.
ADVERTISEMENT

Creative Freedom vs. Friction
Perhaps the most striking laugh lines in No Rules now come when Hastings argues that the Netflix culture has led to better and more impactful creative output. "We managed to pull off Stranger Things because each member of the team was wildly competent," Hastings quotes Matt Thunell, a Netflix TV executive who began his career as an investment banker and previously worked at The CW and Sony. "We live in a walled garden of excellence, where everyone is a high performer. You go into these meetings and it's like the talent and brain power in the room could generate the office electricity." Cringey, I know.

Don't get me wrong, there's always been good shows on Netflix; fantastic shows, and 220 million global subscribers is a testament to that quality and volume. My point is that the Netflix output is pretty similar, on a case-by-case basis, to other well-funded entertainment outlets; it's just got more stuff, because it has spent more money. That's not culture, that's math. Netflix, and Sarandos in particular, get huge points for having built up that infrastructure from nothing over the past decade, and Ted especially deserves credit for investing in top creators and convincing Hollywood to abandon its traditional consumption measurement and backend compensation system, two developments that favor Netflix.

But other than evolving the business and distribution models, Netflix in 2022 is pretty much like the other entertainment studios, just bigger. Thunell, for instance, is considered one of Netflix's best executives, and there are others there who garner tons of respect from creators and agents. But let's be honest, the Netflix execs—despite their higher pay—aren't much better or worse at picking quality and populist content than others around town. It's hard! And Hastings began his "rock star" strategy by overpaying to recruit software engineers, a very different pursuit.

Then there's the hands-off approach that Netflix has employed with its executives and its creators, which Hastings argues is key to the company's success. Netflix isn't so hands-off anymore, of course, but that philosophy represents a very tech-y worldview, one premised on more is better. And many would argue that a hands-off approach to creators and a relentless focus on volume has actually hurt Netflix quality. This is obviously subjective, but the list of creators who make great stuff for traditional outlets and then get paid a ton to do their worst work at Netflix is long and distinguished. There's a friction involved in making creative work for profit, a friction between the creator herself and the executives in charge of making it commercially viable. Great executives manage that tug-o-war, meaning total freedom doesn't often equal total creative success. The freedom that Netflix says it affords its creators—freedom, executives often imply, the creators won't get at a traditional outlet—isn't necessarily better for the ultimate product.

But I digress. Netflix isn't exactly going out of business, of course. Its financials actually look better than some of the other players these days. The question is, can Hastings steer Netflix successfully through its next and perhaps greatest pivot? Nathanson is at least a little optimistic. Hastings is a pragmatist, he reminded me, he loves the product (multiple people sent me Reed sightings from the Telluride Film Festival last weekend), and he knows he's in a race to become the Disney of the digital era. "He's a rational person," Nathanson said. "They have their own schedule and process, and at some point logic will force them to make these changes." And if he does execute this pivot, I can't wait to read his book about it.
See you Sunday,
Matt

Got a question, comment, complaint, or forget your Netflix password? Email me at Matt@puck.news or call/text me at 310-804-3198.
FOUR STORIES WE'RE TALKING ABOUT
CNN's Keilar Paradox
Are on-air talents modulating their tones to satisfy Chris Licht's neutrality gambit?
DYLAN BYERS

Sheryl in Wonderland?
Notes on who, exactly, Dan Loeb trying to muscle onto the Disney board.
WILLIAM D. COHAN

Trump's Media Bomb
Tina and Ben discuss the harebrained implosion of Trump's DWAC media play.
TINA NGUYEN & BEN LANDY

Cheney's Radical Hope
'President Cheney' might be out of the question, so why might she run anyway?
TINA NGUYEN
You received this message because you signed up to receive emails from Puck

Was this email forwarded to you?

Sign up for Puck here

Interested in exploring our newsletter offerings?

Manage your preferences

Puck is published by Heat Media LLC

227 W 17th St

New York, NY 10011

For support, just reply to this e-mail

For brand partnerships, email ads@puck.news