Good evening, and welcome back to What I'm Hearing. Apologies for missing Thursday's issue, I wasn't feeling great. But I'm back, and fully re-charged.
Reminder: This week on The Town: Lucas Shaw and I debated if Bob Iger will bail on Hulu; James B. Stewart and Rachel Abrams revealed secrets of Sumner Redstone's girlfriends, and I surveyed the media deals landscape with Axios' Sara Fischer. Subscribe here, and if this email was forwarded to you, click here to become a card-carrying Puck member.
And please take a second to fill out our reader survey if you haven't yet—we seriously appreciate your feedback.
Discussed in this issue: Bob Bakish, Rupert Murdoch, Kevin Costner, Suzanne Scott, Nina Diaz, Lawreen Loeser, Brad Slater, Lina Khan, Marty Singer, Jamie Lee Curtis, Chris McCarthy, and Tom Cruise's big CAA ovation…
But first…
Who Won the Week: Asad Ayaz
The Disney marketing president opened Ant-Man and the Wasp: Quantumania to $225 million worldwide and $120 million domestic despite a Marvel-low 47 percent on RottenTomatoes and a rare B Cinemascore.

Runner up: Austin Butler, BAFTA winner. Is this dude really the Oscar frontrunner now? Over Colin Farrell and Brendan Fraser? Really? Let's think this one through, Academy.

Now let's dig into the highest-stakes TV standoff in years…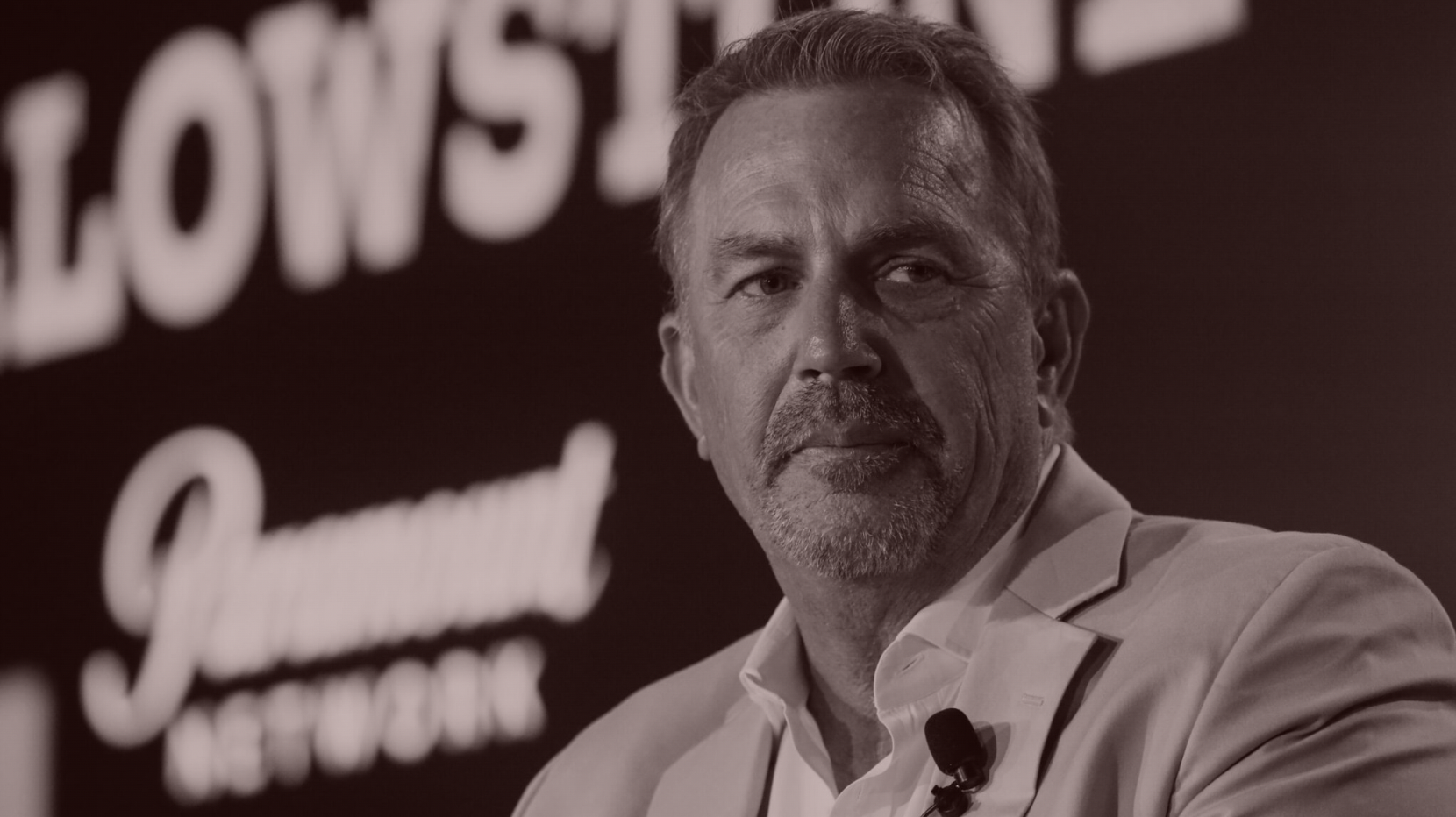 Casualties of the Costner-Yellowstone Crossfire
Taylor Sheridan and the cast, crew, and executives behind TV's No. 1 show have been frustrated by its star's ego and unavailability for years. Now, as new details emerge in a standoff over Costner's shooting days, Paramount's Redstone and Bakish are ready to place their bet on the Sheridan-verse.
Here's a sign that the relationship between Kevin Costner and Taylor Sheridan isn't going great: On Instagram a couple months ago, Costner's longtime assistant/associate Glenn Kleczkowski posted the following review of Sheridan's Sylvester Stallone mobster show, Tulsa King: "Stick to westerns, bro. You don't know SHIT about THIS life. Stay in your lane, country boy. I'm actually embarrassed for you as a writer and creator."

Nice. The missive about the hit series—which, I'm told, made its way to Sheridan, Paramount Media Networks president and C.E.O. Chris McCarthy, and others on the Yellowstone team before it was deleted—only exacerbated what has become a frayed and possibly severed relationship between Paramount's cash-cow Sheridan machine and Costner, the star of the biggest show on television. So when rumors leaked earlier this month that Yellowstone may end after its current fifth season because Costner is locked in a standoff over his shooting dates, few associated with the show were surprised. The battle lines had been drawn.

So, what's actually happening here? After looking into this for the past couple weeks, I learned many of Costner's Yellowstone cast, crew, and executives have been frustrated by his ego and his unavailability for a few years now. I know, get in line. Aging Movie Star Doing Television Has Inflated Sense of Self sounds like an Onion headline. And besides, this is a larger trend: as more bigger names work on TV series, they often don't want to make series commitments, forcing the shows to contort their schedules to shoot their stars in and out. It's an industry-wide problem.
A MESSAGE FROM OUR SPONSOR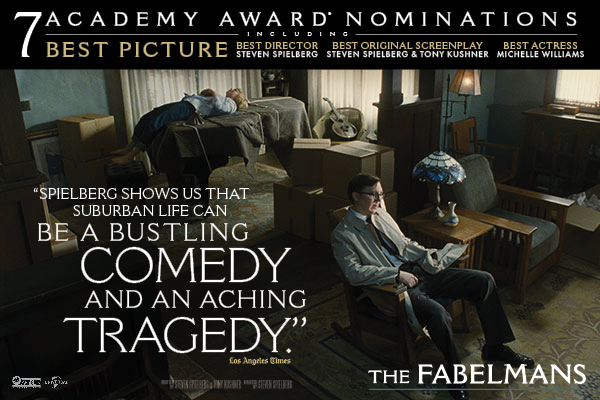 From Amblin Entertainment and Universal Pictures, Steven Spielberg's The Fabelmans is a deeply personal coming-of-age story about a young man's discovery of a shattering family secret and an exploration of the power of movies to help us see the truth about each other and ourselves. Winner of two Golden Globe Awards including Best Picture (Drama) and Best Director, The Fabelmans is now nominated for 7 Academy Awards including Best Picture, Best Director (Steven Spielberg), Best Original Screenplay (Steven Spielberg & Tony Kushner), Best Actress (Michelle Williams), Best Supporting Actor (Judd Hirsch), Best Production Design (Rick Carter & Karen O'Hara) and Best Original Score (John Williams). Now playing in theaters and available on Blu-ray and On Demand.
But this is bigger. There's a reason Costner is known in town as either exacting to a fault or an unjustified pain in the ass, going all the way back to his heyday in the '90s. Leveraging his star power and the cachet of the Oscars he won for Dances With Wolves, Costner famously tortured filmmakers like Sam Raimi on 1999's For Love of the Game. "Kevin's not the director and it's not fair for him to hijack a $50 million asset," Universal's film chief Stacey Snider said publicly at the time, amid a fight over MPAA edits. Kevin Reynolds either bailed or got fired from directing both Costner vehicles, Robin Hood: Prince of Thieves and Waterworld, depending on who you believe. As a director, Costner refused to trim The Postman from three hours despite a pair of awful test screenings, and it lost tens of millions of dollars for Warner Bros. And on Message in a Bottle, Costner threatened to pull out of publicity until he got his way on the edit. Big-time diva stuff.

Costner tried noting Sheridan during the first couple seasons of Yellowstone, which I'm told didn't go over well. And once the show became a smash hit, Costner is said to have begun squeezing. He demanded to be compensated for promotion days, say two sources, despite a contract that pays him $1.2 million per episode for the 16 episodes of this fifth season, rising to $1.5 million per episode if there is a Season 6, plus an overall deal with MTV Entertainment Studios that runs through 2025. A couple seasons ago, Costner's WME team closed a major renegotiation, then he went back to his lead agent of ten years, Brad Slater, who had put Costner in Yellowstone in the first place, and demanded that Slater re-open the deal for additional asks.

This was right as Covid hit and Paramount was laying off employees, so Slater declined. A heated exchange occurred, and Costner removed Slater from his team. (WME declined to comment. The usual disclosure: WME represents Puck but not me personally.) Now Costner's team includes WME; a scorched-earth lawyer, Howard Kaplan; and another screamer, his longtime manager and producing partner Rod Lake. They've been in the driver's seat on the current impasse.
For Season 5—initially planned as 10 episodes, but expanded to 16 episodes that were to be shot in two tranches, 5A and 5B—Costner had negotiated short shooting windows. According to three sources close to the production, the first window was complicated when he contracted Covid after a promotional trip to the Calgary Stampede rodeo. Yet instead of extending his shoot days to accommodate the Covid delay, Costner declared his window elapsed and took off, forcing everyone to reassemble months later to shoot his scenes—at enormous cost to the production and great annoyance to key co-stars. That and other issues pushed 5B to 2023. And, according to these three sources, Kaplan, the lawyer, has been offering only a week of dates in the summer for the necessary shooting on 5B, followed by two days of pick-ups in October or November. On a show like Yellowstone, with outdoor and horse-riding sequences, it's almost impossible to shoot on that timeline and deliver a meaningful character arc.

Costner sees it differently, according to another source close to the production. Season 5 was supposed to finish shooting in its entirety in 2022. But Sheridan—busy with tons of other projects—failed to deliver scripts on time and constantly moved the schedule around, this source counters. When the Covid delay hit, Costner did charge those days to his window of availability, but he performed exactly as his contract required. "The idea that Kevin was only willing to work one week on the second half of Season 5 of Yellowstone is an absolute lie," Costner's litigator, my buddy Marty Singer, told me on Friday. "It's ridiculous—and anyone suggesting it shouldn't be believed for one second. As everyone who knows anything about Kevin is well aware, he is incredibly passionate about the show and has always gone way above and beyond to ensure its success." In response to Singer, a Paramount rep told me today, "As we previously stated, Kevin has been a key component of the success of our Yellowstone series, and we hope that continues from here on out." Who's right here? It's complicated by semantics because the 5B episodes, thanks to the delays, are now on track to shoot in summer and fall, and air in November, essentially on the timeline of what was supposed to be Season 6 way back when.

It's true that Costner wasn't bailing on Yellowstone to lounge in Montecito. His contract carved out the time last year to focus on Horizon, the first of a planned series of independently-financed Civil War-era Western films that Costner is co-writing, producing, directing, and starring in. The first movie, budgeted at more than $100 million, and shot last year, is still awaiting a release date from Warner Bros., which invested a small amount of money in exchange for domestic distribution rights. I'm told that Costner recently showed about 30 or 40 minutes of footage to Warner Bros. Discovery C.E.O. David Zaslav (Costner is buds with Zaz and attended his recent birthday dinner at Mr. Chow) and Warners film chiefs Mike De Luca and Pam Abdy, and he's been pushing for a late 2023 release. But Warners already has a packed Q4. Dune: Part Two, Timothée Chalamet's Wonka prequel, and Aquaman and the Last Kingdom are already scheduled, so the studio hasn't been willing—or even able, given its financial issues—to add Horizon to the '23 slate.

That situation actually contributed to the Yellowstone intrigue. In December, amid the Costner availability standoff, his lawyer Kaplan began pressing Paramount to possibly take over domestic distribution from Warners, going directly to Keyes Hill-Edgar, C.O.O. of Paramount Media Networks and MTV Entertainment Studios, and Dan Cohen, chief content licencing officer for Paramount Global. It wasn't an express quid-pro-quo situation, but the Paramount people certainly felt Costner might suddenly become more available for Yellowstone if the company agreed to board Horizon and give it a late '23 release, as Costner desired. Alas, Paramount declined to do so and the impasse continued. (Warner Bros. declined to comment.) Now, despite not yet having a release date for the first Horizon, Costner has begun casting the second film, per a Breakdown notice I saw last week that included a late April or early May start date. He has told Paramount he's busy with Horizon 2 from March through October.
Perhaps not surprisingly, on last week's earnings call, Paramount Global C.E.O. Bob Bakish showered praise on Sheridan but didn't mention Costner. Paramount has picked a side here, and it's the guy whose shows they have bet their streaming service on. Which makes perfect sense. Paramount owner Shari Redstone is in a tough spot these days, as my partner Bill Cohan explained yesterday. Paramount is too small, with a market value of just $15 billion; cable is dying faster than expected, and streaming is a money bonfire, burning $575 million just this quarter, though Bakish says profitability is around the corner.

Figuring out the premium content mix has fallen to McCarthy, a Hollywood outsider and longtime reality TV executive who signed and nurtured Sheridan before super-sizing him. For better and worse (a lot of L.A. people still look down on him creatively), McCarthy is a franchise guy who leveraged the success of the Sheridan widget into oversight of Showtime and the other networks. In turn, he put deputy Nina Diaz, a former MTV and VH1 executive, over Showtime, along with scripted chief Keith Cox. That means Amy Israel, the executive VP for Showtime original scripted shows, will now report to the woman behind Love and Hip Hop, RuPaul's Drag Race, and, my favorite, The Challenge. Showtime may be over as a real premium network, but that's just where these companies are these days, and when it comes to McCarthy, success is success. He's delivered for Shari and Bob.

Amid that backdrop, as Redstone and Bakish are trying to figure out Paramount's future—consolidating Showtime into Paramount+, raising prices, and firing 120 people last week amid an advertising slowdown that led to a revenue decline of about 7 percent—they have one seriously great thing going for them: Sheridan.

The guy's no picnic either—one source described the Sheridan-Costner dynamic as "Brady and Belichick," and another said "Silverbacks wrestling"—but he's truly a unicorn, seemingly able to simultaneously write and produce Yellowstone, its direct prequels 1883 and 1923, new shows like Tulsa King, Mayor of Kingstown, the upcoming Lioness, Land Man, and Bass Reeves, and further planned Yellowstone prequels, all while drawing movie stars like Harrison Ford, Nicole Kidman, Jeremy Renner, Stallone, Zoë Saldana, and David Oyelowo into the fold. This quarter, Paramount+ added nearly 10 million subscribers—more new subs than any other service—and hit 56 million worldwide. While Top Gun: Maverick, the NFL and a deal with Wal-Mart certainly helped, nearly one in four Paramount+ viewers only watch Sheridan projects on the service, according to SambaTV. One in four. And remember, this service also carries nearly the entirety of the CBS lineup.

That said, I don't want to minimize Costner's value here. He's a real star, certainly the reason that I (and millions of others) checked out Yellowstone in the first place, and he continues to be an anchor of credibility and gravitas on what is essentially a silly soap opera. Plus, Paramount has successfully leveraged the O.G. Yellowstone and its franchise-leading 17 million weekly linear viewers to tease and relentlessly plug the other "Sheridan-verse" entries on Paramount+.

That's sort of been McCarthy's whole M.O., the one that got Bakish to give him Showtime, where he's trying to replicate the strategy with Dexter and Billions. I don't think that will work, but I wouldn't have guessed "Taylor Sheridan Universe" would be a thing, either. Still, if that first Yellowstone ends, there's no guarantee that whatever replaces it—even if it stars Matthew McConaughey, even if it features several current cast members—will deliver that same audience or serve as the same promo platform. Without its foundation, the House of Sheridan could even begin to crumble.

But at this point, I seriously doubt it. Yellowstone as a franchise has outgrown its star. And in fact, there are benefits to Yellowstone ending, namely the notorious Peacock deal, wherein Paramount's rival streamer has been dining out in the U.S. on Paramount's biggest hit. I'm told the digital rights don't revert until at least four years after the last episode airs on linear, which is a lifetime in the current streaming environment—Paramount could even be acquired by Peacock's owner Comcast before then. But the sooner Yellowstone is replaced by McConaughey's Yellowstone: Texas or Yellowstone: Alright Alright, or whatever they call it, the sooner that clock starts ticking.

So sure, this could all be a big, noisy negotiation. Perhaps Costner's blustery team will calm down and work out a deal that lets him shoot his movies and still remain involved in the show in some way. Before Horizon, Costner hadn't directed a film since Open Range flopped in 2003; Yellowstone no doubt returned to him the cachet he needed to raise financing. Fans love the character, he's relevant culturally again, he's toured with his rock band using the Yellowstone branding, and he's probably never going to find another $20 million-a-season payday.

But more likely, this is a relationship that has run its course. Sheridan is certainly furious, I'm told; he can't finish writing the 5B episodes until the Costner drama is resolved and his star is either in or out. McCarthy, Sheridan and lead producer David Glasser are said to have been planning for Costner's eventual exit for a while. And Sheridan has considered killing off John Dutton before, but this time, as they say, it's personal.

If Costner does indeed leave and the show ends, Sheridan could write a window for him to return someday—or he could go Full McDreamy and blow him to smithereens. At this point, I'm guessing Sheridan and the rest of the Yellowstone cast would opt for the latter.
Quote of the Week (Fox News edition)…
So many doozies in Dominion Voting Systems' Thursday summary judgment brief supporting its $1.6 billion defamation suit against Fox News, which is exposed as cynically exploiting its audience with false information despite DEFINITELY knowing better. My top 4 quotes on the Fox News Oh Shit Meter:
"It would be irresponsible to put him on the air" and "could impact a lot of people in a negative way." –Lauren Petterson, a Fox News executive, vetoing Trump's plan to call into Lou Dobbs' show after the Jan. 6 riot, acknowledging that newsworthiness—Fox's defense in this case—doesn't always trump other concerns (pun intended). Rating: 💩
"Please get her fired. Seriously … what the fuck? I'm actually shocked … It needs to stop immediately, like tonight. It's measurably hurting the company." –Tucker Carlson, texting Sean Hannity about Fox reporter Jacqui Heinrich fact-checking Trump lies on Twitter. Hannity responds that he's discussed with C.E.O. Suzanne Scott, showing Fox stars conspired to suppress reporting to win back audiences. Rating: 💩💩
A tie:
"Getting creamed by CNN!" –Rupert Murdoch, lamenting Fox's ratings on Nov. 8, 2020.
"Would go a long way to stop the Trump myth that the election stolen." –Murdoch, on possibly having Carlson, Hannity, and Laura Ingraham declare that Biden won the election. (It never happened.) Rating: 💩💩💩
"I have it tattooed on my body at this point." –Dave Clark, a Fox senior vp, describing Dominion's frequent "Setting the Record Straight" emails correcting election lies (and providing great evidence Fox knew they were lies and aired them anyways). Rating: 💩💩💩💩
Puck legal expert Eriq Gardner's take: The nuances of this defamation case are quite a bit more complicated. Take Maria Bartiromo's harebrained comment on her show: "I have never seen voting machines stop in the middle of an election, stop down, and assess the situation." Delaware judge Eric Davis will have to determine whether that was a false assertion of fact or some sort of color commentary. Did the statement actually assert a damaging implication about Dominion? Was there evidence of actual malice?
More of Eriq's Fox analysis in his Rainmaker newsletter here.
NBD, just Republican-appointed F.T.C. commissioner Christine Wilson using her resignation letter to attack chair Lina Khan for "her willful disregard of congressionally imposed limits on agency jurisdiction, her defiance of legal precedent, and her abuse of power to achieve desired outcomes." So tell me again, how will Apple buy Disney?? [WSJ]

How bad is the RSN situation getting? Diamond Sports missed an interest payment and we're now talking about what kind of bankruptcy awaits. Disney may have overpaid for Fox, but being forced to unload Fox's RSNs to Sinclair for $10.6 billion in 2019 was very fortuitous. [CNBC]

Brian Stelter digs into the Fox News court filing and marvels at the disdain Fox has for its own audience. [Atlantic] Ditto John Oliver's amusing segment last night. [YouTube]

A couple liberals on the Ninth Circuit Court of Appeals and Clarence Thomas have something in common: They're skeptical of Section 230, which heads to the Supreme Court this week to decide whether YouTube and others can be sued for algorithms and targeted recommendations. [LAT]

Maureen Dowd asks John Leguizamo if he'd still play his Golden Globe-nominated role as a drag queen in 1995's To Wong Foo: "I don't think it would be fair nowadays. I'd be taking the role away from somebody who should be telling the story." [NYT]

Don't expect YouTube to change much under new leader Neal Mohan. [Bloomberg]

The Spielberg–Cruise B.F.F. moment at the Oscar nominees lunch reminded Kim Masters of Steven's fury over the Scientology nonsense on the set of War of the Worlds. [The Business]

Happy 100th birthday to the Hollywood sign, which appeared in 1923, the year of L.A.'s civic "big bang." [LAT]
Less feedback than usual this week, so, with apologies to the old Esquire magazine, here again are some context-free highlights from recent messages I won't be running:
"If I were in the woods with him, he'd learn the real meaning of rolling calls."

"Ovitz would have shut that shit down in a half second."

"Craig Mazin used to post himself singing Death Cab for Cutie songs on his blog. I hope those are still around somewhere."

"You are not writing about Blue Bloods."

"If you're in Vegas, bet the opposite of whatever the Writers Guild says."

"A few more layoffs so Zimmer can buy another ivory backscratcher."

"So….Lipin > Morrell > Moonves ?"

"Your podcast puts me to sleep at night (a compliment)."
It's Oscar Campaign Anarchy
This is getting comical: After the Andrea Riseborough fracas and a Guillermo del Toro event sparked a warning from Academy campaign rules czar Lawreen Loeser, she sent out another reminder to members on Friday noting "recent special receptions that have caused some concern." She didn't name the offending events, but nominees Michelle Yeoh and Jamie Lee Curtis were fêted at dinners that invited other Academy members—a no-no if those are connected to a campaign. Even if A24, home of Everything Everywhere All at Once, had nothing to do with the parties, "the optics can be damaging to films and a distraction," Loeser wrote. But nothing more, so it's basically a free-for-all until the Academy clarifies the rules. So if you're on the fence about staging a last-minute party for your favorite nominee and inviting tons of voters, I'd say go for it.
You may have seen that pic on social media of CAA rank-and-file saluting Tom Cruise in the Death Star rotunda this week like a conquering hero. You may not have seen the unsubtle ALL CAPS email from Cruise's agent Maha Dakhil that demanded—sorry, suggested—the rank-and-file stop what they were doing and salute their conquering hero…
Have a great (short) week,
Matt

Got a question, comment, complaint or a good title for the McConaughey Yellowstone show? Email me at Matt@puck.news or call/text me at 310-804-3198.
FOUR STORIES WE'RE TALKING ABOUT
Shari's Choice
On the future of Paramount Global, the FTX bankruptcy, and more.
WILLIAM D. COHAN

Black Liberation Paradox
Modern emancipation needs to be more than a function of liberating white minds.
BARATUNDE THURSTON

Lemon's Lumps
News and notes on the two biggest stories in cable news.
DYLAN BYERS

The Podcast Bubble
Jon and Peter discuss Don Lemon's boneheaded comments, the Spotify correction, and more.
PETER HAMBY & JON KELLY

Need help? Review our FAQs
page or contact
us for assistance. For brand partnerships, email ads@puck.news.
Puck is published by Heat Media LLC. 227 W 17th St New York, NY 10011.