Welcome back and happy December. I'm starting to put together the WIH year-end list of Hollywood's Heroes and Villains, plus the coveted Who Won the Year award, so if you've got smart ideas, email me! (No pushy publicists, please.)
Tonight I've got a bizarre item out of the representation world, and a column by labor expert and WIH contributor Jonathan Handel on two developments impacting the much-feared Writers Guild strike. As always, if you're not yet a Puck member or this email was forwarded to you, click here to sign up or gift a membership to your most promising employee.
But first…
Thursday Thoughts (Existential Questions Edition)…
Have you been fired yet?: We've reached the rats-scrambling-on-the-Titanic portion of the 2022 media industry meltdown, with layoffs/hiring freezes announced this week at (deep breath): Disney, CNN, SiriusXM, NBC Universal, Paramount Global, AMC Networks, The Washington Post… OK, I'll stop. And this is the holiday season, when the C-suites traditionally take it easy on bad news. Those first two weeks of January are gonna be extra brutal, and the news will be when Hollywood companies are not planning big contractions.
Does Joe Biden actually care about you?: Congrats to the Hollywood and Hollywood-adjacent people who made the guest list for President Biden's first State Dinner tonight: Jon Batiste, Joe Scarborough and Mika Brzezinski, Stephen Colbert, Tim Cook, Jen Garner (with daughter Violet), Jeffrey Katzenberg, John Legend and Chrissy Teigen, Julia Louis-Dreyfus (with son Charlie), Bryan Lourd and Bruce Bozzi, Ariana DeBose and Funny or Die owner Henry Muñoz, Alexandra Pelosi (with mom Nancy), Laurene Powell Jobs, Charlie Rivkin, Robin Roberts, Ted Sarandos, Jeff Shell, Dana Walden, Anna Wintour, David Zaslav, and Florian Zeller.
If you pass on a hit, does it make a sound?: It's gotta hurt for Jen Salke and the Amazon Studios team to see the numbers for Wednesday, the Addams Family reboot series that just delivered a record-breaking 341 million hours week for Netflix. Not only did Amazon pass on the project (as did others), it hails from the MGM studio, which Amazon now owns, though it passed before the $8.4 billion acquisition. Could've been some nice synergy.
What have you done with your life?: Sorry, can't answer that one.
Since the dawn of Vaudeville, talent agents and other representatives have been trying to figure out creative ways to make money off creativity. Here's a brand new one that comes with a bonkers backstory and, as is often the case in Hollywood, a nasty lawsuit.
Remember in late 2020, when the U.S. government decided to give more than $15 billion in cash to the operators of entertainment venues that were decimated by Covid? Starting in April 2021, independent concert halls, movie theaters, football stadiums, museums and other gathering spots just needed to prove that they had lost more than 90 percent of their revenue due to the pandemic, and the Small Business Administration would reimburse losses up to $10 million each. Not bad. The program helped a lot of teetering indie venues.
A MESSAGE FROM OUR SPONSOR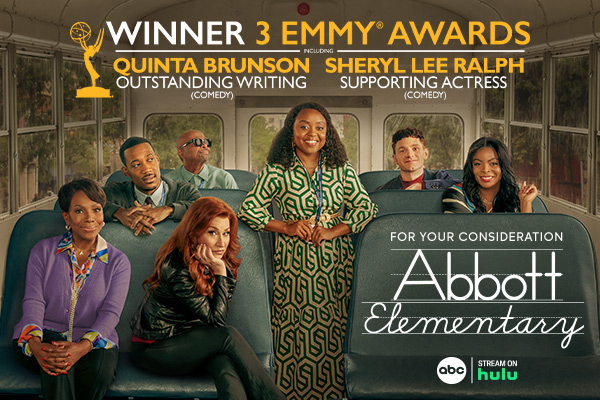 But what if I told you that individual musical artists, indeed some of the most successful touring acts of the past few decades,
also
quietly cashed in on the Shuttered Venue Operators Grant program? It's true, according to a new and previously unreported legal filing. These acts are said to have included
Marshmello
,
Alice in Chains
,
Common
,
George Thorogood
,
Deadmau5
,
Nickelback
,
The
Prodigy
,
Leann Rimes
,
Vampire Weekend
,
Melissa Etheridge, Smashing Pumpkins
, and
Lil Wayne
. Together about 70 artists, all connected to one business management firm, were given
about $200 million
in government money, according to the suit. And there were probably many others.
How? The SVOG program, in two phases, reimbursed traditional theaters and stadiums—places like the Rose Bowl, which got $9.6 million, and a total of 91 New York venues in Hell's Kitchen and the Midtown theater district, which reportedly received a combined $221 million. These weren't loans; they were grants. And the program also included music promoters, certain talent agencies and "performing arts organization operators," a somewhat vague term that Laurence Leader, a longtime music agent at ICM Partners before leaving in 2019 to become a consultant, thought could be interpreted broadly to include the loan-out corporation for a musical act. It was perhaps a stretch, but he looked closely at the government's definition: "Any entity (including a theatrical management business) whose principal business activity is to create, produce, perform, and or present live performances for audiences in qualifying venues…" Any entity…
So Leader, through his London Calling company, submitted an application for a jazz artist client, and boom, it was accepted. Millions of dollars were granted, and Leader then took a 15 percent commission for himself. Everyone was happy.
Here's where it gets interesting. Leader figured this idea could be scaled, meaning that he could submit applications for tons of musical acts that scrapped planned tours during Covid. So he shared the idea with Michael Oppenheim, a business manager with NKSFB, one of Hollywood's oldest and most connected money management firms. The world of talent business management is small, insulated, and secretive—I've spent time with these guys (they're almost all guys), and they don't even like admitting who their clients are. And in this community, NKSFB, now owned by Focus Financial Partners, is considered among the very top-tier firms, representing thousands of artists. Leader thought Oppenheim could help NKSFB's clients quietly benefit en masse from his strategy, and Leader would pocket millions in commissions for his efforts.
However, Mickey Segal, then the NKSFB managing partner, is said to have looked at the SVOG language and concluded that it would not apply to music acts. Or at least that's what Paul Anka, the legendary crooner and a client of NKSFB, was told, according to the court filing. So Leader asked Oppenheim, whom he'd known for 40 years, if he could come in and pitch his plan confidentially to the firm. In July 2021, Leader indeed did his presentation, explaining the strategy, how it had worked for his jazz client (who also used NKSFB), and that he expected a 15 percent commission if the firm wanted to deploy it (10 percent for Anka—he was a friend). Leader faced more skepticism, he claims, and when he followed up a week later with an email, Oppenheimer replied: "Laurence, we are discussing as a firm what to do. We will let you know when we come to a conclusion."
You can tell where this is going. NKSFB ghosted Leader, yet is said to have used the strategy he pitched to file SVOG applications for dozens of clients, a fact that Leader says he only discovered because he recognized the firm's address on the SVOG website for its grantees. D'oh! Leader claims he recently confronted Oppenheimer about the "outright betrayal" of stealing his idea, and Oppenheim is said to have told Leader he simply didn't think the firm's clients would want to pay Leader a commission. So Leader is suing in L.A. for $30 million (15 percent of the $200 million), plus punitive damages, claiming a breach of an "Implied in fact" contract, similar to when a screenwriter pitches a studio and the studio makes the movie without the screenwriter.
Will he win? Who knows, it might be tough to establish any kind of ownership over the idea to exploit the language of a government program. But I litigated a couple of these implied-in-fact contract cases when I was an attorney, and it's true that the idea doesn't have to be copyrighted, it just has to be novel to the person you give it to, and there needs to be an understanding that you will be paid for its use. "California law has long been clear that ideas are protectable, whether it's a movie or television show or something else of value, which makes total sense because without that protection good ideas would not be shared," Richard Busch, Leader's lead lawyer, told me today. "This case involves that longstanding principle, and we look forward to the litigation of it." Oppenheim didn't return my call.
Iger & Optimism in Hollywood's Labor War
Now for Jonathan's analysis of two pieces of good news for the possibility of a Writers Guild strike…
Hollywood is increasingly abuzz about the possibility of a Writers Guild strike this spring. A large chunk of the community is
convinced
a walkout is all but certain. Making definitive predictions on this is about as advisable as filming a three-hour movie, but there is tea to spill. In particular, two recent developments, both largely underappreciated, have actually
reduced
the likelihood of a strike.
Several weeks ago, Matt Belloni wrote that predictions regarding a May 2 strike are "a bit silly and premature; the Directors Guild hasn't even started negotiating, as is expected soon, and those talks typically set the tone for SAG-AFTRA and the WGA" That's still true, but here's what's new: a recent DGA statement, and the return of Bob Iger to Disney.
Both these developments matter. "If necessary, we are prepared for a fight," reads the DGA's fiery Nov. 17 message to members regarding negotiations that are likely to start soon. "We are doubling down on our commitment to fight hard, fight smart and win an exceptionally strong contract in 2023… With the collective strength and firepower of the DGA membership beside us, we will tackle whatever challenges come our way. Together, we know we can win."
Fight, firepower, win? Those are astonishing words from a union that seldom speaks above a whisper. The DGA is usually technocratic, touting its data-driven approach to negotiations when it speaks openly about such things at all, in contrast to the slightly smaller but much more restive WGA. The directors union has only struck once in its 86-year history, and even that was a tepid affair that lasted just 3 hours and five minutes in the East—about the length of one of today's bloated features—and only five minutes in the West, about the length of end credits.
That technocratic approach, like almost everything in Guild-land, is controversial. While the DGA is said to consider itself the adult in the room, able to achieve significant contract gains without the multibillion-dollar pain of a strike, some activists in the writers' and actors' unions sneer that the Directors Guild is too accommodating to management. That's why the unusually assertive, and unusually public, message from the DGA startled the insiders I talk to.
It's significant for the WGA, too: what the directors achieve in residuals and basic wage increases will likely foretell what the writers and actors achieve in those areas. That's because, as has generally been the case over the past five negotiating cycles, the DGA is expected to negotiate first, well in advance of its June 30 contract expiration, and its residuals deal sets an almost unbreakable pattern for what the other two unions are able to achieve, too. (The unions declined to comment.)
The situation regarding wage increases is slightly more complex, as so-called pattern bargaining with regard to scale wages has eroded somewhat over the past few three-year cycles. Nonetheless, if the DGA achieves strong gains, that will make it easier for the writers and actors to do so, and less likely that either of them would strike. In effect, the DGA is negotiating not just for itself, but also for its sister guilds, since a strike by writers (or actors, whose contract expires June 30) would likely idle directors too, as it did during the 100-day work stoppage in 2007-08.
And the negotiations this year will be especially fraught. For one thing, the WGA has significant writer-specific issues beyond wages and residuals. Those demands won't evaporate—the studios will likely need to make some difficult concessions—but strong compensation gains coupled with employer compromises would make the pain of a strike harder to justify.
Then there are economic conditions. "Our industry and the entire country are challenged by inflation, economic headwinds and a possible recession, and the Employers are focused on their bottom lines," as the DGA put it. "This will not be an ordinary negotiation." Nearly double-digit inflation, in particular, will drive guild demands for wage increases well above the typical 3 percent of recent cycles, notwithstanding some slowing indicators. (A smart compromise might index the annual increases to CPI-U, the most common U.S. measure of inflation.) And when it comes to residuals, the DGA says it will seek gains "based on real-world, global value." Indeed, that may be table stakes for heading off a writers' strike.
Wait, there are streaming residuals? Absolutely. Note to all: Unlike backend compensation, residuals haven't disappeared in the streaming era, but they are calculated differently for streaming. It's complicated, but the key difference is that success metrics are an implicit component of most traditional residuals but not in residuals for streaming product. Instead, streaming residuals are once-a-year payments that depend primarily on the domestic platform size (Netflix, with 73.4 million U.S. subscribers, would pay more than Peacock, with 15 million subs), episode length, and number of years since the episode was released. Viewership numbers, subscriber attraction and retention, and other performance measures don't factor into it.
The complexity of these formulas only further complicate matters, especially with the studios and streamers under enormous pressure from Wall Street to cut costs and grow profits. The studios have always cried poverty, even as their top executives rake in millions in bonuses and their shareholders prosper. But this time, with market caps cratering, the boy who cried wolf really does see one at the door.
Also confounding negotiations, of course, are the divergent strategies of the various companies that make up the studio bargaining unit, the Alliance of Motion Picture and Television Producers, led by
Carol Lombardini
. Once upon a time, the AMPTP companies constituted six major studios plus CBS and, for historical reasons, MGM. The six majors were fairly similar to each other in their business posture and footprints.
But no more…
See you Sunday,
Matt
Got a question, comment, complaint, or want to share your worries about the Indiana Jones trailer? Email me at Matt@puck.news or call/text me at 310-804-3198.
FOUR STORIES WE'RE TALKING ABOUT
The S.B.F. Orphanage
A close reading of institutional investors' remorse over the FTX implosion.
WILLIAM D. COHAN

Need help? Review our FAQs page or contact us for assistance. For brand partnerships, email ads@puck.news.
Puck is published by Heat Media LLC. 227 W 17th St New York, NY 10011.