Welcome back to What I'm Hearing, and happy Oscar week. We'll do another ratings contest on Thursday, so start thinking about your guess.
Programming notes: This week on The Town: Lucas Shaw and I debated the Writers Guild demands, I dived into the Fox News bombshells with Dylan Byers, and I asked Oscar Wars author Michael Shulman about the dirtiest campaigns ever. Plus, I was interviewed on PBS News Hour about the future of movie theaters. Watch here. Also, I'll be in D.C. on Wednesday for Puck's big event with Washington newsmakers at the French Ambassador's residence. Make sure you say hi if you're there.
Discussed in this issue: Shari Redstone, David Young, Nancy Meyers, David Nevins, Adam Aron, Scarlett Johansson, Suzanne Scott, Peter Rice, Tracey Pakosta, Rick Yorn, The Weeknd, and Chris Rock's afterparty…
But first…
Who Won the Week: Irwin Winkler and Michael B. Jordan
Easy one. Winkler, the 90-something Rocky/Creed producer, endured all those attacks by Sylvester Stallone and gets credit for giving Creed III directing duties to MBJ, who delivered a $58.7 million domestic opening weekend and $100 million worldwide. Huge flexes, and they've both got participations on the movie, Winkler via his franchise rights that Stallone so coveted.

A couple thoughts on this…
Creed III almost certainly will become MGM's first non-Bond film to gross $100 million domestic since 2019's Addams Family animated movie. Not a bad welcome for Amazon's new MGM film chief Courtenay Valenti (and everyone at MGM who wants to keep their jobs).
More than half the audience was between 18-34, and three-quarters were non-white, a far cry from the old, white Rocky audience.
Nearly 40 percent of the gross came from IMAX and other large format theaters, in case anyone questions whether people will pay upcharges for non-tentpole movies.
Jordan's team no doubt knows this, but he really shouldn't direct Creed IV. Let's see him make something original.
Can we stop lying about budgets? MGM says this Creed was $75 million, but multiple sources say it was closer to $90 million with reshoots. It's a hit, guys, it's OK to be honest.
Quote of the Week (Part 1)
"Yes, the enthusiasm and excitement for AMC Perfectly Popcorn at home is real. I see it on Twitter. When I look at the readership of the tweets I've been putting out recently on popcorn, they're sky high. The likes are sky high, the retweets are sky high, the comments back to me, every single one of which I read by the way, I got like 45,000 inbound messages on the popcorn tweets recently and I read them all. Boy, they make me excited, because you're excited about it."
–Adam Aron, the AMC C.E.O. and friend of WIH, endlessly pimping a new line of AMC-branded microwave popcorn on his Tuesday earnings call. AMC lost $287.7 million this quarter, and nearly $1 billion for the year.
Nancy Meyers' Rom-Com Budget: It's Complicated
God bless Nancy Meyers. Netflix has greenlit a huge budget in the $130 million range for the veteran writer-director's next movie, an untitled semi-autobiographical rom-com expected to star Scarlett Johansson, about Hollywood exes who end up working together. But I'm told Meyers' CAA team recently went back to Netflix and claimed it would be hard to make the movie for less than $150 million. Netflix film chief Scott Stuber politely disagreed, and the budget is staying around $130 million. (A source close to Meyers counters that those numbers are high.) Even with talent buyouts for ScarJo and expected co-stars Owen Wilson, Penelope Cruz, and Michael Fassbender, $130 million still seems like a lot for a rom-com! The current Netflix hit Your Place or Mine cost about half that, per sources, even with big payouts to Reese Witherspoon and Ashton Kutcher, though I remember back in 2010 when James L. Brooks' ensemble rom-com How Do You Know, with Reese and Jack Nicholson, pushed past a $100 million budget. Maybe the Meyers film will feature the world's most expensive kitchen.
Quote of the Week (Part 2)
"Not to interrupt, but you know what you're going to like more than how we report the popcorn results? Eating the popcorn. It's really good. We actually worked for a full year on the flavor profile of these products. It's really great."
–STILL Adam Aron, really talking up the AMC popcorn to investors. Reminder: AMC lost nearly $1 billion this year.

Now a follow-up on an item I mentioned on Thursday…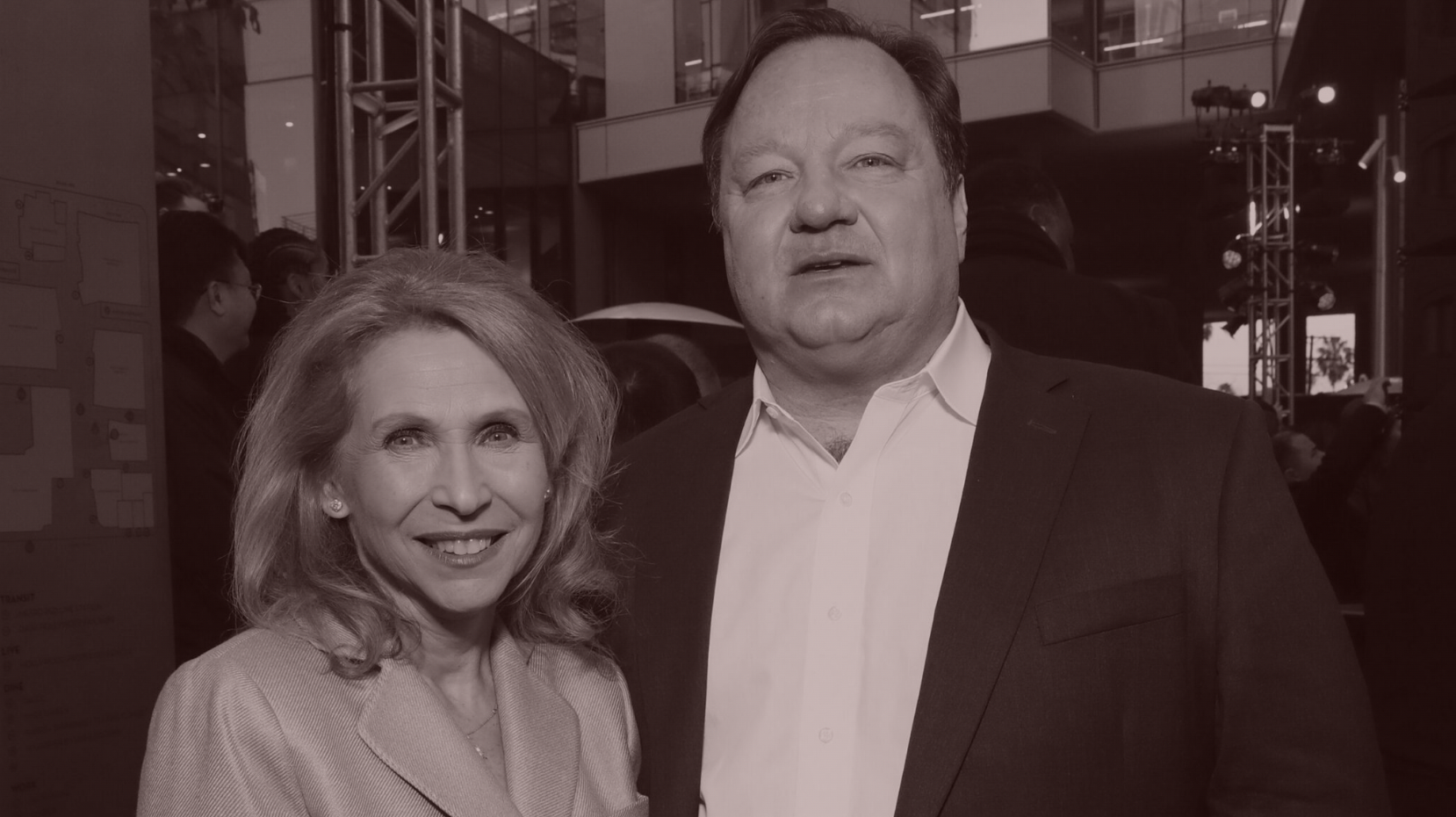 Why Won't Shari Redstone Sell Showtime?
Paramount's owner and her C.E.O., Bob Bakish, thwarted a $3 billion-plus bid from David Nevins in favor of their own plan to merge Showtime with Paramount+. But some analysts and company investors think that's as insane as five 'Billions' spin-offs.
Is Paramount's potential deal to sell Showtime really dead? Not if you talk to a wistful corner of the media investor community, which readily perked up when the Journal reported last week that Paramount Global owner Shari Redstone had rebuffed several offers for Showtime—including a recent $3 billion-plus bid from former top executive David Nevins and the private equity group General Atlantic. To many, that's a no-brainer deal for a struggling unit of a company that's worth only $15 billion in total and is facing a cratering cable television business. I'm told that a couple decent-sized Paramount shareholders have let management know that they think offloading Showtime at that price makes perfect sense. Paramount declined to comment.

To be clear, there have been no new talks or outreach between Paramount and the Nevins group this week, despite rumors around town to the contrary. (Nevins declined to comment, as well.) And that ship potentially sailed last month when Paramount announced its dismantling—sorry, integration—of Showtime into Paramount+, with 120 layoffs and the new "Paramount+ with Showtime" branding, all managed under franchise-focused TV executive Chris McCarthy. The company did its diligence on the offer and concluded that while $3 billion in P.E. cash would more than pay for Shari's Patriots season tickets, the new combination will save $300 million to $400 million a year, according to C.E.O. Bob Bakish, while allowing Par+ to add all those Showtime shows to its premium tier and raise its price $2 to $12 a month. "If we were to divest the asset, it would have to create more value than our own operating plan," Bakish said when asked about the offers on an earnings call by analyst Rich Greenfield. A stronger all-audience service, cost cuts, and higher recurring revenue is more beneficial to the company than a one-time cash infusion, albeit a large one, the thinking goes.
A MESSAGE FROM OUR SPONSOR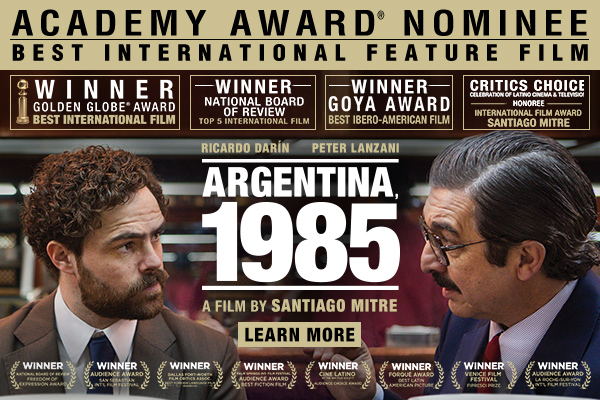 "Hopeful and inspiring.
Even in a ferociously divided country, the pursuit of the truth and facts – can bend the arc of the universe toward justice." — NPR

ARGENTINA, 1985
ARGENTINA, 1985 is inspired by the true story of prosecutors and their legal team of unlikely heroes in their battle to prosecute Argentina's bloodiest military dictatorship. ARGENTINA, 1985 is streaming now on Prime Video.

Watch the Q&A with actor Ricardo Darín and producer Victoria Alonso,
as they discuss the young legal team's triumph, finding humor amidst adversity, and bravely rising to a challenge against unbelievable odds.
But is it really? I'd love to see the actual math supporting that conclusion, as would a number of analysts I spoke to this week. "Given the headwinds facing linear TV and the multichannel bundle, selling Showtime for $3 billion-plus would be a big win for Paramount," Greenfield told me today. "If there is still interest, we suspect Paramount investors would applaud a transaction." I'll bet. Paramount's stock dropped after the Journal report, though it recovered later in the week.

Shari runs this family business and can do what she wants, of course. But Paramount just agreed to pay $122.5 million to settle shareholder suits over her 2019 combination of CBS and Viacom, which was pushed through via the Redstone family's ownership of 80 percent of the voting stock in both companies, despite diminishing the value of Viacom and especially CBS. I imagine similar anger if Paramount ends up mishandling Showtime. It was worth double the current bid only two years ago, when Mark Greenberg and Blackstone were willing to pay $6 billion, and it will almost certainly be worth less than $3 billion two years from now, if the brand exists at all. What does that tell you?
Paramount has shown us what it thinks of Showtime—and it's not much. Even if Bakish and McCarthy are right that the prudent strategy is reducing its output, doubling down on franchises like Billions and Dexter, and cross-pollinating Par+ shows on linear to ride out the last years of the cable bundle, it's hard to see how that isn't just a temporary stepping stool to fully consolidating around Paramount+. If so, that would mean Showtime is a dead man walking, and if it weren't for the lingering cash flow from linear carriage fees, the brand likely would have been killed outright. So why, again, does Shari want to keep it so badly?

I get the concern that if Paramount offloads Showtime, it potentially sends a signal to every P.E. vulture that the rest of the Redstone empire, like the movie studio and streaming assets, will be sold for parts, eventually leaving a once-mighty media power with only its sad cable channels, like MTV and Comedy Central, until Shari is forced to embrace some vampire hedge fund like Alden Global Capital to suck the assets dry, newspaper-style. Plus, while Paramount is projecting negative cash flow this year, thanks to the depressed ad market and all those checks to Taylor Sheridan, maybe, as Bakish predicts, 2024 and beyond will see a return to growth and the company won't actually need the $3 billion it could get now for Showtime.

Still, at a time of consolidation and downsizing at nearly all the distributors, the creative community likely would have celebrated a deep-pocketed buyer in a resuscitated Showtime. A couple agents I reached out to on the subject were enthusiastic in supporting the Nevins deal—more projects, more leverage for sellers—though it wasn't unanimous. Showtime had a low hit rate in recent years, canceling a bunch of shows after one low-rated season. "I guess having more buyers is good," one agent said, but, "it's not a viable business."

Maybe not as currently configured under Paramount Global. That's certainly been the sentiment expressed by McCarthy, who's been meeting lately with agents and others to pitch the "new" Showtime: Fewer shows, more hits, better in the long run for everyone, he says. But perhaps Showtime could be much more vital and ultimately more valuable under another owner.

Lionsgate wanted to combine it with Starz, which I guess makes sense. But what if Showtime, under the Nevins group or another well-funded independent owner, could become both a standalone linear and streaming service, and a service that could be sold as an add-on to other services around the world, and a so-called "arms dealer" of specific content to other buyers? There's a growing sentiment in the financial world that the consolidation in the media space may soon be accompanied by a de-consolidation in certain areas. There may be only a few truly global streaming powers, but there may be opportunities for smaller outlets to compete on multiple fronts: Buyer, seller, partner, standalone. If so, Paramount offloading Showtime could become a harbinger of other similar deals. Bakish and his team could establish themselves as pioneers, instead of looking like Shari just can't let go of her family's linear roots.

For that reason, some have speculated that the Nevins leak to the Journal actually came from inside the building—meaning a Paramount executive or a representative, who thinks Shari and Bob are nuts to turn down that kind of money for a superfluous asset they're already minimizing. Paramount's streaming business is actually going pretty well, with Paramount+ adding more subs than any other service last quarter and its overall D.T.C. business, which includes the free, ad-supported streamer PlutoTV, growing 4 percent despite the ad slowdown. All the more reason it doesn't really need Showtime—or at least it doesn't need it as much as it could use $3 billion. There's still time, Shari.
2024 seems to be this magical time when Disney, Paramount, Warner Bros. Discovery, and all the others say their streaming services that currently lose hundreds of millions of dollars per quarter will be profitable. And yet new data shows a lack of new hits and engagement at the streamers. [Bloomberg]

Meet Disney's new overseers in Florida: A right-wing "Moms for Liberty" activist, three Ron DeSantis donor attorneys, and the head of a Christian ministry for men. [Forbes]

Peter Micelli boasts about how great his life is running Range and not working for CAA and the guys who won't retire. [Vanity Fair]

Illumination (No. 19) and Disney (No. 25) are the only traditional Hollywood representatives on the 50 Most Innovative Companies list. Digital powerhouse Mr. Beast made No. 46. [Fast Company]

It's amusing to read in their own words how the Fox News leadership, confronted with actual journalism when its Decision Desk called Arizona for Biden, responded by trying to figure out how to best undermine and prevent it from happening again. [NY Times]

Bonus: My personal odds on who will be the Fox News "blood sacrifice" for its election lies:
Suzanne Scott (-750) Rupert: "I appointed Ms. Scott to the job. And I delegate everything to her."
Jay Wallace (+1,100) Drudge reported Scott is safe…but what about her No. 2?
Viet Dinh (+1,400) The Gerri move: Fox's top legal officer and a close family confidant would be as close to blood without actually being blood.
Lachlan Murdoch (+100,000) Triangle of Sadness has a better chance of winning best picture.
Ben Thompson digs into the NBA's local TV nightmare and concludes, "the outcome of the regional sports network drama will almost certainly be a renegotiation with the leagues for lower rights fees." [Stratechery]
I'm starting to think HBO got into business with The Weeknd knowing he would be a total disaster, generate tons of salacious headlines, and bring millions of lookie-loos to The Idol. [Rolling Stone]
Leo DiCaprio's gross relationship with fugitive financier Jho Low is pretty well known, but his manager Rick Yorn possibly looks worse in these new FBI files: "What a world, L. What a world." [Bloomberg]
Writers Guild members definitely know how to send mean emails. I got some angry ones after Thursday's analysis of lead negotiator David Young taking medical leave (and a couple nice emails, too). Some examples:
"I'll admit my jaw dropped when I heard David Young was stepping away from this negotiation, and for the exact reason you said: it's not that Ellen [Stutzman, the guild's assistant executive director] is bad. She's great. She just doesn't have the authority to convince this board to take a deal." –A writer
"The general consensus amongst the writers who've read this column—including some who are on the WGA neg committee—is that David's medical leave is in no way a setback for the negotiations, that you are wildly and baselessly speculating for clicks, and that you're kind of an asshole for writing it." –Another writer
"You're not helping. Last thing we need is the studios thinking we are weaker in this negotiation. We aren't. I've never seen this guild so fired up." –Another writer
"Absolutely wild to me that the WGA hasn't made minimum data transparency mandates." –An analyst
"The original sin of Netflix was refusing to disclose consumption data. That Hollywood went along with it is the guilds' and the agencies' fault. But I don't think you can put that genie back in the bottle. Not gonna happen. So we fight the fights we think we might be able to win." –Another writer
Peter Rice was spotted having lunch this week with top Disney execs Bob Iger and Dana Walden at the Rotunda executive commissary. Just a friendly get-together among former colleagues, or more?… Dave Chappelle led the toasts to Chris Rock backstage after Rock's live Netflix special in Baltimore last night, joined by chief content officer Bela Bajaria and comedy head Tracey Pakosta. The afterparty at the nearby Pendry hotel went late, but no word if Maryland governor Wes Moore or Baltimore mayor Brandon Scott—both of whom attended the very racy show—made it to those festivities… The nice memorial today at Beverly Park at the Garland Hotel for the late publicist Howard Bragman featured performances by Stevie Wonder, Lorna Luft, and Howard's husband Mike, who performed Simply The Best.

Finally, producer/foodie Jamie Patricof is back with another L.A. restaurant tip from his food newsletter, Jamie's List…

Jamie's pick: Jon & Vinny's… for breakfast
Location: 456 N. Bedford Dr., Beverly Hills (locations on Fairfax, in Brentwood, and coming to Studio City)
Close to: Everything.
The pitch: We all love their spicy fusilli, little nats and gem lettuce salad. But J&V secretly boasts one of the best breakfasts in LA, if not the best, and the B.H. outpost is destined to become a power breakfast spot. It's rarely crowded, open by 8 a.m., and it has something for everyone, from carbonara to soft-scrambled eggs to my favorite, the BLT (with a fried egg). For the health-conscious, there's seeded almond granola.
Business or pleasure: Great for an early meeting with your lawyer/agent, with Paul Mescal, or with any studio head. At the same time, your kids will love the buttermilk pancakes, as will out of towners.
Best dish: Vinny recommends "pancakes, a fried egg plate, breakfast pizza (add bacon)," and Jon says, "Can't not start with the banana bread and grapefruit."
Jamie's tip: Show up at 11 a.m. for breakfast, then at 11:30 put in a lunch order, you will thank me.

To get on Jamie's email list, click here. His next film, the coming-of-age drama Wildflower, hits theaters March 17, and he's working with Searchlight on a scripted adaptation of the Oscar-nominated documentary Fire of Love.
Have a great Oscar week,
Matt

Got a question, comment, complaint or a great pick for an Oscar upset? Email me at Matt@puck.news or call/text me at 310-804-3198.
FOUR STORIES WE'RE TALKING ABOUT
Murdoch Shrugged
A close reading of the latest Fox News v. Dominion revelations.
DYLAN BYERS & ERIQ GARDNER

The Sununu Tease
On Sununu's '24 odds, Jeffries' lower chamber cat herding, and Fettermania.
TARA PALMERI

Hulu Tug of War
A potpourri of news nuggets emanating from Hollywood.
PETER HAMBY & MATT BELLONI

Need help? Review our FAQs
page or contact
us for assistance. For brand partnerships, email ads@puck.news.
Puck is published by Heat Media LLC. 227 W 17th St New York, NY 10011.