Happy Friday, and welcome back to In The Room, my biweekly private email on the inner-workings of the American media. Today, we go back inside CNN to unpack Chris Licht's first major programming play: a supposedly "game changing," "mass appeal" morning show with Don Lemon at the center.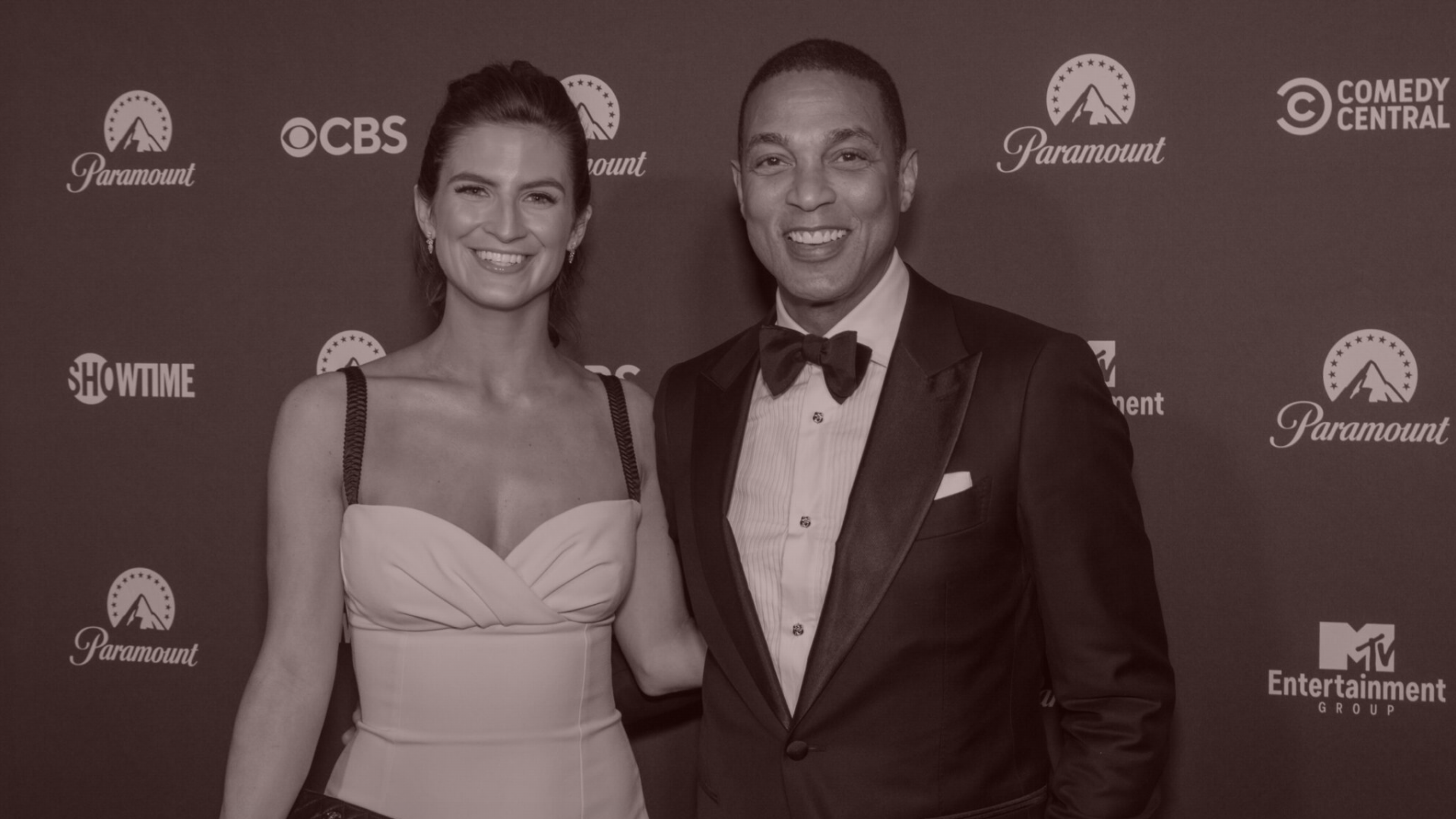 When Life Gives You Lemon…
CNN's new morning show concept, led by Don Lemon with Poppy Harlow and Kaitlin Collins, is a "mass appeal play" aligned with Chris Licht's less-partisan strategy (while conveniently nudging Brianna Keilar off center stage). It also evidences the hard new reality for linear media: In a post-Maddow, post-Cuomo world, it's no longer all about primetime.
Chris Licht, the chairman and chief executive of CNN, has spent his early tenure at the network wielding a fine chisel. For four and a half months, he has chipped away at the edges of Jeff Zucker's former news network— taming chyrons, discouraging sanctimony, unceremoniously ousting Brian Stelter, and allowing the departure of John Harwood and Jeff Toobin types—all in the service of refashioning CNN as a less polarizing, semi-bipartisan network that might ostensibly appeal to a broader swath of what remains of the television news-consuming public. Licht gets pissed when people assume he is following the indirect orders of cable pioneer and Warner Bros. Discovery board member, John Malone. But he is, at the very least, executing a Malonian strategy.

It has been a fraught effort so far, and one that has created a great deal of sturm und drang at the network, as apprehensive talent nervously try to appease the new boss while critics hyperventilate about what they fear is a reversion to neutered journalism and anodyne both-sidesism. There's ample evidence that CNN's journalism is not being neutered, of course—they continue to hold both Republicans and Democrats to account, report admirably on the war in Ukraine, and the tragically incessant school shootings deviling our country. But whatever one makes of Licht's efforts, it's undeniable that his early tenure has been defined by a painfully drawn-out tweaking of the existing infrastructure, rather than a bold, creative reimagining.

This week, at long last, Licht made his first additive move, albeit once again with existing parts. On Thursday, he announced that Don Lemon, Poppy Harlow, and Kaitlan Collins will anchor an entirely revamped morning news program slated to launch this fall, possibly as early as October. The show, which Licht has described perhaps too confidently as "game-changing," will nevertheless be his most significant mark on the network to date. It is also a project that is near and dear to Licht's heart, given his career-defining stints as executive producer of MSNBC's "Morning Joe" and "CBS This Morning"—two programs that offer a template for Licht's new CNN show and against which Lemon & Co. will compete. Licht's stated ambition is to create "an evolved version" of NBC's "Today" and ABC's "Good Morning America," but of course one must work their way out of third before thinking about competing with first.

I am told by reliable sources that Licht had been entertaining the idea of moving Lemon to mornings since he officially took the reins at CNN in early May. He made overtures to Lemon over the summer and finally persuaded him in recent weeks with a several-year, multimillion-dollar contract renewal, as well as assurances about his personal commitment to the show's success. Historically, a move out of primetime has been deemed as a demotion. In this instance, the truth is perhaps a little more nuanced: In a post-Maddow, post-Cuomo world, with linear television in inexorable decline, primetime on any network other than Fox News is no longer the end-all, be-all. And mornings offer Lemon the chance to show a more informal, personal side, as he has long wanted to do (see: his short-lived CNN+ talk show, and his zero-fucks approach to hosting CNN's New Years Eve), as well as a chance to shake up a career that had started to grow a little monotonous.

For Licht, meanwhile, the move kills three birds with one stone: it gives him a charismatic and personable male lead in the morning; it dislodges Brianna Keilar, a craw in Licht's make-CNN-straight-again effort, given her forceful condemnation of Republican impropriety in the Trump era; and it clears the slate for a reimagined and less overtly progressive lineup in primetime. (Keilar and her co-host John Berman will remain at the network in roles yet to be determined.)

The new morning show, I am told, will be built around Lemon—his name may even be incorporated into the title ("Morning Don"? I doubt it)—but he will be buoyed by two notable CNN talents: Harlow, a straightforward news anchor with some caché in business journalism, and Collins, a former reporter for Tucker Carlson's Daily Caller, who, in the Zucker era, quickly became a D.C. celebrity, and the network's fastest-rising young star. This is a potentially powerful triumvirate for morning television, where personality matters above all else: a charming gay Black man who weekends in the Hamptons; a young, Columbia-and-Yale educated Midwestern mom; and an ambitious young Alabama woman with conservative roots. Add to this that the three are actual off-air friends, which is arguably essential to establishing on-air chemistry. (The three do very genuinely like each other. Fun, random fact: a decade ago Lemon flew to Slovenia for Harlow's wedding.)

Licht hopes this new show will be a "mass appeal play." It's not clear that such a thing is possible for cable news in the current landscape, but given the cards in his hand, this was probably his best available move. At the very least, it will likely succeed in forcing Licht's old friends at MSNBC to fight a little harder to protect their claim on the muted screens of midtown gyms and K Street offices.

That said, Thursday's announcement hardly represents a visionary rethinking of what cable news programming can be. Licht is still, ultimately, tweaking his predecessor's network. After all, Zucker made the careers of all three of these individuals. But, more importantly, the problem with CNN's morning product isn't really the talent, but the habits of TV viewers who do not watch cable news for their mix of news, entertainment, fluff and self help. In diminishing numbers, they watch the broadcast networks.

I am told Licht intends to take the best aspects of the broadcast shows, whatever those are, and work them into his new creation (along with the help of his longtime deputy Ryan Kadro, with whom he worked at CBS, and CNN morning show producer Eric Hall). Perhaps that really will move the needle for CNN, relatively speaking. With CNN's New Day recently drawing well under half-a-million viewers, and less than 100,000 in the 25-to-54 year-old demo, there's seemingly nowhere to go but up.

It also seems that Licht, like David Zaslav above him on the org chart, is beginning to telegraph his moves. It is increasingly clear that he will make prime time into a cheaper, lower-wattage affair, befitting modern viewing habits, especially between national election cycles, when CNN has waning relevance in a world of Netflix, HBO and the ever-present second screen. And, as was the case when he corralled Charlie Rose, Norah O'Donnell, and Gayle King to create a pleasant third-place competitor to "Today" and "GMA," he is looking for a less expensive distant competitor in the morning. He just needs to keep the product respectable.

After all, outside those gyms and influence shops, many of the viewers will likely be retirees warming their hands around mugs of chamomile tea in coastal communities. The audience that watches cable news is growing older, and smaller. Zucker may have felt confident that he could have fought that trend, but Licht's strategy is to embrace it. For generations, TV executives woke up each morning and looked at the ratings. In the future, perhaps, they'll be looking at the EBITDA.
FOUR STORIES WE'RE TALKING ABOUT
The Lasso Conundrum
How are streaming blockbusters valued in the post-TV era of television?
MATTHEW BELLONI

McConnell's Thiel Wars
Teddy and Peter dissect the McConnell-Thiel financial game of chicken.
PETER HAMBY & TEDDY SCHLEIFER

Roe's Campaign Playbook
The G.O.P. operative shares his expansive views about the Democrats' strategic euthanasia.
TARA PALMERI

The Putin Opposition
The former queen of Russian independent journalism reflects on the dark mood in Moscow.
JULIA IOFFE
You received this message because you signed up to receive emails from Puck

Was this email forwarded to you?

Sign up for Puck here

Interested in exploring our newsletter offerings?

Manage your preferences

Puck is published by Heat Media LLC

227 W 17th St

New York, NY 10011

For support, just reply to this e-mail

For brand partnerships, email ads@puck.news