Welcome back to What I'm Hearing+, my new weekly column on the streaming industry and the analytics behind it all. Early Emmys ratings are starting to roll in—5.92 million, according to Nielsen, marking a 25 percent drop compared to last year and a 42 percent drop compared to 2018, when SNL's Colin Jost and Michael Che hosted the awards show on a Monday. Yikes! We'll see if NBC comes out with any numbers from the Peacock stream. Meanwhile, I'll be in Chicago for the next week and have some free time if any readers want to meet up and trade stories.
In tonight's email: Richard Plepler, Kara Swisher, John Lasseter, Ted Sarandos, and Bobs Iger and Chapek.
But first…
HBO's Emmy dominance: The most thanked person in the room last night wasn't God; it was Casey Bloys. HBO took home 12 of the night's big awards—three times as many as the next winner (Apple and Disney) and four times as many as Netflix. It's not all bad news for Netflix and Ted Sarandos, of course. Although HBO picked up the most trophies, Squid Game was the second most-watched streaming series in the U.S. in 2021, according to Nielsen, and Stranger Things is the most in-demand show year-to-date (160x the demand of all other shows, which puts it in the top 0.2 percent), according to Parrot Analytics. In fact, Stranger Things is twice as in-demand globally as the second most in-demand show, Game of Thrones. So yes, HBO got more Emmys. Sarandos can rest easy knowing that Squid Game likely has a vastly larger global audience than Succession, no matter how cool it may be in Los Angeles and New York.
Disney's vault mentality: With Avatar 2 just around the corner (a sentence I never thought I'd type), Disney is hoping to lure fans back into theaters for a re-release of the original 2009 film by removing it from Disney+. This is, of course, the most Disney of Disney moves. Remember the "vault" program, wherein certain movies would be made unavailable on home video and re-released at specific times to juice demand? The same theory applies here—the only way to see Avatar right now (well, that isn't piracy) is to go to theaters for a limited two-week period starting Sept. 23. The movie is supposed to return to Disney+ sometime ahead of Avatar: The Way of Water in December, where it will likely be huge. Gotta get that increased Disney+ engagement.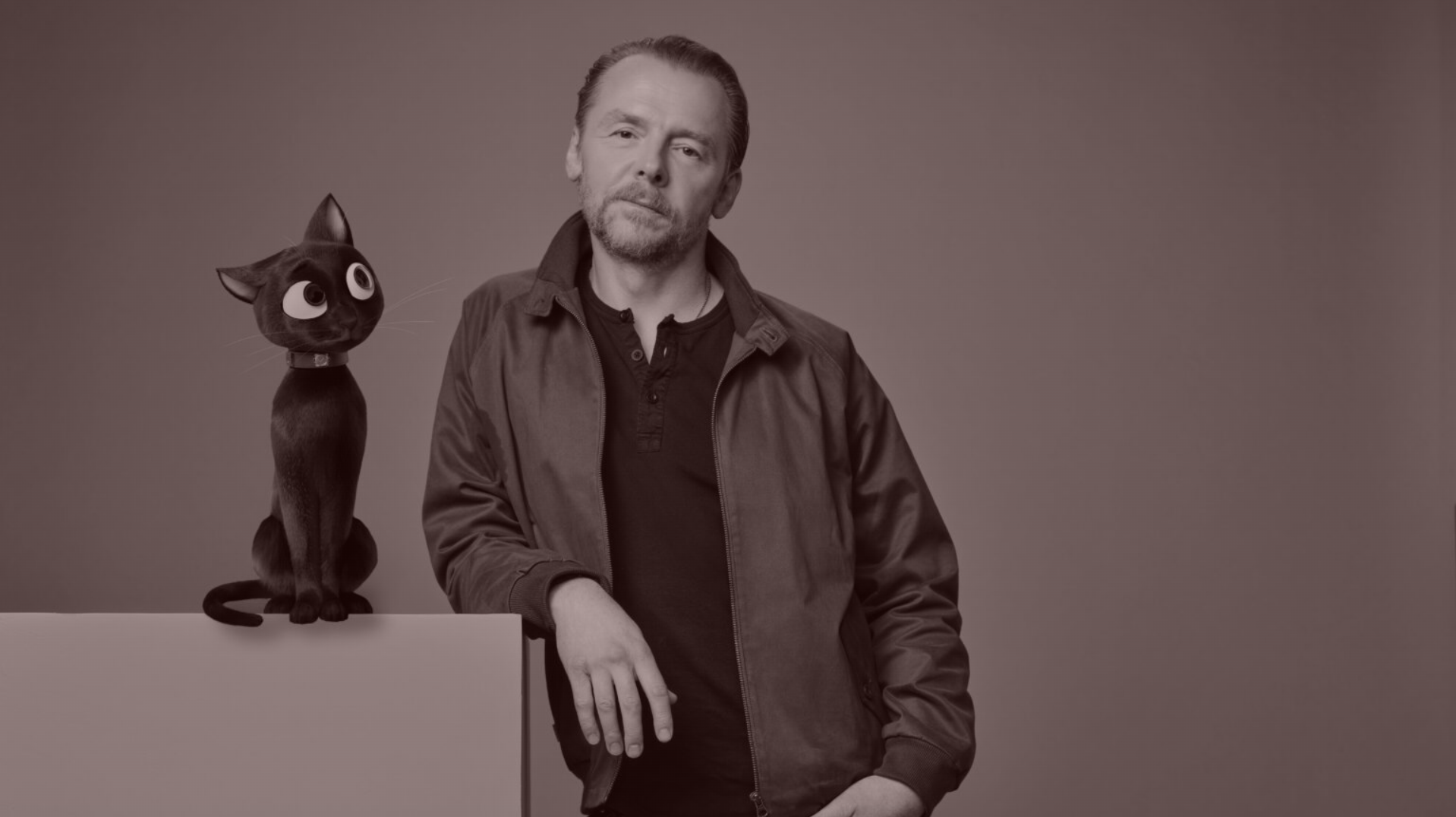 Apple's Pixar Fantasy
Was 'Luck,' John Lasseter's high-budget, Pixar-inspired animated feature for Apple TV+, a flop? The convoluted answer reveals as much about the state of the streaming business as it does about Apple—or about 'Luck' itself.
It can be hard to know what to make of Apple TV+, the ambitious, high-gloss film-and-television streaming arm of a nearly $3 trillion consumer technology giant. Apple is both the largest company on earth and has positioned itself as an eventual HBO rival, partnering with Richard Plepler and churning out prestige series like Severance, The Morning Show, and Ted Lasso, which won four Emmys last night. Last year, Apple was the first streamer to win Best Picture, for CODA, beating Netflix to the punch.

But Apple, like the other streamers, is also deliberately enigmatic about how many people actually watch its shows—or even how it measures success. In fact, Apple is one of the only major streamers that's declined to reveal how many subscribers it has. (Amazon includes Video subscribers as part of its total Prime Members, but that's not really the same, is it?) The estimate in the analyst community typically hovers around 25 million paid customers globally.

That context is why I'm so fascinated by Luck, one of Apple's first major animated features, which debuted in August. The $140 million movie from Skydance Animation's John Lasseter, the Pixar co-founder and former Disney animation leader, has received solid reviews. Friends with young kids have told me that it's played on repeat in their homes—a positive sign for the company as it leans into kids content at a time when competitors, like Warner Bros. Discovery, are withdrawing. But anecdotes aside, how has Luck actually performed?

The convoluted answer reveals as much about the state of the streaming business as it does about Apple TV+—or about Luck itself. Since many streaming companies don't release performance metrics publicly, we often have to do our own investigation. We know it hasn't been a massive hit compared to other streaming movies, because Luck hasn't appeared on Nielsen's weekly Top 10 for streaming releases. It's also not a flop. Indeed, according to internal Nielsen data that I obtained, the film was seen by 2.2 million viewers in the P2+ category (hilarious industry jargon for persons aged two or older) within its first seven days in the United States. That's better than the past five films that streamed on Apple TV+ in the same market, according to Nielsen, but it's still a fraction of the 12 million or so first-week views of Pixar's Lightyear on Disney+. And Lightyear, which was first released in theaters and has made about $200 million at the box office, was widely considered a disappointment.

Luck didn't bomb, and other analysts I've spoken to say the 2.2 million number is impressive for a non-I.P. animated film on a nascent platform. That said, given the intrinsic difficulty of comparing viewership data across streamers—Disney+ has some 44.5 million subscribers in the U.S. compared to an unknown number for Apple—the math is more complicated. While Lightyear was a prequel to the Toy Story franchise, Luck is attempting to establish an entirely new audience, with the polish and prestige that consumers associate with Apple. So Luck isn't just another title on Apple TV+; it's one of the first major attempts to establish a beachhead in high-end kids programming. On that score, it may yet be a success.
It's All About the Bundle
You need only follow the stock market to know that the streaming landscape has evolved significantly over the past twelve months. Netflix is rightsizing its ambition and adopting a cheaper ad tier amid plateauing subscriber growth. Warner Bros. Discovery, which hit public markets with some $55 billion in debt, is aggressively cutting costs to focus on its best performing genres and franchises. Yet Apple TV+ is still in expansion mode (and still ad-free), aggressively introducing itself to new users (funny, I know, considering the corporate mothership has been around since 1976). That means taking lots of strategic swings at customer segments—such as kids programming—that Apple thinks it can leverage to claim its place among the top three or four streaming bundles on the average household's monthly bill.

So, yes, it's early days. Luck was the highest performing kids or family title to ever debut on Apple TV+, I'm told by a source familiar with the platform's metrics, and became the most rewatched film within a seven day period. (Apple didn't respond to a request for comment.) That sticky behavior—kids watching, and then rewatching—is paramount for the streamer, as it reflects continued engagement and increased perceived value.

But it's unclear how many new customers actually signed up for Apple TV+ because of Luck. That's the most important number, and the one that executives will be watching most closely. We can estimate that Apple TV+ added around 1 million net paying customers in Q2 in the U.S. based on data from research firm Antenna but don't yet have numbers for Q3. The company's market share for original programming demand, which often translates to monetizable subscriber additions, also bumped into fifth place in the most recent quarter, sitting just behind HBO Max and Disney+, according to Parrot, where I work. The share of demand for children's content on Apple TV+ is 4 percent in the U.S.—a number that Apple clearly wants to increase.

Luck is playing a longer game. It'll ultimately be judged a success if it can help create family awareness for Apple+, and parlay new customers to stick around for Apple's Peanuts collection. Audience sentiment data from Parrot, which examines the emotional response to titles, also found that Luck was overwhelmingly liked by those who watched it—56 percent of viewers analyzed posted positive messages about the film compared to 19 percent negative.

Perhaps Luck's greatest value, however, could be surfacing awareness of the Apple One bundle for young consumers. Those subscribers are far more likely to remain customers than those who just pay for one of Apple's subscription services, according to Antenna. If kids are using Apple Arcade to play games on their iPad, then watching Luck on Apple TV+, all while Mom and Dad catch up on Apple News+, get a workout via Apple Fitness+, or make a road trip playlist with Apple Music, the bundle becomes a necessity. That's a recurring revenue pool that Apple can rely on, keeping customers locked into the hardware ecosystem while also generating revenue from services.
Apple TV+ is at a structural disadvantage to competitors like Netflix, or even Amazon. Those platforms can leverage their massive audiences and high-traffic homepages to direct viewers toward original films. Ironically, despite having sold some two billion iPhones, Apple TV+ remains a comparatively niche product. Apple's set-top box, which retails for between $99 and $199, also isn't as widely used as Amazon Fire TV or Roku devices.

That home-field advantage, for example, is one of the reasons that Netflix's The Sea Beast—another new, non-franchise animated film that debuted this summer—saw much stronger peak demand upon its release, and longer-lasting demand thereafter, according to Parrot. (And why many of us in the industry refer to Netflix's homepage as the most important piece of real estate in Hollywood.) Luck, on the other hand, saw an initial strong peak in demand in early August, but it quickly dropped and has hovered at less than 8x the average demand of all other films in the U.S. Another reason, of course, is that Netflix has 73 million domestic subscribers and has established itself as a home to animated features, part of a family push that co-C.E.O. Ted Sarandos described to analysts during an earnings call years ago.
One potential way to raise awareness is for Apple to meet kids where they are—back in theaters. Minions: The Rise of Gru, Sonic the Hedgehog 2, Lightyear, and The Bad Guys all grossed more than $200 million globally. (Indeed, four of the top 15 movies released theatrically this year were animated features.) Even Encanto, which Disney C.E.O. Bob Chapek often cites as proof that franchises can find audiences on streaming, made more than $200 million globally before hitting Disney+. Or look at Rise of Gru, whose $900 million box office has also generated a huge amount of repeat viewing at home.

There's a big debate about whether theaters are needed to launch franchises. Chapek doesn't necessarily think so. Neither does former Disney C.E.O. Bob Iger, as he told Kara Swisher at Code last week. Sarandos certainly doesn't think so. But Apple TV+ isn't Disney. It doesn't have the audience or subscriber size of Netflix. It does, however, have a relationship with exhibitors—it has brought several movies to theaters, including the Oscar-winning CODA—and a clear need to generate more awareness of its films. No, Apple doesn't need to become a full-fledged theatrical distributor, but as it tries to perfect the messaging around what Apple TV+ is—a question that still doesn't have an easy answer—sending certain animated titles to theaters could help brand Apple as a home for families.

So ultimately, Luck isn't a groundbreaking success for Apple TV+ in the way Ted Lasso has become. But I would argue it's exactly what Apple needed. Like so many titles on Apple TV+, it's a statement: Apple values quality above anything else. Luck is a declaration of what kind of animated features Apple wants to make with its Skydance partner. Those who have seen it, love it. Now it's just a matter of getting more people to watch it, and convincing them to think of Apple when they think about their kid's favorite new movie.
FOUR STORIES WE'RE TALKING ABOUT
Slick Rick
Rick Scott's maverick running of the N.R.S.C. has ruffled some feathers.
TARA PALMERI

Kavanugh's Triller Thriller
The onetime Hollywood wunderkind is backing a social media app—and battling a flurry of lawsuits.
ERIQ GARDNER

Bob's New Groove
Matt and Lucas Shaw discuss Bob Chapek's standing after the latest D23 Expo.
MATTHEW BELLONI
You received this message because you signed up to receive emails from Puck

Was this email forwarded to you?

Sign up for Puck here

Interested in exploring our newsletter offerings?

Manage your preferences

Puck is published by Heat Media LLC

227 W 17th St

New York, NY 10011

For support, just reply to this e-mail

For brand partnerships, email ads@puck.news