Happy Monday, I'm Eriq Gardner.
Welcome back to The Rainmaker! One of the top legal stories this year has been Elon Musk's battle for Twitter. In this week's edition, I discuss the developing aftermath. Plus, Ryan Kavanaugh, 50 Cent, Kanye West, the Bored Yacht Ape Club, and more.
But first…
Inspecting Disney's Records
A few months ago, a friendly lawyer sent me a memo outlining how I might exploit Delaware law for some journalistic fun: Buy a few shares of a company's stock, then make a demand under Section 220 of Delaware General Corporation Law to inspect its books within five days. The law says any stockholder may do this with "proper purpose," and Delaware courts have repeatedly upheld the right. Should the target resist, the nosy journalist could sue. I've had this pitch floating in the back of my brain ever since. Then, this week, I came upon a new lawsuit against The Walt Disney Co.

Paul Jonna—whose legal scorecard includes conservative causes like challenging gender affirming surgeries—is the attorney behind the lawsuit, which attempts to use Section 220 to uncover Disney's internal deliberations around Florida's "Don't Say Gay" bill, as well as the Ron DeSantis-led dissolution of the Reedy Creek Improvement District, the self-governing jurisdiction where Disney World is located. The complaint (read here) is on behalf of a shareholder who alleges having "a credible basis to suspect that certain Disney officers and members of its board of directors engaged in mismanagement, in violation of their fiduciary duties to Disney and its stockholders, by willfully ignoring the governor's warning and allowing Disney to lose the benefits of a one-of-a-kind deal that has existed between Disney and the state of Florida for more than half a century."

Disney hasn't responded to my request for comment, but apparently it has at least agreed that the shareholder has some right to inspect these documents. The company, which dealt last year with a left-leaning shareholder who demanded transparency about pay equity, has already turned over 73 pages of documents. Unfortunately for Jonna and his clients, all but 16 have been entirely redacted. The Court of Chancery is being asked to order Disney to produce everything, potentially setting up a clash over internal conversations that Disney will likely claim are privileged. I suspect we'll be seeing much more of this type of litigation soon.
Triller owner Ryan Kavanaugh, as I detailed in September, has been pursuing defamation claims against podcaster Ethan Klein, who repeated allegations from a short-lived, prior lawsuit about a "Ponzi scheme" (along with a laugh track) against Kavanaugh on his show. For those who think Klein might escape any liability under "fair report privilege," guess again. On Dec. 9, Los Angeles Superior Court judge H. Jay Ford issued a rather stunning ruling that rejected Klein's bid to dismiss the lawsuit. (Read here.) Ford reasoned, among other things, that there was an open question about whether Klein's statements were "fair and true" since the podcaster never mentioned that Kavanaugh's accuser had withdrawn his complaint. The judge also added that actual malice might be inferred because Klein had intentionally disregarded the accuser's retraction to the press (which came after a settlement). Klein's lawyer tells me he'll be making an appeal.
Speaking of new rulings on controversies I've spotlighted, the company behind the Bored Apes Yacht Club enjoyed a huge legal victory on Dec. 16 against conceptual artist Ryder Ripps who sold copycat NFTs and attempted to argue that doing so was commentary on BAYC's alleged racism. The trademark case isn't over, but U.S. District Court Judge John Walter rejected Ripps' first big argument. The judge ruled that Ripps' endeavor "does not constitute an expressive artistic work protected by the First Amendment" and even otherwise, his use of trademarks was "explicitly misleading." This decision (read in full here) is another candidate for an immediate appeal, and if that happens, I'd expect the outcome to be shaped by this new Supreme Court case over the use of Jack Daniel's trademarks.
It seems everybody gets to move forward in lawsuits this week. Curtis "50 Cent" Jackson also notched a minor win in his battle with a plastic surgery business that implied he was a client. As you'll recall, 50 Cent took a photo with someone whom he thought was a fan, only for the image to begin popping up on Instagram and then on The Shade Room in a story implying he received a penile enhancement procedure. "Jackson can plausibly argue that the Defendants unauthorizedly used his likeness to promote their business regardless of whether the Defendants had any role in TSR's publication," writes the judge in rejecting a motion to dismiss. That's because the defendant released a promotional video that made use of the TSR story, and there's no contention that Jackson hadn't consented to that. Read the decision here.
It's no surprise that Kanye West is losing lawyers after his anti-Semitic tirades, although firing a client isn't always so easy: Miami-based firm Greenberg Traurig recently got a judge's permission to bow out from representing Ye in a copyright case, but struggled to tell their client, who wasn't returning their calls. In fact, as this letter to the judge reveals, he wasn't even responding to texts, although the firm was reasonably sure he got the message anyway.
At long last, the Johnny Depp–Amber Heard saga seems to be over, with the parties announcing a settlement to their libel drama. She'll be paying $1 million, which is roughly 15 percent of the tab Heard was facing after experiencing a trial loss earlier this year. That outcome makes sense. Depp's libel action didn't seem to be about the money, and while she got in a few last points on the aborted appeal, she's probably grateful to walk away from this without being financially ruined. Plus, I imagine, there were insurers pushing this result too. As for Depp, some will say he won, but I absolutely stick by my original contention that this case was an absolutely foolish endeavor to begin with, and he's in a worse professional state than he was at the start.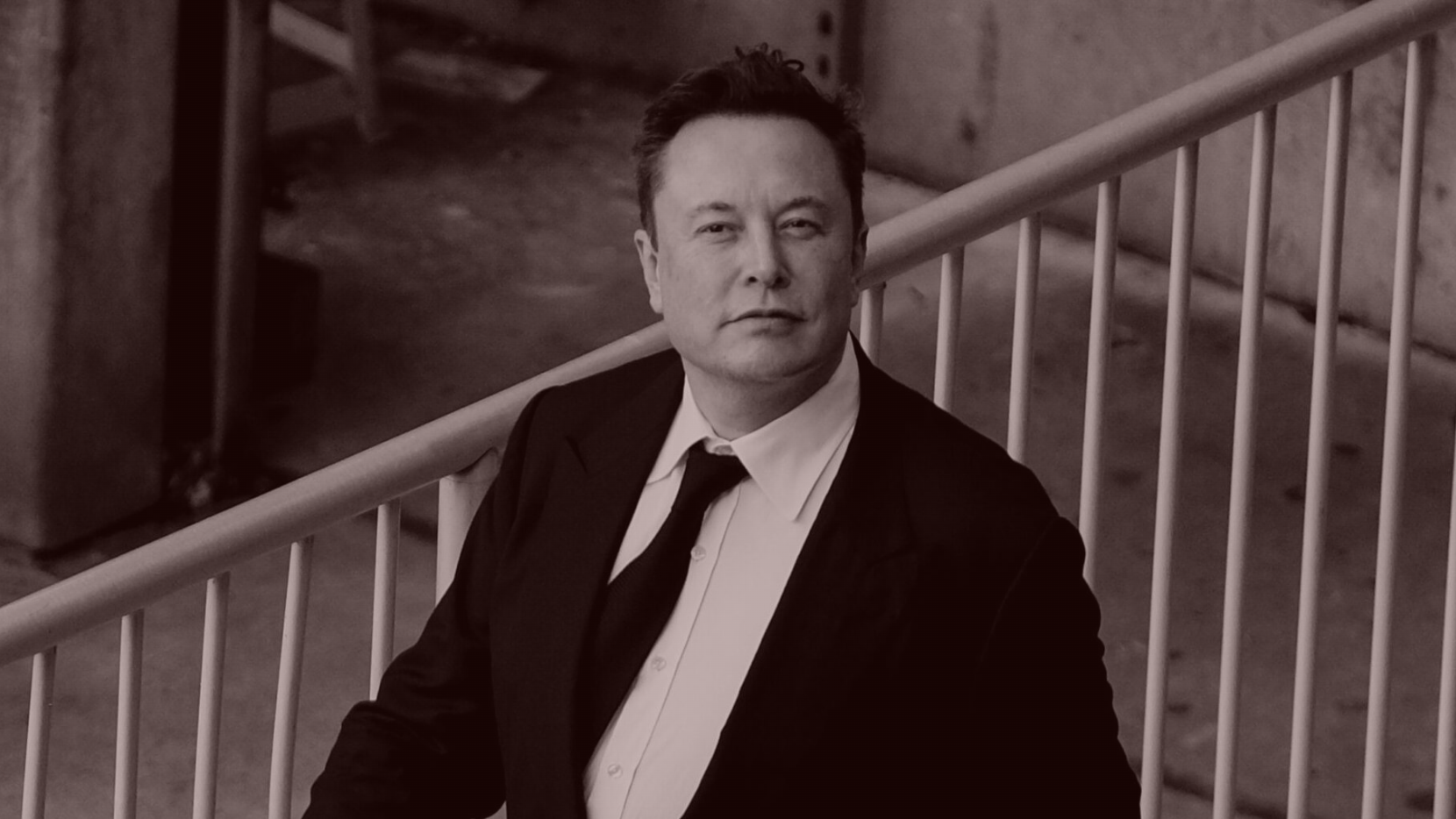 Elon's Legal Road to Perdition
The explosion of litigation stemming from Musk's rampage at Twitter—mass firings, gag orders, jilted shareholders and vendors—threatens to expedite the company's astounding downfall into the hands of its creditors. Too bad he's fired so many lawyers.
Elon Musk may be a free speech hypocrite, but he's hardly the first. This is America, after all, where one day the nation's forefathers are unfurling the First Amendment, and the next they're literally making it a crime to say anything scandalous about the government. Sure, Elon promised to turn Twitter into a free-speech paradise, and now he's banning users for tweeting the location of his Gulfstream G650. But that's his right as the owner of a private company he wildly overpaid for. To quote Bari Weiss, "The old regime at Twitter governed by its own whims and biases and it sure looks like the new regime has the same problem."

We are now a couple months into Musk's $44 billion experiment and, needless to say, it's not going well. Twitter hasn't collapsed, but amid some high-profile stumbles—allowing anyone to purchase a blue check, then realizing impersonation will be problematic; announcing that users will be forced to provide location data, then banning those who share the whereabouts of his jet; unsuspending Donald Trump, then defenestrating journalists whose coverage he disliked—many of the site's prominent users are setting themselves up on alternative platforms like Mastodon and Post. Maybe Musk doesn't mind chasing away the elites, though this weekend's ban on links to competitors suggest he's not indifferent. Meanwhile, Twitter itself has become noticeably more buggy as executives and advertisers have fled.

Musk's legal problems, of course, are compounding too. When he took over in October, Musk immediately began laying off a good portion of Twitter's workforce. To those remaining, he demanded fealty. In one after-hours message to staff, he told them they needed to "be extremely hardcore" and commit themselves to "working long hours at high intensity." Musk instructed staff to click "yes" if they agreed with his vision. Those who didn't were shown the door.

Some of those ex-employees are now attempting to lead a class action that alleges Musk's Twitter has violated state and federal laws requiring notice of mass layoffs and back pay. Musk has responded with a bid to bury the class action and compel arbitration—yet another object lesson in how free speech may be easy to love but hard to live with. That's because the parties in this court case are now debating whether it would be legally unconscionable to make thousands of former employees proceed individually in arbitration while also preventing them from sharing knowledge about their cases with each other. As the plaintiffs argue in an opposition brief, why should Twitter's lawyers at Perkins Coie gain an advantage from handling all these potential arbitrations, while their adversaries are muzzled by a confidentiality provision in the arbitration agreement?

On Wednesday, a California judge ruled that Twitter, at the very least, needs to provide notice of this pending case when demanding outgoing workers promise not to sue as part of any severance package; a ruling on arbitration will follow. Meanwhile, if former chief executive Parag Agrawal and other top executives have remained conspicuously silent about their own exits from Twitter, there's very likely a good reason why: arbitration and confidentiality agreements, free speech notwithstanding.
So, where does the Elon-Twitter saga go from here? Musk is still holding $13 billion of debt on this acquisition, which is why my partner Bill Cohan theorizes that Musk may be attempting to freak out bankers with questionable stewardship—purposely—so he can buy up the debt at a discount. Even so, what sort of liabilities can be tolerated as this story continues?

Ex-employees, as mentioned, are already suing him. Right behind them on this litigation train are jilted partners and stiffed vendors. And it goes on and on. As Elon fiddles with the moderation knobs, he may also stumble into legal hot zones like intellectual property and sex trafficking that stand outside of the shield that is Section 230, the ever-controversial digital law that ensures that sites like his aren't treated as the publisher of user content. These suits can be costly ones, which Musk may shrug off, but what about regulators?

Twitter already has history with the Federal Trade Commission, thanks to a 2009 data hack, and is still beholden to a consent decree that is supposed to ensure Twitter honors the privacy choices exercised by users. This past year, for instance, Twitter paid a $150 million penalty for misusing telephone numbers that users provided as part of two-factor authentication. There's no doubt that Lina Khan would like to go deeper into Musk's wallet (the agency scored $5 billion from Facebook a few years ago) plus maybe stick him with an ongoing overseer. Requiring users to "opt into" huge amounts of data sharing, as Platformer reported this week was Musk's new plan to woo advertisers, seems risky. The F.T.C. is already asking Musk how he intends to honor the consent decree.

Don't ignore other regulators either, like those in California who are now overseeing a new law that allows consumers to delete personal information, opt out of the sale of their data, and more. Or those in Europe, who not only oversee their own privacy regime, but now the Digital Services Act, an ambitious new European law meant to curb online abuses ranging from disinformation to gender-based violence, and the Digital Markets Act, aimed at stopping competitive abuses by "gatekeeper" platforms. Those found in violation may be ordered to fork over up to 10 percent of their global revenue or even told to suspend service. Věra Jourová, the E.U.'s Commissioner for Values and Transparency, is already warning Musk that his recent suspension of journalists violates the way the new law protects media freedom.

Meanwhile, there's already chatter that Twitter's hastily-announced policy that limits linking out to rival social media sites will trigger Europe's competition authorities, who are known for being extremely aggressive and might welcome an opportunity to showcase their spiffy new laws. The E.U., after all, isn't America, where the prospect of censorship and market interference are dirty words, and Silicon Valley elite walk around like god's gift to capitalism. In Europe (not to mention China), digital platforms get whipped all the time.

And that's not all. Musk may have bought his way out of problems with Twitter's former shareholders with his $44 billion deal (although Musk faces a pending suit from those who allege his failure to timely disclose his stock purchases in early 2022 cost them money), but those who own a stake in Musk's other company, Tesla, are increasingly upset over his diverted attention. Already, there are lawsuits, and more may follow.

Finally, if it's really Musk's plan to sabotage the platform just to buy back its debt on the cheap, we could see legal action from those very bankers who lent him a big hand in acquiring the platform in the first place. Maybe they will pursue fraud claims. Certainly they will be examining their debt contracts with a microscope and be thinking about those covenants. And if Twitter were to teeter near insolvency, involuntary bankruptcy is a possibility too. Musk, who continually hints at this outcome, could end up losing control in a variety of ways.
As for who will be protecting Musk's backside, well, that's not clear either after he jettisoned several of Twitter's top attorneys, many of whom had excellent reputations, at least within legal circles.

One of Musk's first moves upon taking control was getting rid of Vijaya Gadde, formerly the company's legal affairs chief who became a focus of right-wing venom after she went on Joe Rogan's podcast and attempted to explain the site's hateful conduct policy. She quickly became known as the "chief censor" at Twitter (Musk even poked at her in memes). No surprise she was let go, although ironically, she had been pretty instrumental over the years in protecting speech on the site from court subpoenas (the anonymous posts, in particular, provoked legal demands) and developing context labels and warning stickers as a middle-ground approach to moderation. Stopping the sharing of a Hunter Biden story in the New York Post overshadowed her other work.

Gadde left, but her successor fared no better. This past week saw the exit of Alex Spiro, the Quinn Emanuel attorney who has been close to Musk for many years and was acting as the de facto legal chief. Spiro's fatal sin was apparently not being wise enough to oust James A. Baker as Twitter's deputy general counsel despite Baker's controversial history overseeing the F.B.I.'s investigation into Trump's ties to Russia (before it was handed off to Robert Mueller). Musk didn't like that. Baker's ongoing involvement in Twitter's affairs surfaced because he was vetting the so-called "Twitter Files"—internal documents about the company's moderation decisions—before Musk gave them to chosen journalists like Weiss and Matt Taibbi. So Baker is now out, and Spiro is too, although the latter may still be handling certain affairs on the outside. (On Friday, for instance, Spiro detailed to a New York federal judge how Musk would be asking for an end to the suit over belated Twitter stock disclosures.)

Musk has reportedly gotten help from SpaceX attorneys of late, but it's mind-blowing that Twitter doesn't currently have someone full-time to navigate these cascading legal explosions. Many say Musk should hire a chief executive who could execute his vision. He just lost a poll he put up about whether he should keep his seat leading the company. Perhaps his first priority should be to find a new general counsel instead.

Thoughts, feedback? Email me at eriq@puck.news. Or follow me on your favorite social media platform. Or best yet, have your chatbot contact my chatbot.
FOUR STORIES WE'RE TALKING ABOUT
Zaz's Christmas Wish
Rounding up the latest Wall Street chatter at the end of holiday party season.
WILLIAM D. COHAN

The Cable Fable
Sizing up the latest pockmarks from the linear Big Bang.
JON KELLY & DYLAN BYERS

Need help? Review our FAQs page or contact us for assistance. For brand partnerships, email ads@puck.news.
Puck is published by Heat Media LLC. 227 W 17th St New York, NY 10011.