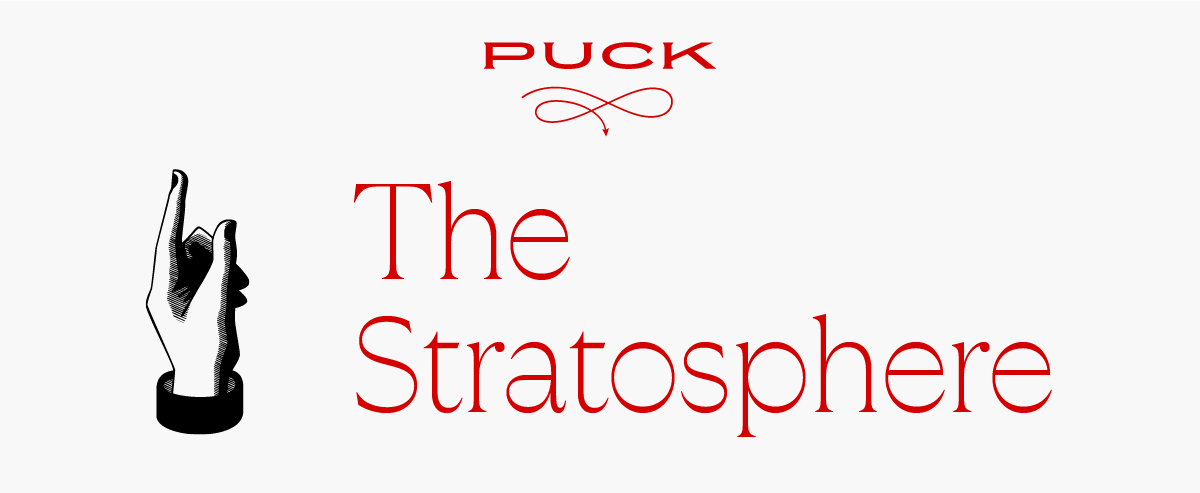 Good evening from San Francisco.
Like many political reporters, I'm personally familiar with Sean McElwee, the influential, sometimes controversial young Democratic operative and pollster. McElwee—smart, confident and combative—rose with a generation of Democratic donors, like Sam Bankman-Fried, who wanted to do things differently.
Today, I'm writing you a day early with some inside-the-room details on what happened to McElwee and his firm, Data for Progress, once S.B.F. imploded. It is a story that says a lot about the progressive left, about the Internet, and about the ever-expanding blast radius from S.B.F. this month. I'll be back in your inbox tomorrow.
Teddy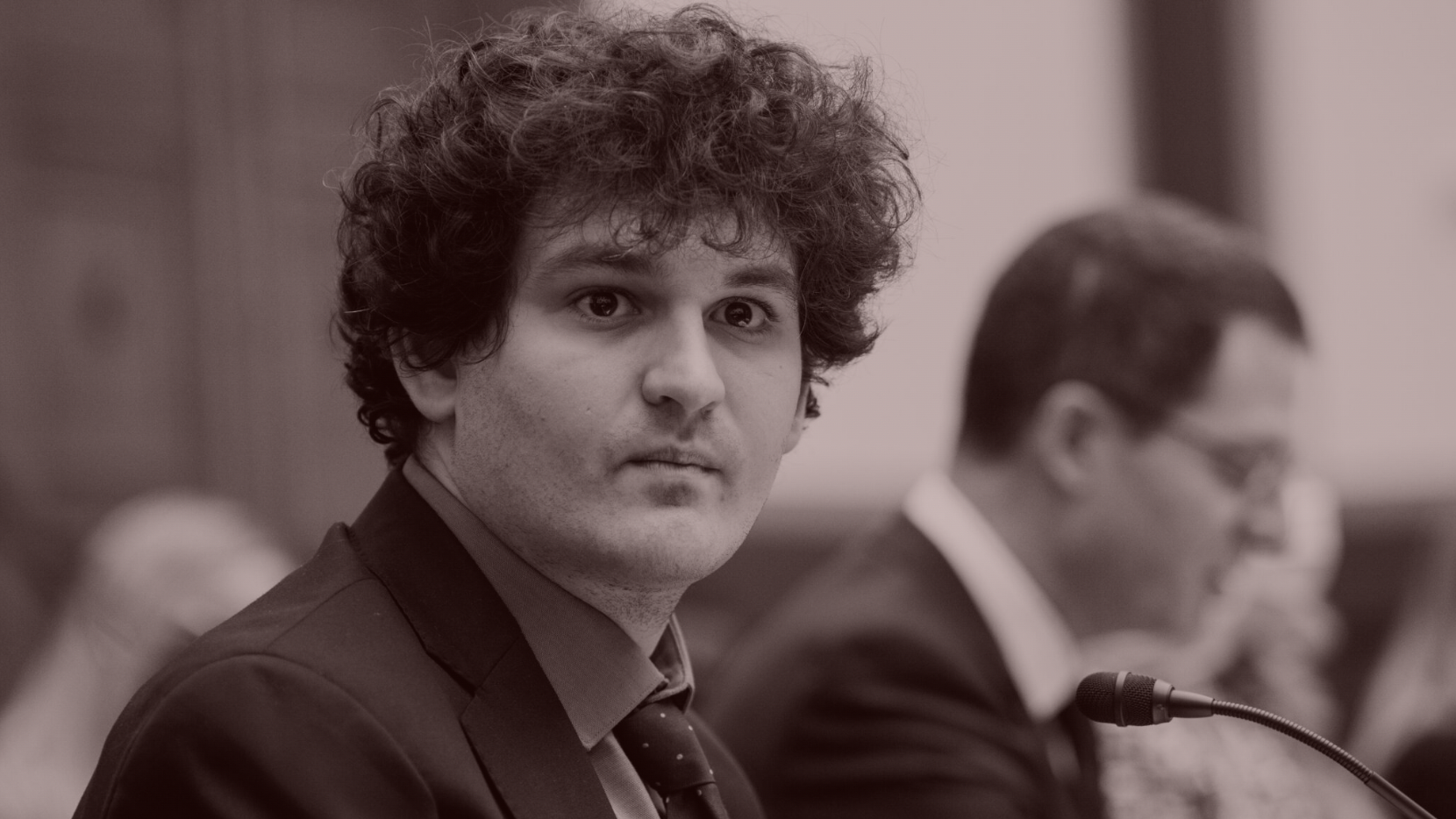 An S.B.F. Ally in the Barrel
Sean McElwee, the ur-connected political operative, is the latest to get singed by the FTX scandal following a no-confidence vote at Data for Progress. His exit speaks volumes, not only about Sam Bankman-Fried, but about the power of social media contagion.
There are few political operatives more in the zeitgeist than Sean McElwee, the media-savvy pollster whose firm, Data for Progress, has been at the center of a recent debate over how Democrats should run campaigns. Over the last few years, McElwee, a socialist turned pseudo-centrist, became a leading avatar of "popularism"—the belief that Democrats should focus on poll-tested issues that win elections, and avoid activist-approved messaging that turns off the median voter. He also became a Democratic celebrity in his own right: he famously hosted a regular happy hour in New York that was incessantly profiled throughout the Trump years as an exemplar of the rowdy "new left." Along the way, McElwee created a successful political-media brand with a big online following and relationships with Democratic power brokers that elevated Data for Progress into the big leagues alongside mainstay polling firms like GSG at a remarkable speed.

But McElwee, I am told by multiple sources familiar with the situation, is now in advanced talks to resign from Data for Progress, the think tank he co-founded in 2018, in the latest fallout from the implosion of Sam Bankman-Fried, whom Sean advised. Ten days after Election Day, on Nov. 18, McElwee's senior leadership confronted him on a conference call, and then in an email, that effectively served as a no-confidence vote. His reports conveyed their belief that his personal ties to S.B.F., along with his proclivity for betting on elections in which Data for Progress also polled, were putting the firm's reputation at risk, according to two people familiar with the matter. McElwee and the group's advisory board expect him to exit at the end of the year. "We are grateful for Sean's vision and leadership in creating Data for Progress and establishing it as a preeminent progressive organization for change in this country," the group's advisory board told me.

In a statement late Monday evening, McElwee acknowledged that he would be parting ways with the group. "My vision for Data for Progress was to give progressives access to a tactic—polling—that would allow us to tell our story about where the public stands on our priorities, and D.F.P. has accomplished that goal," he told me. "I am increasingly interested in other theories of change to make the world a better and more progressive place and will be leaving Data for Progress at the end of the year to pursue those new approaches to change." McElwee is already talking with funders about a new advocacy group that will focus on the implementation of the Inflation Reduction Act.

On the surface, McElwee's departure follows legitimate scrutiny of Bankman-Fried, whose cryptocurrency exchange FTX declared bankruptcy two weeks ago after putting millions of customer deposits at risk. Bankman-Fried's aides and family have been under the microscope ever since, as critics—including McElwee's own employees—have called into question the judgment of his associates. McElwee and his firm offered polling services to S.B.F.'s entities, including his super PAC, Protect Our Future, although it has many clients.

But the S.B.F. scandal really was just the proximate event for a weirder, social-media-driven, very 2022 "scandal" that eventually put McElwee on the wrong side of his staff. Over the past several weeks, a series of anonymous, viral, now-deleted Twitter posts drew attention to McElwee's passion for betting on political outcomes. McElwee has said publicly at length that he has encouraged his staff to bet on races to test their political instincts—this was not a secret—but Internet sleuths dredged up old comments by McElwee in which he talked about the bets. ("I like to encourage them to really think through what is the driving force of this electorate, and can you predict that in advance?" he once said, recalling his bets on Joe Biden's 2020 victory and on Cabinet confirmation battles.) Wagering on outcomes is a key part of the effective-altruist ideology to which S.B.F. and McElwee subscribe, but the optics were awful, especially given the criticism directed at some Data for Progress midterm polling this cycle.

And perception has a way of becoming reality, especially when it comes to reputations. As the online focus on McElwee became more negative following S.B.F.'s downfall, the Data for Progress leadership team determined that McElwee, the firm's founding executive director, should step down and asked for his resignation. One source familiar with what happened told me that the team felt McElwee "threatens the viability of the organization in a way that is hard to combat without there being separation. We're losing trust and buy-in, and at that point you need to do whatever you can to regain trust and buy-in." I'm told that some Data for Progress funders and board members, including Micaela Fernandez Allen at George Soros's Open Society, D.F.P.'s largest funder, had McElwee's back and asked the staff to reconsider—many of McElwee's allies view this as yet another staff overreaction at a progressive advocacy shop to a Twitter micro-drama. But they lost, and now McElwee is the latest S.B.F. aide to get singed in his meltdown.
FOUR STORIES WE'RE TALKING ABOUT
Iger Succession Tarot
A close look at the short list of Bob Iger's potential Disney successors.
MATTHEW BELLONI

After Twitter
What is the future of the digital town square, post-Elon?
BARATUNDE THURSTON

D.C. Media Collapse
A conversation surrounding Iger's return, the collapse of Protocol, and more.
PETER HAMBY & JON KELLY

Icahn's Big Short
News and notes on some of the most controversial storylines percolating through Wall Street.
WILLIAM D. COHAN

Need help? Review our FAQs page or contact us for assistance. For brand partnerships, email ads@puck.news.
Puck is published by Heat Media LLC. 227 W 17th St New York, NY 10011.