Good evening! Welcome back to the Washington Mall, your new favorite twice-weekly newsletter about the inner workings of the White House, Capitol Hill, K Street, and the media companies covering it all.
This week, I'm focused on the G.O.P.'s rapid and reflexive lurch into its midterm war chest, plus fresh reporting on the inner workings within Bidenworld regarding the president's plans for 2024. I'm also interested in a much more local affair: How D.C. Democrats are learning to embrace the landmark Waldorf hotel, née The Trump Hotel, which some fear is still filled with bad juju from the ghosts of Trumpworld past. These days, interestingly enough, the venue is being reclaimed by trailblazing members of the Congressional Black Caucus.
The national political storyline of the summer has been, to state the obvious, that the Democrats are making a surprising comeback in the midterms while Republicans have been woefully underperforming expectations with terrible candidates. As we round the final bend, I've taken a peak at the state of play in the spending wars through a new data program called 527Tracker, created by G.O.P. strategist and lobbyist Stephen Aaron of Perspective Strategies, to track independent expenditures down the stretch.

The data, not surprisingly, largely aligns with what Jeff Roe told me last week: Democrats tend to spend money earlier in the cycle while Republicans, at least in the McConnell era, typically wait until closer to election day, when they think voters are actually paying attention. Democrats tend to make greater use of mail-in ballots, whereas Republicans tend to be sticklers for in-person voting. Another recent development, of course, is the phenomenon of Democratic groups quietly pumping up "ultra MAGA" candidates in G.O.P. primaries, in the hopes of running against more extreme, easier-to-beat candidates in the fall.

But I've heard that Democrats are at least open to rethinking some of these strategies, as they face the prospect of a last-minute deluge of Republican political spending that is threatening to overwhelm their early-forged coalitions. Indeed, it is clear from 527Tracker that Republicans have been significantly outspending Democrats post-Labor Day. According to the numbers as of Thursday afternoon, since the first week of September, G.O.P.-aligned groups have spent $85 million against Democratic candidates in the Senate races, as compared to the $25 million that Democratic-aligned groups have spent against Republicans. (The money battle, of course, is ever-changing: On Thursday night, it was reported that Chuck Schumer's Senate Majority PAC and affiliated PACs are unleashing another $8 million, divided across five states.)

Democratic Pennsylvania Senate candidate John Fetterman, in particular, has become a major opposition target, with $15 million spent against him since Labor Day from G.O.P.-aligned groups. On the one hand, this indicates not only that Republicans view this as a must-win seat, but also that they are now more optimistic that their messaging on crime may yet save the floundering Dr. Oz. On the flip side, Democrat-aligned groups have only spent about $4 million against Oz since the beginning of the month. Maybe that's because they've been buoyed by Fetterman's success, maybe deep down they've never believed they had a chance, or maybe it is a recognition that Oz has already taken a media beating. During the intensely competitive primary, Oz was pummeled with some $30 million in opposition ads; groups supporting David McCormick spent $15.2 million against him.

Meanwhile, Democratic Senate candidates Mandela Barnes, in Wisconsin, and incumbent Raphael Warnock, in Georgia, are not far behind in enduring opposition spending. Since Labor Day, nearly $12 million has been spent by G.O.P. groups against Barnes in his race to unseat Senator Ron Johnson, which may explain why Johnson has risen in the polls by four points in recent weeks. More than $13 million has been spent against Warnock in the race against Herschel Walker, who is also now pulling ahead. (Of all of the Republican midterm candidates, Walker has faced the most significant onslaught from Democrats, with $19 million spent against him during the general election cycle.)

McConnell's vaunted Senate Leadership Fund has spent $62 million since Labor Day, and, rather notably, none of that went to attack Senator Mark Kelly in the Arizona Senate race or to support rival candidate Blake Masters. McConnell's calculation about why he shouldn't waste his own cash, and instead rely on the deep pockets of Masters's mentor Peter Thiel, has been detailed by my Puck partner Teddy Schleifer. But Arizona isn't the only state where the G.O.P. is holding its fire. As much as Republicans want to talk about their opportunities in the Senate races in Colorado, Washington and Oregon, they're not putting their money behind them, spending less than a million dollars in each state since Labor Day.

Of course, as I wrote earlier this week, nothing lasts forever in politics, and everything is always in flux. While Republicans once presumed that Rep. Tim Ryan wasn't a major threat for the Senate seat in Ohio, a Democratic Senate leadership source told me to expect to see Democrats start investing more heavily in the race against J.D. Vance, which they now see as competitive, after all.
ADVERTISEMENT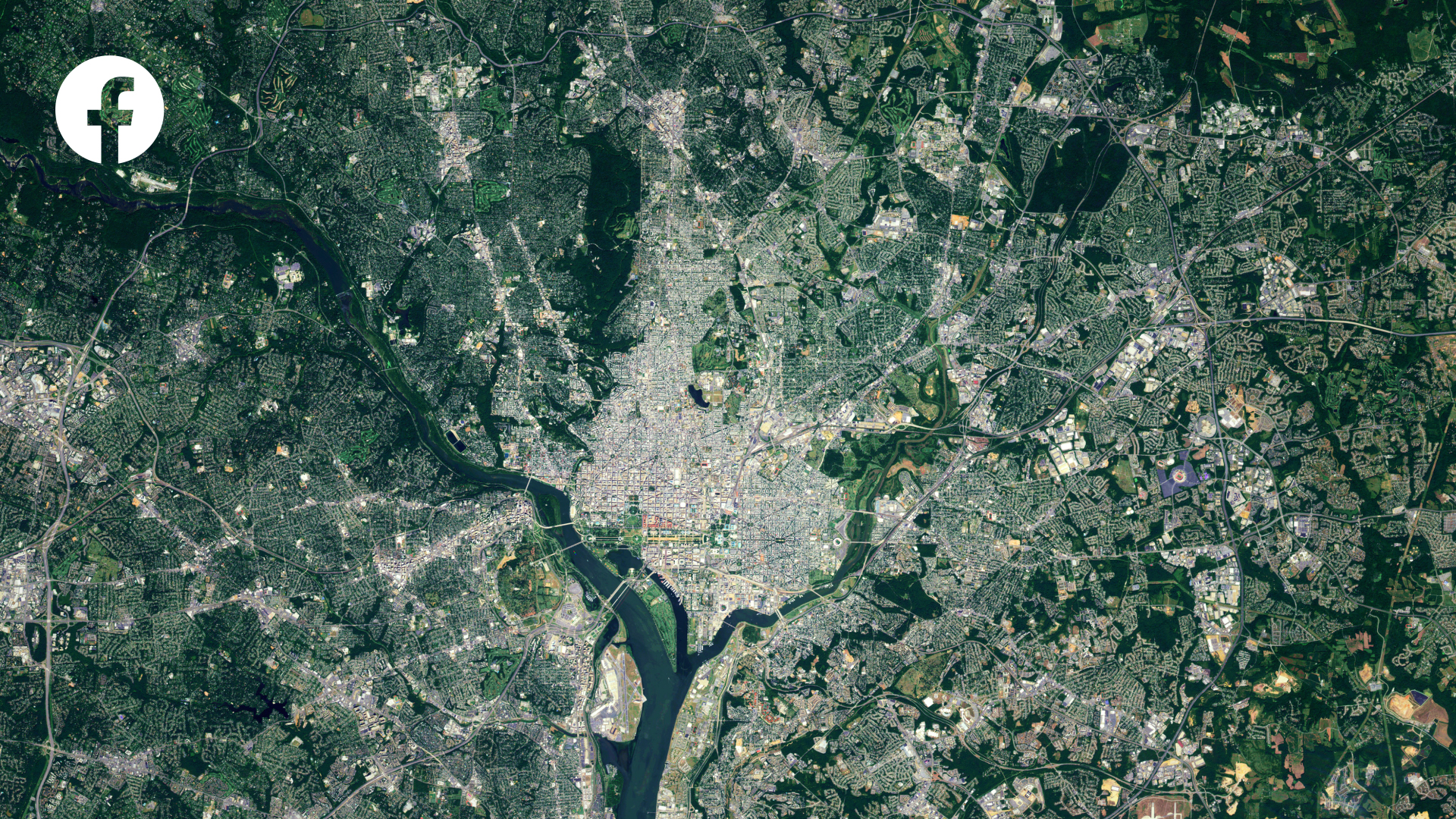 Facebook is taking action to keep its platform safe
Over 40 million people use Facebook Privacy Checkup each month. That's nearly 60 times the population of Washington, D.C. That's just one example of the work we're doing to create safer connections.
The Biden 60 Minutes Tea Leaves
A number of people in my circle have been buzzing about Joe Biden's 60 Minutes interview—in particular, his comment about how he hasn't yet made up his mind if he is running for re-election. I've heard from donors who called the White House after the segment aired on Sunday to ask what was going on and, well, if he is indeed running. Despite Biden's public equivocation, the White House has responded that the president is absolutely running, all systems go, et cetera, and that his hesitation was simply a manifestation of his caution about violating F.E.C. laws. (A Republican Congress could turn this or any other perceived issue into another Benghazi.) Some donors bought the line; others weren't so sure, suspecting that it might have just been a White House cleanup job.

"Neither the timeline nor what the president has been saying has changed," a Biden advisor told me when I inquired about it. "The president reiterated what he has consistently said: That he intends to run for re-election."

But the news also comes on the heels of a few other revelations. For starters, Jill Biden has publicly said that she and Joe still haven't had the conversation about 2024. And, as I've reported, Biden insiders know that she will have a huge impact on this decision. The Biden family's well-being truly comes first for the president; it's not just a talking point with him, as it is with so many other politicians. Also, Biden has been known to back away when his heart's not in it, even (and perhaps especially) when the party's powers-that-be are pressuring him otherwise, à la his goodbye-to-all-that speech in the Rose Garden in 2015, when he bowed out of his presidential cold war with Hillary Clinton.

There's also a telling nugget in an NBC story from last week that suggests that Biden wants to preserve his optionality. Instead of building a robust second Biden campaign, his team is going to rely on the D.N.C. for infrastructure, giving him the ability, if he pivots, to subsequently step aside and pass that campaign apparatus on to another '24 nominee. Sources I've spoken to wonder if the D.N.C. is even equipped to run a full-scale presidential campaign. Others say this is what the D.N.C. should be doing anyway, mobilizing for a general election campaign, no matter who is the candidate.

There's also just a heavy cloud of allies-turned-naysayers around Biden, which is disturbing his inner circle. Senators Dick Blumenthal and Sheldon Whitehouse, for instance, don't need to distance themselves from Biden in order to win re-election in Connecticut and Rhode Island, respectively, but they nevertheless won't give him their full-throated support for 2024. Whitehouse, who is not up for re-election this year, literally said "I'm going to duck that question" when asked if Biden should run again. "If more Democrats come out and say he shouldn't run, it would be a problem," said a source close to the family. "Republicans would never do that to Donald Trump. The Bidens won't forget it."
ADVERTISEMENT

Ghosts of Trumpworld Past
The Trump branding has been scrubbed from the historic Old Post Office Pavilion on Pennsylvania Avenue that formerly served as the Trump International Hotel Washington D.C., and for four years became the log-rolling Peach Pit for sycophants, family members, lobbyists, foreign agents and the like. But its spirit still haunts the magnificent landmark. Even under its new Waldorf imprimatur, Democrats are still unsure of what to do with the best bar in town, which is conveniently close to the White House, Capitol Hill and K Street. Since it reopened in June, the Waldorf has been holding one of the longest and softest soft launches of any joint in recent memory, perhaps cognizant that its former vibes need to be aerated.

At one point, when I was covering Trump, I would spend hours on the velvet couches in the lobby, trying to nab members of his inner circle for the scoop. That would often include eating slabs of bacon on a clothespin while waiting for members of the administration to leave B.L.T. Prime with whatever lobbyist was likely footing the bill. It was a form of elite people-watching that you can't indulge anywhere with the current administration. There's no real after-hours hub to catch an exhausted Ron Klain downing a martini. Now, the steakhouse is closed, and will soon relaunch with a restaurant owned by one of Trump's many nemeses, José Andrés.

Last week, I stopped by the bar just to check out the scene. The lobby had a strange, empty energy with a cluster of tourists and a group of slick-haired men in suits enjoying a morbid cocktail hour. Despite the fact that the Business Roundtable's D.C. meeting was occurring, and some of the most important C.E.O.s in the country were in town, I didn't recognize anyone notable. One of the many bartenders who stayed on through the transition told me that it's not quite as fun to work there. Traffic had slowed, and he said he missed seeing celebrities, famous journalists and staffers like Kellyanne Conway, Rudy Giuliani and Omarosa Manigault Newman lounging in the lobby. It was like being an extra in their reality show. Bacon on a clothespin is no longer on the menu. It's a bit less red-meat America and more continental with mezze platters.

But there are signs of new life. Prime Policy Group's Aquila Powell, who is attending the Congressional Black Caucus's Annual Legislative Conference next week, said the Waldorf bar will be the center of the action during their conference. It's not surprising. Trump stigma notwithstanding, the Old Post Office Building has by far one of the best bars in D.C., smack in the middle of Pennsylvania Avenue, and not as far off the beaten path as the Four Seasons. The caucus is embracing what was once seen as G.O.P. territory with official events like The Black Women's Agenda 45th Annual symposium luncheon next Friday. "It's symbolically powerful," said congressman Ritchie Torres, the New York congressman and a member of the C.B.C. "We're annexing territory that formerly belonged to Trump."

Perhaps it was the caucus's de facto leader, Jim Clyburn, who first signaled to the Democratic Party that the building could be a safe space once again. In July, just weeks after the Waldorf rebrand, he threw his own birthday party at the joint. The event was attended by Rep. Val Demings, Mayor Muriel Bowser, and many other members of Congress. "I don't know of a single Democrat who had a fundraiser when it was the Trump hotel. It was strictly a Republican venue, period," said Kimball Stroud, a D.C. event planner, who added that, with Andrew W. Mellon Auditorium under construction, the Waldorf's ballroom is in demand as it can seat up to 600 people. "People are so excited. I have friends who are going in there for drinks and had never been there. These are people who would never walk in there when it was Trump hotel."

For years, Democratic strategists had confessed that they were dying to try Sushi Nakazawa, a Michelin star gem, hidden inside Trump's fortress. And why not now? For the most part, Trump's branding and his allies have been expunged from the premises, except for a few small remnants that The Points Guy pointed out, like branding in the Nespresso pod box and the gilded bed frames.
FOUR STORIES WE'RE TALKING ABOUT
WaPo Withdrawals
Will the Beltway Bible ever catch up to the Gray Lady?
DYLAN BYERS

Crypto Love Story
How The Mooch turned a Caribbean getaway into a multi-million-dollar investment.
WILLIAM D. COHAN

"DeSantasy" Revisited
The Florida governor's provocations are overshadowing Trump's post-raid halo.
TINA NGUYEN

Trump's Legal Executioner
Bill and Peter to discuss the severity of Tish James's long-brewing lawsuit.
PETER HAMBY & WILLIAM D. COHAN
You received this message because you signed up to receive emails from Puck

Was this email forwarded to you?

Sign up for Puck here

Interested in exploring our newsletter offerings?

Manage your preferences

Puck is published by Heat Media LLC

227 W 17th St

New York, NY 10011

For support, just reply to this e-mail

For brand partnerships, email ads@puck.news