Welcome back to The Washington Mall, focused on the inside story in the West Wing, on Capitol Hill, K Street, and within the media institutions covering it all. Thanks to all of you who have been subscribers since the beginning, and welcome to those of you who've just joined us. As a reminder, this twice-weekly private email will soon be a part of The Best & The Brightest, a new daily politics newsletter that will include my colleagues Julia Ioffe on Tuesdays and Tina Nguyen on Wednesdays, with occasional cameos from the great Peter Hamby. Stay tuned for more details before we roll that out into your inboxes in a few weeks.
In the meantime, Tina and I have some exclusive reporting on the furious behind-the-scenes efforts by the Mercer family to offload their stake in Breitbart News, the once-feared "platform for the alt-right," as Steve Bannon put it, before an advertiser drought, new competition, and better business models made it an afterthought in the political conversation.
But first…
The Quentin Fulks Sweepstakes: Senator Raphael Warnock may have been the ostensible winner this week in Georgia, but the real honor might go to his campaign manager, Quentin Fulks, who is now in high demand as the operative du jour on the left. I'm hearing that Fulks may return to J.B. Pritzker in Illinois in an undefined role that has everyone chattering about the Illinois governor's barely concealed ambitions. Pritzker, after all, is a leading member of the 2024 Just-In-Case-Biden-Blinks Bench, and a credible candidate who could jump into the chaos should Biden face a serious primary challenger.

Of course, it's not just Pritzker trying to straddle the line between respecting the president and being ready to pounce if an opportunity presents itself. Don't be surprised to see politicians like Gretchen Whitmer and Gavin Newsom staff up, just in case. (Newsom has cannily put himself forward as a "super surrogate" for Biden, a position that would keep him close to the White House and squarely in the public eye.) As for Fulks, his star is rising so quickly that he's already being talked about for a senior role in Biden's putative re-election campaign. "I'm flattered about being talked about in any of these conversations. I just want to go where I can be helpful and help Democrats succeed," Fulks told me.

Cuomo and Jeffries' Uncomfortable Bromance: It's long been known in New York Democratic circles that Hakeem Jeffries has been very close to Andrew Cuomo. When Jeffries was an assemblyman in Albany, he was often spotted kibitzing with Cuomo in the governor's office. So, on some level, it shouldn't be a surprise that Cuomo recently congratulated his "friend" on Twitter and called him to proffer a personal attaboy. But these graces really irked the New York delegation. First, many are pissed because Cuomo's redistricting arguably helped the Republicans pick up four seats. (Lee Zeldin, fairly or not, has also taken credit for this outcome.) Jeffries' association with Cuomo has also long worried the delegation, according to an insider, for all the obvious reasons. "There are some people like A.O.C. and Jerry Nadler, the dean, who don't love that Hakeem was that close with Andrew Cuomo," the delegation insider said. "The last person to spend time with is Andrew Cuomo, but they have a history."
Klobuchar's Big Tech Crusade: Senator Amy Klobuchar, another presumed member of the If-Not-Biden Bench, is still pushing hard to get the Journalism Competition and Preservation Act (J.C.P.A.) into the end-of-year spending package, whether it's a continuing resolution or an omnibus bill, after it was taken out of the National Defense Authorization Act. Sure, her advocacy demonstrates that she's willing to fight the likes of Google and Meta in a way that would force these tech giants to pay local news outlets for their content. But cynical Washington types presume this is some sort of tech-antagonizing attempt to round out her resume and bolster her legislative credentials as she vies for the presidency. The topic comes with its risks as she takes on big fish that could come after her down the road. But it all underscores the complications of running for president as a senator. Unlike being a governor—an executive with your own bully pulpit and press corps and budget and emergency relief—Klobuchar can only point to legislation she co-sponsored and passed as one of 51.
McCarthy Under Pressure: The longer that the members of the House Freedom Caucus stay in town—which looks like another three weeks as Congress tries to hash out the Continuing Resolution spending package—the harder it becomes for McCarthy to beat back the rebellion against his Speakership. The huddles, and the cornering from Hill reporters, will give these adrenaline-fueled fame-loving "saboteurs" additional chances to denounce McCarthy, recruit more rebels, and rake him through the mud. "When they're in town, nothing good can come of it," said one Hill insider. "Bob Good gets excited that he's in the news every day."
Of all the investments in conservative media made by the billionaire Mercer family over the years, none have been as prominent, or as public, as their minority stake in Breitbart, the flame-throwing, once wildly-influential media brand founded by namesake
Andrew Breitbart
and guided to its shitkicking apotheosis by former C.E.O.
Steve Bannon
. But these days, compared to its 2016 heyday, Breitbart has far less influence in conservative politics, and fewer people appear willing to pay for merchandise. Meanwhile, after various Facebook algorithm changes and the faded rubbernecking of the liberal elite, advertisers don't quite seem to lust after whatever audience remains. Breitbart was also the target of a viral campaign that pressured blue-chip companies to remove their programmatic ads from Google Ads, compounding their financial woes.
It's one of numerous reasons why sources tell us that Rebekah "Bekah" Mercer, the 48-year-old daughter of conservative billionaire Robert Mercer, is looking to offload her stake in the digital media company. According to these sources, the Mercers invest in the mid seven figures each year to keep the company operational. We're told that she's made a pitch to various high-net worth individuals, including conservative billionaires John Childs, Bernie Marcus, and Elizabeth Uihlein, about stepping in. But there has been very little interest. ("This story is false," said Breitbart spokesperson Elizabeth Moore. Mercer, Childs, Marcus, and Uihlein did not immediately respond to a request for comment.)
A MESSAGE FROM OUR SPONSOR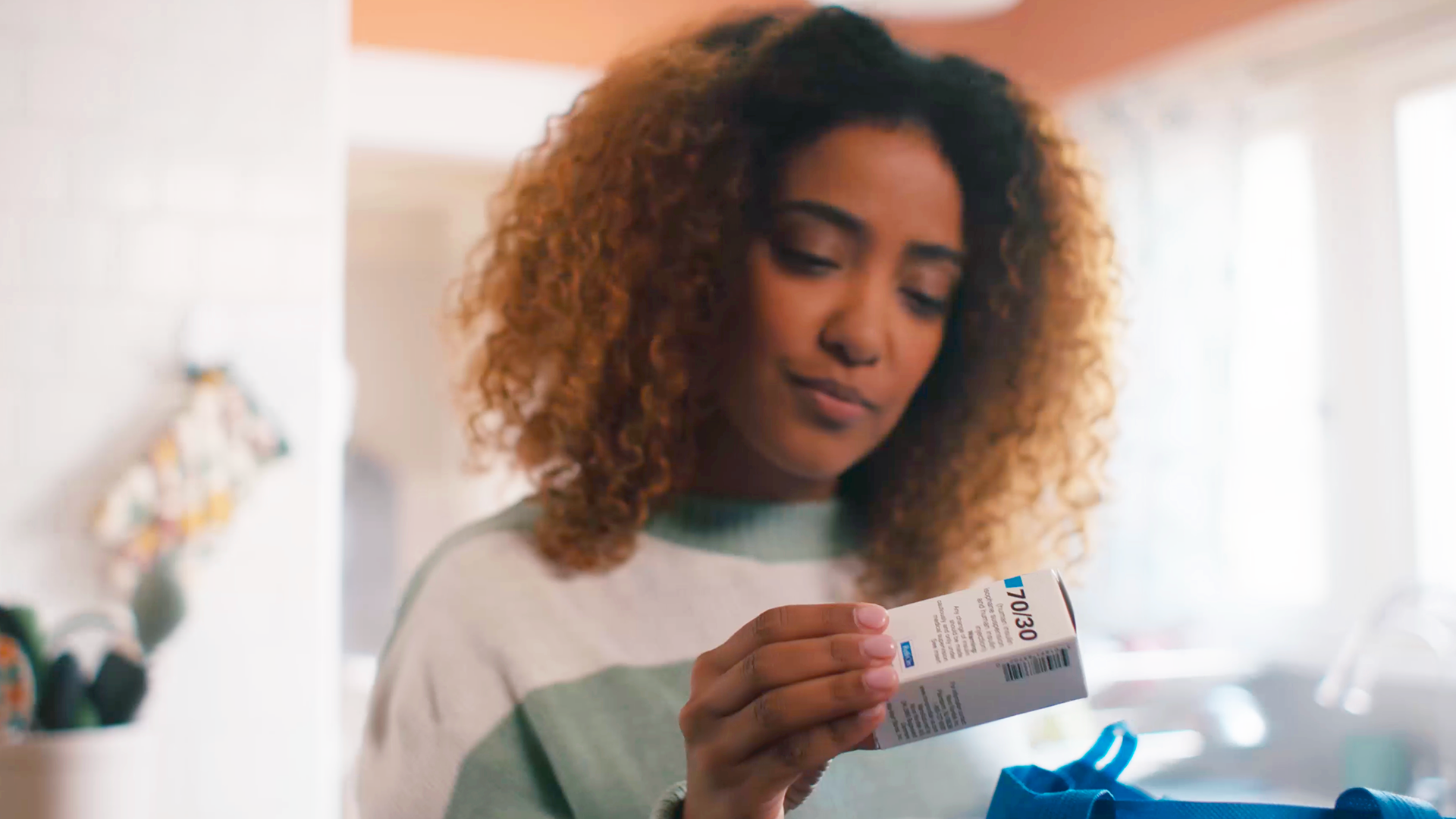 Walmart is taking action to help promote better health outcomes through lower insulin costs, helping over 28 million Americans without insurance. The company is working to bring down insulin costs for customers who pay out of pocket. By working directly with manufacturers, Walmart is saving customers up to 75% off the cash price of branded analog insulin. Since June 2021, the retailer has saved shoppers over $15 million on insulin, helping families save more and live better.
Learn more about Walmart's commitment to insulin affordability.
Unlike competitors such as The Daily Caller, which has a nonprofit arm, or The Daily Wire, which leans
heavily on subscriptions
, Breitbart never developed robust business lines outside of its news site, programmatic advertising, apparel, and its SiriusXM radio show—a point of contention for the Mercers, who have previously warned Breitbart leadership that "their involvement wasn't going to be forever," according to one of the sources familiar with the situation, and that the business needed to become profitable on its own. Their attempts to secure other investors have also been troubled.
The pressure to sell her Breitbart stake intensified recently thanks to Bekah's disastrous dalliance with Ye (the artist formerly known as Kanye West), who blew up a deal involving Parler, a social media firm where she's a majority stakeholder, leaving the company essentially valueless. Mercer previously invested $35 million in the anything-goes free speech platform, which raised between $50 and $60 million, and at one point was worth more than $1 billion. In October, it was announced that it was to be acquired by Ye through a deal with Parler C.E.O. George Farmer, the husband of Ye's ally Candace Owens. But the deal fell through last month amid Ye's increasingly anti-Semitic public statements and the loss of his billion-dollar partnership with Adidas, raising the question of whether he had the funds to execute the deal. (The deal, Parler said at the time, was canceled well before Ye's infamous "I like Hitler" interview on Infowars.)
Bekah's Parler loss comes just as she soured on G.O.P politics, at least as an investment thesis, after donating to MAGA candidates like Blake Masters, who lost his Senate campaign in Arizona. Bekah's siblings, neither of whom are as intensely political as she, have also started nudging her to pull back. "She's tired of politics," said a source with knowledge of the situation, "just as she's starting to really feel the pressure from her family." It's still not forgotten among the family how she invested $10 million into Milo Yiannopoulos's disastrous media company in 2017, only for the venture to crash and burn under the right-wing provocateur's mismanagement and his affiliations with white supremacists. (Unsurprisingly, Yiannopoulos was recently a staffer on Ye's presidential campaign, and plotted Trump's recent dinner with white nationalist Nick Fuentes.)
Of course, the entire online media ecosystem has been under pressure lately, with potential advertisers scaling back due to the slowing economy, and multiple news outlets conducting layoffs. But Breitbart was increasingly behind the curve when it came to their media peers and monetization. In the past few years alone,
Ben Shapiro
leaned into a direct-to-consumer subscription business model to turn his company, The Daily Wire, into a $180 million revenue behemoth. Other entities, such as Parler or Truth Social, have relied on whims and zeitgeist popularity, which either materialized or didn't. (Parler was briefly one of the most downloaded apps on Apple, before tumbling out of the top chart.)
Breitbart, on the other hand, was founded around the same time as other mega viral factories, such as Buzzfeed and Vice, premised on the notion that digital advertising and viewership would only increase as technologists gamed the Facebook algorithm and secular behaviors changed. Alas, it didn't entirely work out that way. The site, which Bannon once said aspired to be "the Huffington Post of the right," appears to be following the same trajectory—from omnipresence to an afterthought.
FOUR STORIES WE'RE TALKING ABOUT
Godwin's Country
Notes on Good Morning America's tabloid scandal, and the fallout for Kim Godwin.
DYLAN BYERS

Ronna McDaniel Mutiny
Inside the R.N.C. leadership race and Ye-gate fallout in the MAGAverse.
TINA NGUYEN

Putin's Shadow Fleet
Will the West's economic chokehold on Russia upend the global oil market?
JULIA IOFFE

Need help? Review our FAQs page or contact us for assistance. For brand partnerships, email ads@puck.news.
Puck is published by Heat Media LLC. 227 W 17th St New York, NY 10011.