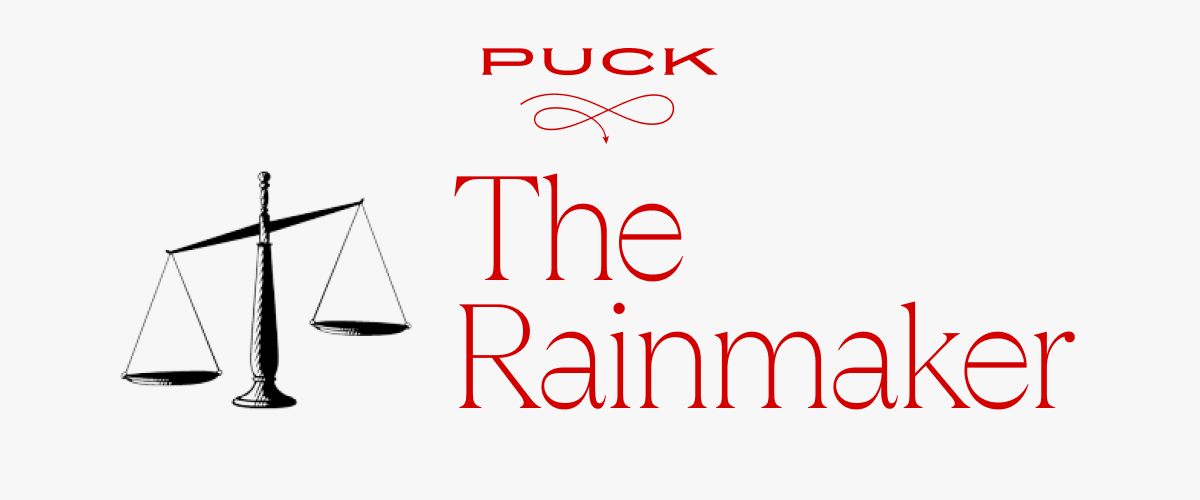 Happy Monday, I'm Eriq Gardner.
Welcome to a special anniversary edition of The Rainmaker! Thanks to all of the subscribers who have joined this community over the past year. As part of a journalist-owned startup, I depend on readers like you to help get the word out. (Here's a link to subscribe if this email was forwarded to you.) We also offer group rates for law firms and other organizations—just email fritz@puck.news to inquire.
This week, I spoke to David Boies about his crusade to hold celebrities like Tom Brady legally accountable for luring consumers to FTX and other bankrupt crypto platforms. His next target is Mark Cuban, who Boies will depose on Thursday. Also in this week's email: James Dolan, Yashar Ali, Vince McMahon, Everyone vs. Google, and a wild end to that OMG dolls trial featuring rapper Clifford "T.I." Harris.
Can't see the full story? You're receiving the free version of The Rainmaker at . For full access to Puck, and to each of my colleagues, you can subscribe here for a special 21% discount.
"If you made this into a movie, people wouldn't believe it," David Boies told me last week, marveling at the collapse of FTX and Sam Bankman-Fried before stepping onto his 184-foot sailboat en route to St. Barths. "It'd be interesting even if you took three zeroes off of what happened." Boies, the ubiquitous lawyer who has represented Elizabeth Holmes, Al Gore, Harvey Weinstein, and the victims of Jeffrey Epstein, should know. He has, after all, executive produced 15 movies. (He was also engaged by the current WaPo C.E.O. Fred Ryan in a messy bygone D.C. media exit that ended up going nowhere, as my partner Dylan Byers recently reported.) The S.B.F. saga, he told me, is one of the most fascinating cases of his career...
FOUR STORIES WE'RE TALKING ABOUT
Inside Riseboroughgate
Should the 'To Leslie' actress be disqualified from the best actress Oscar race?
MATTHEW BELLONI

Trump's Media Gauntlet
The media is boarding Trump's plane again, but is that a good thing for the country?
PETER HAMBY & JON KELLY

Ryan & Allbritton
On the cobwebs inside one of the most complicated political relationship in D.C. media.
DYLAN BYERS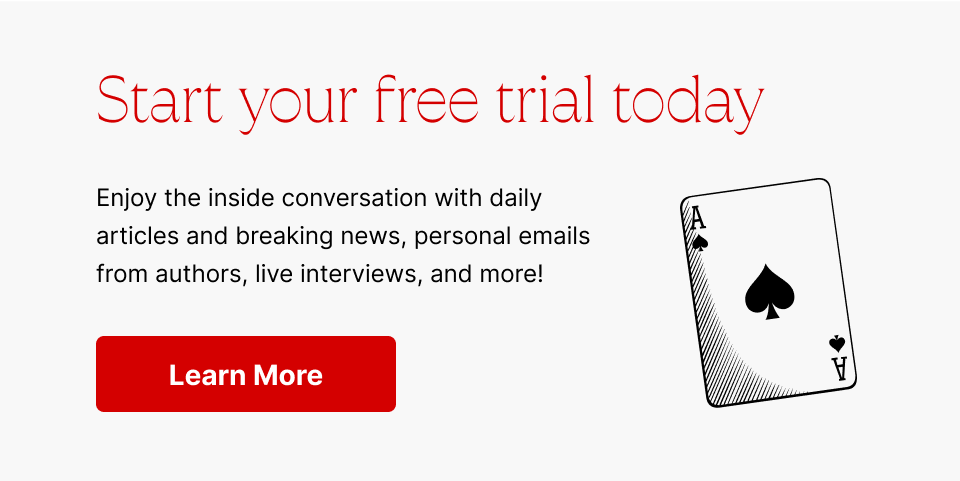 Need help? Review our FAQs
page or contact
us for assistance. For brand partnerships, email ads@puck.news.
Puck is published by Heat Media LLC. 227 W 17th St New York, NY 10011.